Finding the right greenhouse can be both masterfully joyful and incredibly stressful for all the planters, amateur farmers, and professional vegetable growers out there.
Looking for greenhouse ideas is a fun experience for anyone interested in upping their green thumb game, but how do you narrow down the best way to get a greenhouse up and running?
Whether you have one professionally built in your backyard or you want to know how to build a greenhouse yourself, there is a wealth of information at your fingertips. Even if you just want to improve the greenhouse you already have, there is no shortage of information available to you.
Now it's time to examine some of the best greenhouse ideas on the market.
Between DIY greenhouse ideas, complex greenhouse design ideas, or a simple search for useful greenhouse accessories, you'll find plenty of the best greenhouse ideas as you read on.
Why a Greenhouse?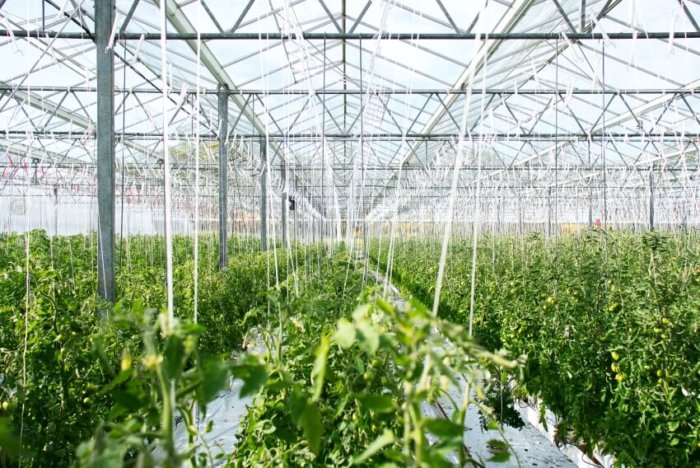 So why are we talking about greenhouses?
If you already have a greenhouse, you might need some good ideas to spruce it up a little. Or maybe you've never had a greenhouse, but you've always dreamed of installing one in your backyard. If that's the case, you're doing yourself a great favor.
If you live in the frozen tundra, a greenhouse allows you to maintain the health and wellness of your plants in the dead of winter.
The basic idea is that it magnifies sunlight and protects plants simultaneously. The greenhouse can protect your plants from drying up, scorching, or dying if you live somewhere with intense heat.
A greenhouse provides a protected, stable environment in which to grow plants. We all know that planting a garden is a huge money saver in the long run.
Just imagine how much more effective you can be with an all-season contraption like a greenhouse. Suddenly, you don't have to stop growing because the weather changes.
A whole new world of plant cultivation opens up when you invest in a greenhouse.
Regardless of why you're looking into greenhouse ideas, there's a great solution for you out there somewhere.
Let's walk through the best greenhouse ideas available for your garden, your backyard, and so much more.
The Best Greenhouse Ideas Out There
There are several things to consider when looking for new greenhouse ideas or ideas on making a homemade greenhouse.
After a full overview of the best greenhouse ideas for 2022, we'll walk through some of the best accessories you can buy for your greenhouse and how they help you perfect your greenhouse game.
1. Wooden Greenhouses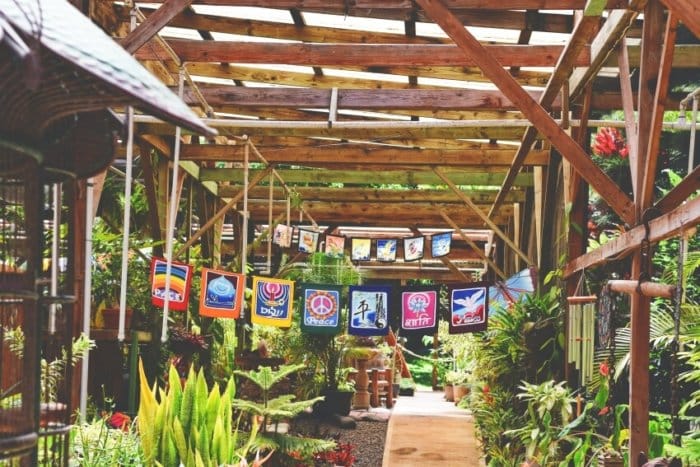 The wooden greenhouse is one of the more stately structures available. Wooden greenhouses work great in dry, hot climates. Since wood absorbs heat, it creates a great insulator for your plants.
You can put up a wooden greenhouse of any size. No matter what, it's going to look nice. Some wooden greenhouses look like little barns or tiny homes.
You can customize them to fit almost any design, and you can have some fun painting them if you have any color scheme preferences.
Aesthetically, there's no bad reason to add a wooden greenhouse to your property. Everything about them screams elegance and sophistication.
They add a great look to your lawn and let all the neighbors know that you are an expert plant-keeper – even if that's only partially true.
Wooden greenhouses are also incredibly sturdy. This makes them a reliable structure if you are somewhere that's particularly windy or if bad weather frequents your neighborhood.
You can probably build your wooden greenhouse if you're looking for something more extensive. But if you want something smaller and more manageable to start, you're in luck. Some of the best wooden greenhouse options you can find online are:
BIGTREE
The BIGTREE Wooden Cold Frame greenhouse is heavy-duty, durable, and versatile. It offers your plants great ventilation with the openable roof, and it's easy to assemble yourself. If you're looking for a good DIY greenhouse idea, this one is a sure thing.
Highly rated by satisfied customers, the BIGTREE greenhouse provides style and functionality without becoming an overwhelming project that's unmanageable.
MCombo Double Box
This double box cold frame is a raised greenhouse option that offers great plant protection and excellent water drainage features. The carefully designed roof prevents rainwater buildup inside the box, keeping your plants healthy and alive.
The designers of the MCombo box are so sure that you'll love their product; they offer a 100% satisfaction guarantee with every purchase.
Giantex
The Giantex wooden greenhouse is a solid structure made for heavy-duty durability with double shelves, improved space, and a foldable top. It's easy to move and fun to assemble, making a great addition to any garden feature.
See Related: Best Greenhouse Fans to Buy Today
2. Glass Greenhouse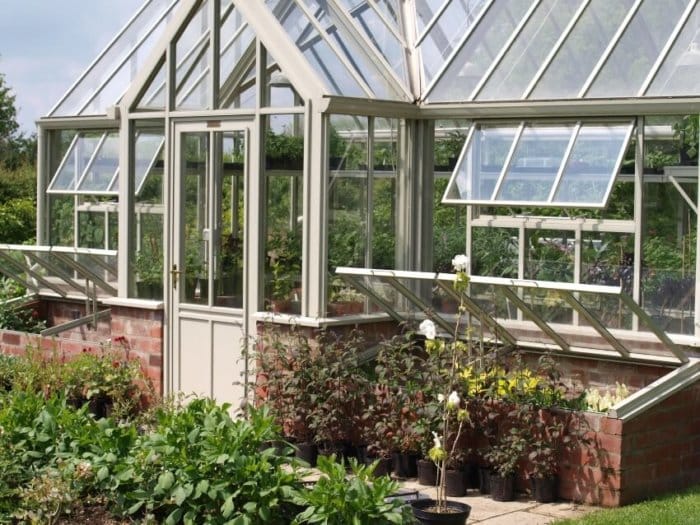 If wooden greenhouses aren't your preference, you might try your luck with a glass greenhouse. Glass greenhouses are durable, great at transmitting light, and look nice in your yard.
Glass is one of the strongest materials you can use for a greenhouse. And compared to other greenhouse materials, they transmit the most light to your plants. Whether you use single-layer or double-layer glass, your plants are going to receive the benefit of massive amounts of light.
There's something slightly ironic about the glass greenhouse look. From an aesthetic perspective, glass greenhouses are incredibly beautiful. They look how you might imagine an original greenhouse looking in the earliest days of greenhouses.
Some glass greenhouses are considered the best you can find. And for as beautiful as they are, their functionality is still extremely high. You don't lose anything for the nice-looking greenhouse.
Pardon the humblebrag, but we think we've found the best glass greenhouse on the market.
The Exaco Junior Victorian J-VIC Greenhouse
This outstanding piece of garden equipment offers everything that you might need in a greenhouse. The Exaco Junior is a stunning greenhouse with a high aluminum frame, a roof window that opens automatically, and safety glass that's four millimeters thick.
The greenhouse is decent, allowing plenty of plants to occupy the space without crowding. Be aware that it's big, so make sure you have help when it's time to put it together. But once set up and ready to go, you'll have yourself the finest greenhouse in all the land.
3. Hydroponic Greenhouses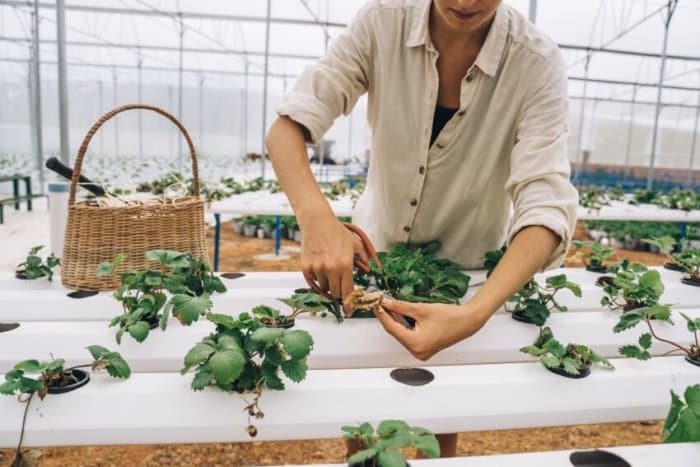 The hydroponic system of growing plants of various kinds is essentially a nutrient-focused cultivation method. Plants are grown in some nutrient-rich solution as opposed to regular soil. The hydroponic method works best in greenhouses.
Hydroponic greenhouses are a great way to save time and money in your growing operation. No matter the types of plants you're growing, you can find a way to prevent loss and save some cash with the hydroponic method.
The hydroponic greenhouse method is also a great way to make the most of the space available to you. Essentially, you waste no square inch when you're working with hydroponics.
Hydroponic greenhouses work with compact shelving and efficient use of every ground space. This means more production on the same amount of ground space as other growers using regular methods and less successful results.
Finally, hydroponic greenhouses reduce the need for weeding and reduce the presence of pests and nasty plant diseases.
Since it is a closed system, bugs, pests, and disease-carrying bacteria cannot access the plant. This saves time and money in the future, as you reduce the need to care for pest-infested plants.
And since a hydroponic greenhouse is a closed system and soil-free, there's no real way for weeds to creep into the mix. Suddenly, all those hours spent pulling weed after weed from your precious garden disappear.
You can easily add hydroponic instruments to any greenhouse structure. Some of the best options out there include:
DreamJoy Grow Kit
The grow kit from DreamJoy offers a unique pipe system that creates an interesting hydroponic growth apparatus. It can fit on your balcony, in your sunroom, or, most importantly, in your greenhouse.
The kit comes with a sturdy PVC pipe for effortless soilless cultivation. It yields high-quality plants, doesn't take up much space, and is generally easy to assemble and manage.
As an addition to your hydroponic greenhouse, this grow kit will ultimately help make your life easier.
LITSPED Indoor Herb Garden
The indoor herb garden is a specialized plant-growing instrument that should make life easier and plant cultivation less intrusive. While designed for function within the home, it works flawlessly in a greenhouse.
Known to increase growth rate by at least three times, the indoor herb garden comes with an LED grow light designed to promote photosynthesis. This aids the plant growth and overall health and the grower's time and focus.
iDOO Hydroponics Growing System
Featuring 12 pods, a grow light, a plants germination kit, and a built-in fan, the indoor growing system is one of the best deals out there. Reportedly growing plants 20% faster than normal soil options, the growing system has a built-in pump that constantly circulates nutrient solutions to the plants.
The iDOO system is a great option for indoor growing and is especially effective for a hydroponic greenhouse. With 12 pods, you can increase the amount you grow, and you can do it faster than if you just went and threw some seeds in the ground.
4. Lean-To Greenhouse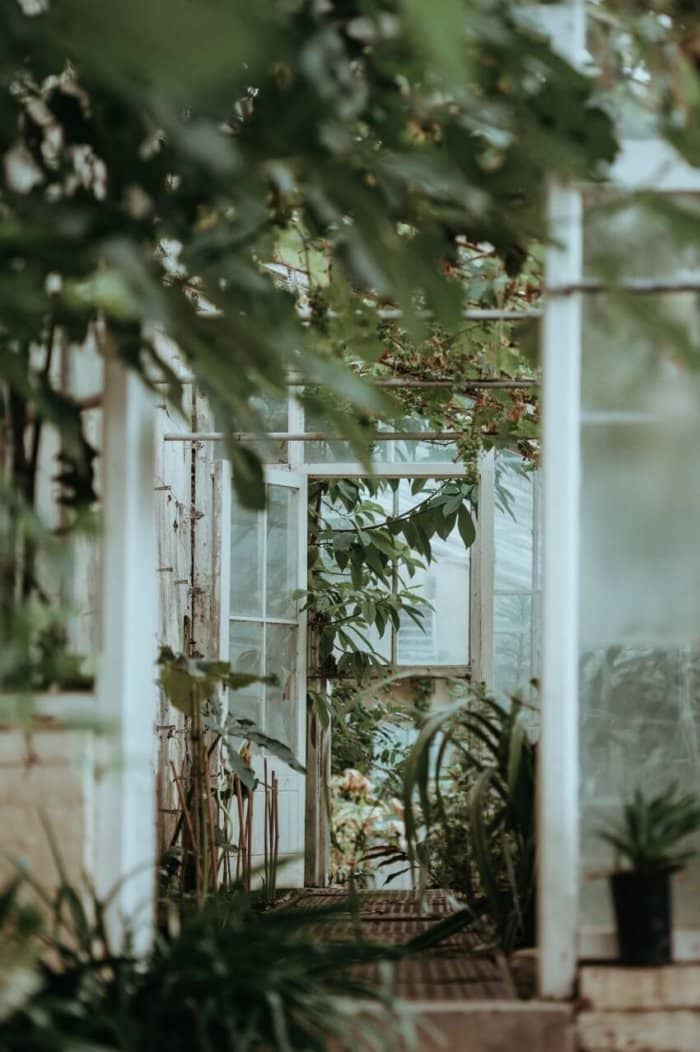 The lean-to greenhouse system is a great way to save space. The design leans against another structure, usually the side of a house or a shed. They tend to be a little smaller than other greenhouse options, but their function overall is highly effective.
With minimalism all the rage these days, the lean-to greenhouse offers a way to enhance your plant growing capabilities without overdoing it on the look and extravagance that some greenhouses offer.
One of the greatest benefits of the lean-to greenhouse is the way it maintains a steady temperature. Due to its position up against a wall, heat is absorbed during the day and slowly released during the night. Such a system keeps your plants comfortable even in the cool evening hours.
The lean-to greenhouse is especially helpful for people who have already devoted much of their garden space to something in particular. Since the greenhouse does not require as much space as other structures, it can be a helpful addition to your garden instead of an imposing structure that you don't know how to handle.
Overall, the lean-to greenhouse is a wonderful addition to any garden venture. And you can find some pretty nice ones online if you know where to look.
Fortunately, we've compiled a few of the best lean-to or side of house greenhouses for you:
BenefitUSA Walk-In
This large walk-in lean-to greenhouse from BenefitUSA is one of the best on the market. It's a decent size, it's not too heavy, and it's easy to assemble on your own. It's built with a durable steel frame and is easy and convenient to move around.
Humidity levels are exceptional in this piece of equipment. It maintains the right sort of environmental parameters to grow just about anything with a fully closing cover. And with the UV-protected cover material, you don't have to worry about your plants burning in the daylight.
ABCCANOPY Walk-In
The walk-in lean-to greenhouse from ABCCANOPY is a little smaller, but it's more portable and remarkably convenient. Despite its size, it's easy to fit all your plants and vegetables inside for a controlled, steady environment.
Useful and easy to assemble, the ABCCANOPY walk-in is the perfect solution to any of your gardening needs. It will keep your plants safe from pests and comfortable from inclement weather, and you can move them any time you think necessary.
Ogrow Walk-In
Made of aluminum and completely clear, this lean-to walk-in greenhouse is a sightly addition to your home garden endeavors. Technically a mini greenhouse, you can feel confident assembling this one on your own and moving it around whenever you see fit.
The greenhouse has a sliding door that helps with extra ventilation. The clear siding allows for maximum sunlight to transmit to your plants. But the walls also offer plant protection, so the sunlight should be just what they need without going overboard.
See Related: How to Grow Sugar Cane Indoors
5. Polyethylene
Sometimes known as greenhouse poly film, polyethylene on a greenhouse is a perfect way to transmit maximum sunlight without hurting your plants from the UV rays. The polyethylene material blocks UV light while still allowing the most light diffusion possible.
These greenhouses are usually cheap and easy to set up, even on your own. The polyethylene greenhouse material comes with antistatic properties that help reduce moisture and dust, ultimately making it easy to care for and maintain the greenhouse as a whole.
Another great feature that polyethylene offers are heat insulation. The material is highly effective as a light transmitter and is thin enough to allow high oxygen seepage.
In fact, it's believed to be one of the most effective in the business, cost savings climbing up to the 40% mark in some instances.
One of the best things about the polyethylene greenhouse is that you can easily find really big ones. With all that space, there's no telling what wonderful things you might grow. If you're a gardening enthusiast who wants an entire crop grown inside a greenhouse, then using a polyethylene material is probably the best way to go about making that happen.
All in all, the polyethylene greenhouse is a great option for your gardening needs. You can hold hydroponic tools in them and a variety of plant materials. While they often need to be replaced sooner than other greenhouse materials, their benefits usually make them a worthwhile investment despite that downside.
Our research has brought us to one of the better options on the market, the MELLCOM Plant Hot House.
MELLCOM Plant Hot House
The MELLCOM greenhouse comes in the shape of a tent tunnel, offering a real plant nursery vibe. It's made of polyethylene with some plastic and an alloy steel frame; it's easy to assemble and highly portable despite its massive size. It's long and spacious, and it's actually green.
The greenhouse features roll-up windows with mesh netting to keep some environmental control when the windows are up. The mesh also helps with cross ventilation and controlling the climate in the greenhouse.
The greenhouse is known for its stability and durability with slanted bracing tubes and a reinforced frame. Better still, it has weather-resistant qualities that make it even more dependable.
Despite polyethylene's need to be replaced more often than other materials, this particular greenhouse structure holds up well even in bad weather.
The polyethylene greenhouse might not be as pretty as other options – like the glass greenhouses or wooden greenhouses. However, it's still a wonderful, high-functioning piece of gardening equipment that's guaranteed to make your home and garden experience better than ever.
If you aren't sold on the idea yet, then you should know this greenhouse is excellent at keeping small animals out and away from your precious plants. That means no more rabbits feeding on your lettuce and no more birds destroying your flowers.
See Related: How to Start Growing Mushrooms in a Greenhouse
6. Greenhouse Kits
One of the best feelings in the world is doing something for yourself. Whether it's building a greenhouse or taking out the trash, there is palpable satisfaction in demonstrating your own innovation and ingenuity in creating something or doing a good job.
Utilizing greenhouse kits provides only one example, but it's a good example nonetheless.
While professionals might construct all the greenhouses we've discussed so far, there's always a way to get one up yourself.
Greenhouse kits allow you to build something useful and to feel pretty good about yourself in the process. There's no reason to hire a professional when kits are easy to assemble and come with step-by-step instructions.
The "do it yourself" movement of the last decade has translated into excellent opportunities for gardeners to take command of their own destiny.
To make the process easier for you in your search, we have found some of the best greenhouse kits available:
WACASA Polycarbonate Greenhouses Kit
This heavy-duty greenhouse kit features a sliding door, a ventilation window, a sturdy frame, and multiple different sizes, depending on your gardening needs. The frame is rust-resistant, and the polycarbonate panels successfully block a large portion of destructive UV rays.
The greenhouse is perfect for various climates, supporting a 15-pound snow load and wind gusts of up to 56 miles per hour. So when the inclement weather hits, you don't have to worry about your plants getting blown away in the next storm.
The great thing about the WACASA greenhouse is how easy it is to put together. It comes with helpful instructions that walk you through the process, making you feel like a champion without really trying.
If you're worried about assembly, never fear: an instructive video exists that allows you to follow along an easy process for this kit.
See Related: Best Greenhouse Lights for Plant Growth
July's Song Greenhouse
The July's Song Greenhouse is the perfect garden addition whether you're exceptionally experienced in greenhouses and gardening, or you've never done anything like it before.
This greenhouse kit offers your plants great protection for the entire year and keeps them growing at a wonderful rate.
July's Song Greenhouse is a sturdy option, great for environments where bad and windy weather is common. With thickened panels for extra durability, the greenhouse provides your plants the protection and comfort that they need to thrive.
The greenhouse kit's dependability comes largely from the galvanized base that supports it.
With such a high level of stability, July's Song Greenhouse is a truly effective option for plant lovers of all kinds. There's no need to look further when you have such an exceptional option available to you.
The greenhouse kit is simple and straightforward, with easy instructions that you can follow on your own. If you have someone to help put it together, do a fun project out of it. It's bound to be enjoyable no matter who helps you put it up.
Palram Hybrid Hobby Greenhouse
Finally, we give you the Palram Hybrid Hobby Greenhouse. This greenhouse is about as sturdy and dependable as they come, with a twin wall that might be indestructible.
The polycarbonate roof allows for excellent light-transmitting while blocking harmful UV rays. And the risk of your plants burning is exceptionally slim.
This greenhouse kit comes with an adjustable roof vent for perfect ventilation levels every time. It can withstand wind gusts upwards of 50 miles per hour, and you can easily attach an anchor kit that increases that number.
Palram Hybrid Hobby Greenhouse is highly resistant to rust and destruction, making it one of the most dependable pieces of gardening equipment you can find.
With great versatility, you might find greenhouse shelf ideas that lend themselves to innovation and higher plant production. Don't be afraid to get creative with this greenhouse.
FAQs
What Is the Most Efficient Shape for a Greenhouse?
Each shape has its own merits that make it effective and productive. As a general rule, greenhouses are most efficient when they are wide.
This spaciousness allows for great circulation and light transmission, and the plants can't overcrowd one another.
It also helps to have less influence from the side walls as you design your greenhouse space. The more room that your plants have to work with, the better off they'll ultimately be for your gardening endeavors.
Is a Greenhouse Worth It?
As we've already seen, there are innumerable benefits to owning and operating a greenhouse.
The controlled environment alone offers you and your plants a certain level of peace of mind that regular gardens simply can't match. Frankly, there's no reason not to have a greenhouse.
By far, one of the best arguments for setting up a greenhouse is how much it helps your plants grow and thrive.
You can produce more at a higher rate with a greenhouse than you can grow plants in the yard. The UV rays alone damage plants so much, not to mention the other elements that they experience without the protection of a shelter.
In short, a greenhouse is certainly worth it. And not only that, but they can be a lot of fun if you let yourself enjoy the process.
Do Greenhouses Have Any Downsides?
Only if you let them, a greenhouse doesn't have to be a burden, financially or mentally. If you're serious about gardening and you want to find new ways to innovate and experiment, then a greenhouse is definitely the way to go.
If you're willing to do the work to maintain your greenhouse, you'll have the time of your life making it work for you and your plants.
What's a Good Greenhouse Size?
It all depends on your needs. Some greenhouses are massive and great for large plant production. However, if your interests are smaller greenhouse options, you don't need something particularly large or intrusive.
Again, it all depends on what you need.
Related Resources