Living a sustainable life is the key to a better future for generations to come. As we strive to go green, here are some of the best states for sustainable living in the US you can consider.
We currently need an easy way out when it comes to environmental protection. With costly natural disasters occurring so frequently in almost every part of the world, it's high time everyone takes part in preserving nature.
Sustainable living is the only way to ensure that future generations have somewhere to call home and resources to take care of them. Global warming, which results from detrimental human activities, has brought about extreme climatic changes that are taking a toll on our environment.
With the global population skyrocketing, being mindful of how we manage our natural resources will go a long way in saving the earth.
We should strive to minimize energy usage and waste production. By doing so, we not only protect our children's lives but also make our everyday lives more fulfilling.
Today, we look at some of the best sustainable states to live off the grid, hoping to give you a chance to make a difference.
We have picked some of the seven best states based on extensive research, considering at least nine sustainability metrics.
Best-Of by Category
8 Best States for Sustainable Living
Here are some of the best places for off-grid living in the US. We have ranked them based on several key metrics, including:
Green/Renewable Energy Consumption
The more a city relies on renewable energy sources, the more environmentally friendly it is. Renewable energy sources include hydro, solar, wind power, tidal, and biomass.
These sources form the future of energy if we want to protect our planet. Washington tops the list of states using the most renewable energy.
LEED-Certified Buildings
The construction of eco-friendly buildings shows how committed a state is to going green. Living sustainably starts right from where we live to where we work. More LEED-certified buildings clearly distinguish the best states for off-the-grid living from the rest.
Air Quality
Some states enjoy better air quality than others. It is mainly due to the existence or non-existence of extensive coastlines, large dense forests, volcanoes, or multiple industries.
Hawaii is considered one of the most sustainable states regarding clean air, although other states overtake it in other metrics.
Water Quality
Clean water shows the existence of non-polluted rivers, lakes, underground water, etc. The presence of clean water allows for proper plant growth and healthy living for humans and animals.
Vegan/Vegetarian-Friendly
Some states have more elaborate animal protection policies and organizations. It helps to ensure harmony between humans and animals and encourages an animal cruel-free environment. For vegans, such a state is desired.
Public Transit
Extensive public transit networks significantly reduce gasoline usage per capita and the amount of carbon going into the atmosphere. With convenient public transit, eco-conscious individuals can minimize the use of private cars in running their errands.
Bicycle Friendly
Infrastructure, policies, and programs that favor bicycle riding within cities and towns go a long way in promoting a carbon-free environment. Some states are more bike-friendly than others.
Green Spaces
Protecting our green spaces is a positive step towards sustainable living. We should not use every available land to erect buildings and factories. We should protect the parks, forests, lakes, and other natural resources.
Gasoline Consumption
More gasoline consumption, more carbon emissions, and increased global warming effects. Low gasoline consumption is critical in ranking the most eco-friendly places to live.
So, which states offer the best chances for sustainable living in the US?
1. Vermont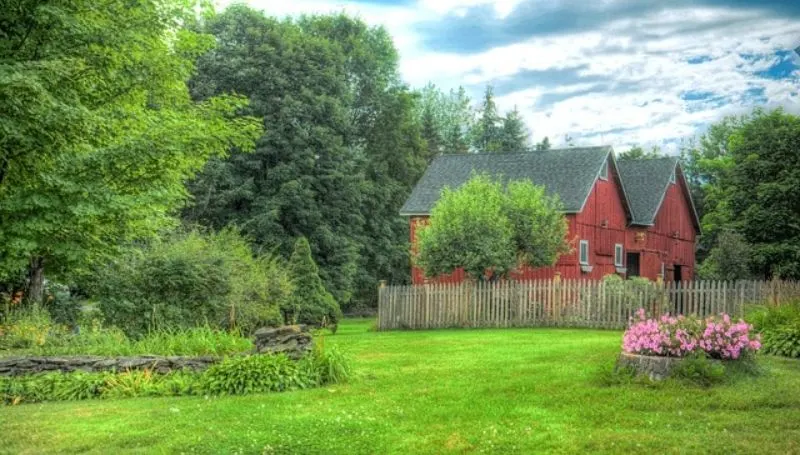 While no single state outranks every other state in our sustainable living metrics, Vermont is great to start our list. The state, which sits in the Northeastern part of the US, has more to offer in sustainable living than most other states.
Vermont is a top east coast state for sustainable living, with a supportive regulatory environment for renewable energy, including wind turbines and solar panels. The Environmental Protection Agency has strict building codes to ensure that new homes are built to the highest energy efficiency standards.
Land prices can be high, but property taxes are relatively low, making it a good choice for those who want to save money.
Famous for its largely forested natural landscape, Vermont enjoys a significant share of clean water, air, and fertile soil for growing plants. Vermont is one of them if you are looking for the best state in the US for an off-the-grid lifestyle.
The state is also famous for the over 100 19th-century wooden bridges, which are quite a spectacle. In addition, the extensive mountain terrain offers the best sites for hiking and skiing expeditions.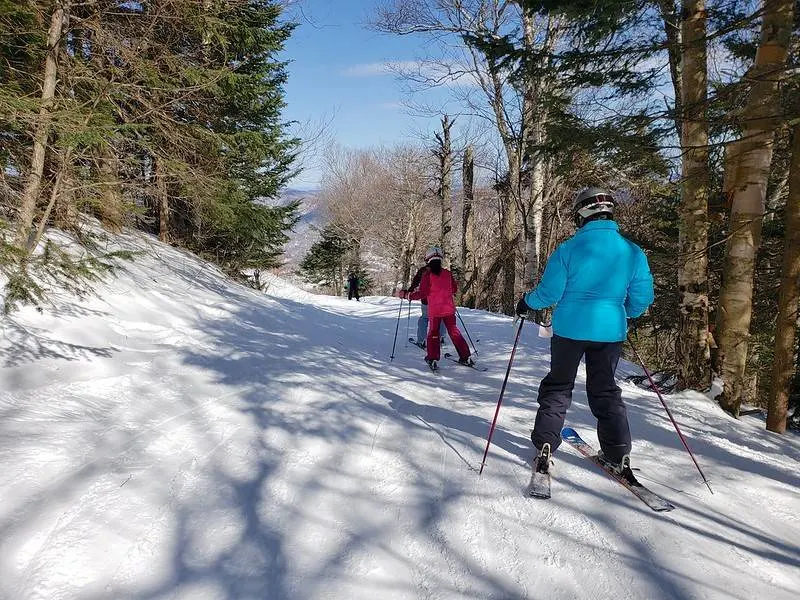 According to a study done by WalletHub, comparing the effects of eco-friendliness to personal finance, Vermont takes the title of the greenest state in the US. It offers the best environment for sustainable living.
When it comes to off-grid lifestyle, the state takes the third position after Oregon and California. Also, in terms of contributions to climate change, it takes the 25th position.
And that's not all; Vermont takes position 3 in adhering to LEED-Certification standards. And, as for keeping waste off the environment, the state holds the 3rd position in producing the lowest municipal solid waste per capita.
Vermont also boasts an extensive interstate bus service doubled with a rail service (once daily) by Amtrak. So, in terms of transport, you don't have to use your vehicle all the time. You can use public transport more to help reduce your carbon footprint.
All these and more make Vermont one of the best states with an off-grid community.
See Related: Best Vegan Boots: Top Picks for Eco-Friendly Footwear
2. New York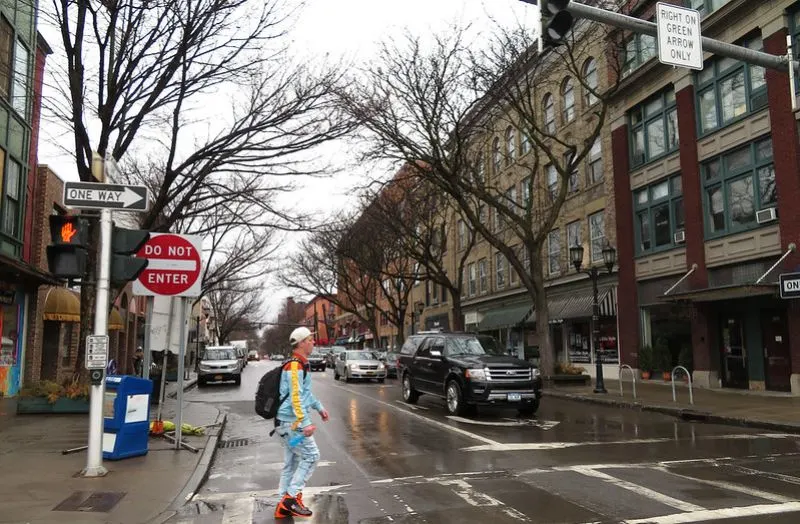 New York is one of the oldest states in the US and currently the 27th largest one. With a population of over 19 million, spread over a 54,555 square miles region, the state holds the fourth position on the list of most populous states in the US.
But how about sustainable living? Is New York the best state to live in? Well, let's find out:
According to WalletHub, the state ranks second in the greenest state list, 3rd in environmental quality, and 8th in eco-friendly behaviors. In terms of energy consumption per capita, New York takes position two. And it tops the list of the lowest gasoline usage per capita.
New York State has an extensive public transport network, with more than 130 operators offering vital transport services. Moving from one place to another within the state is easy for residents and visitors.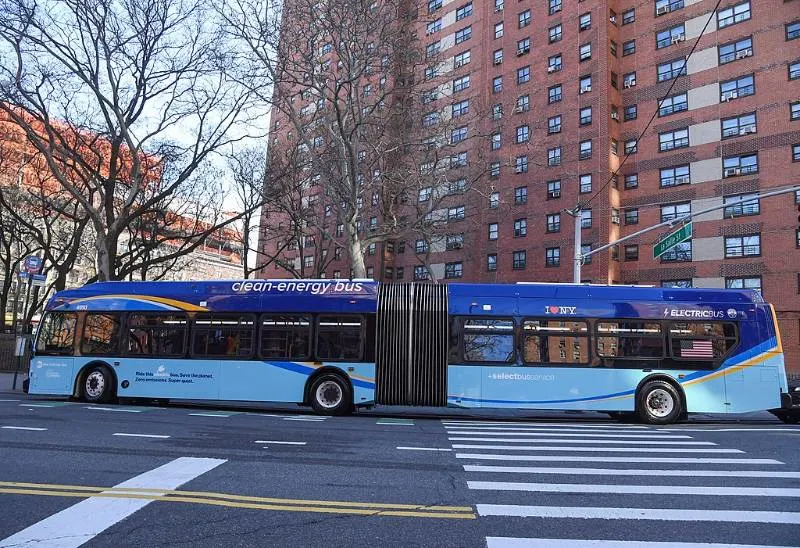 With such an extensive public transit network, it's easy for anyone to survive here without much private vehicle use. It ensures fewer carbon emissions into the atmosphere due to reduced gasoline use.
New York State also has an "Open Space Conservation Plan," which offers four objectives to guide green space protection policies and actions. These include:
Promotion of outdoor recreation
Addressing climate change
Guarantee clean and safe air, water, and grid land
Protect, conserve, and wisely use natural resources
Even better, New York State tops the list of the most vegan-friendly states in the US if you want to go vegan. So, while the state is home to New York City, one of the most populous and busiest cities globally, it's still one of the best states for an off-grid lifestyle.
See Related: Largest National Parks in the World
3. Oregon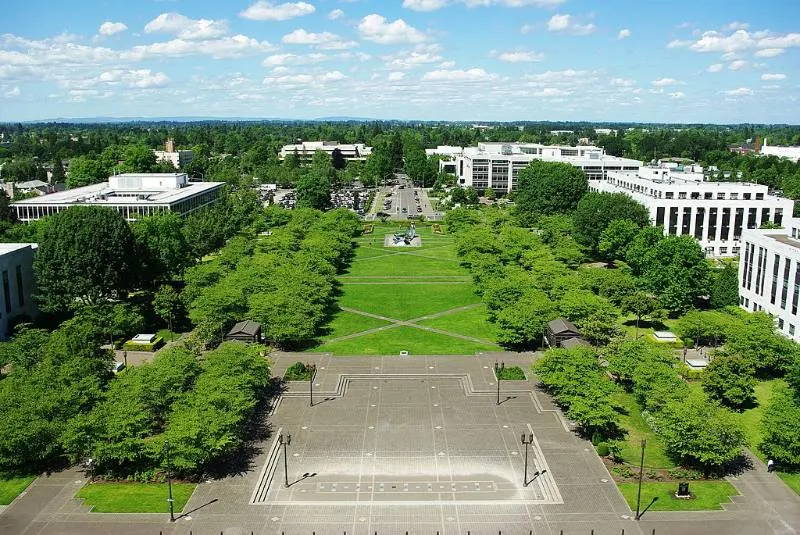 Oregon became part of the United States in 1859 as the 33rd state in the US's Northwest Pacific region. Currently, the state has over 4 million people living in a 98,000 square miles region. It is the 27th most populous state in the US and the 9th largest.
And, if you are looking for a green state for an off-grid life, Oregon holds the 3rd overall greenest state position. In terms of environmental quality, it takes position four, while it tops the list of states practicing eco-friendly behaviors. It is through the way of living, goods they used from recyclable to other sustainable products like eco-friendly trash bags.
Oregon also holds position one when it comes to the use of renewable energy. It means that it is on the front line in ensuring fewer greenhouse gas emissions and reducing the over-exploitation of non-renewable resources.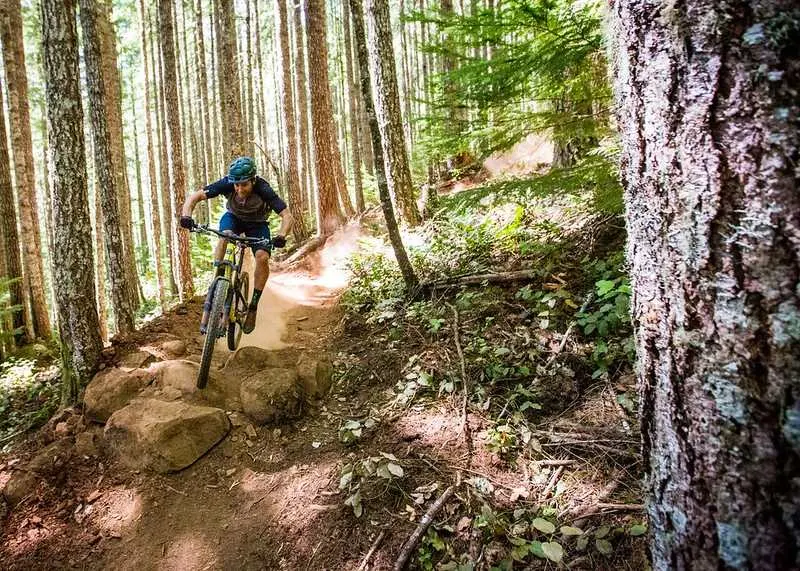 If you love biking, Oregon also has your interests in mind. In the 2019 bicycle-friendly state report card by American Bicyclists' league, the state took the second position. This report used various determining factors, including:
Infrastructure and funding, with Oregon appearing 7th out of 50 states
Education and encouragement – position 1
Evaluation and planning – position 1
Policies and programs – position 9
Legislation and enforcement – position 11
All these factors qualify Oregon as one of the best states for eco-friendly living. The state offers myriad options for you to live a sustainable lifestyle.
Whether you wish to reduce your carbon footprint through biking or using renewable energy, the state gives you an incredible chance.
4. Minnesota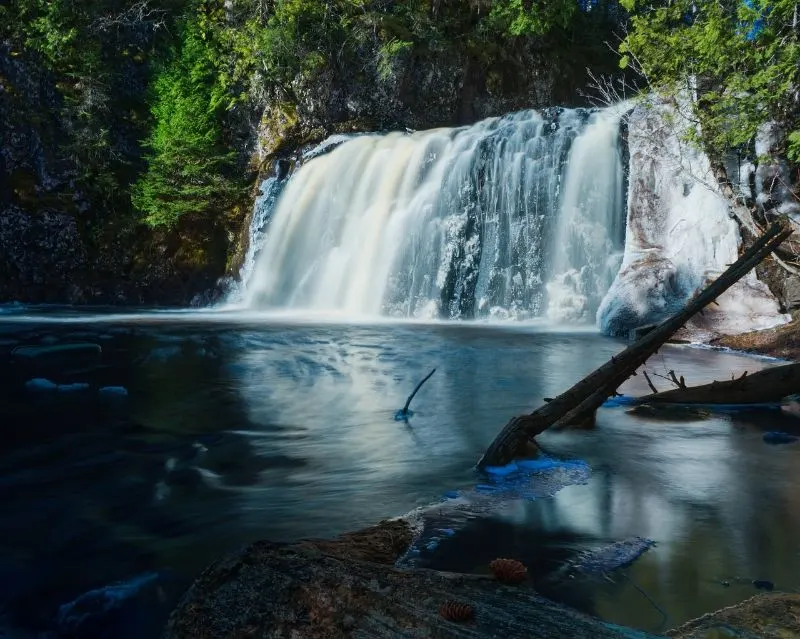 "The land of 10,000 lakes," as it's popularly known, also features on our list of the best states for sustainable living, and with a perfect reason. The state, which sits in the Upper Midwest of the country, has more to offer to eco-conscious folks than you can imagine.
With practically over 10,000 lakes and expansive dense forests, this state is, in other words, a haven for a sustainable lifestyle.
Featuring on WalletHub's greenest states list, Minnesota State has the following to offer:
Environmental quality – position 2
Ecofriendly behaviors – position 4
Climate change contributions – position 19
The state also tops the list of states with the highest percentage of recycled waste, at number two. And regarding soil quality, Minnesota ranks position two among the 50 states. It shows just how easy it can be to live sustainably in this state.
How about transport within the state?
Well, firstly, the state ranks third in the list of the most bike-friendly state. It means that you can opt to move around with your bike, which is more environmentally friendly than using your car every time. Based on the bike league 2019 report card, this is how Minnesota ranks:
Infrastructure and funding – position 9
Education and encouragement – position 5
Evaluation and planning – position8
Policies and programs – position 7
Legislation and enforcement – position 15
Also, the state has an extensive network of public bus transport. It includes regular-route buses, commuters, and light rail, catering to over 90% of the state's transit riders.
When it comes to maintaining greenspaces, Minnesota is included. The state boasts five main national parks and around 75 state parks.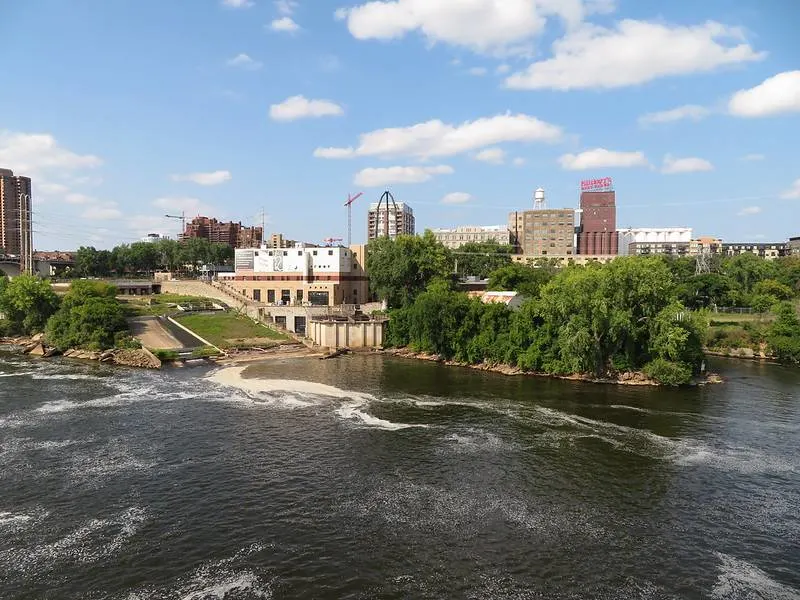 Some of these parks include:
Grand Portage National Monument
Voyageurs National Park
Mississippi National River & Recreation Area, etc.
See Related: Best Eco-Friendly Garbage Bags
5. Connecticut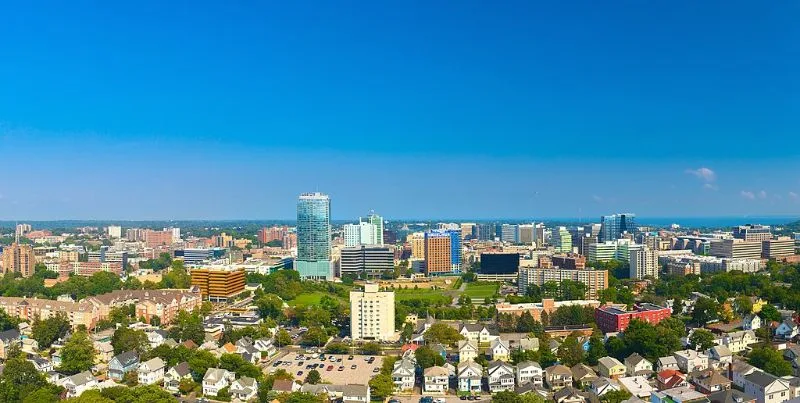 Also known as the "Provisions State," Connecticut is ranked 3rd smallest state in the US but 29th most populous among the 50 states. Based on the 2010 Census, the state boasts the highest per-capita income and comes 2nd after Massachusetts for the highest human development level.
Regarding sustainability, Connecticut is undoubtedly one of the most sustainable places in the US. First, when it comes to energy consumption, the state is among the top 5 states with the lowest per capita energy consumption.
You can quickly achieve your sustainable living goals by staying here through reduced energy consumption.
While the most significant percentage of energy consumed in Connecticut comes from natural gas and nuclear power, the state has made significant strides in renewable energy. It includes mainly biomass, solar, and hydroelectric energy.
Connecticut also ranks 7 in environmental quality, 9 in eco-friendly behaviors, and 1 in climate change contributions.
And when it comes to transportation, you won't have to strain. Connecticut has extensive bus transit around the state.
The CTtransit, a state-owned bus service, has eight divisions that serve various regions within the state. For instance, the CTtransit Hartford Division serves more than 30 local routes and 12 express ones.
In addition, the state has a good network of bicycle-friendly infrastructure and policies that generally favor bike lovers. The state ranks 21, according to the bike league report.
Are you searching for eco-friendly places to live? Why not try out Connecticut? You'll find it among the country's most sustainable states.
See related: Don't Read This If You Think Climate Change is Fake.
6. California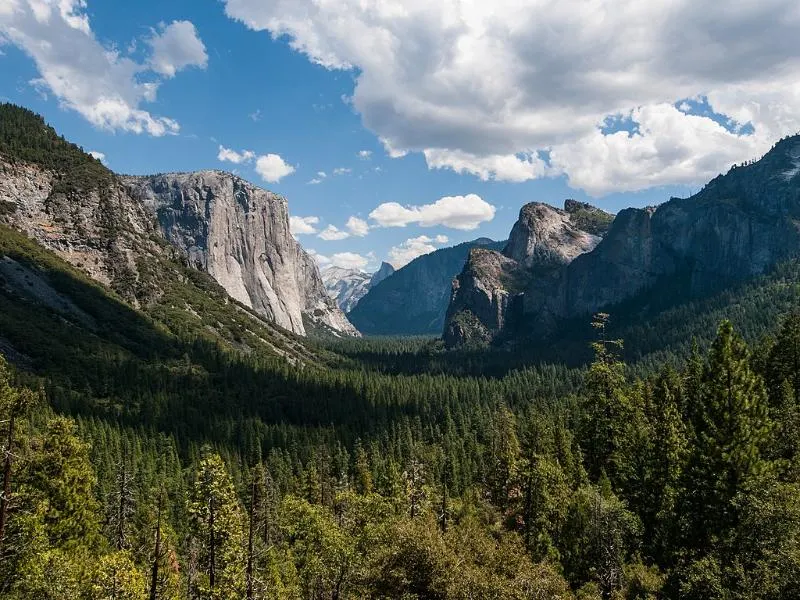 While finding a place for sustainable living might be tricky, especially with the spiking populations, California has done incredibly well keeping it green.
Firstly, the state has over 16,500 LEED (eco-friendly) certified buildings. It makes it one of the best sustainable states for living without any doubt.
In addition, the state has over 5,700 EV (electric vehicle) charging stations, a clear indication of just how much it has gone into keeping the atmosphere clean. If you want to be a part of this clean and sustainable environment, shifting to the state will be a good idea.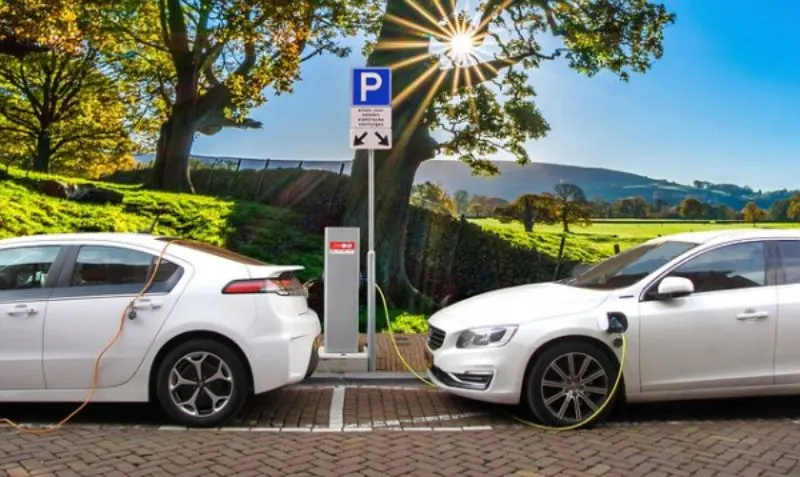 And if your goal is to reduce your carbon footprint through reduced gasoline consumption, California offers you an excellent chance to achieve that.
It is through its extensive bus and rail transit services, making your movement within the city is seamless. This way, you can leave your car at home and still make it to work or through other daily activities without much hustle.
Also, if cycling is your thing, the state ranks fourth in the most bicycle-friendly states in the country. It ranks top in various metrics like infrastructure & funding, policies & programs, and education & encouragement, all of which promote a riding culture.
California is known for its progressive environmental policies and is home to the Environmental Protection Agency's Pacific Southwest office. The state also has strict building codes. It ensures that new homes are built to the highest energy efficiency standards.
California is also a good choice for those who want to live off the grid, with plenty of desert land available for off-grid homestead.
To crown it all, California is considered the second most vegan-friendly state after New York.
So, if you want to go all the way into making the world a better place, California is an excellent state to do so.
See Related: Solar vs Wind Energy: What's the Difference?
7. Washington
While there are several other sustainable places to live, Washington concludes our list for today. The state, which sits in the Pacific Northwest of the country, ranks 18th in the most prominent states' list and 13th on the most crowded list.
With over 7.6 million residents, the state might seem congested and non-eco-friendly, but that is far from the truth. Washington has made tremendous steps in environmental conservation and preservation, as well as in encouraging people to live sustainable lifestyles.
Encourage using and choosing sustainable products like eco-friendly water bottles.
For instance, the state has over 3,000 eco-friendly buildings and counting. In addition, it boasts over 1,000 EV (electric vehicle) charging stations that cater to the increased number of people shifting to electric vehicles. It is a positive initiative towards combating carbon emissions from gasoline, which can help revert climatic change and global warming.
The state has an extensive public transit network, which makes maneuvering the state seamless when not in your car. Land prices are relatively affordable, and property taxes are low, making it a good choice for those who want to save money.
Also, public transport includes green public transit, which aims to reduce the state's carbon footprint even more. Even better, Washington ranks #1 as the most bicycle-friendly state in the country.
And if you advocate for the proper treatment of animals, Washington has your interests in mind.
It is vegan-friendly, with various animal protection organizations and exquisite restaurants to enjoy vegan meals within the state.
As for green spaces, Washington enjoys the presence of 12 national and state parks. These include parks like:
Olympic National Park
Mount Rainier Park
Deception pass park
Lake Wenatchee
North Cascades Park, etc.
For these reasons and more, Washington had to feature on our list of best states for eco-friendly living.
8. Colorado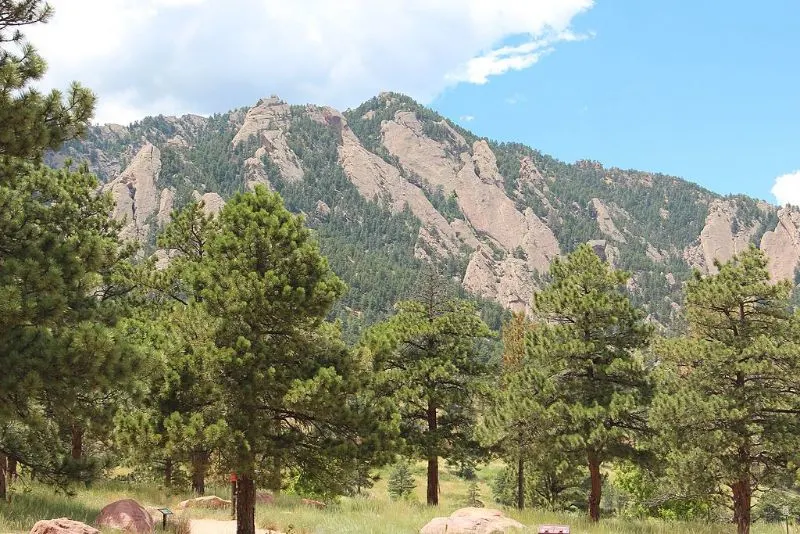 One of the reasons Colorado is an appealing choice for sustainable living is the availability of renewable energy sources. Despite the colder temperatures, the state is windy and gets plenty of sunshine all year. It enables the usage of wind and solar energy.
Aside from that, the state has over 800 EV charging stations and 3000 LEED-certified buildings.
Air quality in Colorado is consistently ranked among the best in the nation due to the state's commitment to reducing air pollution. This includes strict regulations on emissions from power plants and vehicles, as well as investment in renewable energy sources.
For those seeking a vegetarian or vegan lifestyle, Colorado has a thriving food culture that catoff-gridll dietary needs, with numerous restaurants and cafes offering plant-based options.
The state is also home to vast green spaces, including parks and nature reserves, like Bear Creek Regional Park and the famous Rocky Mountain National Park.
Finally, Colorado's public transportation system is well-developed and efficient, with numerous options for commuting, reducing the need for individual vehicle ownership and reducing gasoline consumption.
FAQs
Which states are considered the best for sustainable living in the US?
The best states for sustainable living can vary based on individual preferences and needs, but some commonly recognized states include Vermont, New York, Oregon, Minnesota, Connecticut, California, Washington, and Colorado.
What are the benefits of off-grid living?
Off-grid living home allows you to be self-sufficient and reduces your dependence on the power grid. It can help you save money on energy bills and improve your connection with the environment.
What role do building codes play in sustainable living?
Building codes set minimum standards for the construction and energy efficiency of buildings. By adhering to strict building codes, individuals can ensure that their homes are energy-efficient and reduce their impact on the environment.
Related Resources