Do you want to learn how to be an environmental activist? Well, many people want to make a positive change, but very few know how to go about it. This guide shows you just how.
Did you know that climate change is a global menace? For instance, over 30 million people globally risk displacement due to rising sea levels.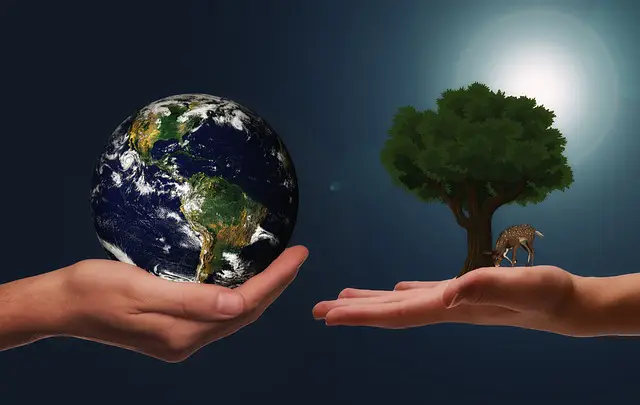 For this fact, it's more important today for everyone to take part in saving the world – almost everyone should learn how to be an environmental activist.
This would help us tackle the environmental issues that continue to ravage the world, causing drastic changes and problems to global populations.
But how do you know where to start, with all the numerous environmental issues that need tackling. How do you identify the area fitting you best?
Well, finding a cause is the first step in learning how to be an environmental activist. From here, read and research extensively about how other people are doing it and how you can bring change yourself.
But, remember it's the smallest things that matter.
Don't be afraid to start small.
Now, let's go through this guide together and see how we can make the world better.
How to Be An Environmental Activist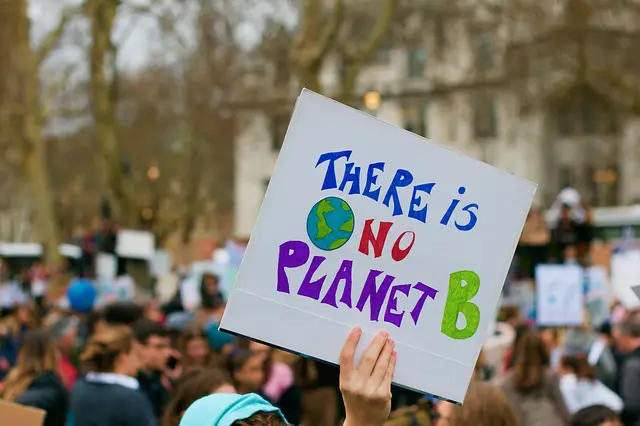 Start with Thorough Research
As you contemplate more on how to be an environmental activist, the best place to start is conducting thorough research.
Not only does this help you narrow down your area of focus, but you can also address the issue with more authority.
Typically, those against you will try and use specific knowledge to challenge you. But, when you have ample information at hand, it's easier to present your case with more confidence.
See Related: Biodiesel Pros and Cons
Get Involved
While learning about a particular issue is important, it's not enough. It's better to find different ways to get involved and see things first-hand.
For instance, when addressing poaching, you have to visit an area where it takes place. Head there and see the devastation first-hand.
Videos and pictures are good, but nothing has an impact like seeing it yourself.
Not only do you get a chance to see the effect but also listen to those affected. Such an experience is valuable and will help you chart the course of your activism.
That's why you see environmental activist celebrities head to different parts of the world.
See Related: Best Outdoor Jobs | Careers to Consider for Outdoor Lovers
Attend Protests and Marches
Protesting is a great way to get the message across. It's loud enough to have those in power take time to listen. Therefore, once you narrow down the issue, find out if there are any protests taking place.
Frankly, most protests are peaceful but always be ready for any eventuality. You can even organize a match in your hometown as a way to start the conversation.
With social media, it's easier to spread the word and connect with other like-minded individuals.
See Related: These 13 Animals Have the Best Hearing in the World
Be an Example
Are you advocating for people to cut down their carbon emissions to save the planet?
Lead by example and practice what you preach. The best way to influence people to change is to show them how to do it.
Therefore, be the change you want to see in the world. Take some time to think about areas in your life you can change to benefit the environment.
For instance, you can compost all food remains and filter washing water for gardening.
Once you change your life, it'll be easier to influence others to do the same. But, if you don't practice what you preach, no one will listen to you when you speak up about certain issues.
See Related: Organic vs Natural Foods
Be Vocal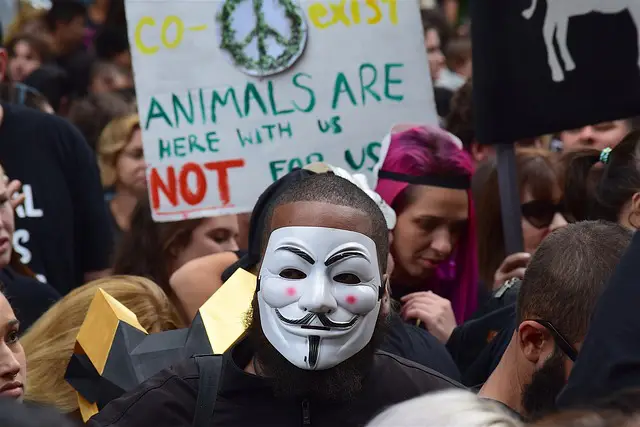 As you learn how to an environmental activist, be ready to raise your voice. Get as loud as you can in all ways.
For instance, you can be vocal during protests and meetings. Also, you can be loud using social media and other platforms.
When you speak up with authority and confidence, people listen. The more you keep speaking up, the more they can't ignore you.
Start by voicing concerns to those around you at home and school, and keep moving forward.
See Related: Best Eco-Friendly Space Heaters
Volunteer Work
Many organizations that advocate for environmental changes require volunteers to make an impact.
So, set aside some time to lend a helping hand. It's the best way to dip your hands in and be part of the change.
Usually, volunteer work means you can experience first-hand the effects of climate change and pollution. When you work with these organizations, you learn more and understand all the content you've read.
Donate Money
Volunteer work is a great way to donate time to a particular cause. But, the cause requires funds to operate and make an impact.
So in addition, donate money to specific organizations.
Even if you don't have ample time to do volunteer work, you can give funds to further the cause. These funds not only help those affected but also help organizations spread awareness.
Frankly, it's easier for a well-funded organization to make more impact. The group can reach a wider audience of people and bring more awareness using numerous platforms.
See Related: Eco-Friendly Car Features
Top Environmental Activists
Wangari Muta Maathai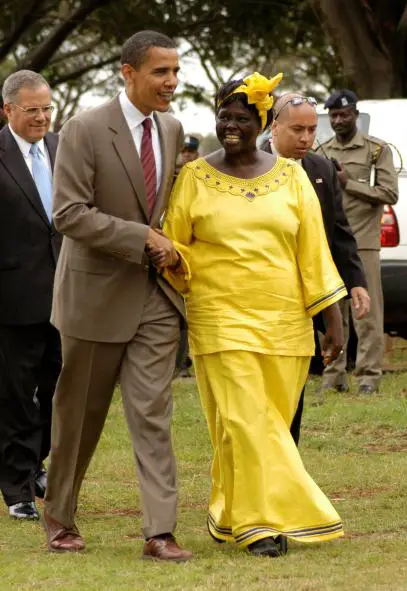 If you think becoming a female environmental activist is impossible, learn from such great minds that defied all odds to make significant changes in the world. The late Professor Wangari Maathai is one of the most incredible female environmental activists of all time.
Born on 1st April 1940 in Nyeri, Kenya, her actions towards saving nature, peace, and democracy saw her win the Nobel Peace Prize in 2004. Before her demise in 2011, she was the head of the Green Belt Movement.
Wangari Maathai began her life in Kenya but left for the US in 1964 for further education. She later returned to Kenya and earned her Ph.D. from the University of Nairobi.
That was an outstanding achievement since she was the first female doctorate recipient in East Africa. After landing a job with the NCW (National Council of Women) in Kenya, she began developing sustainable practices for village women. Her belief was the women could help conserve the environment by planting more trees.
In 1977, she founded the Green Belt Movement, responsible for planting over 30 million trees to date. Later in 1986, the Pan African Green Belt Network was founded. Its purpose was to educate global leaders about the importance of conservation.
She authored two books, including her autobiography Unbowed. It details her life since childhood and her struggles under a dictatorial regime in her home country.
Other significant publications advocating for tree planting to conserve the environment include Replenishing the Earth: Spiritual Values for Healing Ourselves and the World and The Challenge of Africa.
See Related: 15 of the World's Largest National Parks
Greta Thunberg
Is it possible to effect significant global environmental changes as a teen environmental activist? Well, the answer is yes. All you need is to master how to be an environmental activist and find a suitable role model.
Greta Thunberg is one teen environmental activist whose work is felt all over the planet. When she speaks, the world listens.
Despite starting her advocacy at a young age, her activism has been embraced by some of the world's mightiest.
She started her climate change awareness campaigns at just 15 years of age. She wrote an essay competition back in Sweden set up by a local newspaper. Later in the year, she started a protest in front of the Swedish parliament.
Her goal was to hold the Swedish government accountable after it made a promise to cut carbon emissions. The commitment took place in 2015 at the world leaders' summit in Paris, France.
Greta vowed to continue the protest until the government kept its word. Soon her protests and advocacy went viral on multiple social media platforms.
That led to many similar strikes occurring globally and the birth of the #FridayForFuture. Students from numerous countries carried the same message and continued to advocate.
The peak came when in 2018, 20000 students came together in similar protests.
Additionally, to advocate for more teens to join the cause, she published a book titled No One is Too Small to Make a Difference.
She also published another one, named Our House is on Fire: Scenes of a Family and a Planet in Crisis.
See Related: Important Pros and Cons of Captive Breeding
Environmental Activist Celebrities
Celebrities are joining a growing number of influential people spreading awareness about the importance of environmental activism.
Learning more about their causes can immensely help you master how to be an environmental activist.
These are some of the most Notable environmental activist celebrities:
Actress Daryl Hannah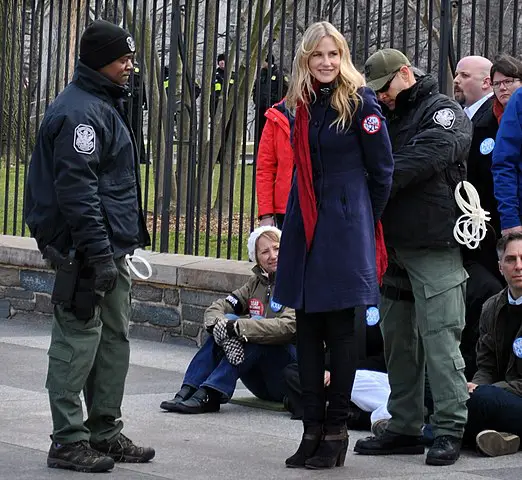 For many years, actress Daryl Hannah has been a champion for sustainable living. She takes advantage of modern technology to create green solutions that one can implement in everyday life.
For instance, all the food leftover in her home goes to composting.
Additionally, her vehicle fuel is a vegetable oil that she collects from fast-food restaurants. Her goal is to be a living example of how people can live a simpler life friendlier to the environment.
She continues to educate people on such solutions on her blog DHLoveLife.
Since 2006, Daryl has led lots of activism on matters concerning sustainability and the environment. One of the most notable is her arrest that year. She joined over 350 farmers in a protest against the destruction of the most significant urban farm in the US. During the demonstration, she chained herself to a tree.
Another cause she remains vocal about is the construction of the Keystone XL Pipeline.
See Related: Endangered Species in Florida
Mark Ruffalo
Actor and producer Mark Ruffalo is also a renowned activist. He's remained vocal on different issues for more than a decade. His activism began at a time when energy companies were making plans to extract natural gas using fracking.
The area where this was to take place was next to his farm in New York. That led to the production of a movie spreading awareness about the effects of such techniques.
When Dark Waters was released, it started his activism against fracking.
Over the years, he's spoken out at anti-fracking gatherings, protests, combining his acting and activism. He works with environmental groups lobbying in Capitol Hill, such as EWG (Environmental Working Group).
EWG is an advocacy group in the US that goes to great lengths to research and advocate crucial matters.
These issues include pollutants affecting drinking water, keeping corporations accountable, and chemicals affecting land and water.
See related: 7 Best States for Sustainable Living
Child Environmental Activists
Mari Copeny
As Greta Thunberg states, everyone can create change that benefits the world. That means anyone can learn how to be an environmental activist, including children. One of the most influential child environment activists is Mari Copeny.
'Little Miss Flint' as she is fondly known, Mari is an activist from Flint in Michigan State. At eight years old, Mari was aware of the water crisis facing her city. She took the initiative to jot a letter to President Barack Obama.
Thankfully, the president was receptive to her letter and advocated for more children to take similar steps. The president went to Flint in 2016 to see the devastation caused by the water crisis, as expressed by Mari. He promised to take action and ensure the matter gets a better solution.
See Related: Most Endangered Plants Around the World
Ella and Caitlin McEwan
At the age of 7 and 9, the McEwan sisters wrote a letter to Burger King. Accompanying the letter were 400,000 signatures calling for the fast-food chain to stop giving children plastic toys. The reason being, plastic waste is one of the most significant environmental issues facing the world.
Since the toys were part of the Happy Meal tradition, the sisters made suggestions for other gift items. These would be a better option and safer for the environment.
Following the advocacy, the fast-food chain stopped giving out plastic toys in 2019.
Currently, they're championing a similar cause to have McDonald's and other fast-food chains stop giving children plastic toys. The proposal is for such companies to focus on environmentally friendly toys.
See Related: Types of Bears Around the World
Famous Environmental Activists
Malaika Vaz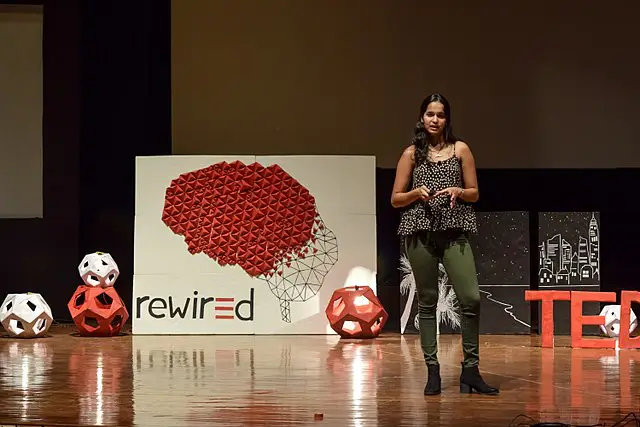 At 24 years old, Malaika Vaz is one of the most famous environmental activists in the world. She's from Goa in India and holds numerous prestigious awards for her work.
Today, Malaika works as a National Geographic explorer, presenter, and filmmaker. She has a great passion for wildlife conservation.
She travels across India in a bid to create more awareness about the importance of wildlife conservation.
Her latest project is a film focusing on how locals are helping protect the big cats in the region from poachers. The series currently airs on Disney+ and NatGeo Wild.
Adding to that, she's working on policies that would influence more wildlife conservation in India.
See Related: Best Compostable Mailershttps://www.ourendangeredworld.com/compostable-mailers/
Gaylord Nelson
Have you ever wondered who founded Earth Day? It was the then US Senator Gaylord Nelson. Earth Day was first celebrated on 22nd April 1970 and continues to be an essential date.
The goal was to create more awareness about the importance of conserving the world's natural resources.
During that first event, over 20 million people took part in a call to action. That led to many states in the US passing key environmental conservation bills.
He was responsible for pushing numerous other conservation bills during his lifetime, including the Endangered Species Act.
Related Resources