Pollution continues to harm the world in numerous ways. There's an ever-increasing need for awareness which is why books on pollution are crucial today.
Environmental pollution comes in various forms and intensities. Right from air pollution to water pollution, and soil pollution, this is certainly a broad topic.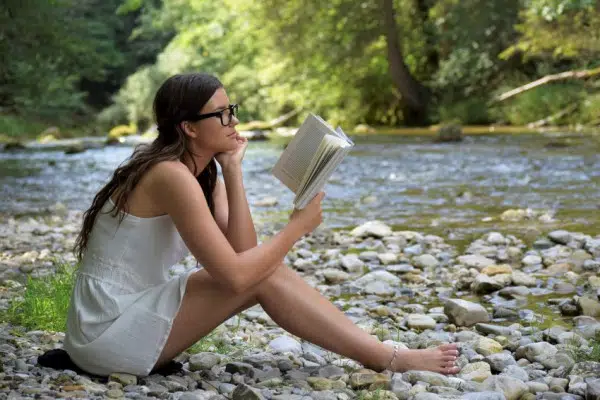 But, have you ever wondered how you can gain more information about different types of pollution? Well, there are numerous books on pollution to get all the information you need.
You can read more about air, water, and noise pollution, among others from these books. This not only enables you to broaden your knowledge but also helps you come up with actionable solutions in curbing pollution.
There books suitable for children, teens, young adults, experts, and everyone else who seeks that knowledge. Each person can be a champion of change.
Below are some of the best books on pollution you can try out.
Best-Of by Category
The Best Books on Pollution
Books on Pollution for Children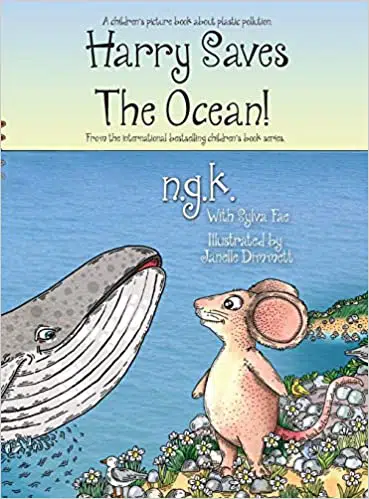 Features
Author: Sylva Fae & N.G.K.
Illustrator: Janelle Dimmet
of Pages: 34
Recommended for Age: 1 to 6 years
Language: English
Grade Level: Kindergarten to Grade 2
Publisher: N.G.K.
Description
Sea pollution is on the rise, and there's a growing need to spread more awareness. One way to educate children about the issue is through books on pollution like 'Harry Saves the Ocean.'
Authors Sylva Fae and N.G.K., have written a children's book with excellent illustrations. It highlights the realities of sea pollution in a beautiful story with pictures that pique children's interest.
The book is 34 pages long and suitable for ages 1 to 6. That's from kindergarten to grade 2. As one of the top children's books on pollution, it covers environmental concerns affecting the oceans.
Apart from that, children learn the importance of recycling plastic waste. Doing so prevents it from ending up in the sea or oceans.
The book's goal is to create eco-warriors who champion the need for recycling and taking care of the environment. It's part of a series of educational books written by the two authors.
Children and parents can enjoy it together. It's also available in audio form, or you can download it on kindle.
Features
Author: Jess French
of Pages: 72
Recommended for Age: 6 to 9 years
Language: English
Type: Kindle or Hard Cover
Publisher: D.K. Children
Description
The best books on water pollution tell it as it is. Children can learn the state of the environment, what is happening, and how they can be champions of change.
In this book, kids learn about the different issues facing the planet today, including rampant and rising pollution. Once they note all the challenges, they know more about recycling and renewable energy.
The author has highlighted this crucial information in 72 pages written in English. It's suits children from the age of 6 to 9 years and had lovely illustrations.
You can add it to your collection of books on pollution that kids can read at home. It creates awareness and helps them grasp the importance of recycling to save the planet.
While it details the problems, the author is also keen to describe the positives happening across the world. There are several significant changes taking place, which shows great hope for the future. These are in this book, including pointers on how to put your waste to good use at home.
Books on Pollution for Teens or Students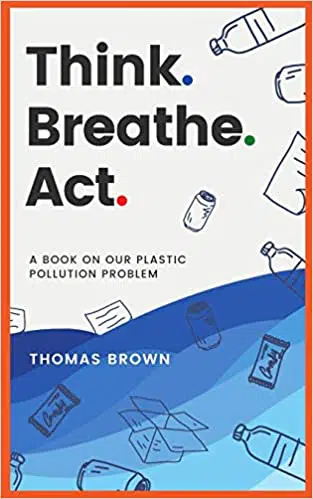 Features
Author: Thomas Brown
of Pages: 85
Recommended for Age: All
Language: English
Publisher: Independently Published
Description
Teens get to learn everything essential to know about plastics and plastic pollution across the world. It's one of the best books on pollution that covers the matter from a broader perspective.
From the first page, teens learn about plastic, polluting the environment, and possible ways to combat the issue. The book is 85 pages long and written in reader-friendly English.
Every person who wants to learn more about pollution can also read the book. It's well written to create awareness, including ocean pollution. Plastics were viewed as a solution, but they've become a problem that's even created a Trash Island.
In this book, Thomas Brown details how the planet is at a tipping point for plastic pollution. But, it's not all about doom. He also brings in a sense of hope for the world.
He highlights how people's dedication to solving the problem. Change begins with you reducing waste production and coming up with alternative materials to use in the place of plastics.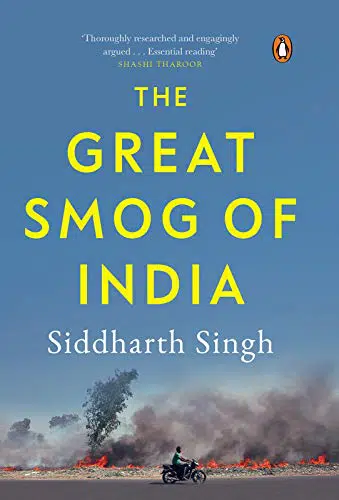 Features
Author: Siddharth Singh
of Pages: 228
Recommended for Age: All including students
Language: English
Publisher: Viking Publishers
Description
Students with a keen interest in saving the planet can find many books on air pollution in India. This book by Siddharth Singh is one of the best sources of pollution information affecting India.
In the 228 pages, he details the effects of air pollution and how it's responsible for millions of deaths annually. The impact of air pollution is silent and creeps up on families without any notice.
Once this happens, there's a never-ending cycle of hospital visits and medication for victims. The issue becomes worse for kids born in areas with high air pollution. They're born with numerous respiratory problems, which contribute to a high mortality rate.
Each winter, the great smog of India descends, covering much of the North. Many people suffer serious health problems during this season, and there are even health warnings for people not to go out.
The author addresses the issue in the book, how it began, and what the political classes are doing about it. He highlights how each sector, including transport, is a significant contributor to air pollution in India and possible solutions to the crisis.
Books on Pollution for Young Adults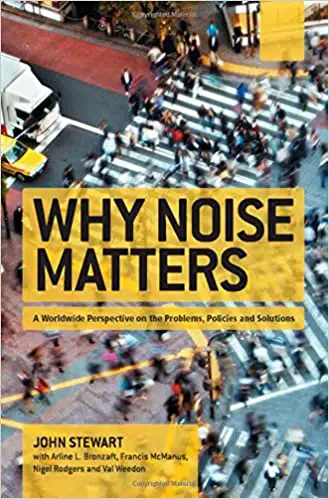 Features
Author: John Stewart
of Pages: 184
Recommended for Age: Young Adults and College Students
Language: English
Publisher: Routledge
Edition: 1st Edition
Description
Every person with a passion for the planet must study books on noise pollution. Noise pollution continues to harm many people but gets the list of attention in terms of spreading awareness.
As a way to lend a voice to this matter, 'Why Noise Matters' is an excellent source of information for young adults and college students covering the topic.
In this book, you can learn all there is to know about noise pollution. It also addresses how the issue affects people culturally, health-wise, and the environment around them.
It's the first edition and 184 pages long. Noise pollution continues to affect and disturb millions across the world. It affects people's health who end up with huge hospital bills and even permanent damage to their bodies.
The book draws evidence from pole to pole and highlights the different measures taken by authorities to reduce it. It's a perfect source of information for champions against noise pollution, students, policymakers, and many more. All can engage in different causes to help restore peace on the planet.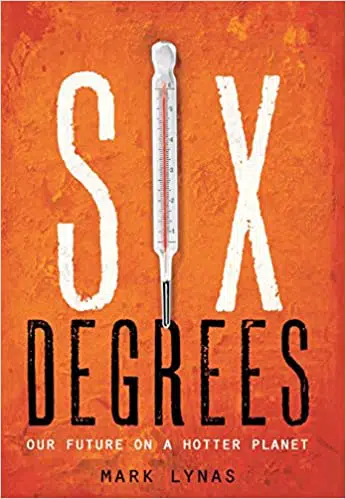 Features
Author: Mark Lynas
of Pages: 336
Recommended for Age: Young Adults and College Students
Language: English
Publisher: National Geographic
Description
Picture this: a novel detailing the state of the planet with ever-increasing temperatures. Global warming is an issue addressed in many books on pollution, including this novel by Mark Lynas.
'Six Degrees' is a graphic novel that outlines the effects of global warming and climate change. Readers who want to have a more realistic outlook on these matters will not put it down.
It's 336 pages long and contains numerous researches done by scientists. It's written with journalistic prowess to deliver the message in a profound way meant to inspire change.
The author details what every person on the planet can expect as the world keeps warming degree by degree. For instance, a 3-degree rise in temperature would mean the end of the Amazon forest. Not to mention many more deserts would start forming in different parts of the world.
The book spread awareness that change must start now. Otherwise, future generations will face lots of issues with climate change taking hold everywhere. The future rests in everyone's hands.
Bests Books on Pollution for Adults and Professionals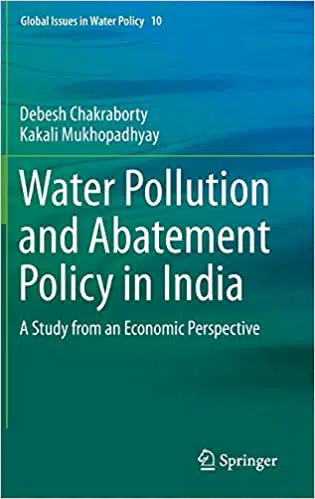 Features
Author: Debesh Chakraborty & Kakali Mukhopadhyay
of Pages: 284
Recommended for Age: Environmental law/science experts
Language: English
Publisher: Springer
Description
For a long time, India has faced an ever-increasing challenge of water pollution. As more people seek solutions for the matter, books on water pollution in India are a great source of information.
For instance, this book highlights the current and future state of the country's water resources. There's an increasing growth in agriculture and urbanization that's putting a strain on the water while adding pollutants to what's available.
The authors have written this 284 long book to highlight the spread of India's water pollution. This is despite the ever-increasing consumption demand from a growing population.
You can connect to rising water pollution, increasing industrial activities, and a growing economy in the book. It highlights the different water pollutants like industrial waste and agricultural runoff affecting water resources.
Finally, there's a compilation of policies and assessments that can help reverse the matter. That creates more hope for future generations of India. Also, there's a call for more people to engage in activities that don't cause water pollution.
See related: 10 Most Eco-Friendly Cars for Any Lifestyle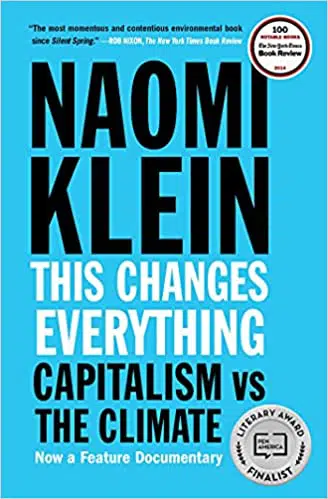 Features
Author: Naomi Klein
of Pages: 576
Recommended for Age: Environmental law/science experts
Language: English
Publisher: Simon & Schuster
Description
The world is at a critical point in life as climate change continues to spiral out of control. No other time in life has the calls for change been so widespread.
Books on pollution such as 'This Changes Everything' are a call to action. Everyone on the planet must play an active role in restructuring the global economy.
When people fix the world's economy, there's hope for a better future. Otherwise, there's not much to celebrate in the current state of the planet.
Klein has articulated in the book why it's essential to reduce greenhouse emissions. It's the only way to reverse global warming and the consequent climate change. The book is 576 pages long and details how capitalism is the root cause of this issue.
The climate crisis calls for a change in relationships between humans, nature, and the planet as a whole. Climate change changes everything, and that is a fact. Humanity can no longer afford to continue with business as usual.
Books on Causes of Pollution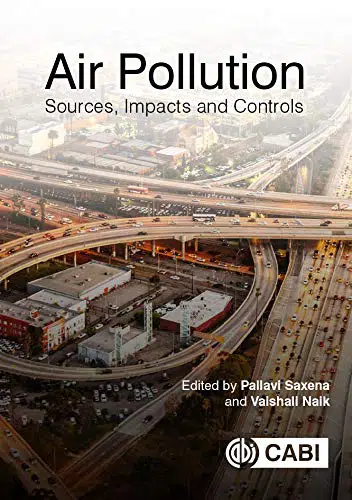 Features
Author: P. Saxena & V. Naik
Pages: 232
Recommended for Age: All
Language: English
Publisher: CABI
Description
Finding the solution to a problem begins with noting the cause. When it comes to air pollution, reading the best books on air pollution is a great start. That way, you can understand the reason, impact, and measures to control it.
The authors of 'Air Pollution' have detailed the causes, impacts, and air pollution control. The book is 232 pages long and describes the importance of tackling the air pollution crisis.
Air pollution poses a significant threat to life on earth. Both flora and fauna face great danger each day as cases increase. Not to mention millions of people are facing health issues as a result.
The book is written by international air pollution experts with vast knowledge in the matter. In the beginning, readers get a brief introduction to the subject before delving deeper. It's a valuable source of information to college students, scientists, researchers, and other experts.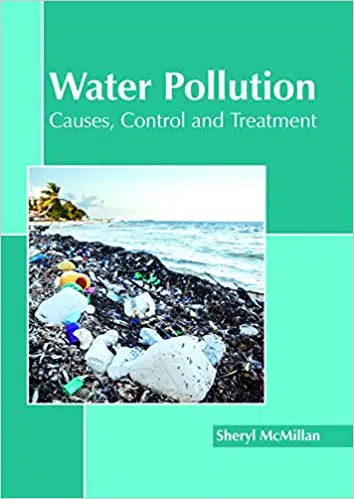 Features
Author: Sheryl McMillan
of Pages: 248
Recommended for Age: All
Language: English
Publisher: Callisto Reference
Description
Books on pollution are a great source of information for every person. Whether you're a researcher, student, or activist, you can start with 'Water Pollution' to get more information.
The book is 248 pages long and highlights the leading causes of water pollution across the world. After that, you can study the different measures put in place to combat the issue.
Finally, the book addresses the different water treatment projects happening across the world. Also, there are suggestions of other measures that can protect water resources for future generations.
It's an excellent source of content when researching or coming up with solutions for the water crisis.
Coffee Table Books on Pollution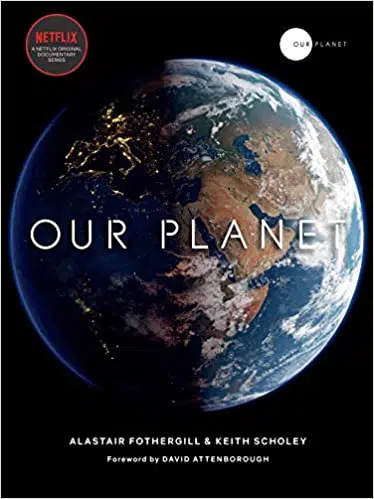 Features
Author: Alastair Fothergill & Keith Scholey
of Pages: 320
Recommended for Age: All
Language: English
Publisher: Ten Speed Press
Description
Sir David Attenborough and his crew are great champions of the planet. Through hit T.V. programs, they continue to highlight the changing planet and its effects on wildlife.
After taking millions of stunning images, the authors of 'Our Planet' have compiled a coffee table book for all. It contains stunning images and explanations of the changing climate across the world.
A significant contributor to this is growing pollution. Air and water pollution are responsible for most of the issues facing flora and fauna.
These images can be a wake-up call for all who come across them. Only fast action can help save numerous species that are on the endangered species list.
The book is 320 pages long and also details how global conservation is impacting different locations. It's the best way to save the planet and everything in it.
Related Resources