Did you know that current worldwide oil reserves are only speculated to last us until 2052? If you're thinking about relying on coal and natural gas, both commodities also have a limited period of 114 years and 53 years, respectively.
That's not all; greenhouse gas emissions are destroying our planet from its core as we speak. The strongest driver towards climate change, about 65% of these emissions are produced by human activity.
Humans have limited time to save these resources and reduce these emissions to save the planet. Wondering how you can do your part?
One way to save energy that is proven is making the switch to renewable energy such as rooftop solar for your home. You can easily get a quote for solar installation with EnergySage.
Check out this list of the best home energy-saving devices for your home.
What is an Energy Saving Product?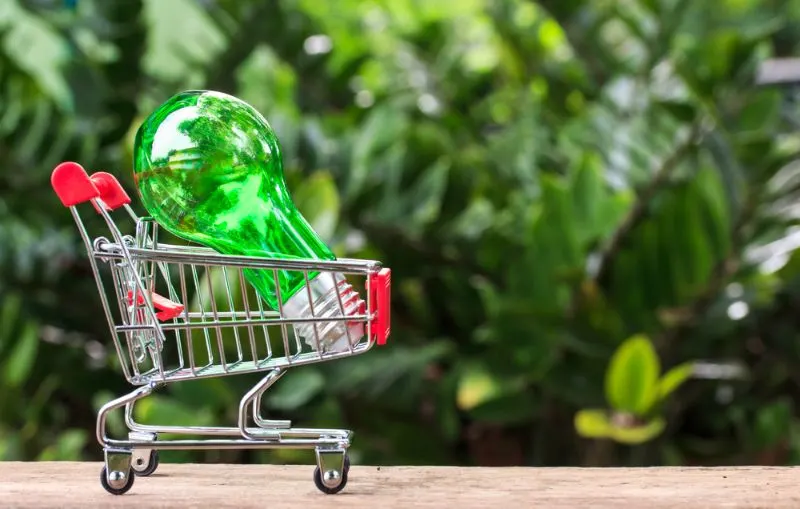 Products that help you reduce the amount of energy you use at your home every day while monitoring any wastage and promoting sustainable alternatives are called energy saver products.
With a sudden modernization in everyday activities, humans rely more and more on mechanically operated products that use energy.
Look around yourself, from the ceiling lights in your room to the cell phone you're holding in your hand; everything uses up crucial energy resources, increasing your carbon footprint by the second.
If you're thinking about how to save energy in your home, you can do so by investing in these energy-saving products. These gadgets are specially designed to provide the same assistance and convenience while using low or zero amounts of energy.
Similarly, energy-efficient products that regulate your home energy consumption and prevent unnecessary energy wastage help you do your part in saving the planet.
What's more, these energy-efficient products usually go light on your pocket as well. Not only do their low production costs reduce their overall price range, but they also help you lower energy costs around the house.
However, with the plethora of options available, it can get challenging to identify which product works. The energy star label mandated by the environmental protection agency is the key to identifying a gadget's productivity when saving energy.
Apart from checking the energy star label, you should also keep an eye on the environmental costs that come with shipping, packaging, and manufacturing new products.
Meaning, you should initially make the most of the gadgets you have at home, but if you need to invest in new ones, here are the options you should try out.
Best Home Energy Saving Products
Remember, the best energy-efficient items are the ones that work the same as their counterparts. While using energy-efficient products, you shouldn't notice any difference during operation.
Instead, most of these items help you reduce your monthly energy and utility bills.
Here, I have listed the products to help you monitor your everyday energy usage, use sustainable alternatives to fossil fuels, and promote environmentally friendly automation mechanisms.
So, if you're ready to make a difference in the environment, here are the best energy-efficient products.
Belkin 8-Outlet Conserve Switch Surge Protector

If you're wondering how to make your home energy efficient, then this energy-saving product is the best option for you. In most homes, computing systems that stay on all day are the culprits that hike up energy costs.
A single click of this Belkin Conserve Switch Surge Protector can help you control a complete computing system. The switch is designed to accommodate around six devices at once.
Meaning, you can plug in your monitor, computer, speakers, printer, and hard drives to one energy port.
So now, when you want to turn off your computer, you won't have to worry about forgetting some switches and leaving them on.
Remember, even if your devices are powered off, they are still consuming energy if plugged into a working switch.
While this can waste a lot of energy and increase your monthly energy bills, it can also malfunction your precious devices.
Additionally, the surge protector comes with wireless remote control. So, even if you forget to turn off your switch, you can click it off from anywhere in your home.
Also, the device has two outlets where you can plug-in devices that you want to work at all times. For example, your wifi router or a cordless phone.
Moreover, it has a long cord and a wall mount so you can easily adjust it to your computer setting without creating a mess of wires in your living space.
See Related: Best Solar-Powered Laptops to Buy Today
Ecoigy Wool Dryer Balls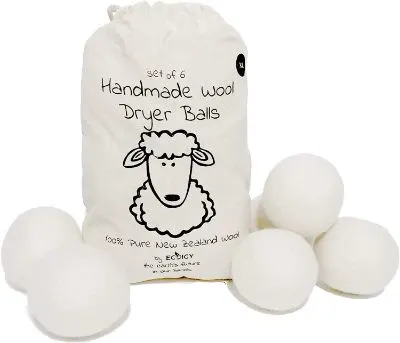 Eco-friendly dryer balls are a must-have in energy-efficient homes.
Cheap and productive, these dryer balls make sure your washing machine consumes less energy while ensuring your clothes end up fresh and dry.
This set of six Ecoigy Wool Dryer Balls is made out of premium cotton wool that does not impart any harmful chemicals or toxic fabric softeners into your clothes. Besides that, they are fragrance-free and hypoallergic to be used for every member of the family without any hassle.
All you have to do is pop these balls into the dryer and reduce the drying time by 20-40%.
Apart from saving electricity, these balls also reduce the wear and tear of your washing machine. Its anti-static technology also helps reduce wrinkles and lint in your clothes.
Furthermore, the balls are 100% biodegradable and can be used for more than a thousand loads of laundry.
So, if you're looking for budget-friendly energy-saving home products, this is the ideal solution for you.
Sylvania LED A19 Light Bulb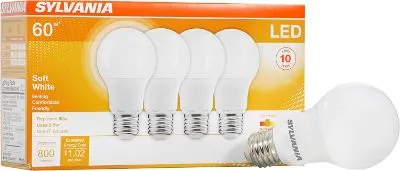 Did you know that incandescent light bulbs only use 10% of the energy they consume for lighting purposes? The other 90% is directly used to create heat, making these options a colossal waste of energy.
If you wish to lower energy costs at your home, you should switch to energy-efficient products like LED bulbs. This set of four Sylvania LED A 19 Light Bulbs is the ideal energy-efficient lighting option for your home.
Although they are a little pricey compared to incandescent bulbs, they will last you for up to 11,000 hours. Meaning, you won't need to replace them as quickly as other types of bulbs.
Similarly, these light bulbs are highly productive for energy savings. Each produces 800 lumens with an energy output of only 8.5 watts. Compared to the 60 watts used by incandescent bulbs, these will considerably cut down your energy costs as well.
Besides that, they are free of mercury and lead, making them a safe option for the whole family.
Hiluckey Outdoor Portable Power Bank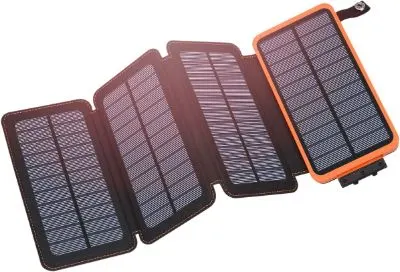 Solar power panels provide an energy efficiency rate of around 15-22%. However, it is difficult for a layperson to adopt solar power as a primary energy source due to its high costs. But, that doesn't mean you cannot replace minor products with solar energy alternatives.
This Portable Outdoor Power Bank by Hiluckey is an affordable and handy solution for those looking to reduce their energy footprint. Formulated with an impressive 25000mAh lithium polymer battery, this power bank can charge your phone around 8-10 times.
The best part is, it does not use any electricity but instead charges up through its foldable solar panels. Working six times faster than typical solar charges, this power bank takes only a few hours to fully charge up and facilitates your use for up to 9 days.
Alternatively, you can also use its micro USB cable to charge it using electricity during emergencies.
Furthermore, the device has a robust construction with impeccable dust, shock, and water resistance, ideal for outdoor use.
BLACK+DECKER Thermal Leak Detector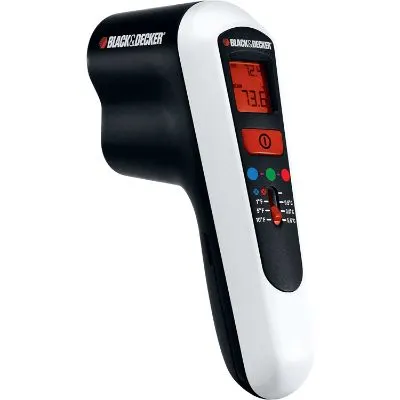 Thermal insulation is now a must-have in areas facing extreme temperatures. But did you know that thermal leaks can account for more than 20% of your energy costs? You waste money on heating and cooling costs without detecting and fixing these leaks.
That's where products like this Black+Decker Thermal Leak Detector come in. The product is integrated with IR sensors that spot hidden energy leaks at your home. Believe it or not, these leaks can be found anywhere from your molding, walls, and ductwork.
Decorated with an Energy Star, the detector provides valuable feedback regarding your home. Using the information, you can conduct insulation and caulking upgrades.
Moreover, the device is easy to read and operate. It quickly changes color upon detecting a leak, so even beginners can work with it.
Using this product, you can conduct seasonal renovations to save on air conditioning, heating, and cooling costs. Besides that, you can also use the product to detect any disorders in your refrigerator and freezer to make sure they are using energy efficiently.
See Related: Best Energy Efficient Electric Heaters for Large Rooms
Husqvarna Automower 115H Robotic Lawn Mower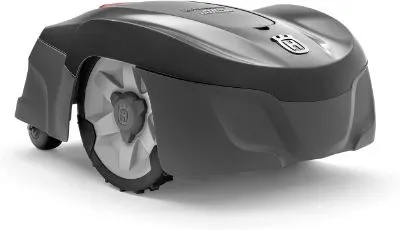 Electric cars are taking over the market, with more than 2.1 million cars sold globally in 2019. Impact investors looking to reduce their fossil fuels usage are moving towards electrically-operated appliances. If you can't afford a car, you can change a few other appliances at your home.
This Husqvarna Automower works brilliantly without using any fossil fuels in the process. You can maintain your lawn automatically without emitting any smoke or ruining the environment.
What's more, the mower produces impeccable results leaving your lawn with a velvety, carpet-like appearance while increasing the energy efficiency of your home.
The best part is, you can control your auto-mower while reclining comfortably on your sofa.
Use its Bluetooth remote control to deliver commands like start, stop, and customize the cutting settings. For example, you can adjust the cutting height from 2 to 4 inches.
Besides that, it is integrated with anti-collision sensors so you can be concern-free while it's at work. Moreover, the mower is formulated with a silent-operation design so you won't be disturbing your neighbors while grooming your garden.
You can also schedule your weekly mowing tasks according to your convenience, and the mower will work by itself without any hassle.
Google Nest Thermostat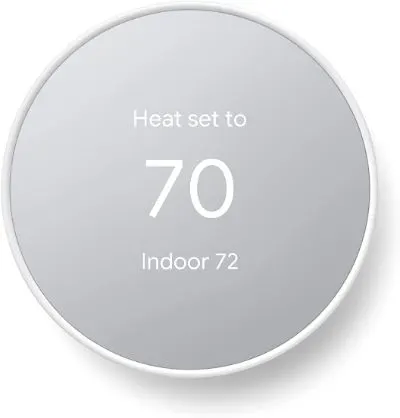 Smart thermostats are some of the most common products bought by people targeting energy efficiency in their homes. What makes smart thermostats different from typical ones is that they regulate the cooling and heating in your home according to your need.
This Google Nest Thermostat is one of the best smart thermostats available in the market. Using this device, you can regulate energy usage in your home without any extra hassle.
For example, the thermostat will automatically lower the heating devices at your home when it detects extra hot air. Similarly, it will turn off or lower air conditioning systems when it detects adequate cooling.
Besides that, it also works to turn itself on or off when you're not home, so you don't have to worry about wasting energy or paying extra energy bills. All you have to do is pre-program the thermostat to increase your home's energy efficiency.
Decorated with an Energy Star, the Google Home app lets you create a daily schedule using your smartphone. Once you specify your routine, you can watch while the energy-efficient thermostat automatically controls itself. If you wish to make any changes to the program, you can do so from anywhere through the app.
Moreover, the device also sends alerts if something is wrong with your appliances. This way, along with energy efficiency, you can also cut unnecessary repair costs.
SparkPod Shower Head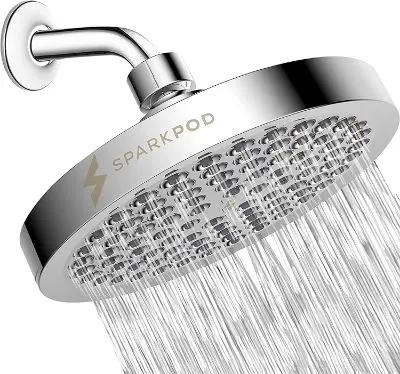 High-pressure showerheads are some of the most energy-efficient products to install in your home. Unnecessary long showers waste precious water supplies and increase your energy usage for heating.
This energy-efficient shower head by SparkPod ensures a luxurious shower with high-pressure hot water dousing your body. Unlike your standard shower, this device will have you clean and satisfied in half the time, reducing your heating costs and water usage.
The gadget is pretty easy to install, so you can follow the manual and do it yourself right away. You will get all the necessary equipment, such as Teflon tape and an additional water filter, to get started right after unboxing.
It works by removing hard water deposits from your water supply. This increases the luxurious feeling of the water raining from your shower and leaves you fresh and rejuvenated in minutes.
With an estimated outflow of 1.8 gallons of water per minute, the product increases your home's energy efficiency.
Deconovo Blackout Curtains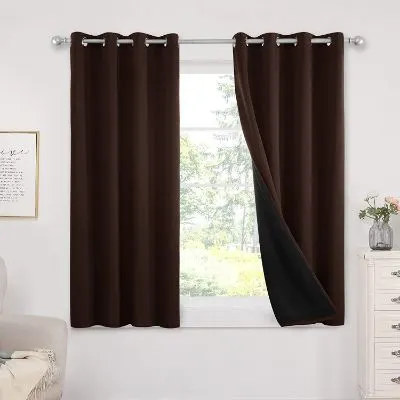 You don't necessarily have to invest in expensive products to increase your home's energy efficiency. But, believe it or not, these budget-friendly blackout curtains by Deconovo work wonders when you want to save energy around the house.
These 100% polyester curtains efficiently mimic nighttime while blocking sunlight and street lights entirely from your home. While these are pretty handy for daytime naps, they also help reduce heating and cooling costs around the house.
The curtains increase your home's energy efficiency by keeping the heat out during the summer and keeping your rooms warm during winter.
Although the curtains won't substitute for conventional heating and air conditioning systems, they will reduce your home's overall monthly energy bills and increase energy savings.
The Laundry Pod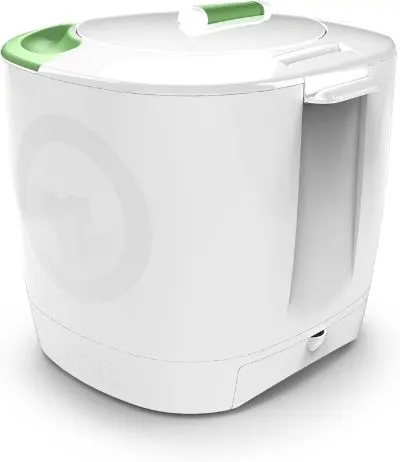 If you live in a large family, running multiple loads of laundry every day should be a common phenomenon for you. However, did you know that running small loads in a full-size washer is a waste of precious resources like electricity and water?
You can reduce this wastage and minimize your family's carbon footprint by investing in The Laundry Pod. This manually-operated washing machine uses less than three gallons of water compared to the 40 gallons used by conventional machines. Similarly, it uses zero electricity, making it ideal to save money on small loads of laundry.
Winner of the Energy Star and the Best Greener Gadget award, the innovative gadget efficiently washes and dries your clothes. It is ideal for people who can't afford to handwash but frequently deal with delicates and small loads.
Ultimately, you can save money, water, energy, and time by using this machine. Moreover, it is compact, so it easily fits in small areas without looking out of place. Most importantly, it is affordable for anyone who wants to create an energy-efficient home.
See Related: Sunrun vs Sunpower Solar Panels
Glovion LED Reading Light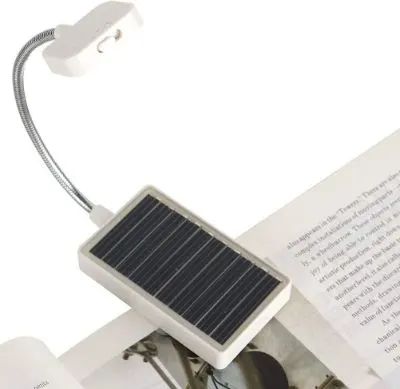 Bookworms are always engrossed in their reading material, which means their lights probably stay on all night long. So if you wish to lower your bills while still enjoying plenty of light for reading, this affordable LED reading light by Glovion is the ultimate product.
This is different from other reading lights because you can charge it using solar power. Integrated with efficient solar panels, this gadget stores enough energy to last you a few hours if you leave it out during the day.
It has three powerful LED lights with two brightness settings. This way, you won't use more than the energy you require. Similarly, the light is compact, lightweight, and flexible neck for extra accessibility.
In case of emergencies, the light has a USB port for an alternative charging option. Moreover, it comes at an affordable price range, so you can contribute to the environment without burning a large hole in your pocket.
Kasa Smart Plug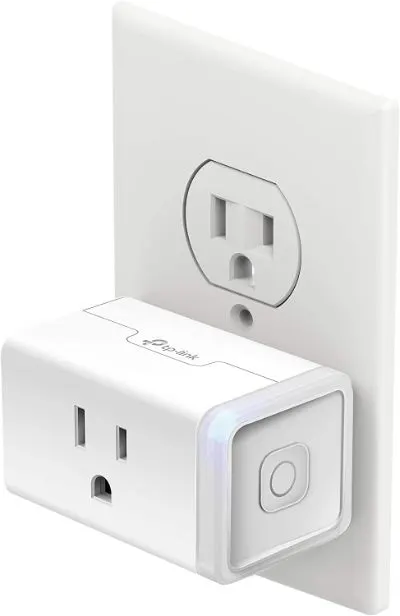 Did you know that idle electronic devices cost Americans more than $19 billion every year in monthly energy bills? Meaning, you can make a considerable difference in the environment and your energy bills by monitoring the energy usage of these devices.
This Kasa Smart Plug lets you control any home electronic device you connect to through Alexa or Hey Google. You have to connect these plugs to your smartphone, and you'll never leave any idle devices consuming unnecessary energy again.
The plug helps you conduct multiple tasks like monitoring your energy consumption, setting timers, and controlling the appliances remotely.
This way, whether you have left for the office or are going on a vacation, you can turn your appliances on whenever you remember.
Related Resources