If you want to make the more eco-friendly choice and save money on your long-term energy bill at the same time, consider solar driveway lights for the home.
Light is something we can't go without, but it's also one of the highest-ranked costs for the year in the average household. Save on energy, and you'll also save on your budget.
Where regular lights are expensive to keep on through the year, solar driveway lights are cheap to run (and many have an auto-timer that controls the light for you!).
Solar driveway lights produce clear, non-harsh light. More than this, solar driveway lights have been designed to work with the natural environment. Using solar driveway lights will not impact the ecology of your garden with bright light pollution.
Best-Of by Category
Best Solar Driveway Lights: Energy-Efficient Options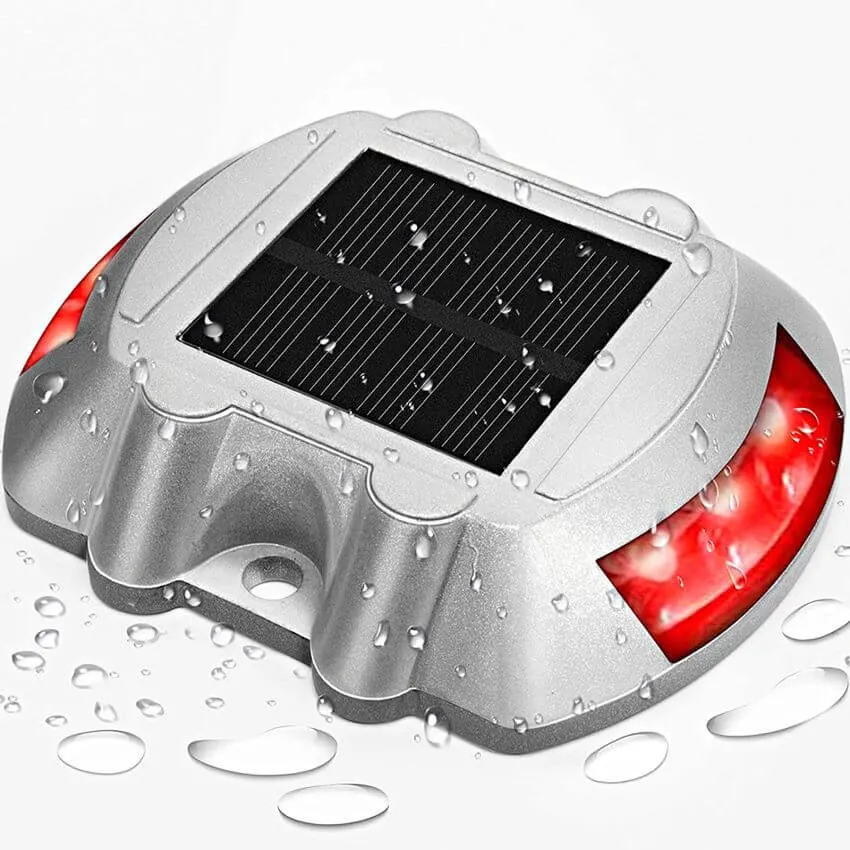 The JIGUOOR Solar Deck Lights are one of Amazon's top sellers in the "solar driveway light" category. Made for outdoor use, the JIGUOOR Solar Deck Lights are created from aluminum and are super durable. Even if you drive over them with your wheels by accident, these little lights are guaranteed to be just fine.
Several small units provide more than enough light to illuminate your whole driveway. Automatic on/off controls the lights when the sun goes down.
They're called deck lights, but they're perfect for use anywhere. Installation is easy for anyone. The JIGUOOR lights only have to be screwed into the mounts and switched on.
See Related: Best Products to Help Climate Change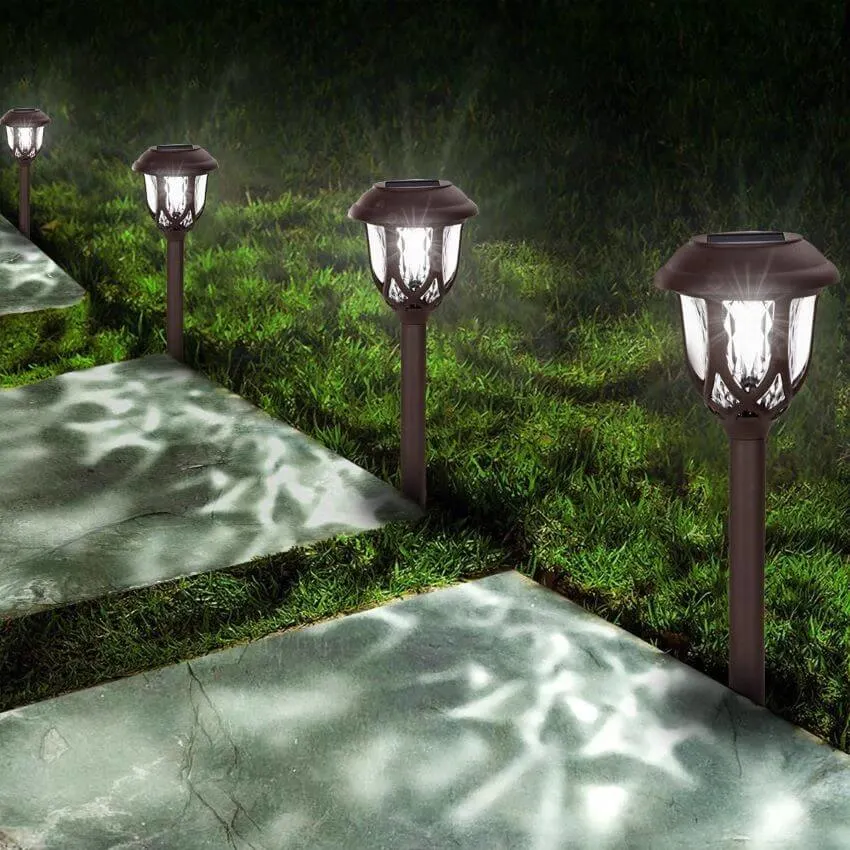 StarGinz Solar Lights are meant as decorative landscape lighting that runs on just solar power. Easy to use, they can be placed along any walkway that gets access to enough sunlight.
These are great because they're some of the most affordable solar driveway lights. They sell for just $20 in packs of 10. StarGinz Solar LIghts can be set to go on and off via a timer, but can also be kept on manually for overcast days when you still need light.
The StarGinz set of solar lights is durable too, and they provide a cool form of light that lets you see without being so harsh it hurts your eyes.
See Related: Most Eco-Friendly Cars for Any Lifestyle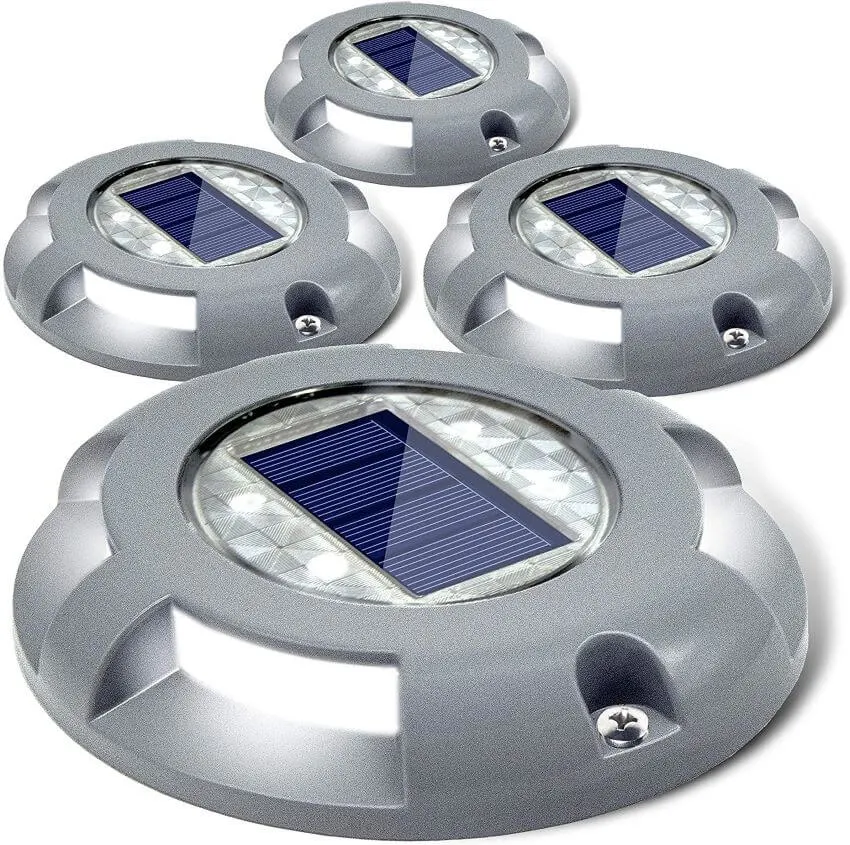 The Siedinlar Solar Deck Lights are made to be waterproof, easy to use and extremely easy to install. These great little deck/driveway lights run on LEDs: LED lights give more than enough light without the use of too much energy in the process, and it's what gives Siedinlar Lights most of their power.
If it happens to be a cloudy day, you can switch the Siedinlar over to battery power. Manual control or a timer Light casings are made from durable aluminum that can withstand even high impacts.
These simple dock lights are the best choice if you want affordable, great driveway lights that are energy efficient, eco-friendly, and cheap.
See Related: Do Energy-Efficient Light Bulbs Give Off Radiation?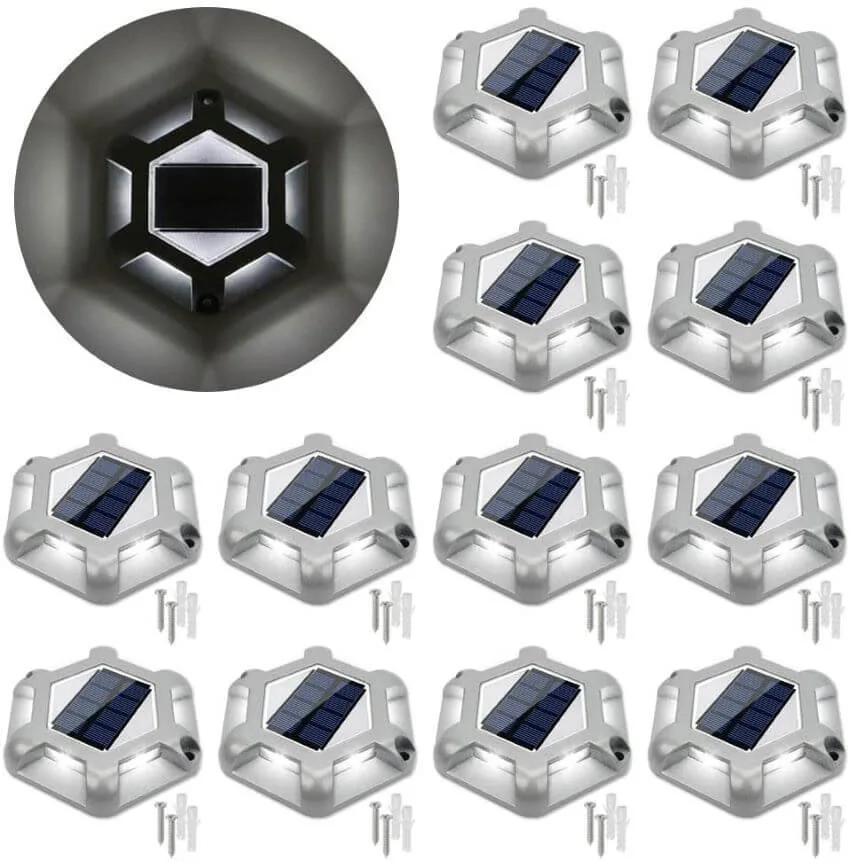 VOLISUN is known for its range of solar-powered products. Their Solar Powered Driveway Lights are one of the best models on the market if you want to buy for rugged reliability on a budget.
It's got some features that other driveway lights don't: The VOLISUN Driveway Lights have two colors in one – and you can set which type of lighting you prefer most. Set your lights to a daily timer, or turn them on manually when you need the most light.
The VOLISUN light is great for extra light with no added energy consumption. They are cheap and completely environmentally friendly to run! The VOLISUN set retails for $89.99 in packs of 12, enough to light your whole driveway.
See Related: Best Erosion Control Products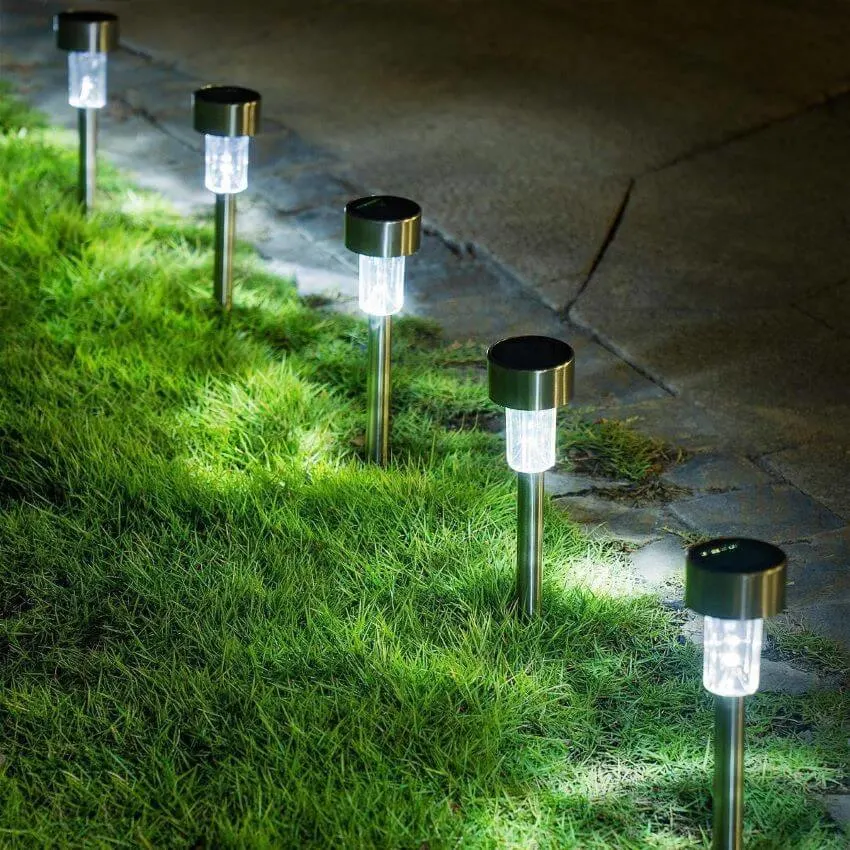 The GIGALUMI 16 Pack Solar Lights are available for $32.99, making them one of the most affordable types of solar driveway lights you can get. They are available in packs of 16 so you can light up even a longer driveway stretch.
GIGLUMI has made a great, durable, and easy-to-use product: just choose where you'd like your stretch of lights and screw them to the mounts.
These lights have been made from stainless steel, guaranteeing that you can drive over them and they'll be just fine. These great driveway lights were made to handle almost any impact or weather conditions.
See Related: Energy Efficient TVs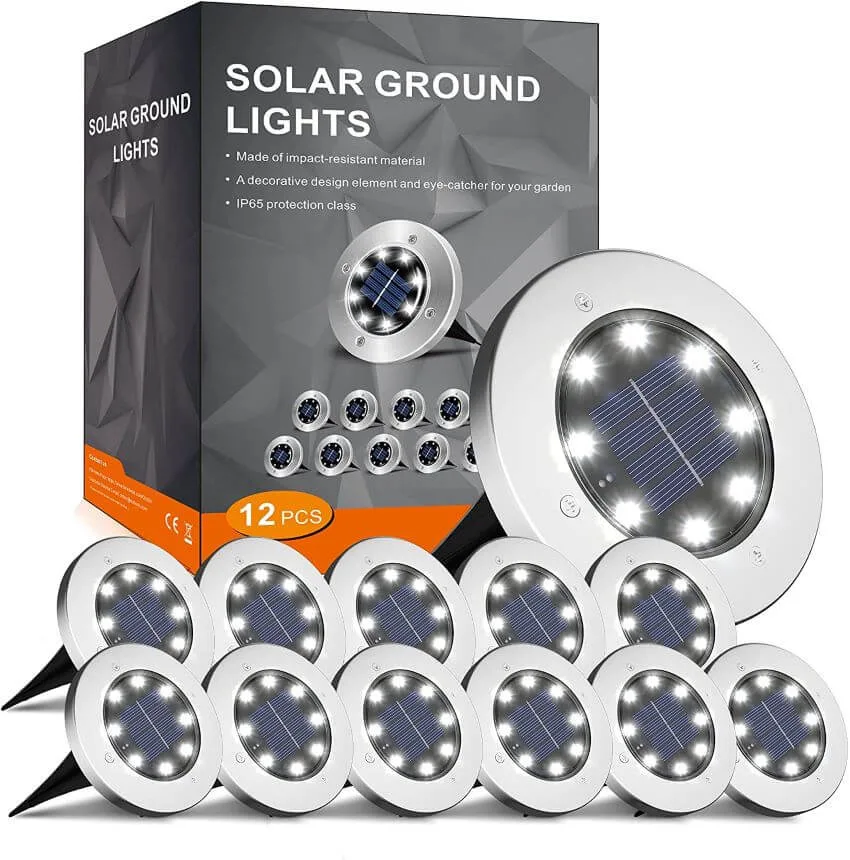 The INCX Solar Ground Lights are available in 12 packs, and light up your driveway with bright though eco-friendly LEDs. LEDs don't need much energy to keep going, and these can go for several days just by charging in full sun for a few hours.
They're available for $39.99, and make one of the best driveway lights for their ambient, comfortable light. It's never harsh, though you can see exactly where you're going.
See Related: Best Compostable Mailers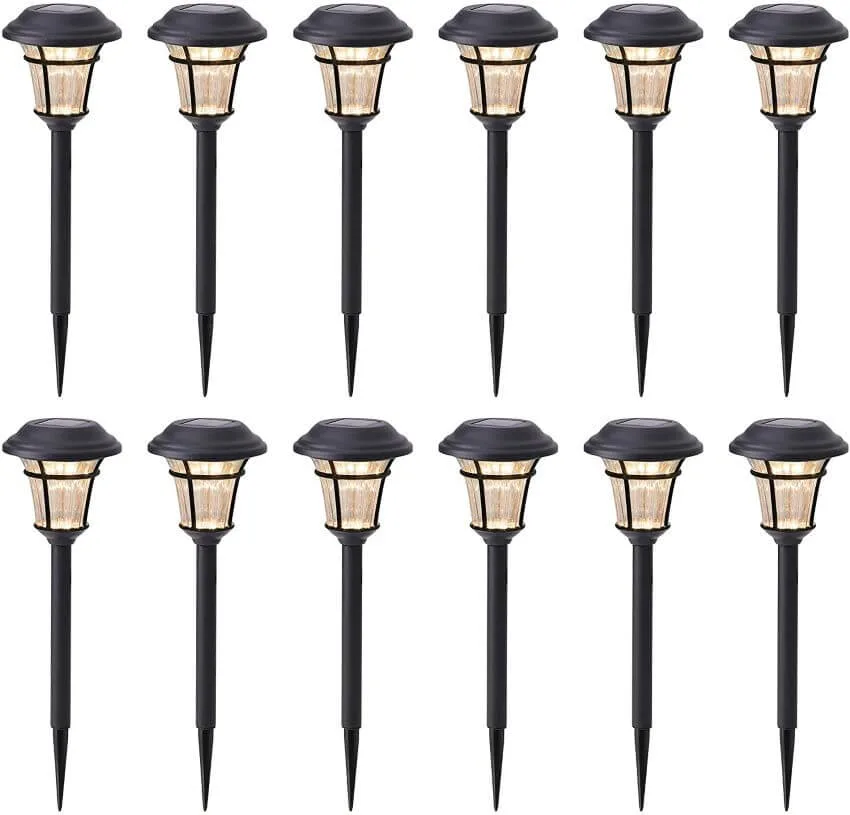 MAGGIFT Solar Pathway Lights are sold for $30.00 in packs of 12 LED driveway lights. The MAGGIFT products have been made to save the user money, energy and time. It's one of the best long-lasting solar pathway lights, and they have been made to last for more than 12 hours on a few hours' worth of charge.
They're bright, but not so bright that you can't see where you're driving. Automatic timing controls the lights, but you can also switch over to manual – or run your MAGGIFT driveway lights on batteries if you didn't have enough light to charge them.
Made for outdoor use, they're super durable and waterproof. They can even make great lighting for the outside of a workshop or deck!
See Related: Best Biodegradable Glitter for Candles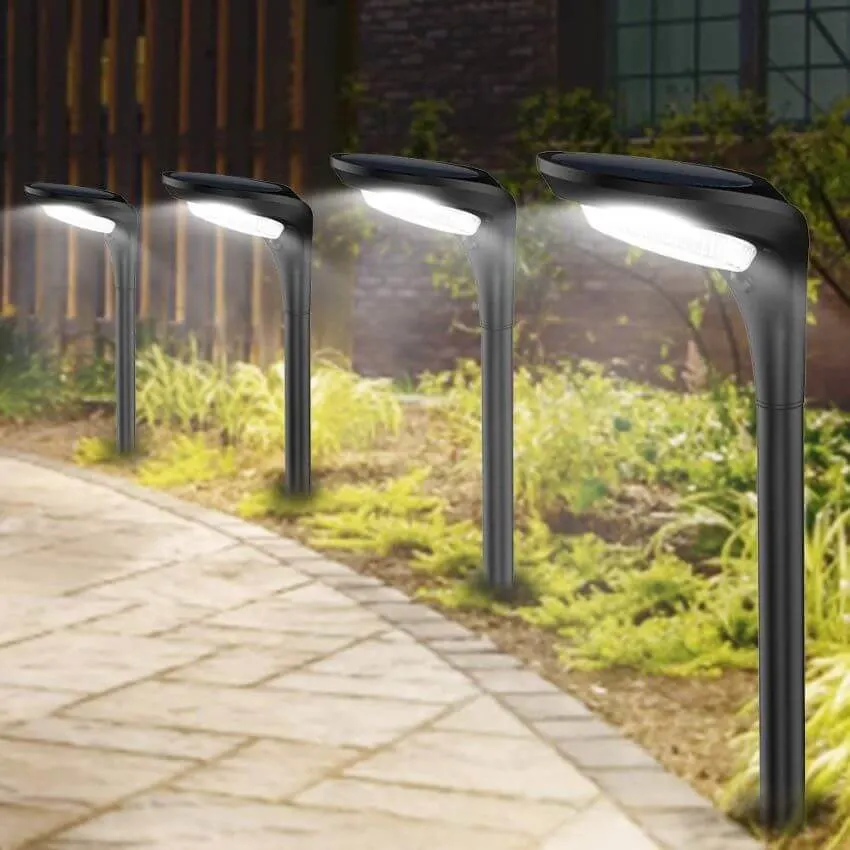 JP55 Solar Outdoor Lights are great if you would like waterproof, colored lighting for your deck or driveway. These are a bit more expensive than some other brands at $47.99, but are also worth it if you would like to buy lighting with a classic look.
The JP55 can be set to auto-timer or manually switched on/off when you need it. It can also switch to battery power for rare occasions when the weather isn't ideal for solar charging.
See Related: Best Biodegradable Dog Poop Bags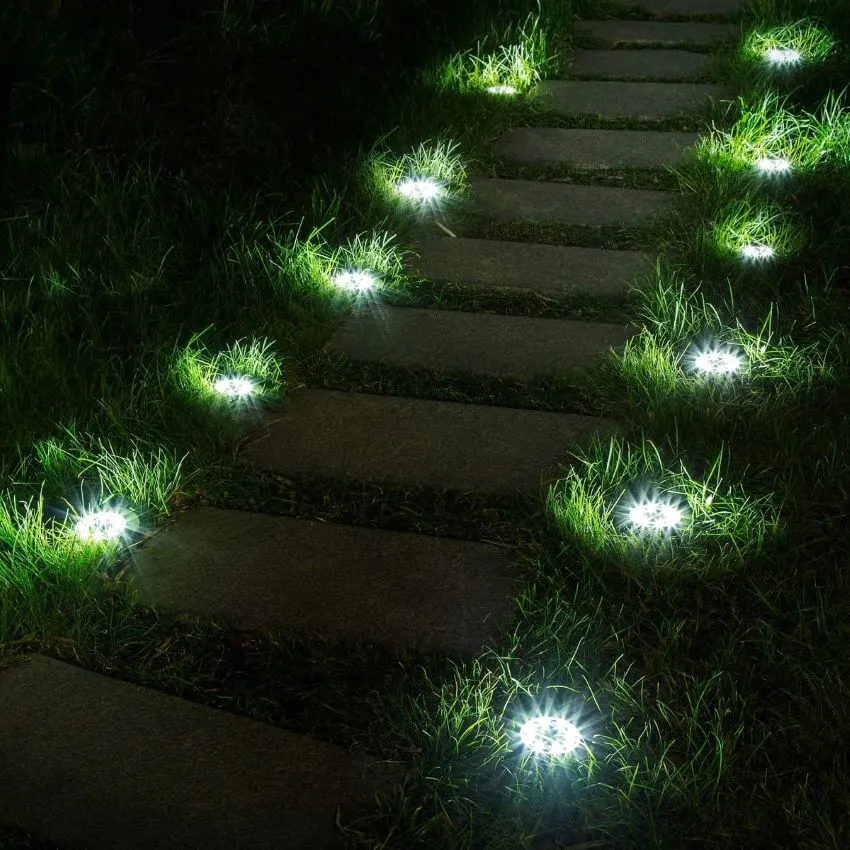 SOLPEX Solar Ground Lights are sold in packs of 12 and made from only the best materials to make sure they can last through the worst weather conditions.
These ground lights are easy to install along any pathway, driveway, or deck. The design is simple, and the combination of 12 lights provides more than enough illumination without being too bright.
SOLPEX is known for its high-quality guarantee that its products can withstand almost anything.
See Related: Best Clothing Companies that Plant Trees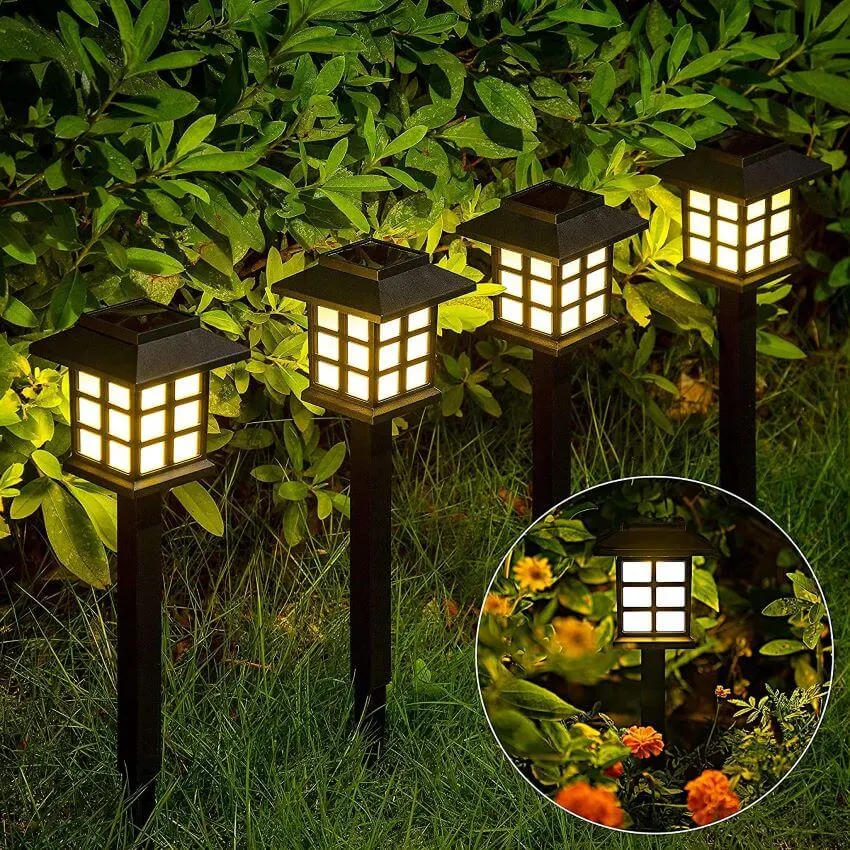 39.99
GIGALUMI is a reliable solar manufacturer that makes several types of light fixtures for the home or office. Their great powerful little solar driveway lights are also available in a 12 pack, made for lengthier driveways and spaces that need a little more light.
LED lights power each of the GIGALUMI units. It's more than enough light to navigate by no matter where you place them. Just a few hours until full charge, and this can keep these little lights going for days at a time.
Installation couldn't be easier. Instructions are included if you need any extra help.
Batteries and auto-on are two great features.
Not too expensive, and more than enough light.
See Related: Why is Hairspray Bad for the Environment?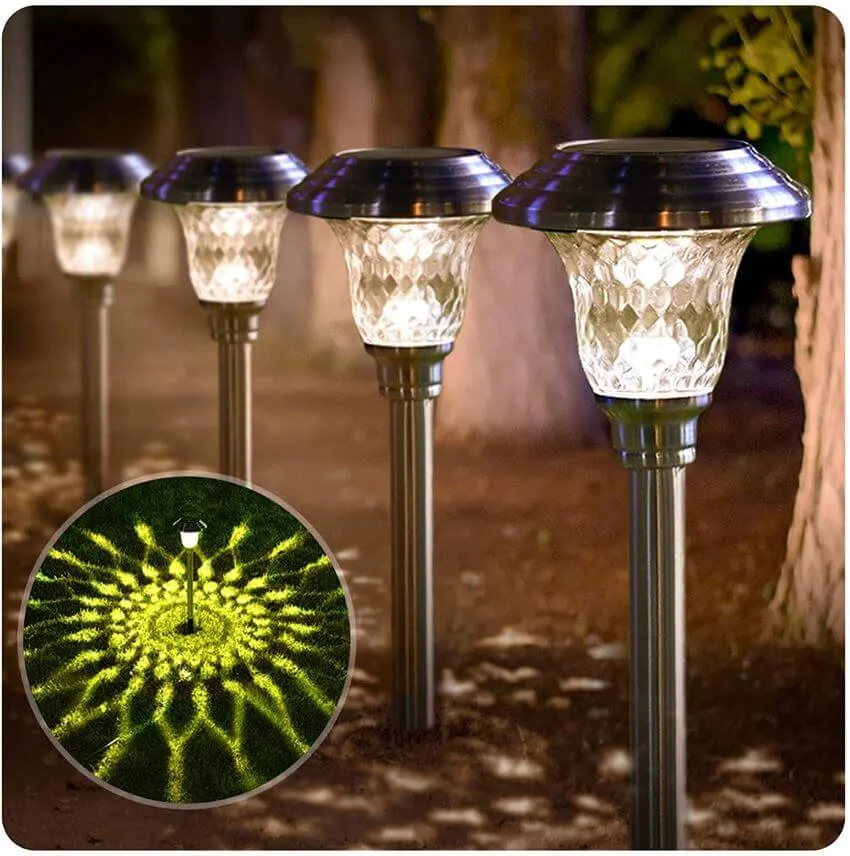 The Bean Jardin Solar Pathway Lights are available in 8 packs, which is ideal for lighting up shorter decks or driveways. These are not made to be flat but instead secure into the ground with a stake that's pretty easy to do yourself.
These take just a few hours to charge to fill up but provide eco-friendly light for up to 12 hours. They're made from stainless steel which guarantees a certain level of strength and protection from the weather. LED lights keep these solar driveway lights as energy efficient as possible.
See Related: Best Composting Books You Need to Know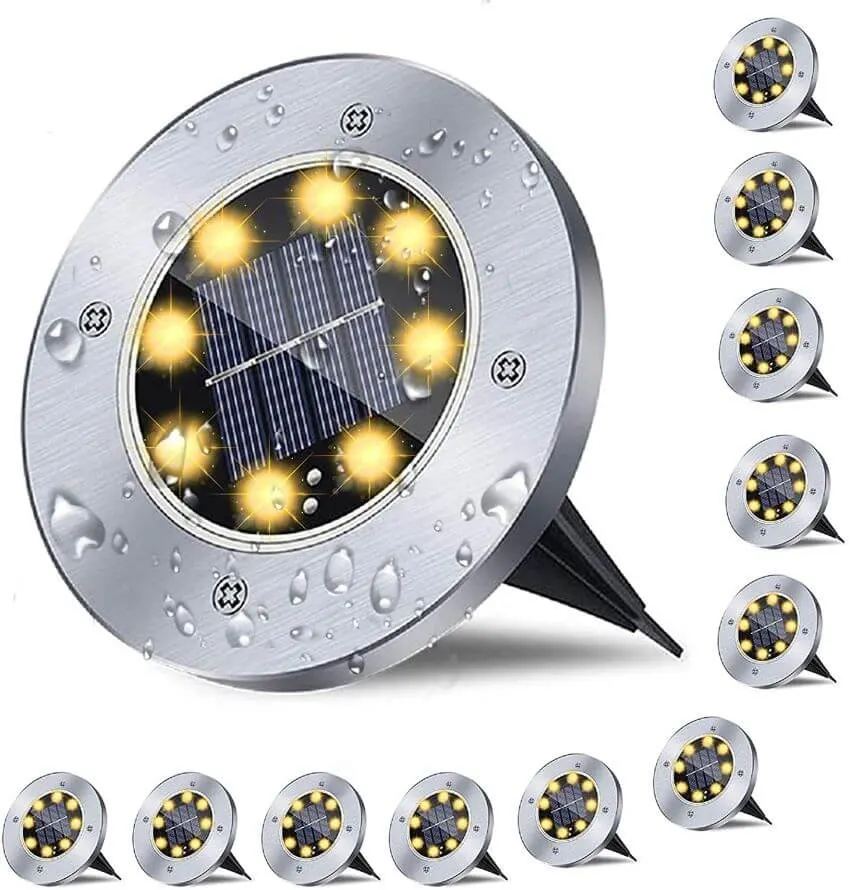 Rayolon makes one of the best waterproof solar garden lights that retails for $36.99.
If you need simple, ambient light for your driveway then this might be the perfect choice. They are easy to install by yourself, and cheap to run. A full charge keeps these little lights going for more than 12 hours.
These can be set to an automatic timer, but can also move over to manual mode if you want to control your own light settings.
See Related: Important Pros and Cons of LED Lightings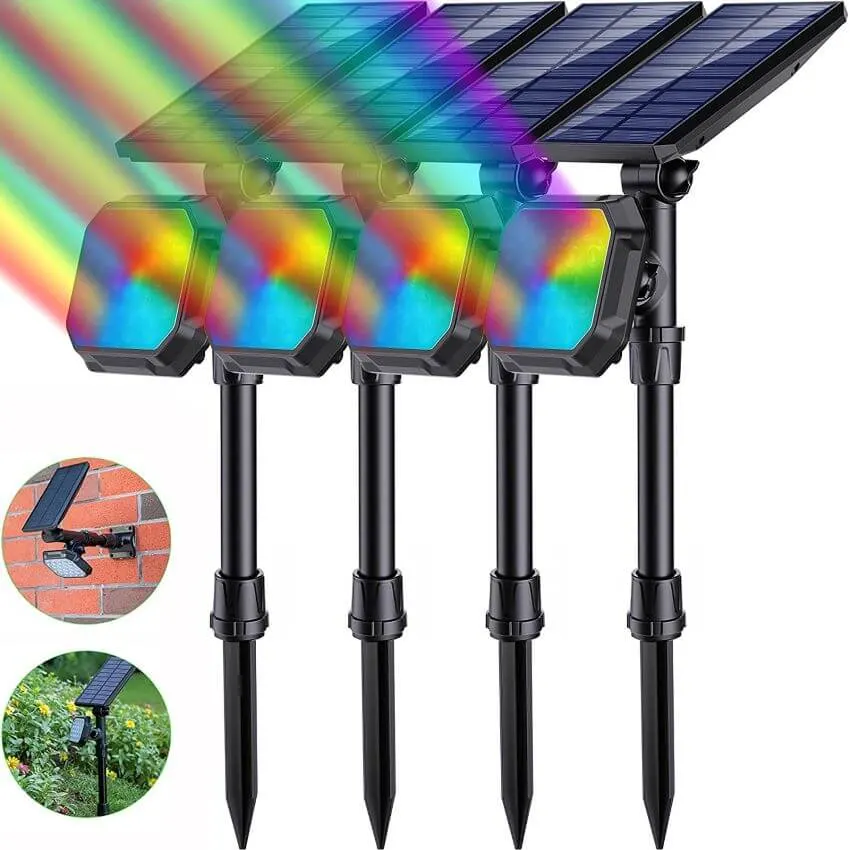 The IP55 Solar Pathway Lights are an easy, simple, and decorative option if you would like to light up your driveway or deck. They retail for $47.99 and might be more expensive than some other models, but their durability makes the price worth paying.
These are made for outdoor use, and they are completely durable and waterproof. If you don't mind paying a little more for quality, these JSOT solar lights are perfect.
See Related: Best Solar Lamp Post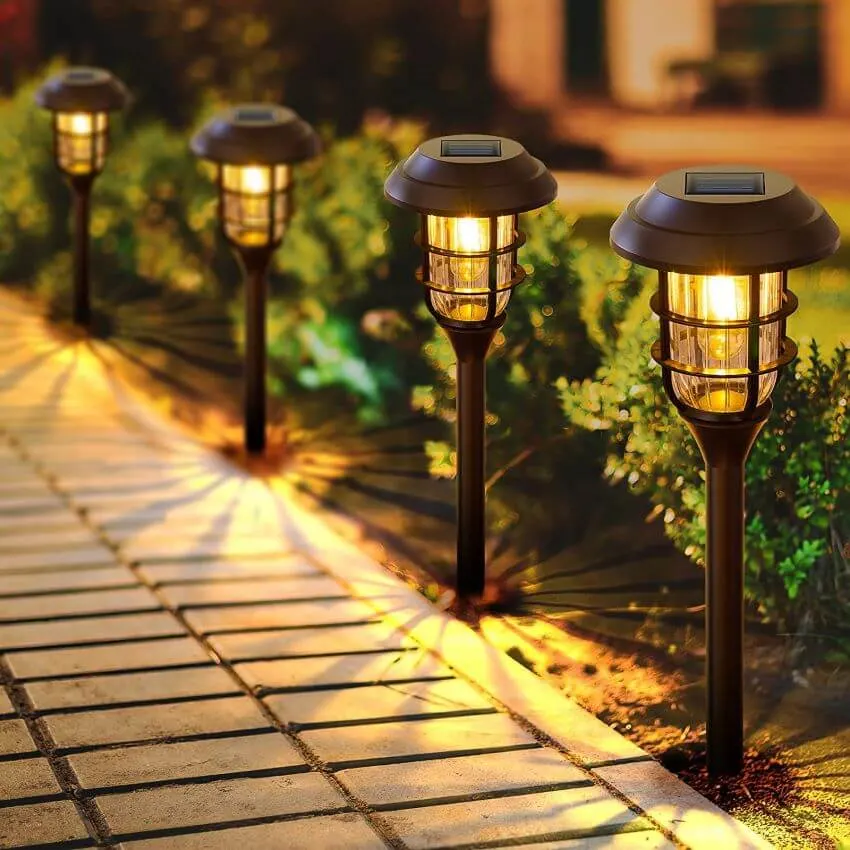 These simple solar lights are sold in packs of 8 for $43.97. They're made to be waterproof and they are super easy to install. Just place them where you need them – and ideally, where they would get the most sun.
It's one of the best solar lights for affordability, but it also has one more special feature: these lights are color-changing too!
They can be placed on automatic timers or can be set to manual. A full charge will last these great solar lights for up to 12 hours, but occasionally less due to the color-changing factor.
See Related: Best Solar Tiki Torches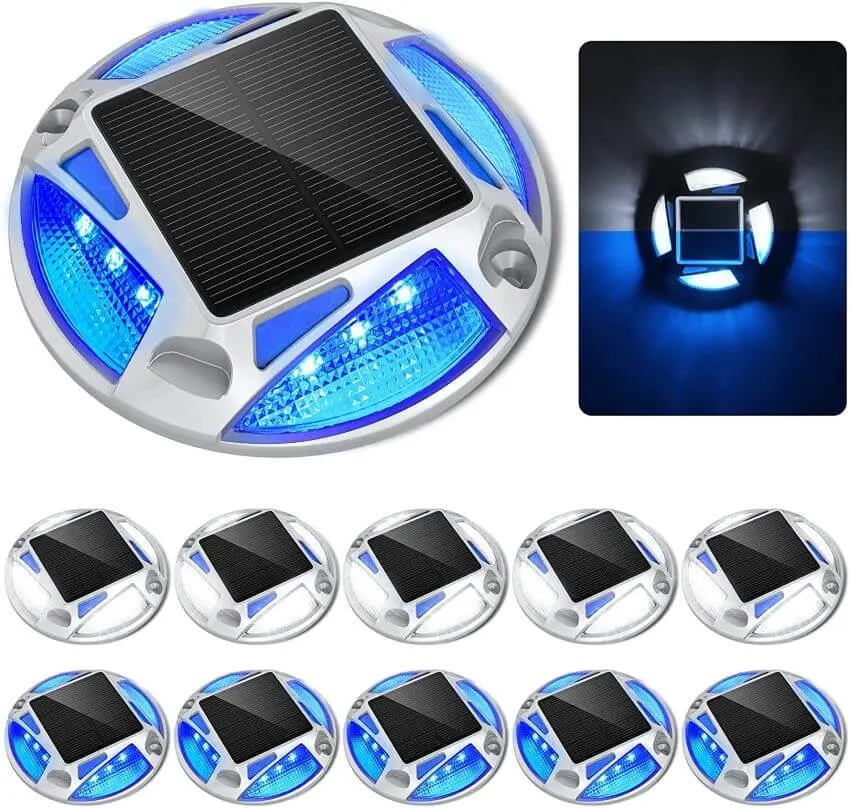 These simple Solar Driveway Lights are one of the best you'll find if you need a durable and energy-efficient form of light outside. While advertised as for decks, these will install fine on the average driveway. They retail for $59.99 – and they are made to be rugged and long-lasting.
Just park these driveway lights where you would like them, secure them, and switch them on. They're that easy to use.
See Related: Best Solar Power Banks to Buy Today
Solar Driveway Lights FAQ
Solar driveway lights are one of the best additions to an eco-friendly house or apartment. They save on energy costs, but they are also better for the environment than traditional forms of light you might already have. New to solar driveway lights? Take a look at these quick solar driveway lights that will tell you everything you want to know.
What are solar driveway lights?
Solar driveway lights are a type of lighting that use LEDs or other energy-efficient bulbs to operate. They work just like regular driveway lights but don't use as much energy while they are switched on.
Solar driveway lights get most of their energy from the sun. It means that solar driveway lights can run for free, forever.
Solar driveway lights are becoming the standard choice for new homes and apartments. They are more efficient, cheaper, and have less of an environmental impact. Solar driveway lights also create less light pollution. Solar lights are the better option, regardless of your type of driveway.
How do solar driveway lights work?
Solar driveway lights harness the power of the sun to keep the lights on. During the day, solar panels catch as much sun as they can – and when the light dims or the user needs the lights on, this energy is put to good use.
Most driveway lights are automatic, but can also be turned on or off manually. Some types of solar driveway lights can also be set to a timer. There are two main types of driveway lights: one reminds of a street lamp, while another can be sunken into the driveway instead.
Most solar driveway lights are plug-and-play designs. There isn't all that much you have to do, except take it out of the box and switch it on.
Why are solar driveway lights better?
Solar driveway lights are better because they are more energy efficient. They are also a more popular choice for anyone who is more conscious about the environment (and the environmental footprint they might leave behind).
Traditional lighting can interfere with the natural ecology of your garden. All sorts of critters can get confused by harsh, unnatural light – but solar lights are more responsible. Solar driveway lights are not so harsh that they can harm the nature around your house. The use of solar driveway lights can save time, save money and save the environment.
Can solar driveway lights run on power?
Solar driveway lights are called solar because they use energy from the sun to keep the lights going. But some types of solar lights can also be switched over to battery use: some days there might not be enough sun to power the lights.
While most solar lights can't "plug in" so to speak, they can run on batteries for days when the sun is behind a cloud and you still need your lights on.
Are solar driveway lights hard to install?
Not at all! Solar driveway lights are so easy to install that anyone can do it. You should have no problems installing your solar lights for the first time even if you have never been great at DIY.
Solar driveway lights are meant to be a plug-and-play design that can just be mounted and turned on. That's it.
What are the benefits of solar driveway lights?
The use of solar driveway lights is standard for new homes and preferred for houses that might still have old, expensive bulbs. But what are the actual benefits of solar driveway lights? Why spend money to buy them in the first place? Here's why it's a good idea:
– Solar driveway lights are cheaper to run than incandescent forms of light which pull energy straight from the grid. Driveway lights can run for free, forever, as long as there is access to enough sunlight.
– Solar driveway lights are eco-friendly. Their use can reduce your overall carbon footprint as a business or household.
– Solar driveway lights are reliable and provide bright though responsible illumination in one of the most important parts of your space.
– Solar driveway lights have been designed to produce lighting that does not interfere with nature. Moths and other night-time critters won't be disturbed or confused by the light spectrum your driveway lights give off.
– Solar driveway lights have been designed better than older traditional forms of light. This means that they will need replacement less often! It's one more way solar driveway lights can save you money.
Sure, it might cost money to buy solar lights, but they will save you a lot more in energy consumption costs!
What are the best solar driveway lights?
The best solar driveway lights for your needs will depend on what you are looking for. Each brand is different and some models have special features that others do not. We have collected some of the best solar driveway lights for more energy-efficient light.
To find the best solar driveway lights for you, consider your amount of space, budget, and lighting needs first. Then, take a look at our list of the best ones.
Related Resources