Are there any lucrative wildlife conservation jobs out there that anyone can pursue? If you want to contribute to wildlife conservation efforts, here are some jobs you can check out.
What comes to your mind when you think of animal conservation jobs? Some people assume that these jobs just involve spending time feeding elephants or tracking down poachers and smugglers of animal parts.
And while this may be true, jobs in wildlife conservation are diverse and widely varied ranging from volunteer to high-level positions.
And because the wildlife conservation industry is growing by the day, there are hundreds of additional careers that are created each day.
Across the US and around, wildlife conservation workers are in high demand.
How to Find Jobs in Conservation
If you are interested in pursuing a career in conserving our natural resources, there are several ways to find careers in this field.
One way to find job postings is to visit the websites of organizations that work in conservation. Many of these organizations have job postings on their websites, and some also have databases of job seekers that you can access.
There are also many general job websites that have listings for a variety of jobs and careers. Some of these websites include:
FlexJobs: FlexJobs is a website that specializes in job listings that offer flexible work arrangements.
ZipRecruiter: ZipRecruiter is a global job search engine that has job listings for many different industries and fields.
Monster: Monster is a big, multinational job board that caters to a wide range of industries and professions.
Jobscan: Jobscan is a website that allows you to search for employment based on several criteria, including location and industry.
Another way to find jobs in animal conservation is to search online job listing websites. There are many websites that specialize in listing jobs in specific industries or fields, and you can find websites that list jobs in conservation and wildlife management by doing a simple web search.
The Conservation Job Board: This website is a job listing service for those looking for work in the fields of conservation and environmentalism.
Green Jobs Network: This website specializes in jobs that are related to the environment, renewable energy, and sustainability.
EcoEmploy: This website is a job listing service for those looking for work in the fields of ecology, environmentalism, and conservation.
In addition, you can contact companies that work in conservation and ask if they are hiring. Many companies are always looking for talented and qualified individuals to join their team, so it never hurts to ask!
If you are interested in pursuing conservation careers, it is important to remember that experience and education are essential. Many jobs in this field require a college degree, and many also require prior work experience.
So if you are interested in pursuing a career in conservation, start by getting an education in the field and gaining experience through volunteer work or internships.
Finally, you can also network with people who work in conservation. By talking to people who work in this field, you may learn about job openings that are not advertised online or through organizations.
Types of Jobs in Wildlife Conservation
There are many different types of jobs in animal conservation that you can pursue. Here are some of the most common careers in this field:
Zookeeper
Park Ranger
Wildlife Biologist
Environmental Scientist
Conservationist
Research Assistant
Educator/Outreach Coordinator
The list of careers in animal conservation is endless, and new ones are created all the time. An example is that a conservationist could be a variety of specialties such as marine conservation or ecological conservation. So if you are interested in working in this field, it is important to stay up-to-date on the latest job postings and opportunities by using FlexJobs.
Salary Ranges for Wildlife Professionals
There is no one answer to this question since salaries in conservation vary depending on the position and the organization. However, many careers in conservation offer competitive salaries and excellent benefits.
Some of the highest paying opportunities in animal conservation include positions such as Zoo Director or Chief Executive Officer of a conservation organization. However, there are also many lower-paying opportunities in this field, such as research assistants or educators.
The most important thing is to find a job in animal conservation that you are passionate about and that offers a competitive salary and benefits.
Top Wildlife & Animal Conservation Jobs
In case you are wondering how to get a job in conservation and what you can do, below is a list of conservation jobs for you to look at.
This guide also outlines some of the wildlife conservation job requirements and the key duties of each job.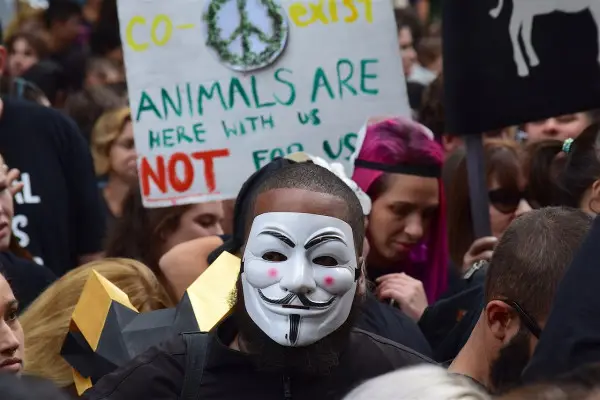 1. Wildlife Manager
Wildlife management is one of the conservation jobs that are more focused on the practical aspect of conservation. In other words, it involves getting your hands dirty. So if you are an outdoorsy person who likes being hands-on, then this could be the job for you.
Your day-to-day duties mostly include the management of wildlife sites for the benefit of both the wildlife and the public. This includes habitat management where you will be involved in monitoring and taking care of the spaces occupied by animals and ensuring that they are conducive for wildlife.
As a wildlife manager, you will also be in charge of visitor access. Your work will involve ensuring the health and safety of visitors to wildlife sites. You are also supposed to ensure that visitors are well-received and enjoy a good customer experience.
Some typical job titles for people working as wildlife managers include warden, ranger, estate worker, and reserves officer.
2. Wildlife Biologist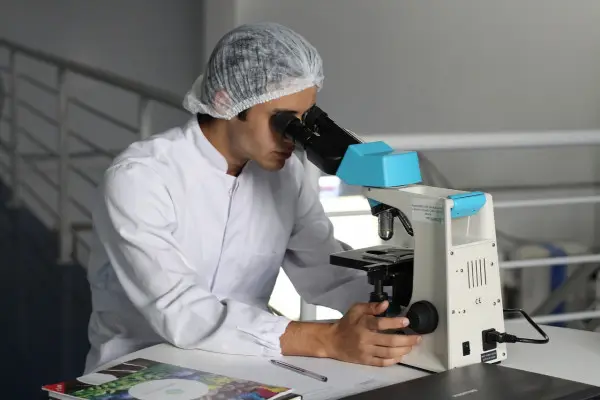 Wildlife biologists focus on the study of animals – specifically wildlife. They use scientific principles to study wildlife behavior and their habitats to add to the existing body of extensive knowledge. The information they collect is critical in the management and conservation of wildlife.
The daily duties of a wildlife biologist include gathering and analyzing information on wildlife such as their behavior, population, distribution, nutrition, ecology, and natural resources. This information is then interpreted to come up with ways of solving problems facing wildlife.
Since the field of wildlife biology is broad, it is advisable to narrow your focus to a specific job. The choices range from entomology and herpetology to primatology and many other specialties.
Because of human population growth and climate change, there are enormous challenges facing wildlife today.
As a result, there is a huge demand for wildlife biologists across the US. They are also well-enumerated. California, for instance, has a relatively high median pay for wildlife biologists. It's also one of the states with the most conservation jobs.
3. Conservation Law Enforcement Officer
These are conservation jobs that entail enforcing laws that help in the management and protection of wildlife. Many challenges threaten wildlife today and there are laws that have been enacted at both state and federal levels to ensure that wildlife is protected.
As an enforcement officer, you will be required to ensure that wildlife and people can coexist peacefully and sustainably.
Other things that fall on your plate include conducting surveys of wildlife populations to determine their population and health. You are also expected to participate in search and rescue operations; respond to complaints involving wildlife, and also sensitize the public on issues to do with wildlife.
To thrive in this career, you need to be physically fit because it involves spending a lot of time outdoors and in close contact with animals and people. Please note that many states and even the federal government have mandatory training programs for conservation officers.
4. Wildlife Technician
Wildlife technicians work hand in hand with marine biologists, although often they are under the supervision of the latter. Their work often involves going to the field to collect data for research projects on wildlife.
Then, deploying the data management process so other research professionals can use the data to educate and deploy proper natural resource management campaigns.
A lot of time is spent outdoors doing things like observing wildlife, collecting samples, tracking animals, and taking down the required information. As a subordinate to a marine biologist, you may also be required to offer additional support to the marine biologist as the need arises.
The upside is that this career affords you a front-row opportunity to make a direct on animal welfare. You will also be making a tangible contribution to conservation efforts.
Just like with wildlife biology, you need to at least have an associate or bachelor's degree in STEM courses like biology to excel in this field.
There are no other barriers to entry and is, therefore, a good career for anyone looking for entry-level jobs in the field of conservation.
Find wildlife technician jobs remotely with FlexJobs.
See related: 10 Best Conservation Posters: Earth, Water & Energy
5. Wildlife Forensics Scientist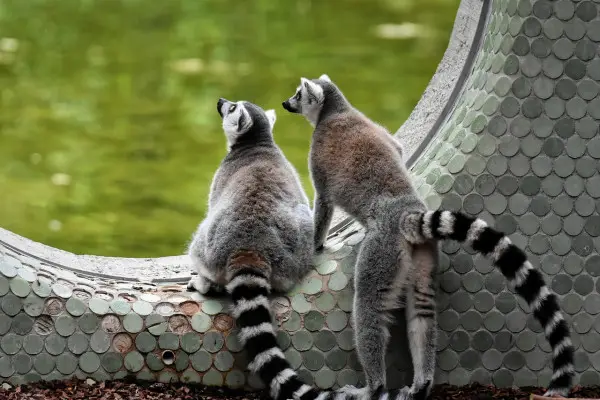 The world of wildlife management is not devoid of crime. One of the most unfortunate conservation issues is the involvement of humans engaging in criminal activities that involve wildlife. Some of these crimes include poaching, smuggling of animals and animal parts, and other illegal activities involving wildlife.
Therefore, someone is needed to investigate those crimes to ensure that the perpetrators are brought to book. This is where wild forensics specialists come in.
Their work is to conduct investigations, collect evidence, and package it in such a way that it can be used in criminal proceedings. For example, a wildlife forensics specialist may be called upon investigate whether an item is made using raw materials from a protected species.
Unlike other careers in wildlife conservation that involve working directly with animals, wildlife forensics specialists may not interact directly with wildlife. However, their work is still crucial to conservation efforts.
To get started in this field, a bachelor's degree in forensic or wildlife science may be required.
6. Communications and Public Relations Specialist
This is one of the fastest-growing careers in conservation because, for conservation projects and activities to succeed, proper communication needs to be done to attract and retain maximum support.
It is a broad career field that encompasses several conservation jobs such as communications officer, marketing specialist, wildlife journalist, social media management, and many others.
Although the duties vary depending on the area of specialization, the main role of communications and public relations specialists is to create awareness around conservation policy, climate change, public lands, and human resources. Another important role is to drive forward relationships with the general public and other partners such as donors.
Some skills that come in handy include the ability to communicate to both the internal and external audiences through different channels like press releases, news stories, newsletters, magazines, videos, podcasts, and brochures.
Other important skills include social media management and the organization and management of events and functions.
7. Wildlife Rehabilitator
The main duty of wildlife rehabilitators is to ensure that wild species are restored safely and responsibly to their natural environments. For example, after a wild animal is injured or orphaned, their work is to ensure that the animal is assisted to get back into the wild.
This is probably one of the best animal conservation jobs because it has an immediate positive impact on conservation efforts and nature.
Most wildlife rehabilitators work with licensed rehabilitation centers that are dedicated to the care of wildlife. Others ply their trade with government agencies, other non-profit organizations involved in the welfare of wildlife.
Because most organizations involved in wildlife rehabilitation are donor-funded, the degree of numeration varies. Those that attract a lot of funding can afford to pay competitive salaries, while others can only pay a modest salary or even nothing at all. This makes this career ideal for volunteers.
Although there are no specific educational requirements for wildlife rehabilitators, training in veterinary science or biology can provide you with the necessary hands-on skills.
8. Advocate or Lobbyists for Wildlife Conservation
Animals and wildlife, in general, need protection. But they cannot advocate for themselves. That is why there are many wildlife and environmental organizations that have made it their goal to focus solely on conservation action and advocacy, particularly for endangered species.
The work of wildlife advocates and lobbyists includes pushing for the enactment of new laws that reinforce proper wildlife management in their natural environment. They are also involved in the education of communities on the need to protect wildlife and natural resource management.
Advocacy work is varied and so the skillset or professional qualifications required are varied too. Many different professionals such as environmental lawyers, journalists, and accountants can fit in this space.
It is worth noting that while most of the conservation careers are done in labs or the great outdoors, advocates and lobbyists for wildlife can work from the comfort of their offices.
So if you are looking for a way to contribute meaningfully to the conservation of wildlife species without getting your hands dirty, you can choose a career in this field. The field is also open to volunteers.
9. Environmental Consultancy
If you have a degree in environmental science or a STEM-related course and are not looking for full-time employment, then you can choose to become an environmental consultant.
Many conservation organizations have do not have the expertise for such work but do not want or are not able to engage specialists on a full-time basis.
The areas of environmental consultancy are varied. They include habitat management, water quality monitoring, climate change, waste management, pollution, and many others.
Environmental consultants also offer support in species-specific work depending on their areas of expertise. This includes conducting species surveys and rolling out novel technologies in conservation work.
Environmental consultancy jobs are readily available and very straightforward to apply for. It is also one of the few areas with a conservation jobs salary estimate that has been reliable over the years.
See Related: List of Animals That Mate for Life
10. Conservation Photographer and Filmmaker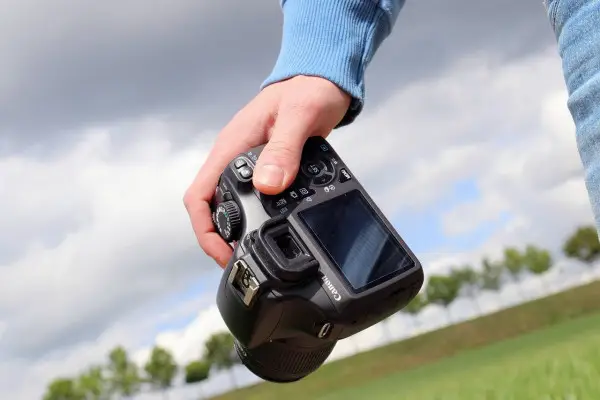 Do you like the idea of capturing nature in its raw beauty? Then consider becoming a conservation photographer or filmmaker. You can work with organizations as a resident photographer or on your own as a freelancer.
This is a career that is open to anyone with a camera and who has a passion for it. The access to relatively cheap, but professional quality photography equipment has made it popular among conservationists.
But passion alone is not enough. It is also necessary to get some formal photography training to perfect your skills and distinguish yourself from the pack.
However, this ease of entry means there are so many people engaging in conservation photography and filmmaking. Fortunately, wildlife photography is growing rapidly and the opportunities to do something meaningful are immense.
A good example is photographer Joel Sartore who produced the National Geographic book The Photo Ark. Apart from being a bestseller, his book has helped to create awareness on wildlife species that are threatened by extinction.
See Related: The African Wildlife Conservation Fund
11. Wildlife Veterinary
This is one of the best wildlife conservation jobs because it offers a perfect opportunity to work directly with animals. It is a career that plays a fundamental role in conservation because of its direct impact.
So if you are a qualified veterinary and are tired of taking care of household pets, remember that wild animals require specialized treatment too.
For example, can you picture yourself tending to an injured bird at a rehabilitation facility? It's pretty rewarding, right?
You may choose to work with animals in captivity such as in zoos or national parks. Alternatively, you can focus on free-ranging wildlife species.
It is a field that is teeming with opportunities and requires a lot of manpower. Most vets are typically contracted by federal, state, or large conservation organizations.
The wildlife management job requirements for this career include at least a bachelor's degree and a Doctor of Medical Veterinary (DMV) from a veterinary medical university.
See related: Whale Shark: Species Overview and Conservation Efforts
12. Conservation Fundraising Officer
Conservation work relies heavily on fundraising. That is why there are many organizations, both large and small, that engage the services of professional fundraisers to assist them in raising money for their causes.
This is a job that requires a lot of public engagement because members of the public are the main funders of conservation efforts.
One of the main duties of a fundraising officer is to plan and deliver campaigns that involve a lot of mass media activity. This involves working hand in hand with internal and external suppliers to ensure the campaign is well-implemented and the targets are met.
In addition to motivating and facilitating donors to maximize their contributions, you will also be required to acquire new donors, and maintain relationships with existing donors.
You can find conservation careers as a fundraising officer with any degree. However, a background in communications, management, or public relations will give you an edge.
See Related: Interesting Examples of Habitats
13. Field Guide
This is a dream career for those looking for a career that works with wildlife populations and includes frequent travel. A career as a field guide is an opportunity to marry your passion for travel with the desire to make a meaningful contribution to conservation.
As a field guide, you will be working with people to support conservation activities and experience the natural world. In other words, you provide assistance to the link wildlife and people.
Other duties include facilitating expeditions, ensuring the safety of both people and wildlife populations during expeditions, hosting tourists and other guests, and the maintenance of travel vehicles and other equipment.
To succeed in this career you need to be very self-driven because most of the time you will be working independently or with very minimal supervision.
There are many entry-level animal conservation jobs in this field and the pay is relatively good. So, if you love wildlife, and are passionate about exploration and adventure, then a career as a field guide could be ideal for you.
FAQ
How do you become a wildlife conservationist?
With some study and expertise, anyone may become a wildlife conservationist. Some states offer the title professional wildlife conservationist, which is an official certification. This requires formal qualifications including a bachelor's degree and specialized training or coursework completed on the job to act as one of the two principal investigators overseeing research.
There are relatively few jobs in wildlife conservation are available each year, and many people with the appropriate qualifications compete for these positions. Some of the most common job titles include biologist, environmental scientist, forester, park ranger, and research scientist.
How do I get a job in animal conservation?
If you love animals and want to help protect them, then a career in wildlife conservation is for you! There are a number of ways, from internships to biology degrees and volunteer work. Searching through an online job posting site or through your university's careers page or other reliable resources for finding conservation jobs include the Association of Zoos and Aquariums (AZA) website, the National Wildlife Federation, Conservation Job Board, and Society for Conservation Biology.
There are a number of different types of jobs in wildlife conservation that you can apply for. Positions such as biologists, field technicians, research assistants, indigenous leaders have been integral in the conservation of wildlife. Many people think that you need to be a scientist to work in this field, but that is not always the case. There are many jobs that do not require a specific degree, such as park ranger, land management specialist, and environmental educator.
What is the highest paying wildlife job?
Zoological Director is generally the highest paying. While rates of pay for zoological directors vary, it is typically well into the six figures. The median annual salary is $90,000.
What degree is best for animal conservation?
A degree in Environmental Science is best for animal conservation. This degree provides students with a broad understanding of the natural world and the environmental challenges facing it. It also covers topics such as ecology, conservation biology, and environmental policy, which are essential for understanding animal conservation.
Related Resources