What is the David Shepherd Wildlife Foundation?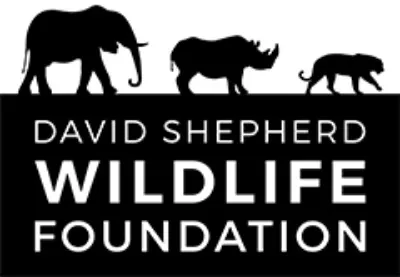 David Shepherd Wildlife Foundation is a UK-based charity that works to reduce the conflict between humans and wild animals, mainly in Africa. Established by the conservationist. British artist and wildlife artist David Shepherd.
He is also a TV celebrity presenter and successful businessman, the David Shepherd Wildlife Foundation aims to bring together wildlife conservationists, international development specialists, and entrepreneurs in order to tackle often violent human-wildlife conflicts with non-lethal solutions.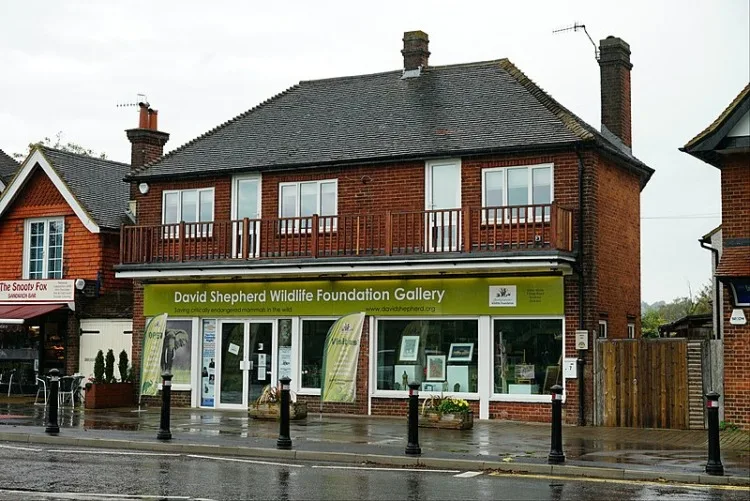 The foundation also has an active role within UK society in bringing general public understanding of wild animals. For example, they organize regular lectures at the David Attenborough building in London which are usually accompanied by David Ape videos that Iain Douglas Hamilton has filmed during his acclaimed 40 years working for Save The Elephant without killing one elephant.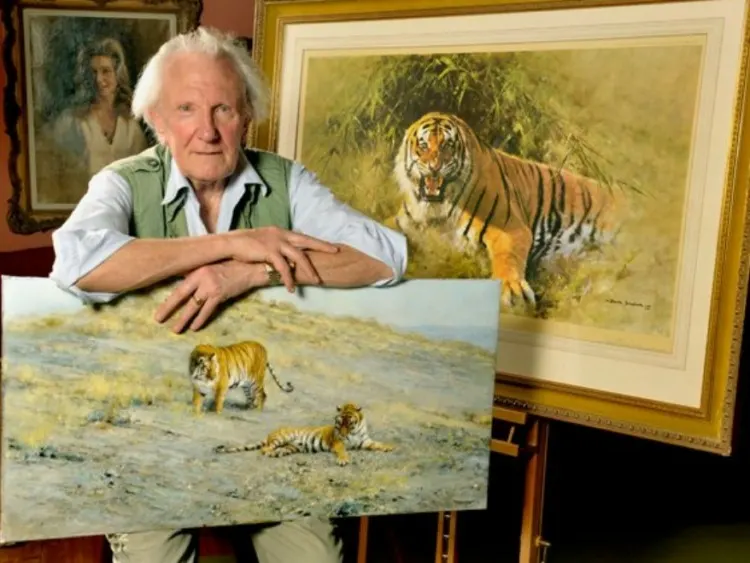 David Shepherd himself has spent most of his life working for David Sheldrick Wildlife Trust, but now he is retired and dedicates all of his time to David Shepherd Wildlife Foundation.
David Shepherd Wildlife Foundation is involved in many different projects, including elephant conflict resolution using Military Working Dogs (MWDs), gorilla tracking, chimpanzee conservation, and community development.
See Related: Fascinating Facts about Conservation
David Shepherd Wildlife Foundation's Mission
David Shepherd Wildlife Foundation is a conservation charity that works in the field of, and on behalf of wildlife and its habitat.
The David Shepherd Wildlife Foundation (DSWF) is committed to saving the lives of threatened wildlife by funding practical projects in their natural habitats; the organization provides support for both people and animals, through David Shepherd Community Fund. The organization fund various key projects such as protection programs for elephants in Tanzania, biodiversity surveys across India's Western Ghats mountain range, or an emergency response when local populations face drought or conflict such as elephant poaching.
It was David's dream to use his considerable talent in wildlife film-making and photography to raise awareness on wildlife conservation to save wildlife, protect endangered species, educate, and inspire people globally about the importance of protecting nature for future generations.
See Related: War and Effect on Wildlife
Projects
Funding and supporting local organizations to protect and rescue the endangered species listed above, including anti-poaching activities, stopping wildlife crime, and raising awareness programs in Africa and Asia about endangered wildlife conservation.
See Related: Environmental Organizations in Europe
Programs
Black Rhino Programme
Namibia
The David Shepherd Wildlife Foundation supports Save the Rhino Trust in Namibia. The funding goes to anti-poaching work, equipment, local education and awareness programs, workshops, and tourism. The foundation has also funded a unique rhino database.
South Africa
David Shepherd sold a painting in 1990, which enabled the foundation to buy a female black rhino, Shibula, from Lisbon Zoo and return her to the wild. She mated with a wild bull, and in September 1994, a calf was born. This was the beginning of a successful conservation program.
The David Shepherd Wildlife Foundation helped fund the expansion of the Mountain Zebra National Park. In 2000 the foundation supported the reintroduction of black rhinos into the newly expanded park, and a new breeding program was born. Shibula gave birth to her 7th calf in 2008.
The last couple of years have seen a massive increase in rhino poaching in South Africa. As a direct response to this, the foundation started funding an anti-poaching program in 2011. The program protects and monitors several populations of black rhino.
See Related: Best Conservation Posters
African Wild Dog Programme
Zimbabwe
The David Shepherd Wildlife Foundation supports the work of Painted Dog Conservation in Zimbabwe. The founding goes toward anti-poaching activities such as removing snares, which are given to local artists to create wire sculptures from the snares. This not only saves the wild dogs but also helps provide an income for families and communities.
A part of the funding is used to raise awareness in the communities and education programs that encourage tolerance towards the wild dogs from farmers and local communities.
The funding also goes towards fieldwork to monitor and track packs, relocate problem dogs, and rehabilitate orphan pups.
See Related: Best Books on Endangered Species
Is David Shepherd Wildlife Foundation Legit?
Yes, David Shepherd Wildlife Foundation is a charitable organization that operates David Shepherd's 100-acre wildlife and rehabilitation center. David's love of the wilderness and all living things heralded from his early days as a child were he would explore with his dad in Surrey, England.
David's love for animals was too strong. David went on to build what has now become David Shepherd Wildlife Foundation, one of the world's most successful big cat sanctuaries.
Today David Shepherd Wildlife Foundation is home to more than 80 big cats including lions, tigers, cheetah, leopards, and cougars all of whom have been orphaned, abandoned, or abused. David Shepherd Wildlife Foundation is the only place in the world where these big cats are free to roam on natural habitat without having their movement restricted by heavy steel bars.
Here David Shepherd Wildlife Foundation offers the public an opportunity to see these wild animals up close and personal.
See Related: List of Animals That Mate for Life
How to help
Do you want to support the work of the David Shepherd Wildlife Foundation to protect and reintroduce endangered animals to the wild, then click on the donate button and go to their website.
FAQs
What are 3 reasons rhinos are endangered?
Rhinos are endangered due to habitat loss, poaching, and civil unrest. Habitat loss occurs when rhino habitats are destroyed or altered due to human activities such as logging, agriculture, and urbanization.
Poaching is another major threat to rhinos, as their horns are highly valued in traditional Asian medicine and as a status symbol. Finally, civil unrest and armed conflicts can lead to increased poaching and destruction of rhino habitats.
What is killing black rhinos?
Black rhinos are being killed by poachers for their horns. Rhino horns are highly valued in traditional Chinese medicine and are also used as a status symbol. The illegal trade of rhino horns has led to a significant decline in the black rhino population, with some estimates suggesting that their numbers have decreased by over 90% in the past few decades.
How many black rhino are left in the world?
The black rhinoceros is a critically endangered species of rhinoceros native to eastern and southern Africa. As of 2021, it is estimated that there are only around 5,500 black rhinos left in the world. This population has been significantly reduced due to poaching for their horns, habitat loss, and other human activities.
Can black rhinos be saved?
Black rhinos can be saved from extinction with proper conservation efforts. Despite being critically endangered due to habitat loss and poaching, conservation programs have successfully increased their population in recent years. However, continued efforts are necessary to ensure the survival of the species and prevent them from becoming extinct.
Related Resources