The environmental organizations in Canada are putting forth their best efforts to fight the environmental problems of its state and the planet. These groups thrive on discovering answers to these concerns as quickly as possible.
There are a plethora of organizations in Canada that have been founded to improve and take care of the environment. It can be through increasing awareness throughout communities and educating locals on the most effective strategies to rescue our planet.
You might be wondering who are these environmental organizations and what they are up to. You might ask what precisely is their objective, and what specifically they do to reach it, Read this list of 7 environmental organizations listed below.
Environmental Organizations in Canada
1. Nature Conservancy of Canada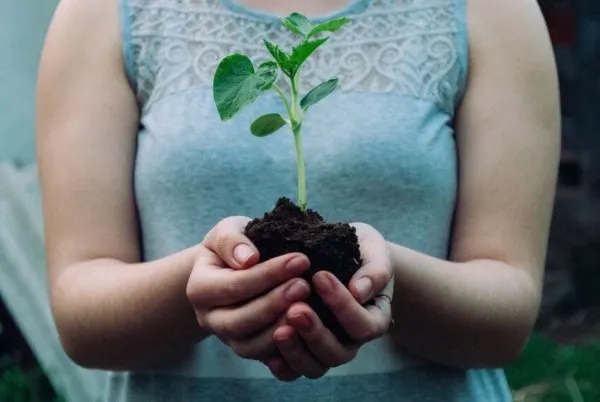 In Canada, the Nature Conservancy of Canada often referred to as the NCC, is a private, non-profit organization dedicated to environmental conservation and preservation. The city of Toronto, Canada, was the site of the organization's founding.
The organization's work and efforts are geared at protecting Canada's most significant natural areas, including the Great Bear Rainforest.
The Natural Resources Defense Council (NRDC) works in partnership with individuals, businesses, states, and other organizations to protect and conserve the country's natural wonders and wildlife habitats, among other things.
Natural lands, lakes, and wildlife are all preserved under the umbrella of the conservancy, which is reflected in the name of the organization.
In addition to British Columbia, Quebec, Prince Edward Island, and Nova Scotia, the organization's activities can be found in additional states and provinces.
The Nature Conservancy has assembled a team of conservation scientific professionals to assist with researching and developing strategies for conserving and executing protection plans in Canada's natural areas.
See Related: Best Conservation Posters
2. Environmental Defence
Environmental Defence, a Canadian environmental organization, strives to safeguard and make clean water, a safe climate, and healthy communities available to everyone.
Climate change, endangered species, and natural resource protection are some of the topics covered by the organization's numerous environmental projects and programs and research.
It has been more than 30 years since the Environmental Defence was founded in 1984. it has worked on environmental concerns to provide a green and healthy environment for the people who live there.
The group has also helped establish livable communities by reducing community exposure to harmful chemicals by removing toxic chemicals from items that are used daily, as well as by promoting a clean economy and putting a stop to plastic pollution.
This amazing environmental group was tasked with conserving Canada's freshwater and protecting Ontario's environment, both of which fell under its purview.
As a result of developing innovative solutions, the organization was able to address the environmental issues facing Canada and its communities. The solutions that the organization develops are put into practice and taught to the surrounding community.
See Related: Celebrity Environmentalist You Should Know
3. Ecology Action Centre
Ecology Action Centre is a non-profit environmental group based in Toronto, Ontario. Since 1971, it has been taking action and raising awareness about environmental issues.
The organization has established a formal leading role to provide leadership on vital environmental issues ranging from protecting the natural environment to climate change to environmental justice.
Its goal is to spark change and inspire Canadians and the Nova Scotia community to live more sustainably while contributing to environmental conservation.
The organization is one of the most illustrious in Canada to demonstrate concern for the environment. Recycling, composting, and energy saving are among the organization's earliest environmental campaigns and projects. Today, the organization has grown in size and continues to develop programs to protect the environment from pollution.
The Ecology Action Centre's work is concentrated on the areas of marine, coastal, and water protection, the creation of green, clean, and healthy built environments, and the promotion of sustainable transportation and energy.
For about 50 years, the organization has maintained its commitment to maintaining and enhancing the community of Nova Scotia, which is a fantastic place to live. It is also to address critical environmental concerns by promoting innovation, ideas, and methods that help to protect the environment.
See Related: The Environmental Consequences of Fracking
4. Toronto Environmental Alliance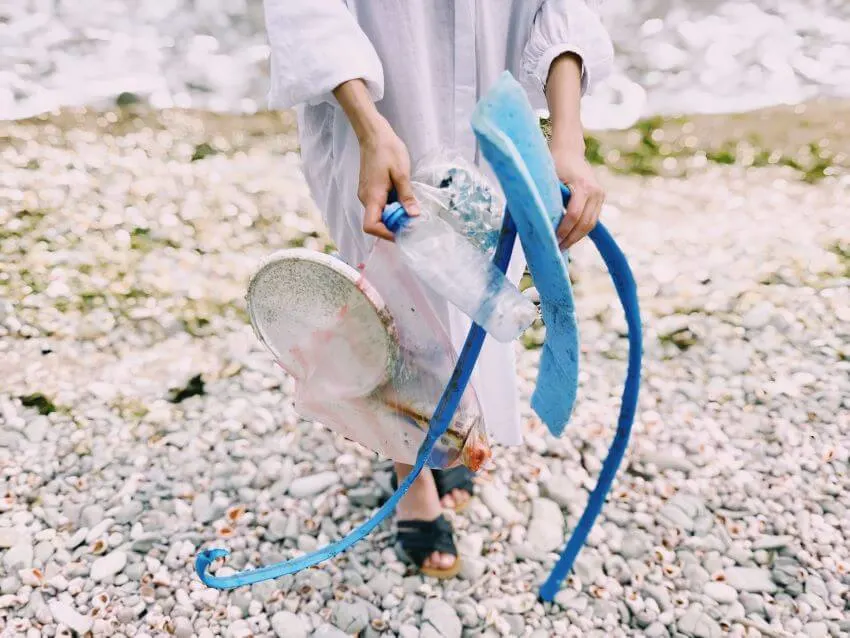 For more than three decades, the Toronto Environmental Alliance has worked to promote and raise environmental consciousness in Toronto. It is one of the environmental groups that have been created in Canada over the years. The organization has waged a grassroots effort in Toronto to find solutions to the city's urban environmental issues.
The Toronto Environmental Alliance advocates for environmental ideals on behalf of all Torontonians to create a green, healthy, and fair city. It is among the environmental organizations in Canada.
Achieving a greener, cleaner, and healthier Toronto was made possible by collaboration with a diverse collection of individuals, businesses, community groups, and workers who were all committed to encouraging their fellow citizens to participate in the fight against environmental concerns.
To take action, the group develops several environmental projects, such as the Zero Waste High-Rise Project, and organizes activities in which the community can take part, among other things. In addition to climate change and toxics, the Toronto Environmental Alliance also tackled trash reduction and waste minimization as issues.
See Related: War and the Effect on Wildlife
5. Greenpeace Canada
Greenpeace Canada is among the inspiring independent environmental organizations in Canada. The organization work to raise environmental awareness and create resolutions to address these problems.
In addressing and creating a solution for environmental problems, the organization uses wise, creative ideas and solutions to present and address the global environmental problems.
The organization is established to create a clean, green, and healthy future. Greenpeace's purpose is to ensure the capacity of the environment to sustain life and provide a healthy home for all of the diversity living on it. The environmental organization believed that a billion acts of courage could spark a brighter tomorrow.
This is why Greenpeace Canada works hard to encourage communities to participate in the green revolution and live sustainably.
Greenpeace Canada is a branch of the organization Greenpeace and has other international counterparts such as Africa, Belgium, France, and Germany.
These branches work with the same goal, to achieve a clean and healthy environment for everyone to enjoy and live in. And in Canada, these goals were taken; the organization worked hard to achieved this goal for the betterment of the state.
See Related: Environmental Organization in Europe
6. ECO Canada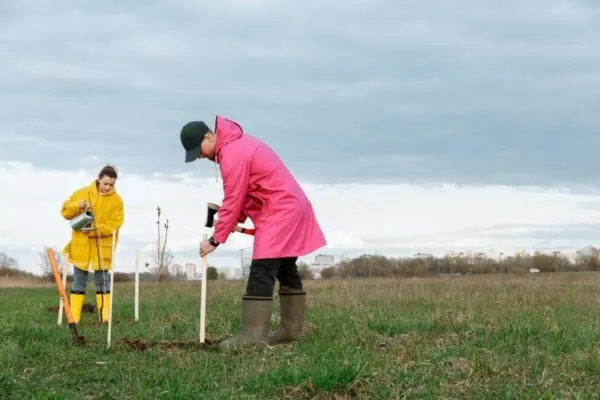 ECO Canada is an environmental organization that provides environmental jobs and opens opportunities for those who seek an environmental-related career.
Since 1992 the organization has been giving training and certification as an online resource for environmental jobs. The organization is also a part of the group and sectors in Canada that work and address the human resource and environmental problems that the economy of Canada faces.
Building a better future and green workforce is the mission of ECO Canada. It offers training for those who are into sustainability and adheres to environmental values.
The job the organization creates and offers is for the future of a cleaner and healthier environment in Canada. Aside from training and job opportunities, the organization also offers funding and wage for environmental professionals.
The organization aims to drive professionals to participate in protecting and conserving the environment.
It is to open one's environmental responsibility and drive best environmental practices to ensure a sustainable environment and economy for Canadians worldwide. ECO Canada offers all the opportunities for professionals to provide protection for the planet, give a quality life, and offer communities a clean environment.
See Related: Best Wildlife Conservation Jobs
7. Ecojustice Canada – Vancouver office
Ecojustice Canada – Vancouver office is a great and among the leading environmental organizations in Canada. It was established to build a safer and healthier place for the communities in Vancouver, Canada, to live. The organization work and go to court to have a legal fight to protect the natural resources.
Ecojustice Canada values providing a life where everyone can enjoy clean air to breathe in, clean water to drink, and a safe climate for humans and animals.
The organization can run and continue to raise environmental awareness and innovating answers to the environmental challenges with the help of locals, volunteers, donations, and continuous support.
Since 1990 the organization has been working to give advocacies, awareness, and fight for the environmental rights of Canadians. Actions that the organization takes include:
Porvide more advocacies;
Teach locals and communities about the dire situation of the environment;
Creating more innovative solutions; and
Providing suggestions for a more strict and effective environmental law in Canada.
The organization also raises awareness to teach communities and drive Canadian governments to take action and see how environmental problems such as climate change, pollution, and imbalance of biodiversity need urgent action.
Related Resources