Conservation is an important issue, but knowing where you should start can be hard.
There are so many conservation volunteer opportunities that it's difficult to find the right one for you. You want to ensure your time and money go towards a cause that matters.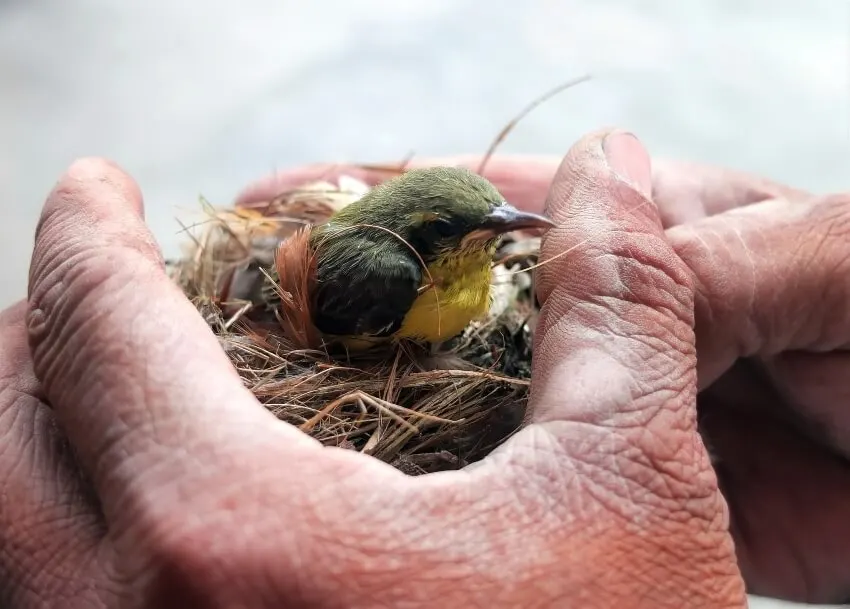 We've compiled a list of the best conservation volunteer opportunities available today! Whether you're looking for wildlife conservation volunteer opportunities or other types of volunteering abroad, we have something for everyone on this list. Check it out below!
What is conservation?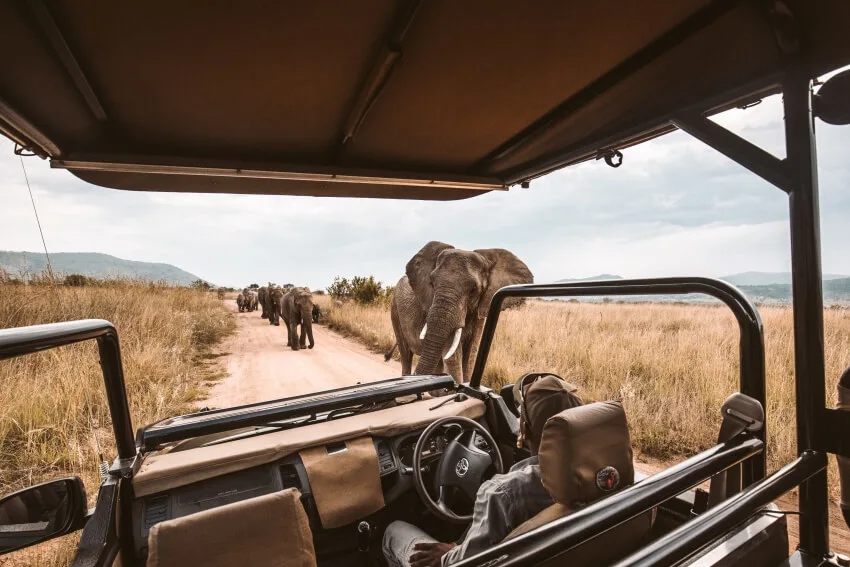 Conservation is preserving nature by protecting wildlife, the environment, and plant life. It's different from environmentalism because conservation focuses on creating sustainable populations, which are populations that have high levels of genetic diversity.
There are many ways to participate in conservation, from donating money or volunteering to help communities as a humanitarian abroad for two years. Conservation is not just about saving animals from facing extinction; it's about trying to protect nature as a whole.
See Related: Best Conservation Posters
What are the best conservation volunteer opportunities?
The best conservation volunteer opportunities are the ones that you have the most passion for but also the ones that need the most support. It's extremely fulfilling to be able to help planet earth but at the same time have fun doing it. Plus, you get to help out some great organizations along the way and get a chance to meet new people.
Here are some different volunteer opportunities in conservation if you are looking to trade time for a positive impact on our environment:
Wildlife Conservation Volunteer
Habitat for Humanity
Teaching Abroad
Volunteering with Animals
Cleaning Up the Environment
Conservation Internships & Training Programs
Marine Conservation Volunteer Programs (Ocean conservation volunteer opportunities listed below!)
See Related: Best Climate Change jobs
Conservation and Wildlife Conservation Volunteer Opportunities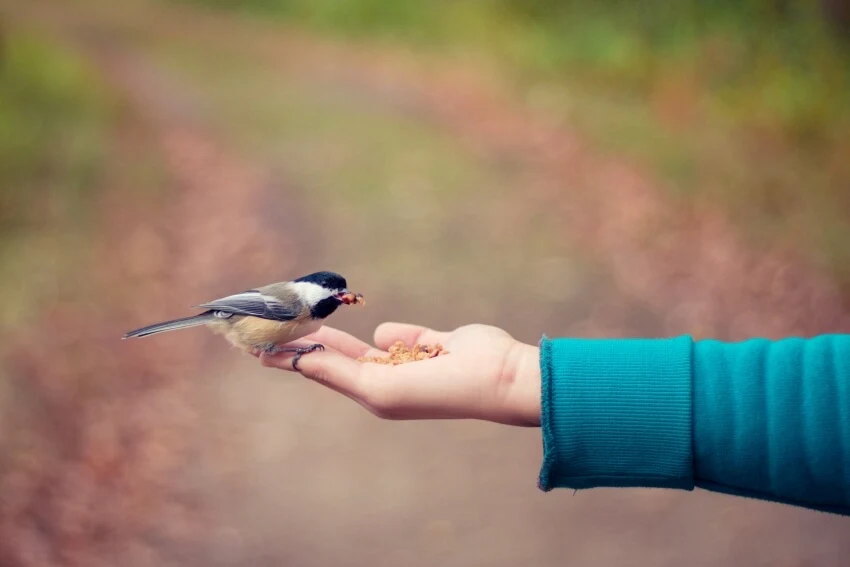 Volunteering with wildlife is one of the most popular types of conservation volunteer opportunities. There are many options for this type of volunteering, including working with elephants in Thailand and building homes in Africa.
You can work domestically or internationally, and there are countless different organizations you can work with to help protect animals!
Here are some examples:
Elephant Conservation in Thailand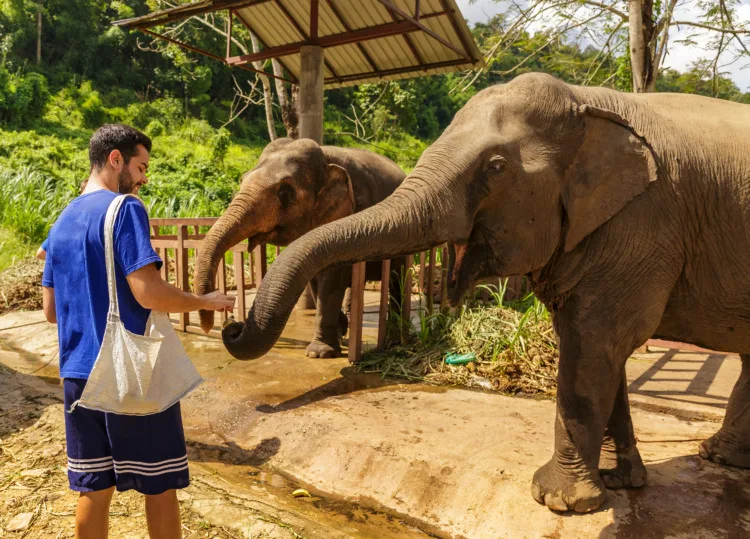 WWF: There are tons of projects that WWF offers where you can work with wildlife, like the one above. They even offer an elephant experience program to help volunteers bond with their new best friends. You can also volunteer for Panda Week, which helps raise awareness of endangered panda bears!
SeaWorld & Busch Gardens Conservation Fund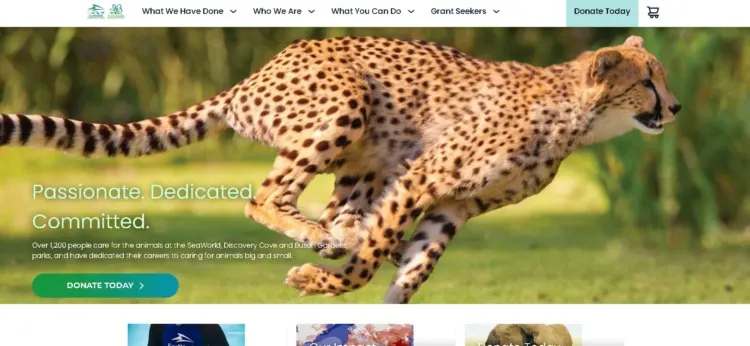 If you want to work with animals in the United States, this program might be a good option. You can volunteer at one of their parks and help educate visitors about wildlife conservation.
Habitat for Humanity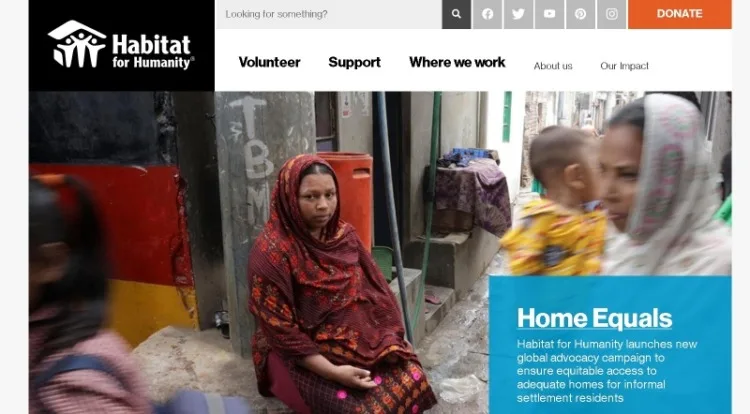 Habitat for Humanity is a non-profit organization that builds homes for people in need all over the world. They help people in your community, and Habitat for Humanity also offers conservation volunteer opportunities abroad!
They offer both short-term and long-term opportunities to improve our habitats, so there are lots of options available to you if you're looking for wildlife conservation volunteer opportunities.
Teaching Abroad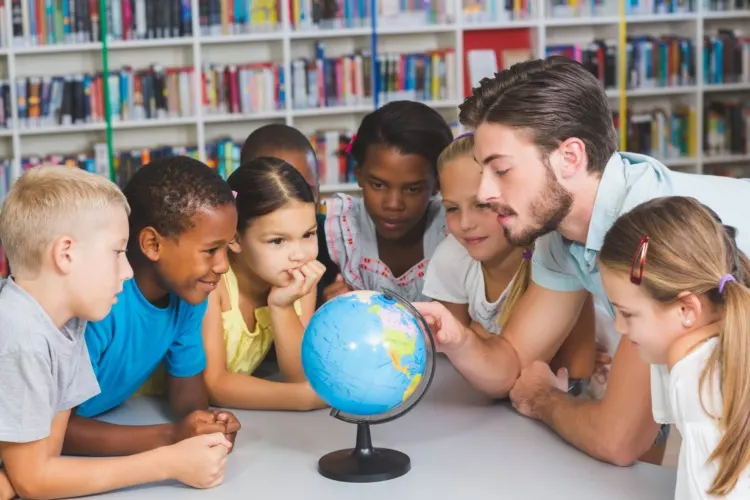 You can also spend your time teaching abroad. There are countless opportunities to teach English, whether you want to spend a few months in Ghana or work in Thailand for two years. You can also teach in China, South Korea, Costa Rica, Ecuador – the list goes on!
Volunteering with Animals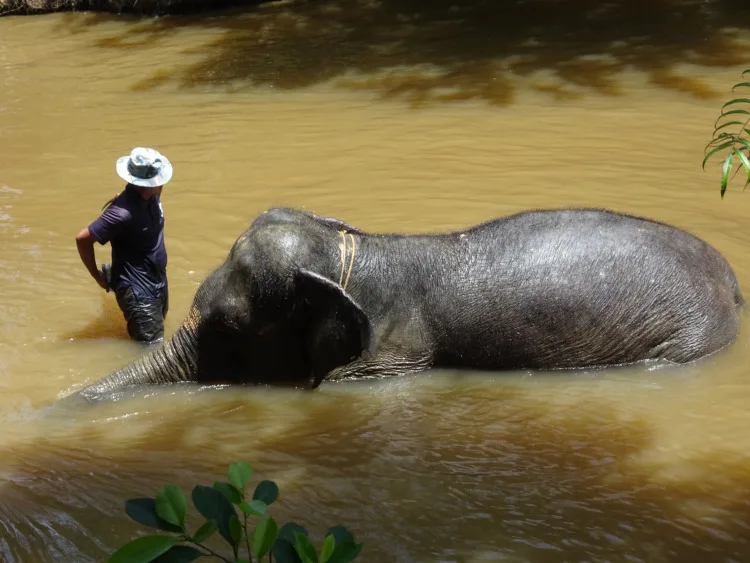 So many organizations volunteer with animals worldwide that it can be hard to choose. You can volunteer with elephants, orangutans, tigers, seals – the list goes on and on! These organizations also often offer conservation internships.
Cleaning Up the Environment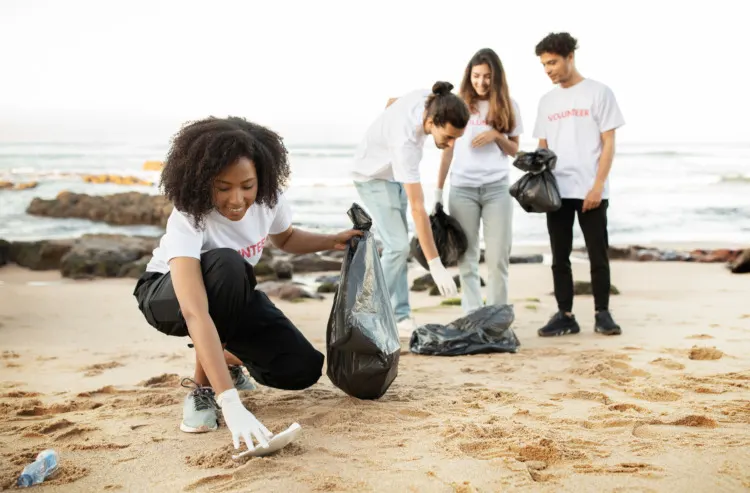 There are also many opportunities to get your hands dirty and help clean up our environment. You can help clean the beaches, work on building trails, or build trees! Whatever you're interested in doing to give back, some organizations would probably be happy to have your help.
Conservation Internships & Training Programs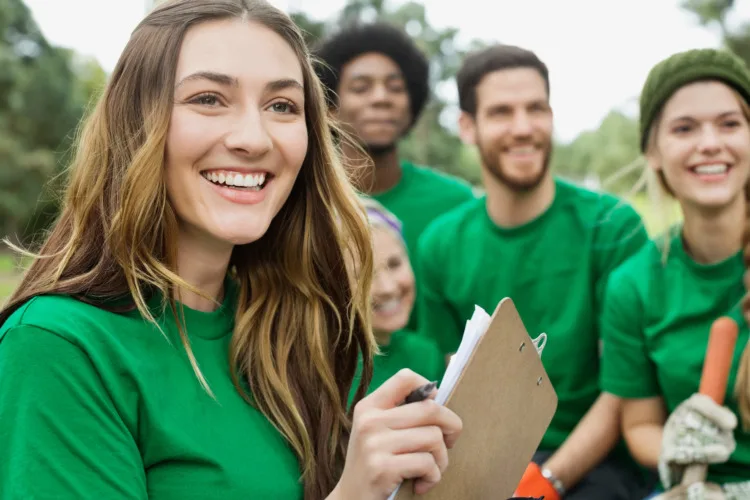 If you want to make a bigger impact with conservation, many people pursue conservation as a career through an internship or training program. You can volunteer as a veterinarian assistant, be trained as an environmental policy analyst, and more!
Marine Conservation Volunteer Programs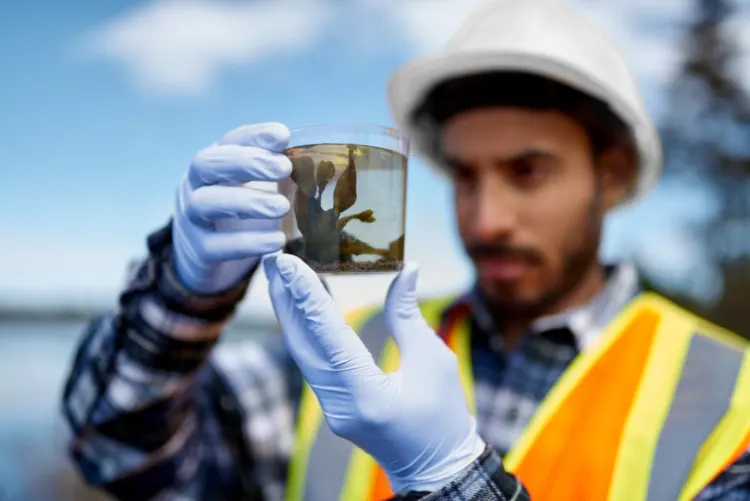 You can do so much to help the oceans that we can't fit it all into just one section! So here is our list of marine conservation volunteer programs!
World Wildlife Fund (WWF)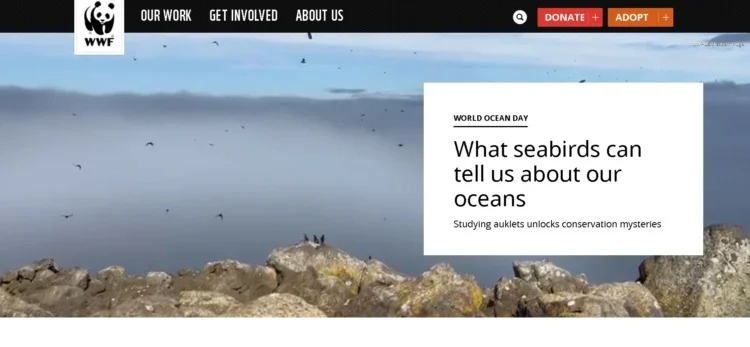 WWF is among the many marine conservation organizations that offer volunteer opportunities worldwide. You can help protect turtles or even help save sharks by participating in a shark conservation program! You can do so many great things to help protect our oceans.
Sea Shepherd Conservation Society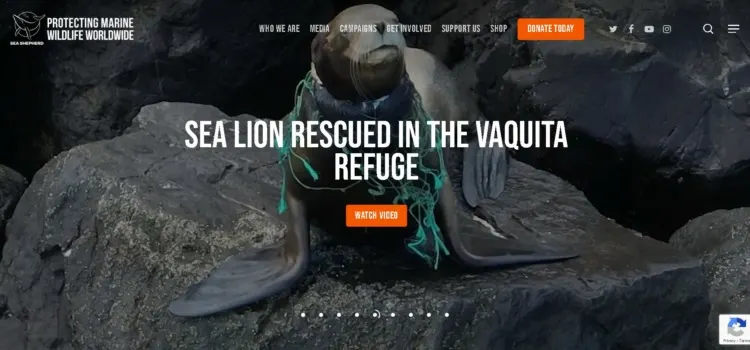 If you want to do direct action, this organization is for you. They do things like remove ghost nets to help protect our oceans!
Project AWARE Foundation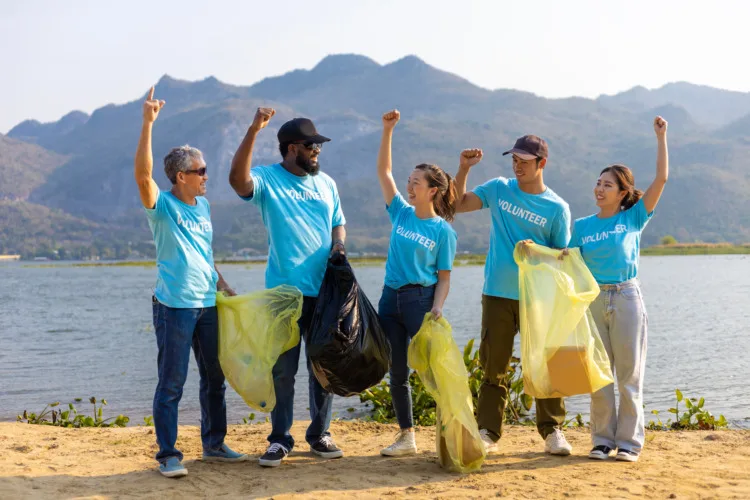 You can volunteer for this organization to help clean beaches or participate in the Ocean Conservancy's International Coastal Cleanup! There are many conservation opportunities available through Project Aware.
Marine Conservation Institute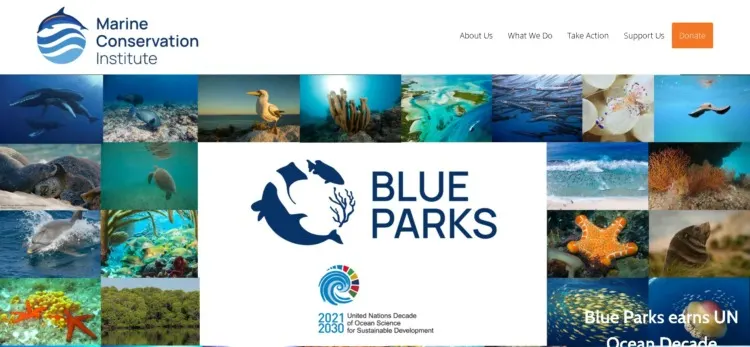 If you're interested in pursuing a career in marine conservation, you can volunteer with Marine Conservation Institute and receive training and experience.
Whale & Dolphin Conservation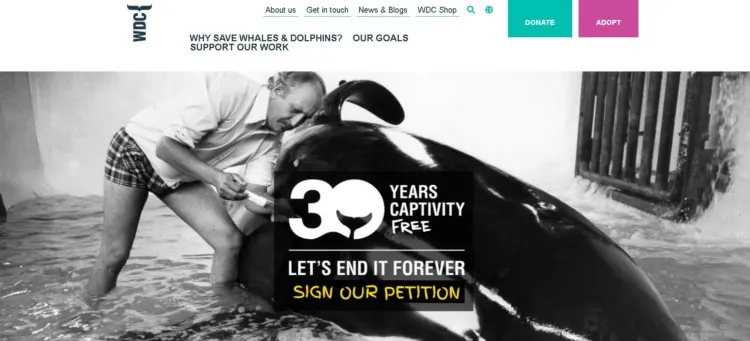 This is another option for those who want to help protect whales and dolphins. They offer research opportunities as well as conservation internships, among other things!
GreenPeace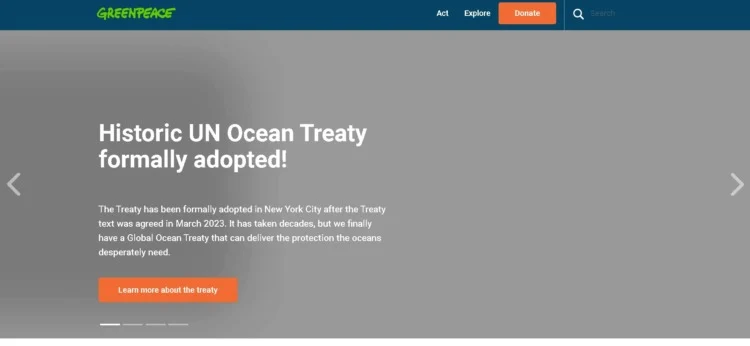 Greenpeace might be a good fit for you if you're interested in direct action. They focus on protecting the oceans!
Conservation Volunteer Abroad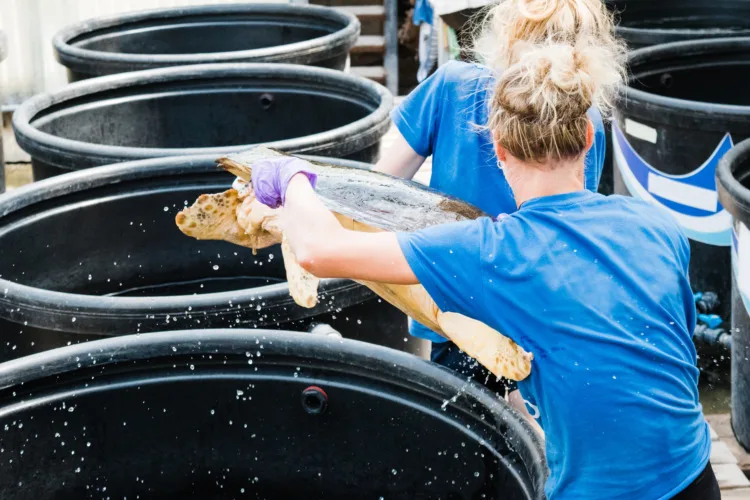 There are also countless conservation organizations and volunteer abroad opportunities where you can travel the world while doing good! It's a win-win situation because not only do you get to learn about cultures and places you might not otherwise ever get to experience, but you also get to help make a difference.
Habitat for Humanity offers conservation volunteer opportunities in the US and abroad!
Countries worldwide have conservation volunteer programs that can help you see new places while doing good.
If you want to teach English or pursue a career in conservation, both options are available through conservation volunteer abroad programs.
Conservation volunteer opportunities are available in many countries, with countless conservation organizations.
National Park Service is another good resource for conservation volunteer work at home!
See Related: What is The Hunter's Role in Wildlife Conservation
How to find the best conservation volunteer opportunity for you
It can be hard to find the best conservation volunteer opportunity for you. There are so many great things that you could do at home or around the world.
What are some things that would matter most to you?
Do you want to do something local, or would you rather travel the world and learn about different cultures?
Conservation volunteer opportunities are available for people from all walks of life. It's up to you, what matters the most is that the work being done by conservation volunteers is making a difference!
See Related: Best Outdoor Jobs
Types of Volunteering Jobs in Conservation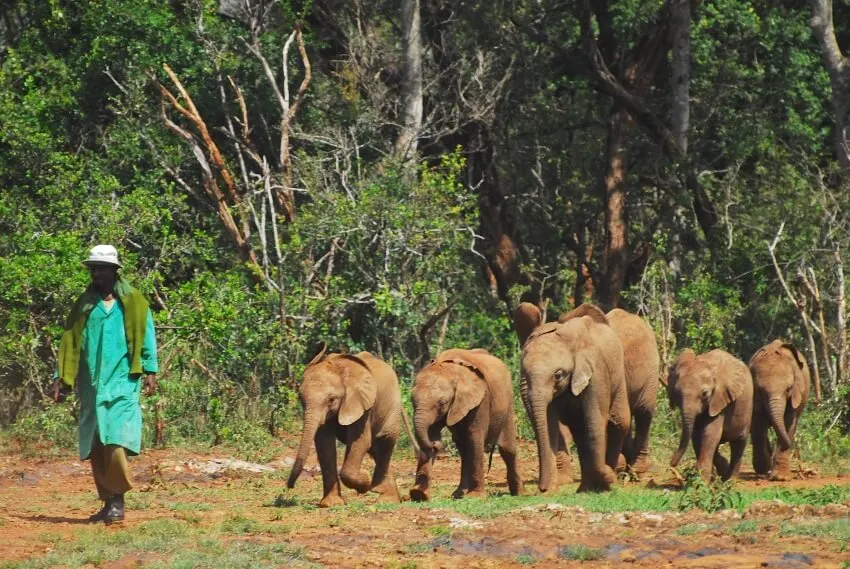 The best conservation volunteer opportunities depend on a variety of factors, but here are some popular ones:
Local conservation volunteer efforts: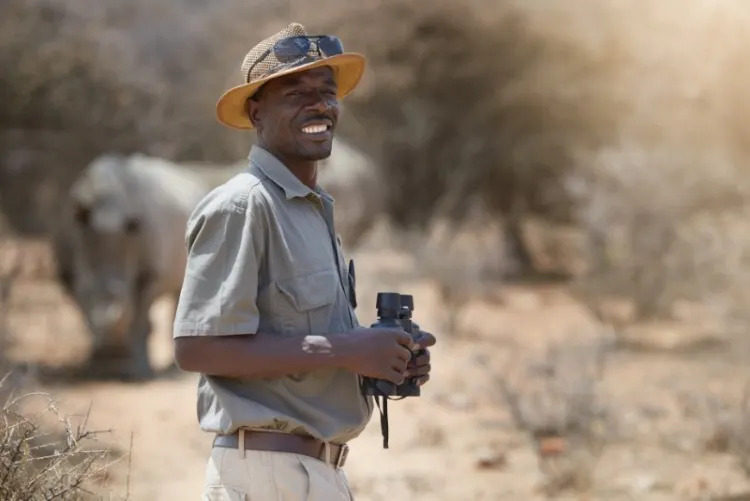 If you want to dedicate your time and effort to the protection of wildlife in your area, then joining a local organization is a great option. Usually, these programs don't require you to move to another country or spend any length of time abroad.
In general, these opportunities require you to devote more time than other conservation efforts, but they're usually still short enough for volunteers with commitments such as school or children. Examples include the American Littoral Society and River Otter Environmental Association.
See Related: Dambari Wildlife Trust
Volunteering abroad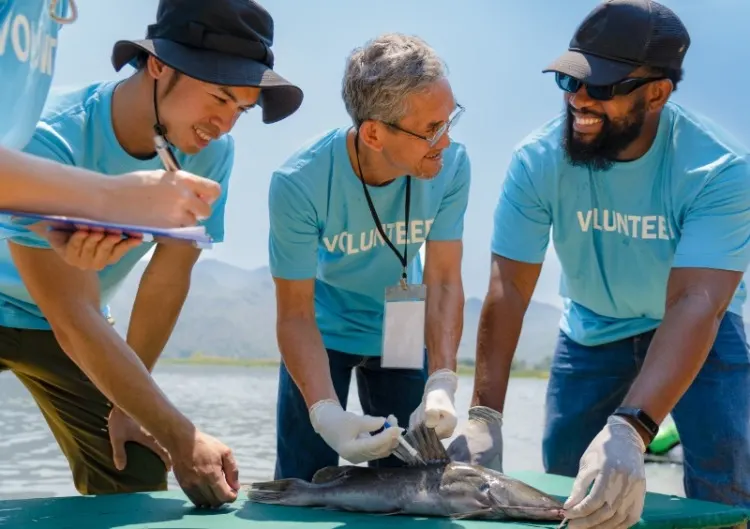 Most international environmental organizations offer various types of English teaching positions abroad.
These positions can be quite demanding on your time; however, they often allow you to dedicate yourself completely to conservation efforts. They're usually shorter term opportunities because English teachers are needed in most countries year-round. Examples include International Volunteer HQ and VSO .
See Related: The African Wildlife Conservation Fund
Teaching abroad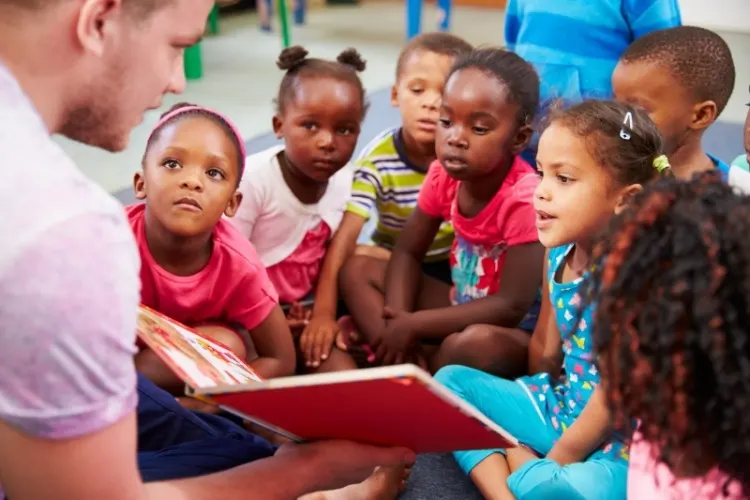 Some volunteer opportunities require that you get certified first by taking TEFL courses. This is basically an abbreviation for teaching English as a foreign language.
Teaching positions are often intensely demanding on your time and energy, but they're also longer term than other conservation volunteer projects. They can last anywhere from a few months to years depending on the organization and country you decide to work in. Examples include Projects Abroad and WorldTeach.
See Related: Importance of Wildlife Conservation
Wildlife conservation volunteer opportunities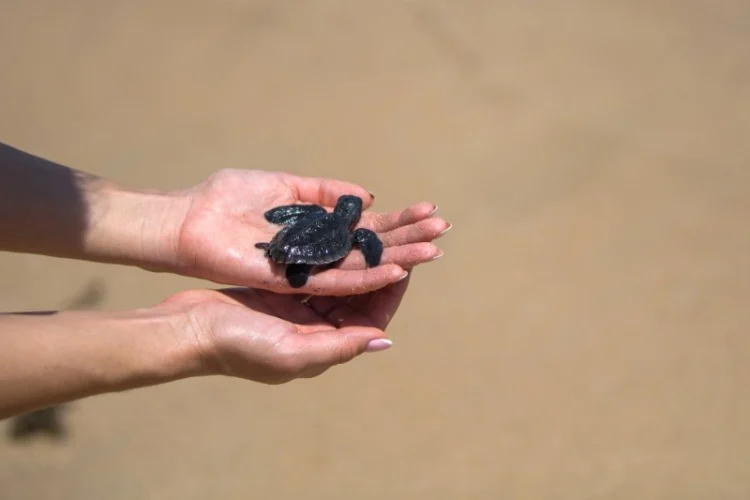 There are a lot of conservation volunteer opportunities dedicated to wildlife. These usually do not require that you have any prior experience or qualifications, just a willingness to learn and work hard.
They're often available for shorter terms than other volunteer positions, but some may be extended as long as six months. Examples include the World Wildlife Fund.
See Related: Ways to Save Animals Facing Extinction
Volunteering at a wildlife reserve
Wildlife reserves provide a variety of conservation volunteer opportunities. Helping with tasks such as field research, veterinary work, and park operations is just the tip of the iceberg regarding possibilities.
You can get involved in wildlife conservation for anywhere between a week or two and several months at some reserves. Examples include Save the Tiger Fund and the Wild Salmon Center.
See Related: Oceana
Volunteering with Habitat for Humanity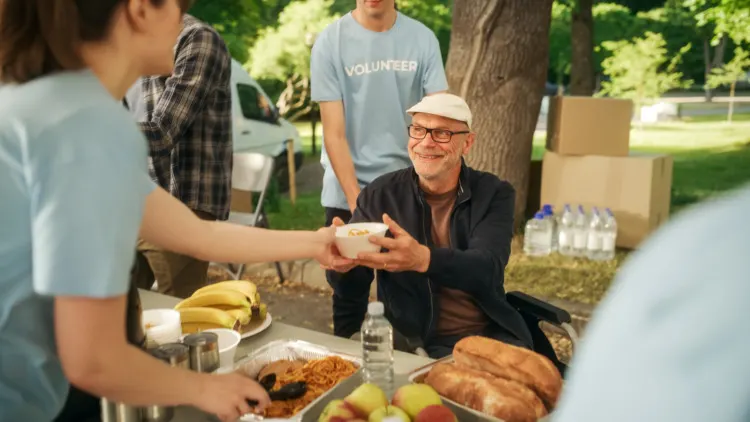 Habitat for Humanity exists in many countries and provides a range of building and construction volunteer opportunities. There are lots of options when it comes to construction, including single/two week stints up to entire year terms (with the possibility of full time employment). Examples include Habitat for Humanity.
See Related: Wildlife Conservation Society
Volunteering with children in Nepal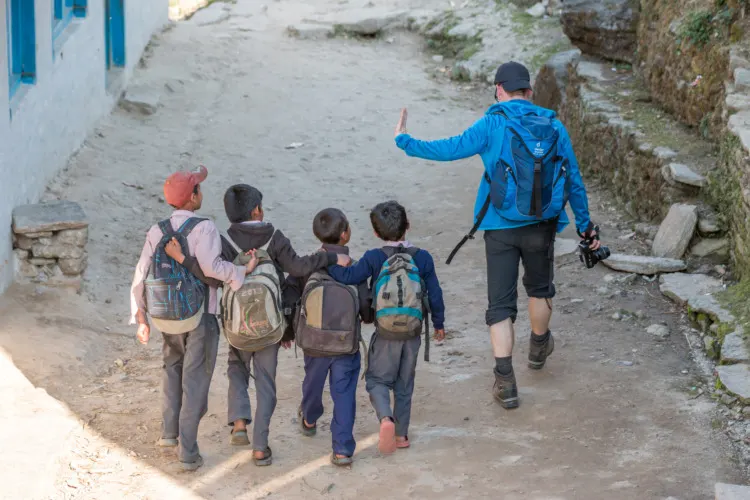 Teaching English to impoverished Nepalese children is an excellent way of immersing yourself in a foreign culture while giving back. Before you travel, it might be helpful to learn about the basics of Buddhism and Hinduism so that you can better understand your students' lives.
But don't worry, the basics are easy to learn! It's also very rewarding for your students to have an English speaker in their classroom. Examples include Teach Nepal.
See Related: David Shepherd Wildlife Foundation
Volunteering with children in Cambodia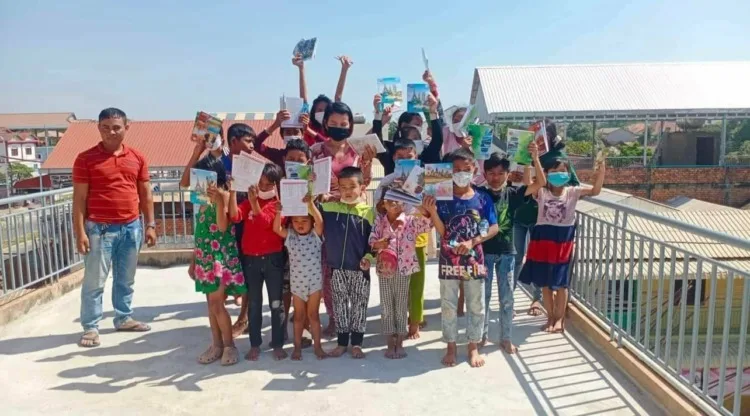 The organization School of Life offers various volunteer opportunities around Cambodia that allow you to teach English and spend time with Cambodian schoolchildren. These stints can last anywhere from one week to six months. Examples include School of Life.
See Related: David Sheldrick Wildlife Trust
Volunteering with wildlife in Botswana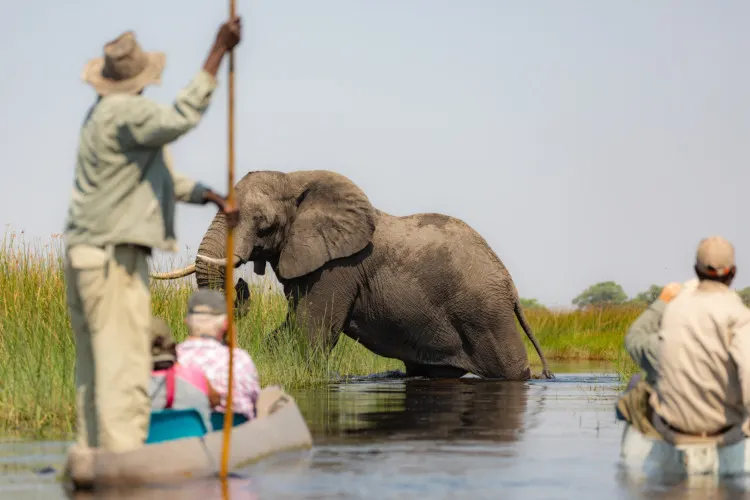 Projects Abroad offers interesting opportunities to volunteer with lions and leopards in Botswana's Okavango Delta, working to preserve these treasured species. These positions are only open to volunteers aged 18 or older for insurance purposes.
See Related: Botswana Predator Conservation Trust
Volunteering with the WWF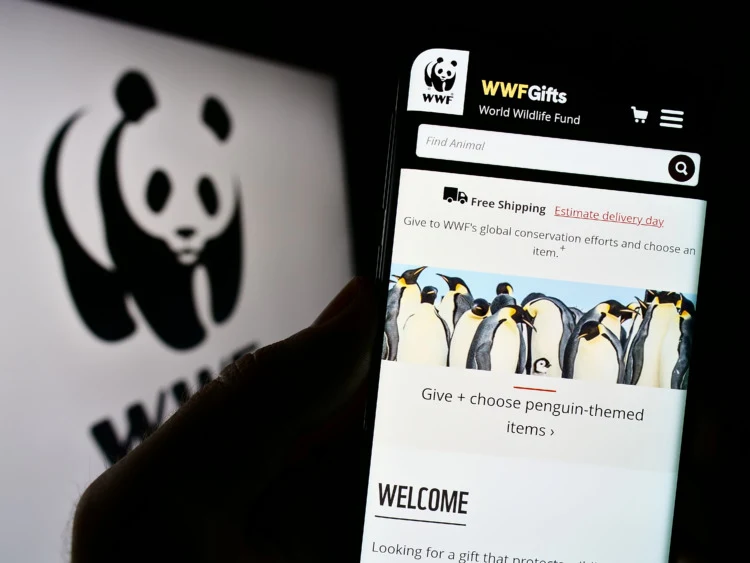 The World Wildlife Fund offers volunteer opportunities for people passionate about wildlife conservation.
Projects vary greatly, from hands-on involvement in field research to administrative work behind the scenes. They provide excellent work experience and you never know where it might lead! You can get involved for anywhere between a few weeks to several months.
See Related: PDXWildlife
Volunteering at an elephant sanctuary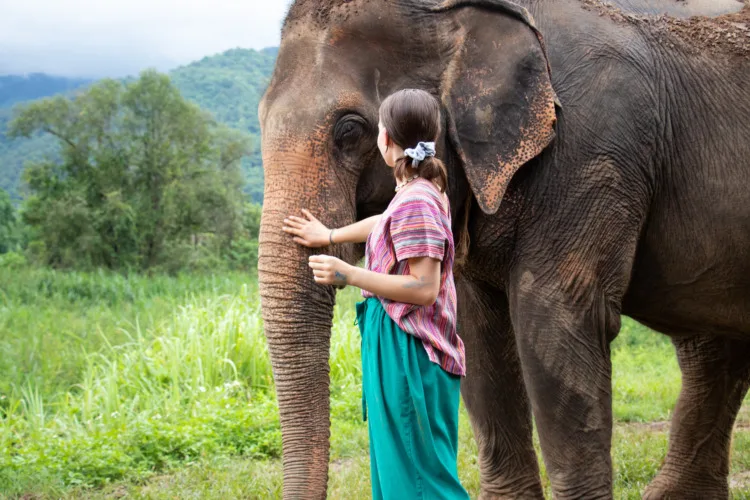 If you have a passion for animals and are looking for conservation volunteer projects overseas, check out the Elephant Nature Park in Chiang Mai, Thailand, one of the world's most reputable sanctuaries for this highly intelligent species.
Workers conduct hands‐on research on elephants' social lives while providing delicious treats. If you're interested, remember that the Elephant Nature Park requires volunteers to commit at least two weeks of their time.
See Related: International Elephant Foundation
Volunteering with an elephant conservation group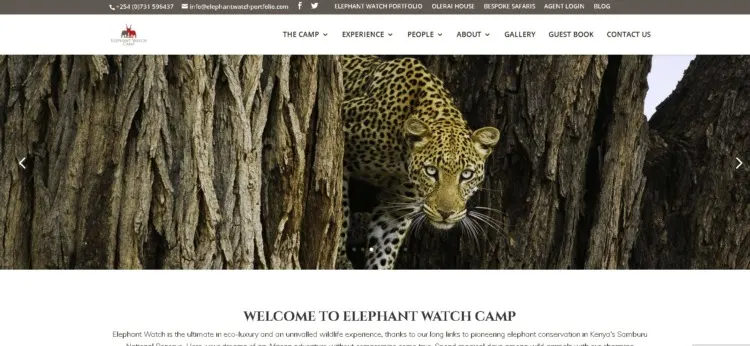 Another wildlife conservation organization that offers volunteer opportunities is Elephant Watch. It works closely with local communities to protect Asian elephants within an overall ecosystem approach.
See Related: Elephant Action League
Volunteering with children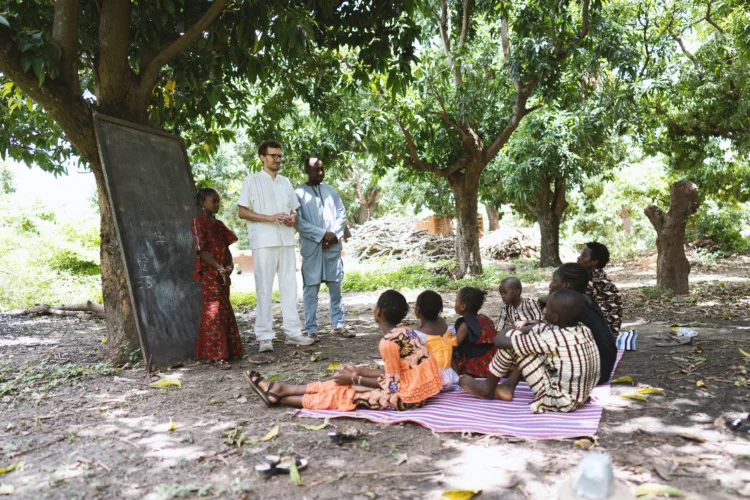 Teaching English abroad to the children of impoverished communities is a very rewarding experience. There are tons of opportunities in Asia and Africa that can be as short as one week or last up to six months (or more). Examples include i-to-i and Projects Abroad .
Conservation Volunteer projects make up some of the best volunteer workarounds. Whether you want to spend a week or two working on a local wildlife reserve, help build homes with Habitat for Humanity, or go overseas to teach English to impoverished children in Nepal, there are countless opportunities for you to do amazing things and give back!
Organizations around the globe perform vital work to conserve endangered species with help from thousands of conservation volunteers.
Without this help, most organizations would be unable to run. Our Endangered World feels these individual volunteers should receive more recognition and have an outlet to promote their past and current projects.
See Related: Kiwis for Kiwi
Final Thoughts
To subscribe to our blog's newsletter, please visit this page. If you're interested in conservation volunteer opportunities and want the latest updates on what we have going on, sign up for our email list below!
We'll keep you informed with a monthly round-up of conservation news as well as new events that are coming up so that you can take part in these fantastic projects.
See Related: War and Effect on Wildlife
FAQ
What are conservation volunteer opportunities?
Conservation volunteer opportunities are areas where you can give back to your surrounding community or your surroundings. You can travel for conservation volunteer opportunities that span from teaching English in impoverished communities to working with wildlife on a local level.
See Related: African Wild Dog Conservancy
Why is it important to spend time volunteering for conservation?
Conservation volunteer projects are important because the help is very much needed. Most organizations are not staffed with enough people to support the vision of their conservation efforts. There are countless opportunities for you to do amazing things and give back!
See Related: Jaguar Conservation Fund
How do I find the best conservation volunteer opportunity?
There are many volunteer opportunities out there. You can donate your time to work with the environment and wildlife here or in other countries. It's hard to tell what you will do, but all projects are important because they are helping us take care of our Earth!
See Related: The Aspinall Foundation
What are some of the most popular countries to volunteer in for conservation projects?
There are many different countries all over the world that offer conservation volunteer opportunities, so it would not be easy to pinpoint which ones are the most popular.
However, there are some available in South America, Asia, and North America, such as restoring habitat in Costa Rica for endangered species, building trails and signage at Joshua Tree National Park, invasive species control in Australia's Kakadu National Park and conducting wildlife surveys on Canada's Prince Edward Island.
Related Resources