The manufacture of eco-friendly cars is one of the effective ways of reducing carbon emissions to the environment. Let's reduce our carbon footprint with these eco-friendly cars.
Climate change is one of the most damning issues affecting the planet today. And, unless we take it as seriously as it is, our future generations will face unimaginable calamities.
Our cars burn a lot of fossil fuels daily, which significantly adds to the number of greenhouse gases in the environment. Opting for eco-friendly cars can be an excellent way of solving this problem.
Today, most of the eco-friendliest vehicles on the road run on electrical energy. These vehicles are also known as green cars and emit fewer carbon emissions.
While some models are fully electrified, others are hybrids that also run on fuel.
It's essential to learn more about eco-friendly cars if you want to reduce your carbon footprint by adjusting your transportation.
Vehicles that run on fossil fuels alone are responsible for the majority of carbon emissions. Therefore, to combat this issue, manufacturers are now making eco-friendly vehicles.
What are Eco-Friendly Cars?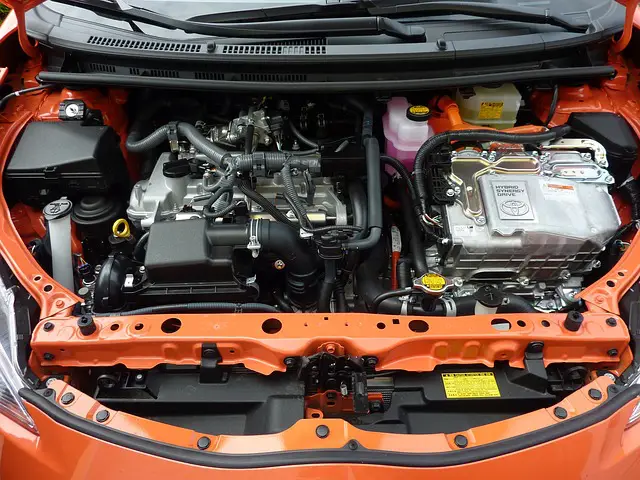 Eco-friendly cars are also known as green vehicles. These produce fewer carbon emissions, thus having a minor impact on the environment.
Some still use gasoline, but many are upgrading to alternative energy sources like electricity. The good news is an eco-friendly car has a better fuel economy in comparison to other vehicles.
Some drawbacks of these cars are:
It's hard to find affordable batteries
Charging stations are few and far apart, meaning that you can find yourself in lots of trouble if you don't have a hybrid that also uses fuel.
Features of Eco-friendly Cars
How can you determine if a vehicle is eco-friendly? Below are some notable features of eco-friendly cars.
Most eco-friendly vehicles have hybrid engines that can use both fossil fuel and electricity. That makes it easy to switch from one energy source to the next.
An eco-friendly car is light in terms of weight. It's because manufacturers opt to use lightweight materials to make them.
It's not uncommon to find an air purifier in an eco-friendly car. It gets rid of all microbes in the air leaving you with clean air to breathe in.
There are plenty of intelligent features on these vehicles, including intelligent info-entertainment systems, Blindspot monitoring, parental control, among others.
You can drive the car for more miles using less energy, which isn't the case for gas-fueled vehicles.
How Do Eco-friendly Cars Help the Environment
You might be wondering if eco-friendly cars are worth it. Do they have any benefit to the environment? The answer is yes.
The number one cause of climate change is carbon emissions. Vehicles account for 33% of these gases.
That's why a vehicle that emits fewer greenhouse gases is environmentally friendly. When there are fewer carbon emissions, the planet is in a better state.
And, if you want to do more than just buy an eco-friendly car, eco-friendly car accessories will also go a long way. Keeping your car clean and shiny, with Waterless Car Wash Wax, is one way how.
The excellent news is there are numerous types of eco-friendly vehicles today. Let's look at some.
Types of Eco-friendly Cars
Hybrid eco-friendly cars
Fuel-celled eco-friendly cars
Electric Motor eco-friendly cars
Compressed air eco-friendly cars
The Most Eco-friendly Car List
1. Ford Mustang Mach-E (2021)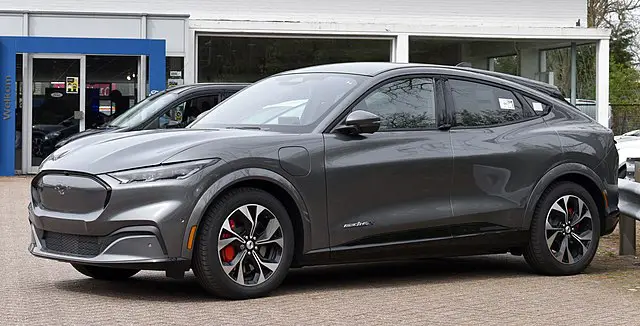 Arguably, most eco-friendly cars are fully electrified. However, every person can't drive one. Few owners can charge such vehicles, making a fuel/electric brand a better option.
The 2021 Ford Mustang Mach-E checks the majority of the boxes of the best eco-friendly cars. It's right on time, as demand for more green vehicles with less tail-pipe emissions rises.
Starting, this is an SUV model that most families prefer when searching for a new car. It has a mileage of 300 miles and resembles the sporty Mustang.
However, it's a more family-friendly vehicle with a sporty look.
Once you purchase the 2021 Ford Mustang Mach-E, you have a choice between 5 trim levels. These are available at launch.
It's a relatively quiet vehicle, but you can activate some noise if it becomes too freakish. All you need is to flip a switch.
The eco-friendly vehicle is available with two battery options of either 76kWh or 99kWh. Additionally, you can get a twin motor of all-wheel drive or a single rear-wheel drive. The price range starts from $42,895 for a non-luxury vehicle to $60,500 for the sophisticated Mach-E GT.
Notably, the SUV is a 5-seater vehicle that comes with a touchscreen. The touchscreen enables self-driving connectivity to your phone and app use. It has an intelligent range feature that lets you know how much charge is left and the distance it can cover.
Do you want some more luxury features on the vehicle? Have it customized to suit your needs! However, one con of driving this vehicle is that few charge stations are available in the country.
That being said, the eco-friendly vehicle qualifies for a Federal Electric Drive Motor Vehicle Tax Credit of $7500. You can purchase the car from a reputable dealer or find takeover someone's lease with Swapalease.
2. Chevrolet Malibu Hybrid (2019)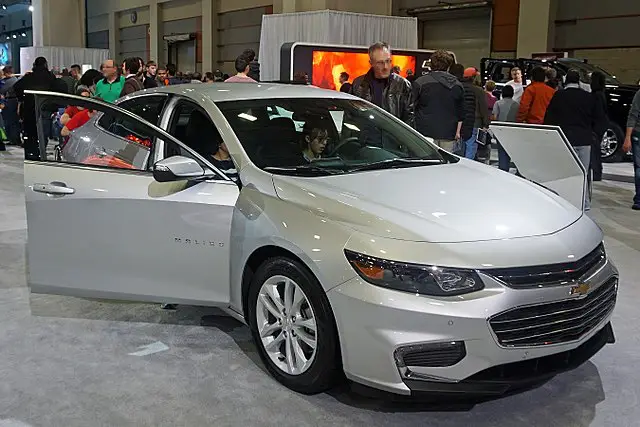 There are numerous types of eco-friendly cars available today, including the Chevrolet Malibu hybrid. It's a smooth sedan ride that you can drive in most areas, and that has an energetic feel. Not to mention it's excellent in terms of fuel economy, which is common in eco-friendly hybrid cars.
As a reliable vehicle, it has a spacious interior and an 8-inch touch screen. The touch screen activates some intelligent features on the car. You can integrate your phone, use a WIFI hotspot, and Bluetooth streaming.
Additionally, it has a rear-view camera and a wireless charging pad. In terms of fuel economy, it has an EPA of 49/43 mpg city/highway. That's why it can use less fuel while covering a longer distance.
As you consider purchasing the vehicle, many additional features can be added. The car is customizable and can come with numerous enhanced features. All you need is to walk to a dealer and inquire.
One con with the car is that it isn't a silent eco-friendly car. The tires make lots of noise as you drive. Also, it doesn't qualify for any tax incentives.
Still, it's a reliable fuel-economy vehicle that comes with basic and power train warranties. The price ranges from $30,220 to $39,393.
See Related: Best Eco-Friendly Space Heaters
3. Volkswagen e-Golf
Regarding compact, eco-friendly vehicles, the Volkswagen (the German automobile manufacturer), the e-Golf is among the best. It has a unique eco-friendly car design and is an all-electric vehicle. It is proof that such a vehicle can still have a great exterior.
It comes with a 35.8kWh battery and runs on 134 hp. The eco-friendly car has 125 miles drive range. However, it's a better version since the exterior doesn't resemble most green vehicles. There's ample space at the trunk for storage.
The vehicle has a DC fast charging capability. Some notable features of the latest model include adaptable cruise control, monitoring of blind spots, and automatic emergency brakes. Inside, an 8-inch touch screen comes with Apple CarPlay, auto-climate control, and Android auto.
It's possible to get more features since the vehicle is customizable. However, you need to pay more. The eco-friendly car costs $31,895. As you compare it to other eco-friendly compact vehicles, it's an expensive option.
It would help if you charged on a 120V or a 240V outlet fully. But, you can use DC fast charging that enables the vehicle to reach 80% charge capacity in 6 hours.
In terms of availability, you can buy the vehicle from multiple dealers, new or used. It qualifies for a $7500 Federal Tax Credit as an electric car. When you have access to charge stations, this is a better option since it's environmentally friendly and costs less to run.
See Related: Do Teslas Use Gas? Here's What to Know
4. Mitsubishi Outlander PHEV (Battery-Powered)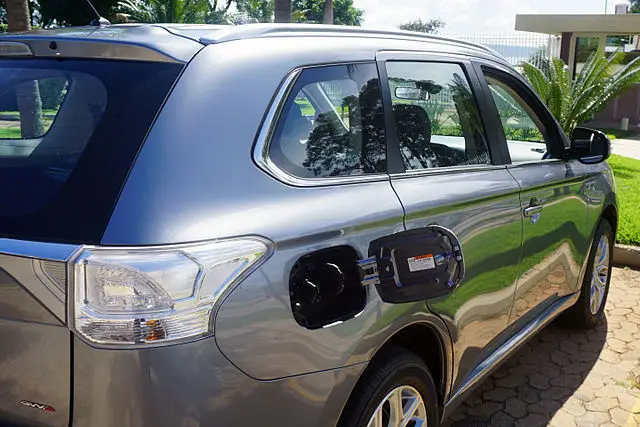 Having an SUV is a necessity when you have to cover rugged terrain. However, most sport utility vehicles are notorious for excessive carbon emissions. That's why different manufacturers are coming up with eco-friendly models.
The Mitsubishi Outlander is a fantastic eco-friendly car with seven seats inside. It's a 4WD vehicle with 181 hp. The interior screams luxury with top-notch finishes, and it has numerous safety features plus an intelligent info-entertainment system.
Regarding fuel economy, the vehicle has a 4-cylinder engine. The engine manages a healthy fuel economy.
It's an intelligent remote start system that doesn't require any keys. Additionally, it has an auto-parental control feature plus a car finder.
Pricing starts from $25,795 and can climb to $35,345. It's an expensive eco-friendly car but has excellent value considering it's a 3-row seat vehicle. You can buy it as it is or have it customized, which incurs additional charges.
The Mitsubishi Outlander PHEV qualifies for federal tax incentives, getting you tax credits of $6587. The 2020 model has an increase of $751.
All in all, this is a powerful vehicle when compared to other eco-friendly options. But it still falls short when you compare it to gas-fueled SUVs.
See Related: Most Energy-Efficient Electric Heaters
5. Chevrolet Silverado (2020)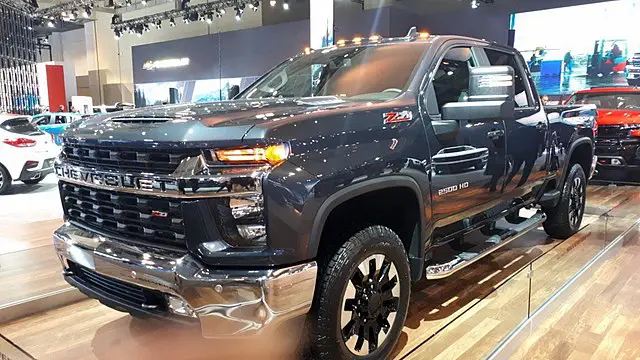 The 2020 Chevrolet Silverado truck is a turbo-diesel eco-friendly car. It ranks high among eco-friendly diesel cars you can buy today. Horsepower for this vehicle ranges from 277 to 420, and you can get a 4 or 6 seating option.
It's a good model that can last upwards of 200,000 miles with good maintenance. It means you can have it for more than two decades. It's a big truck that has a turbo-diesel engine perfect for good fuel economy.
An additional fuel feature worth noting is the latest upgrade package for performance. This boosts the engine's torque and horsepower. At the back is a large cargo area that can carry lots of items in rugged terrain.
The truck comes in a base cab and a crew cab option. These two differ in terms of pricing, which is crucial to note. The base cab costs $31,000, while the crew cab goes for $37,000.
You can have additional features added to it at an extra cost. And, it's available in most Chevrolet dealerships, either as brand new or used.
However, it's worth noting that this is a tough truck that's rough to drive. Additionally, its cabin controls need upgrading and aren't as modern as you'd expect.
Still, you can benefit from some tax incentives, especially if the truck is a business vehicle.
That being said, it's a tremendously eco-friendly car with good performance when you compare its fuel economy to other gas vehicles.
See Related: Best Eco-Friendly Pens to Buy Today
6. Honda Clarity EV (2021)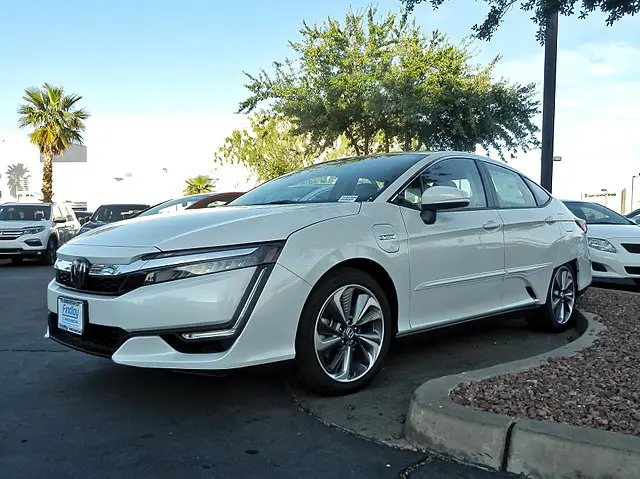 Are you searching for another eco-friendly car? You can purchase the Honda Clarity EV mid-sized family car.
It's a hybrid vehicle offering stellar results in terms of efficient fuel consumption. Once you charge the battery, you have 48 miles of electric driving.
The good news is that this is a plug-in hybrid that's easy to buy from most dealerships in the country. You won't have to worry about cumbersome processes when it comes to recharging and refueling. Not to mention the interior is a wealth of comfort for five people.
Once you opt to use both fuel and electric energy sources, you can drive for an EPA estimate of 340 miles. Recharging the battery takes 2 ½ hours. But, you get more service from this vehicle than its gasoline counterparts.
There's plenty of space inside, plus a trunk that can fit your luggage. It comes with an 8-inch touchscreen infotainment system plus other technologies to assist the driver. For instance, there's a Honda sensing and watch system that helps you see your blind spots.
When it comes to price, be ready to part with $33,400. However, since it's a hybrid, you can get a tax credit of $7,500. The only disadvantage is that you might incur more costs when you need to replace the fuel-cell battery, as it's not readily available.
See Related: Best Solar-Powered Computers to Buy Today
7. GMC Sierra 1500 (2021)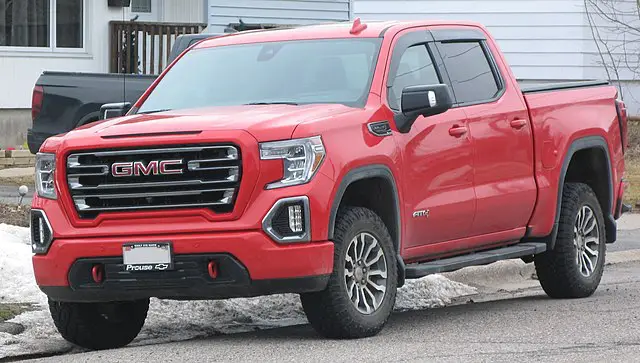 Trucks, too, can emit fewer carbon emissions. Therefore, look into the GMC Sierra as you search for an eco-friendly car for more demanding terrain.
Undeniably, this is a handsome truck with a 6.2-liter V8 engine. While there are several engine options to choose from, the most eco-friendly is the diesel engine.
It also has an automatic transmission with ten speeds.
The GMC truck has a bed view camera and HD surround vision display when it comes to intelligent features. The rear mirror also has a camera.
Pricing has a base of $30,100 and goes up when you need more customization. You can purchase it at most dealerships in the country.
However, it's worth noting that it has an older-looking interior. It's not what you expect from a newer version truck. Still, if you purchase it for a business, you can claim section 179 of Tax Deductions.
See related: 7 Best States for Sustainable Living
8. TVS Jupiter BS6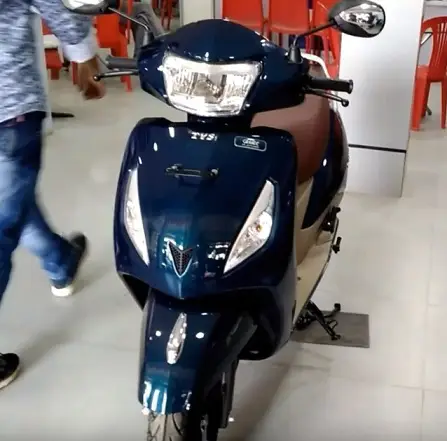 As more people become environmentally conscious, there's an increasing demand for eco-friendly scooters. The TAO Electric Moped covers a lot of ground as a 49cc and is fully street-legal. It has an automatic clutch and an overall ride.
Or, check the JVS scooter that comes with an eco-mode that ensures it releases fewer carbon emissions. The Jupiter version is by far the most energy-efficient model and offers riders great comfort.
One of its intelligent features is econometric. It's a patented invention that helps you choose between Eco and Power Mode. Eco mode ensures the scooter remains a fuel-efficient mode of transportation. That way, the 5 liters of fuel last you longer.
It costs $4,607. You can have additional modifications done on it but at an extra cost. One disadvantage is that it's smaller than a normal motorbike.
Still, it's a better means of transportation that emits fewer greenhouse gases. If you want it even more eco-friendly, an electric scooter would do the trick. Segway Ninebot MAX, is one excellent scooter you can check out.
Also, electric bikes and mopeds are here to stay and are a form of transportation that is very environmentally friendly.
See Related: Best Solar-Powered Refrigerators
9. Toyota Prius Prime PHEV (2021)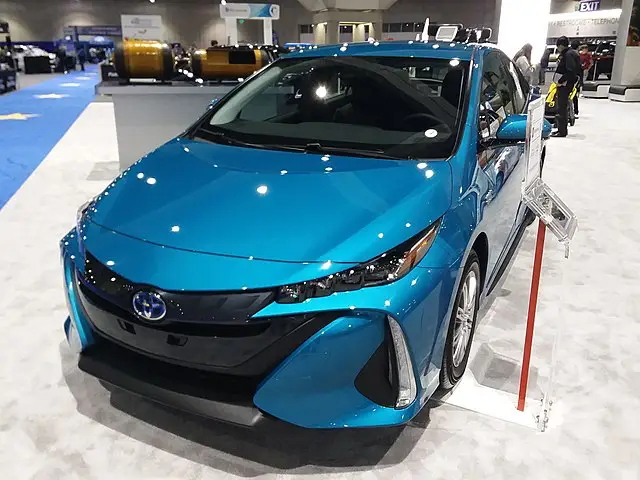 The Toyota Prius Prime comes with a plug-in power terrain that suits hybrids. It's a hatchback eco-friendly car but with a unique exterior design. It's one of the most impressive cars in fuel economy.
It has an electric driving range but can only cover 25 miles. It means you have to use fuel when driving for long distances. You notice that the latest model has numerous smart safety features.
There's a warning for lane departure, pedestrian detection resulting in emergency braking, and cruise control that's automatically adaptive.
You can have more features since it's possible to customize the car. However, the cost goes up.
You can buy it for $30,000 and get a tax credit incentive of $7,500. This mainly applies to hybrid cars. But, note that this vehicle is more expensive than other less fuel-efficient hatchbacks.
It runs better than most hatchbacks since it is fuel-powered, but you can still use electric energy.
See Related: Best Solar-Powered Laptops to Buy Today
10. MINI Cooper SE Hardtop EV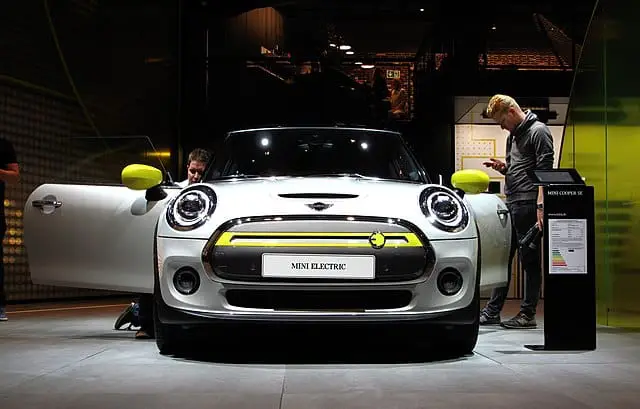 The MINI Cooper is a two-door eco-friendly car with a driving range of 110 miles. It's faster than smaller EV vehicles while still being energy efficient. You also notice that it has a smaller battery pack and a quaky style that many people love.
The latest model comes with a fantastic feature and a chance to customize it as you want. It's not expensive, but customization can drive the price upwards.
Key features worth noting include a heated steering wheel, a warning when you depart from the lane, and an 8.8-inch touch screen, among others. It rides on an electric motor that has 181 hp and comes with a 32.6kWh battery pack.
You can fast-charge the battery for 35 minutes, reaching 80% energy. Additionally, the car has a regenerative braking system that helps you increase battery charge.
As you consider purchasing the car, note that you need $29,900. Any additional features increase the purchasing price. Still, you can get $6,501 tax credits once you file your returns.
All in all, it's a powerful vehicle that meets the features of an eco-friendly car.
FAQs
What cars are zero-emission?
Cars that are zero-emission are vehicles that produce no tailpipe emissions of greenhouse gases or other pollutants during operation. These cars are powered by electric motors fueled by batteries or hydrogen fuel cells. Some popular models of zero-emission cars include the Tesla Model S, Nissan Leaf, and Toyota Mirai.
What car has the smallest carbon footprint?
The car with the smallest carbon footprint is the Tesla Model 3. This electric car produces zero emissions and ranges to 358 miles on a single charge. By not relying on gasoline, the Tesla Model 3 helps to reduce air pollution and greenhouse gas emissions.
What is the most eco-friendly car?
The most eco-friendly car is the Tesla Model S Plaid, with a range of over 520 miles and zero emissions. The Model S Plaid is an electric vehicle with impressive range and quick acceleration, making it a top choice for eco-conscious drivers. With its advanced technology and sustainable design, the Model S Plaid is a frontrunner for the most eco-friendly car.
Which vehicles are not harmful to the environment?
The answer is that electric vehicles (EVs) are not harmful to the environment. EVs produce zero emissions and are powered by electricity stored in rechargeable batteries. They also have the potential to reduce greenhouse gas emissions and improve air quality by reducing the use of fossil fuels in transportation.
Related Resources