Hurricanes, forest fires, melting glacial and sea ice, heat waves and floods all over the world are increasingly drawing our attention to the harmful effects of man-made climate change.
These cataclysmic changes in the global climate have captured the attention not only of scientists and environmentalists, but also politicians, celebrities, religious leaders, writers, activists and many others.
In recent years, a number of public figures have expressed their grave concerns about the status of our planet and the threat to the future of the mankind that the rapid degradation of our ecosystems poses.
Through their influential platforms, they have attempted to raise awareness of climate change, condemn our inaction and apathy and make a call to action.
The following list of climate change quotes from a range of influential people will surprise you.
Leonardo DiCaprio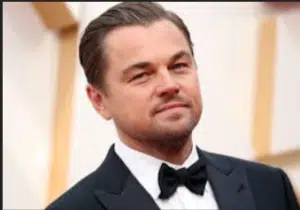 "If you do not believe in climate change, you do not believe in facts or in science or empirical truths, and therefore, in my humble opinion, should not be allowed to hold public office."
The actor and philanthropist, Leonardo DiCaprio is using his celebrity status to advocate for climate change action for nearly two decades. This quote from a climate summit that DiCaprio attended in 2016 at the White House will catch you by surprise for its candid attack on politicians who are climate change deniers.
See Related: 13 Celebrity Environmentalists You Need to Know
Pope Francis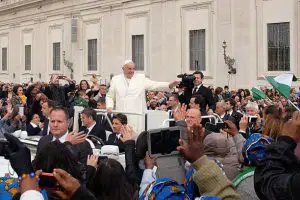 "We are not God. The earth was here before us and it has been given to us. This allows us to respond to the charge that Judeo-Christian thinking, on the basis of the Genesis account which grants man "dominion" over the earth (cf. Gen 1:28), has encouraged the unbridled exploitation of nature by painting him as domineering and destructive by nature. This is not a correct interpretation of the Bible as understood by the Church."
The above Pope Francis climate change quotes are taken from his encyclical Laudato si', subtitled "on care for our common home. What comes as an element of surprise in Pope Francis's encyclical letter is his challenge to the anthropocentric view that man has mastery over nature.
Pope Francis calls this a misreading of the bible, which, unfortunately, has led to the unrestricted exploitation of our environment.
See Related: Why Should We Care About Climate Change?
Bill Gates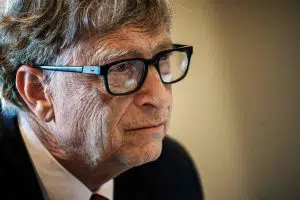 If you want to understand the kind of damage that climate change will inflict, look at COVID-19 and spread the pain out over a much longer period of time…The loss of life and economic misery caused by this pandemic are on par with what will happen regularly if we do not eliminate the world's carbon emissions.
Microsoft co-founder Bill Gates is among the world's most influential individuals who have joined the fight against global warming. Gate's use of the example of the suffering caused by coronavirus to drive home the point that climate change will bring greater misery makes this earth quote very memorable.
Amitav Ghosh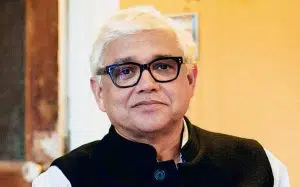 "When that monster cyclone comes towards Chennai or Mumbai, what are you going to say to it? 'No you're coming for the wrong person. You should go and attack the US.'
Frankly, the strange thing about the world around us is that it's neither good nor bad, nor does it care for you, it's not beautiful? it is utterly indifferent to you. You are nothing. It will crush you in the same way it crushes rocks? this is a reality we've forgotten."
Booker prize winning Indian novelist, Amitav Ghosh, has written profusely about environmental devastation in his fiction and non-fiction.
These quotes about climate change are from his recent book, The Great Derangement: Climate Change and the Unthinkable, which reveals his no-nonsense approach to the dispute between developed and developing nations as to who should take responsibility in reducing the global carbon footprint.
See Related: Types of Terrain You Need to Know
Jane Goodall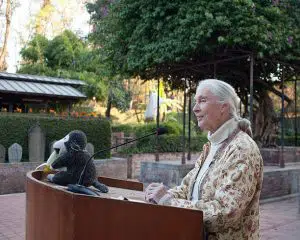 "How is it possible that the most intellectual creature ever to walk the earth is destroying its only home? There has been a disconnect between our clever brains and our hearts. We do not ask how our decisions will help future generations, but how they will help us now, how they will help our shareholders, etc."
Jane Goodall, a world-renowned primatologist and conservationist, is engaged in a decades long struggle for environmental justice. Her climate change quotes delves into the heart of the problem as to why humans have failed to protect their only home, a disconnect between their brains and hearts.
Al Gore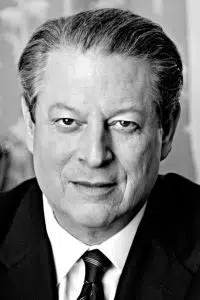 "The struggle to save the global environment is in one way much more difficult than the struggle to vanquish Hitler, for this time the war is with ourselves. We are the enemy, just as we have only ourselves as allies."
The former US Vice President, Al Gore, is among the first politicians to realize the seriousness of global warming and use his political influence to engage in climate change activism.
The above global warming quotes from Al Gore's book, Earth in the Balance: Forging a New Common Purpose, powerfully illustrate the uphill battle that awaits humanity as both the destroyers and saviors of the planet.
See Related: What is Biomass Energy?
Stephan Hawkins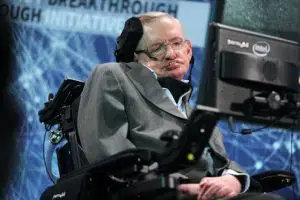 "Next time you meet a climate-change denier, tell them to take a trip to Venus; I will pay the fare."
The world-renowned astrophysicist, Stephan Hawkins, cautioned us of the perils of climate change prior to his death in 2017. His global warming quotes are a dire warning that the earth will end up just like the planet Venus with the increase in greenhouse gasses, making it uninhabitable to humankind.
Naomi Klein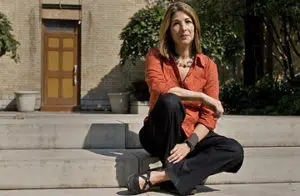 "The hard truth is that the answer to the question 'What can I, as an individual, do to stop climate change?' is: Nothing. In terms of the carbon, the individual decisions that we make are not going to add up to anything like the kind of scale of change that we need.
And I do believe that the fact that for so many people it's so much more comfortable to talk about our own personal consumption, than to talk about systemic change, is a product of neoliberalism, that we have been trained to see ourselves as consumers first."
Naomi Klein, the Canadian author, journalist and activist, is at the forefront of the struggle for climate justice. These quotes about climate change that are from her new book, On Fire: The Burning Case for a Green New Deal, remain striking to many of us who believe that our individual actions such as recycling can make a difference in climate change mitigation efforts.
Instead, Klein suggests, there needs to be systemic change to alter the disastrous path that our civilization is heading towards.
See Related: Famous Environmental Leaders from Around the World
Angela Merkel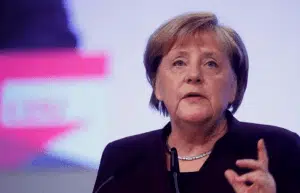 "I am convinced that the price of inaction would be far higher than the price of action."
Angela Merkel, the German Chancellor, is called "Climate Chancellor" for her extensive international involvement in reducing carbon emissions.
As the above earth quote demonstrates, she doesn't mince words when it comes to highlighting the significance of doing everything in our power to save our planet regardless of the economic cost in the present to avert a future catastrophe.
See Related: Is It too Late to Stop Climate Change? Fast Facts to Know
Guy R. McPherson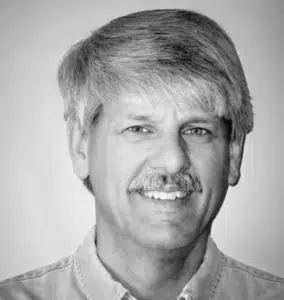 "If you really think that the environment is less important than the economy, try holding your breath while you count your money."
An American scientist and Professor emeritus of natural resources, ecology and evolutional biology at the University of Arizona, Guy McPherson, is famous for his idea of Near-Term Human Extinction, which postulates the risk of human extinction by 2026 due to the effects of climate change.
This earth quote is striking for its derision of those who believe that economy should be prioritized over the well-being of our planet. Not just the economy but everyone to partake in sustainable living. Choose eco-friendly items and give sustainable products like sustainable gifts.
See Related: Solar vs Wind Energy: What's the Difference?
Elon Musk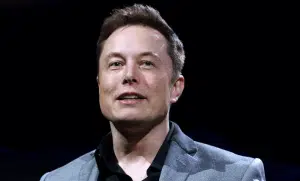 "We're running the most dangerous experiment in history right now, which is to see how much carbon dioxide the atmosphere can handle before there is an environmental catastrophe."
The Tesla and SpaceX founder, Elon Musk, is considered a powerful advocate of green living with his emphasis on sustainable energy solutions. The above global warming quotes from Musk predict an apocalyptic future for the human race as a consequence of human actions, enabling the climate to reach a tipping point.
Bill Nye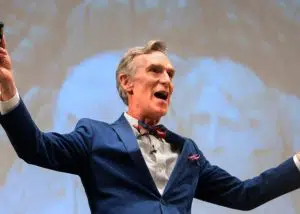 "Climate change is bigger than I am; it's bigger that you are. I'm sorry, people, you can shoot the messenger but the climate is still changing."
Bill Nye, known as the Science Guy for hosting a popular children's science show on television, is using his fame to raise awareness of climate crisis. His earth quotes are inviting the climate deniers to reconsider their views, pointing out that global warming is occurring at a rate that's beyond our immediate perception.
See Related: Environmental Organizations in Europe
Barak Obama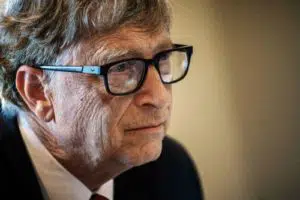 "I understand the politics will be tough. The challenge we must accept will not reward us with a clear moment of victory. There's no gathering army to defeat.
There's no peace treaty to sign. When President Kennedy said we'd go to the moon within the decade, we knew we'd build a spaceship and we'd meet the goal. Our progress here will be measured differently — in crises averted, in a planet preserved. But can we imagine a more worthy goal?
For while we may not live to see the full realization of our ambition, we will have the satisfaction of knowing that the world we leave to our children will be better off for what we did."
Barak Obama, the 44th President of the United States, enumerated the grave threat of climate crisis at a forceful speech at Georgetown University in 2013. This is one of the quotes on climate change from Obama's speech that emphasizes the necessity of an enduring struggle to avert environmental catastrophe without a palpable victory in the horizon.
See Related: Ways Climate Change is Affecting Animals
Greta Thunberg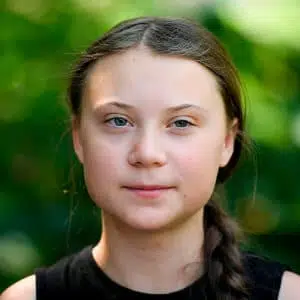 "This is all wrong. I shouldn't be up here. I should be back in school on the other side of the ocean. Yet you all come to us young people for hope. How dare you! You have stolen my dreams and my childhood with your empty words. And yet I'm one of the lucky ones. People are suffering.
People are dying. Entire ecosystems are collapsing. We are in the beginning of a mass extinction, and all you can talk about is money and fairy tales of eternal economic growth. How dare you!"
The 17-year-old Swedish climate activist, Greta Thunberg, is renowned for her fearless calls for action to save our planet. This is one of Greta Thunberg quotes from a moving speech at the 2019 U.N. Climate Action Summit where she offers a scathing criticism of our society's inaction and prioritizing of economic growth over the health of our environment.
See Related: Environmental Organizations in India
Desmond Tutu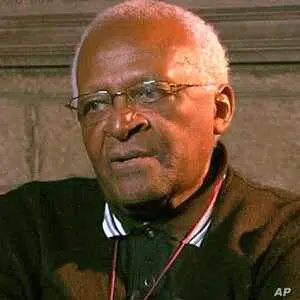 "Sadly, the leaders of some of the largest contributors to climate change show little interest in human rights and justice. The prospect of what some are terming climate apartheid, in which the rich pay to protect themselves from the worst impacts while the poor take the full hit is becoming depressingly real."
Desmond Tutu, the former archbishop of Cape Town and the winner of the 1984 Nobel Peace Prize for his anti-apartheid activism, makes a forceful claim that climate change is the apartheid of our times. Importantly, the fight against global warming Tutu is not just about the future of our planet but also about human rights and social justice.
See Related: 7 Important Erosion Pros and Cons You Need to Know
Neil deGrasse Tyson
"Climate change will not make Earth uninhabitable, climate change will make Earth a living hell. In fact, I live in New York City, where we have the Statue of Liberty, holding the declaration of independence in her left arm and in her right arm the torch. If the water ice that is on land melts, the ocean level would rise to reach her left elbow, so that takes out all of New York City and every other coastal city that we've spent thousands of years building."
Astrophysicist, Neil deGrasse Tyson, is among the prominent scientists who are sounding alarm about the grave consequences of climate change. His global warming quotes are striking for thier clarity on how climate crisis will gradually destroy human civilization.
Sources