When you think about pollution and climate change, the first thing that pops up in your mind is a big oil company that produces smog—but the bitter reality is that the fashion industry is one of the major polluting industries.
The production of clothes is becoming more harmful to our environment due to the chemical waste produced by these industries. Hence, it is essential to learn about sustainable brands and clothing companies that plant trees.
Fortunately, brands and consumers have become highly mindful when it comes to eco-friendly clothes.
As a result, many sustainable brands have introduced a sustainable fashion line and utilized eco-friendly production methods that include upcycling natural materials and growing pesticide-free cotton.
Best-Of by Category
Best Clothing Companies that Plant Trees
Read below to learn about the eleven best clothing companies that plant trees.
Tentree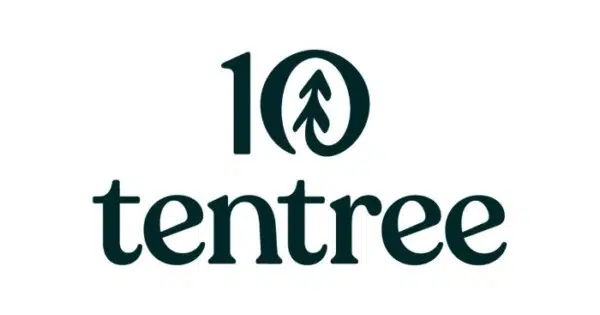 Tentree is one of the clothing companies that plant trees to help the environment. They focus on reforestation to revitalize dry and arid soil. As a result, it provides a substantial oxygen supply.
Sustainable clothing companies that plant trees aim to become environmentally progressive by being eco-conscious, and Tentree is one such example. They have partnered with nonprofit organizations across the globe to ensure that they set a global footprint to benefit most areas by their plantations.
In addition, Tentree aims to plant about one billion trees by 2030. It is because they believe that while clothes make you look good, their production shouldn't make the planet look bad. Therefore, they plant ten trees with every item that you purchase.
Moreover, you receive a token with a code to register on your profile on their site. This way, you can keep a check on the trees that they plant in your name. Their site also shows the kind of tree they plant and how it impacts the specific country.
Fortunately, Tentree has successfully planted over 30 million trees. Yet, they continue to reduce their carbon footprint by focusing on their product-making by using eco-friendly fabrics like organic cotton, hemp, recycled polyester, linen, coconut shells for buttons, etc.
Besides this, Tentree tries to make its clothing as accessible as possible regarding sizes and prices.
Tree Tribe

Tree Tribe is amongst the companies that plant trees with every purchase. They are a clothing brand for men and women. Their clothing line has everything you'd want on a hiking trip as they are a lifestyle brand.
From hats to leather products, everything supports the environment. So now you may wonder how is leather eco-friendly? Well, Tree Tribe makes leather products by using leaves instead of animal skin.
Their outstanding products, such as wallets, notebooks, and bags, are leaf leather that uses teak tree leaves as raw material. In addition, they use flax, cotton, and upcycled polyester for their clothing products.
This sustainable outdoorsy brand also plants ten trees for every sale. In totality, they have surpassed planting 400,000 plants in twelve different countries and continue to give back to the Earth by planting even more trees with every purchase.
Amour Vert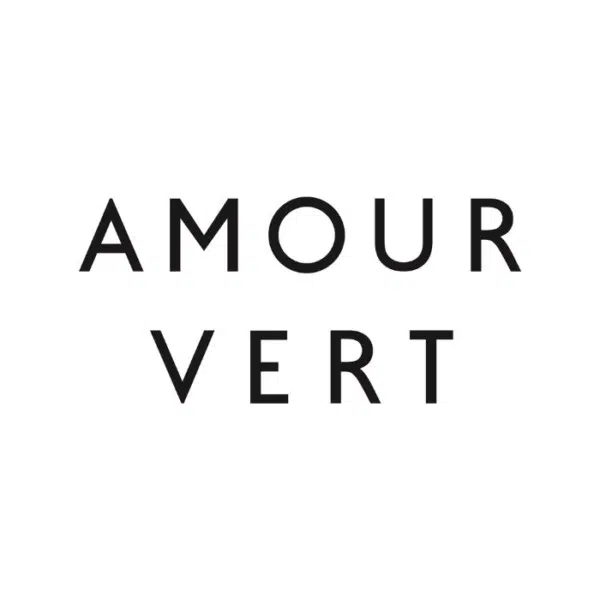 Amour Vert is a sustainable brand that partnered with American Forests to plant a tree for every purchase. Only a few brands or products help the environment, and thankfully, Amour Vert is one of them.
Their signature fabric is made from beech trees that help create soft and environmentally friendly clothes. They also use ethical wool.
For every t-shirt that you buy, this company plants a tree. Hence, their motto is 'buy a tee, plant a tree.'
Amour Vert also makes clothes in limited quantities to reduce textile waste. They donate the returns instead of dumping them in landfills. Moreover, their products are made in California, which helps reduce the distribution's carbon footprint.
Boden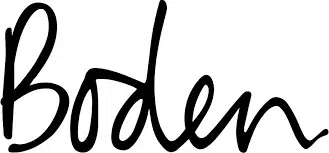 Universal brands need to realize that they have to make the fashion line more eco-friendly. Boden is one such universal brand that actively takes measures to retain clothing sustainability.
They create long-lasting clothes that have a significant impact on the environment. The company uses sustainable and organic fabrics such as ethical wool, organic cotton, and recycled polyester.
In addition, their manufacturing and packaging are ethical as they use eco-friendly packaging that is degradable. It is of utmost importance that brands become more sustainable by using biodegradable trash bags.
Since Boden is amongst the clothing companies that plant trees, they could become your go-to fashion line for every clothing item you wish to purchase.
Will & Bear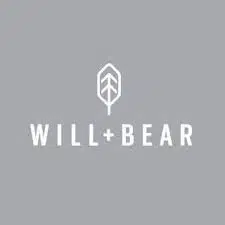 Will & Bear is a sustainable brand that got its inspiration from a road trip across the continent of Australia. This company sells a range of fair trade and ethically produced hats that are made from natural materials.
Ranging from beanies to fedoras, they have every hat with an Australian vibe. What's best is that with every purchase, they plant ten trees. Therefore consumers need to associate themselves with clothing companies that plant trees with every purchase.
Since the brand's inception in 2016, Will & Bear has successfully planted over 445 acres of Forest Gardens in Senegal, Africa.
We also suggest that you buy their beanies as a gift for your Australian friends, as with more purchases, you'd be able to help plant trees along with helping small-scale businesses. But, it's important to remember to use eco-friendly wrapping paper for such gifts to reduce global pollution.
Forestry
Forestry is a clothing company that makes sweatshirts, tshirts, and hats. You can channel your inner hipster with their range of sustainable clothing, such as their trendy beanies. This sustainable brand has a motto, "as we grow, you grow," which means it plants a tree for every item sold.
Forestry has partnered with many local organizations that plant a tree in your name for every purchase that you make. Such brands successfully help to keep our globe green.
Fashion companies need to realize that they are a primary contributor to global pollution as the waste from textiles causes significant chemical pollution.
It is also the responsibility of consumers to know that they're buying eco-friendly products. Therefore you as a consumer should associate yourself with fashion lines that promote sustainable clothing.
We suggest that you buy something from Forestry to plant a tree for a better cause!
See Related: Sustainable, Eco-Friendly Candles to Buy Today
Nalo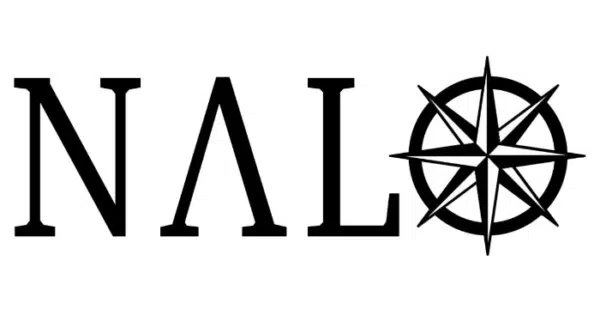 Nalo is a small-scale sustainable brand that aims to preserve our planet by combating climate change and deforestation. They plant five trees for every item that Nalo sells to combat deforestation and leave a lasting impact on future generations.
They realize that it is the responsibility of fashion lines to produce sustainable clothing that lasts longer and is recyclable.
Nalo may be a small-scale brand, but it has set an example that every fashion line can successfully take measures to ensure ethical manufacturing and production.
By planting 585 trees, Nalo created 152100 pounds of oxygen and removed 28080 pounds of carbon dioxide per year.
If a small-scale brand can make such a massive contribution to combating the environmental crisis, then substantial fashion lines could do much better in reversing climate change!
Indi Clothing
Indi Clothing is a sustainable brand that upholds its ethical responsibility towards the environment. They sincerely care about the planet; hence, they give back to mother earth by planting trees for every item sold.
Indi Clothing partnered with One Tree Planted that is a nonprofit organization dedicated to global reforestation. Their mission is to reforest the planet by planting one tree at a time.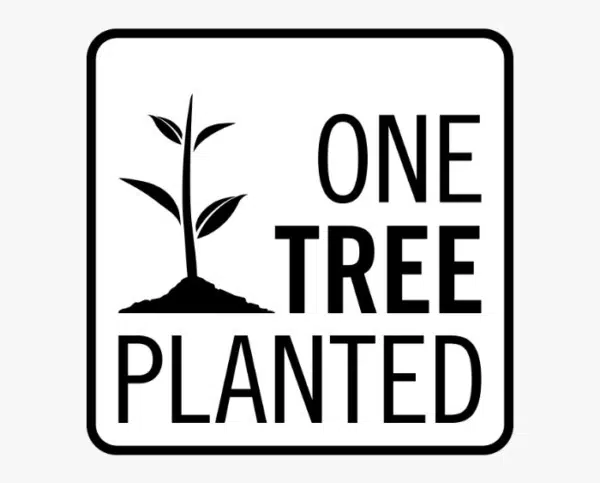 This organization also raises awareness about the importance of trees. In addition, they offer sustainability solutions to businesses like Indi Clothing.
Indi Clothing donates funds from each of your purchases to One Tree Planted. With these funds, One Tree Planted organizes tree planting where it is needed the most worldwide.
In addition to being a clothing company that plants trees, Indi Clothing also takes the responsibility to use eco-friendly materials for its products. From using 100% recyclable and biodegradable packaging to creating products from organic materials, Indi Clothing has passed the criteria for being a sustainable brand.
Melomys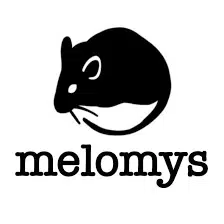 Melomys is a Californian-based online apparel store that actively takes measures to ensure that it makes eco-friendly clothes. They have a variety of t-shirts, hoodies, jewelry, and accessories.
One of the best things about Melomys is that it is an affordable brand with products ranging in price from $20 to $60. This sustainable brand is named after Bramble Cay Melomys; the first species declared extinct due to human-caused climate change. Hence, they make their products from eco-friendly fabrics such as 100% cotton and polyester made from recycled products.
In addition, Melomys only purchases products manufactured ethically with dye processes that minimize water usage and pollution. Besides this, Melomys makes every product to order, preventing overproduction. This means less waste.
Most of the returns end up in landfills. However, this is not the case when it comes to Melomys, as they donate all returns.
Moreover, their primary goal is to plant one million trees by 2025. For this purpose, they plant five trees with each purchase. Thirty percent of their profits are donated to plant trees to combat deforestation.
Melomys also wishes to grow as a sustainable brand to support other environmental causes. Therefore the next time you wish to associate yourself with clothing companies that plant trees, remember to purchase Melomys!
Create Forest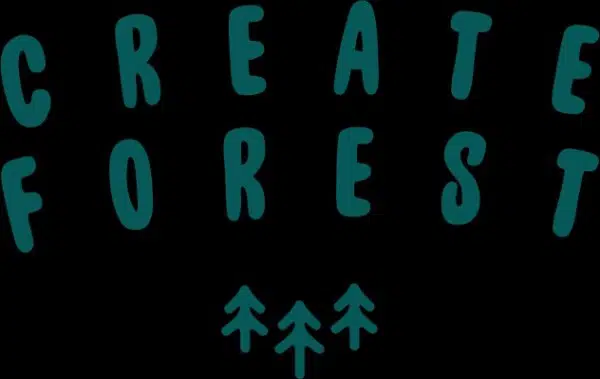 Create Forest is a Canadian clothing company that plants two trees in Canada for every product you buy. This clothing company uses nature-friendly fabrics like organic cotton, wool, bamboo, and recycled polyester.
In addition, they make sure that the products are designed, printed, and manufactured by utilizing socially conscious practices that are ethical and preserve the environment. They also support the restoration of forests and wildlife habitats.
The trees planted through Create Forest's partnerships are also never cut as they contribute to cleaner air, cleaner soil, and cleaner waterways. These measures ensure that our earth benefits from such brands in the long run.
As a result of their eco-consciousness, Create Forest has planted 6,500 trees in Canada since opening its store in 2017. Although this may seem like a small number, the effect of each tree largely contributes in terms of oxygen production and carbon dioxide reduction.
On average, one tree produces about 260 pounds of oxygen per year. It means that if you have two mature trees, they will provide enough oxygen for a family of four. Thus, planting trees goes a long way in terms of helping the climate.
Conscious Step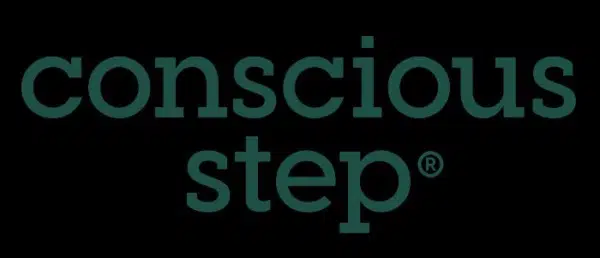 Conscious Step is a sustainable brand that produces socks that are made from recyclable cotton. They do not treat their cotton with herbicides, pesticides, or insecticides.
This brand took great care to make sure that its manufacturing is sustainable and transparent. Their fairtrade socks are made from clean cotton in fair working conditions. They ensure that your ordinary purchase helps a great cause.
In addition to planting trees, Conscious Step also helps other environmental causes such as protecting turtles, saving dogs and ocean animals. Besides this, they also provide meals for underprivileged children.
Each pair of socks contributes to a different cause. In addition, you could buy their 'protect the planet gift box.' This purchase would contribute to saving the ocean, protecting the rainforests, and planting trees.
Conscious Step has successfully planted 930,120 trees for cleaner air and water. Moreover, they protected 750,000 plants in tropical forests. Their motto is "short styles, big impact," and they rightfully stand true to it.
Therefore, the next time you want cozy socks, you can order them from Conscious Step to make an eco-conscious choice to contribute to a more significant cause.
Final Words
Sustainable clothing companies that plant trees with every purchase are essential for our environment to promote green living. In addition, their active measures help to conserve energy and prevent air, water, and land pollution.
Moreover, they prevent human health from deteriorating as tree-plantation helps the global crisis of oxygen depletion and excess carbon dioxide production.
Therefore, we suggest that you start associating yourself with eco-friendly companies to reduce your carbon footprint and help make the earth a better place.
Related Resources