Do you plan to surprise your eco-conscious friend with a unique gift? Here are some of the best sustainable gifts your friend will love.
In 2021, statistics showed 78% of individuals are more likely to buy an environmentally friendly product; they prefer eco-friendly gift ideas ranging from handmade, recycled materials secondhand, and locally-made items. But how do you choose the best gift ideas for sustainable living? When choosing an eco-friendly and sustainable gift, most people experience a constant standoff dilemma.
That's because you want to send something that expresses love and support and impresses your friend. Ultimately you want a gift that won't end up in a trash bin months later. The idea for this gift-giving is to go for something that results in less waste and environmental emissions.
It's crucial to think through it before you put that item in your cart. In fact, the impact of a well-thought-out gift makes it even more valued.
Our guide will highlight some of the best sustainable gift ideas you can wrap for your green-living friends. The items are sustainably sourced and produced and made from materials that conserve the environment.
Best-Of by Category
18 Best Sustainable Gifts For Your Eco-Friendly Friends
When you want to gift your spouse, mom, dad, girlfriend, son, or friend, choosing an item they can use daily, leaving a minimal ecological footprint, is the best way to go. Here are some of the best eco-friendly gifts for men, women, and kids: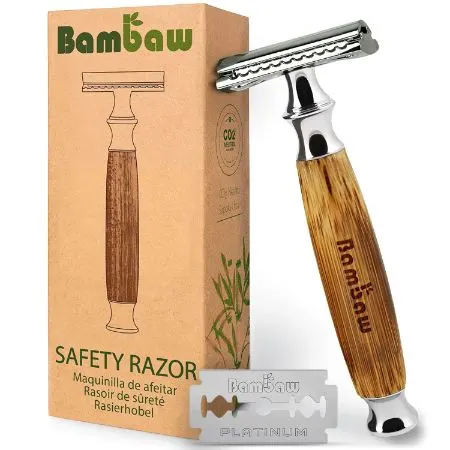 Disposable razors were common in the past, and we often threw them away after use. People are now switching to biodegradable, decomposable razors to preserve the environment.
This Bambaw double-edge safety razor is one of the best eco-friendly gifts for both men and women. It allows them to achieve a cleaner, closer, and smoother shave while conserving the environment.
This safety razor is made of high-quality materials consisting of 100% bamboo and has stainless steel parts that can last a lifetime. Unlike the conventional plastic razors that cannot be recycled and end up in landfills after use, this razor blade is replaceable and recyclable, which conserves our planet.
Most people love this razor because it gives them value for money in the long run, as all you need to buy is the blade. Buying it for your green-living friend will save them money even as they live sustainably.
Unlike the Cartridge razor, this Bambaw safety razor is heavier, has an ergonomic shape, and glides effortlessly. It leads to less clogging, reduced risk of ingrown hair, and minimal irritation or razor burn. It comes with no pivoting head meaning one can shave in shorter strokes.
What better way to surprise that friend than with this sustainable safety razor? And it actually comes with a manual to guide them to achieve a perfect shave.
See Related: Best Eco-Friendly Bathroom Products to Buy Today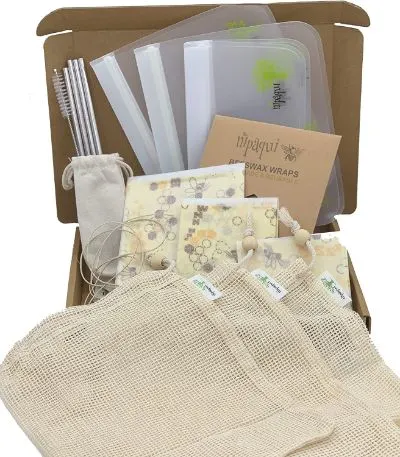 Millions and millions of single-use plastic waste bags end up in landfills. Consequently, they get washed away into the ocean, which risks marine life.
When picking an ideal bag or food wrap as a gift, consider this Nipaqui Zero-waste eco-friendly product. This reusable bag can help reduce waste in our natural habitat.
The kit has 17 pcs of reusable food storage bags consisting of:
Zero-waste reusable produce bags
Beeswax food wraps
Stainless steel straws plus a brush and travel bag
Zip locking bags
The beeswax food wraps create a natural seal that reduces food waste. These wraps are made of high-quality natural materials that keep the food fresh, including beeswax, cotton, tree resin, and jojoba. A natural hemp cord is used to secure the wraps.
The reusable produce bags are made of high-quality cotton. As for the vegetable, reusable produce bags, they can be machine washed, helping replace harmful plastic bags that raise environmental concerns. And the premium reusable zip-locking bags are thick and durable.
These food storage bags are multi-purpose. Besides being used for food storage, they are also ideal for storing makeup, toys, and snacks on a road trip. They are odorless and leakproof.
They include a brush for easy cleaning. It is an ideal zero-waste, eco-friendly gift for your loved one.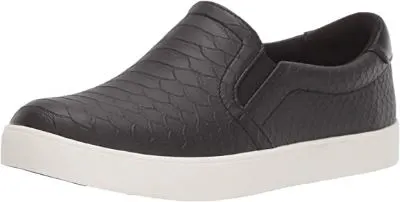 Choosing a perfect gift for a lady is one of the most daunting tasks. But that doesn't always have to be the case. This Scholl's Madison sneaker is one of the best eco-friendly gifts for her.
It is sustainably crafted and comes with a synthetic sole. Its linings are soft and designed from a microsuede fabric made from recycled bottles.
If you want to gift your spouse, mom, or daughter with a shoe, find out their size – don't make it obvious if you want it to be a surprise. This shoe comes in unique designs and sizes and has a slip-on fit with a padded collar and twin stretch gore panels.
This Madison sneaker offers anatomical cushioning, support, and comfort. You can never go wrong with this pair.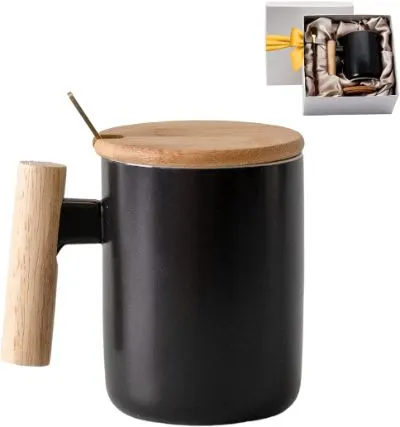 This Bambooware coffee mug set is a perfect gift for all occasions, from mother's day, father's day, to Valentine's Day. You can pick it to send that thank you or quick recovery message to your friend.
This trendy mug is not only environmentally friendly but is also a healthier alternative to plastics. Besides, it doesn't leach toxic and harsh chemicals into your drink.
The lid's unique design helps keep coffee, chai, latte, tea, or hot cocoa warm. The lid can be used as a coaster to prevent heat damage or stains on the coffee table or the dining table.
The fact that the lid can also work as a coaster makes it very convenient to use in an office or workspace. Also, it is perfect for your morning or midday pick-me-ups.
This organic hot beverage mug holds up to 14 ounces of your favorite drink and leaves enough room for toppings and whipped cream. It can be one of the ideal gifts for sustainability lovers or that family member you want to visit on Thanksgiving Day.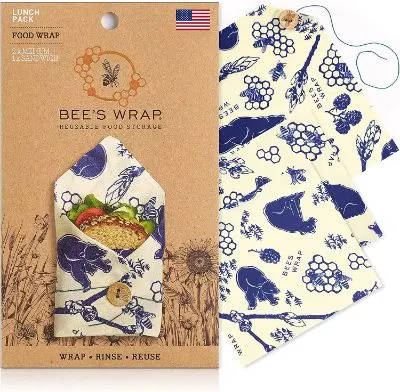 If you want to reduce your carbon footprint on our planet, you can gift yourself, your colleague, or your friend this Beeswax Wrap lunch kit food storage. The set is made of beeswax, organic cotton, jojoba oil (to make it supple), and a (non-smelling) tree resin. It is washable with dish soap in cool water, dried, and reused.
The pack comes with four pieces of different sizes that include:
1 small,
1 medium,
1 large piece
A sandwich wrap with a button that one can use as a plate cover, bowl, or container
It is reusable, making it one of the best eco-friendly gifts.
The food storage kit is an ideal wrap for snacks, bread, cheese, fruit, or vegetable. Furthermore, it's a versatile product that easily converts into an on-the-go placemat.
And you can refresh the wrap after several months of use. All you need is to warm them in the oven to smoothen out the fabric and rejuvenate the beeswax. The product can last up to 12 months, depending on the usage.
This food storage pack for school or office is the best sustainable gift for your friend, whether on a wedding, birthday, or earth day.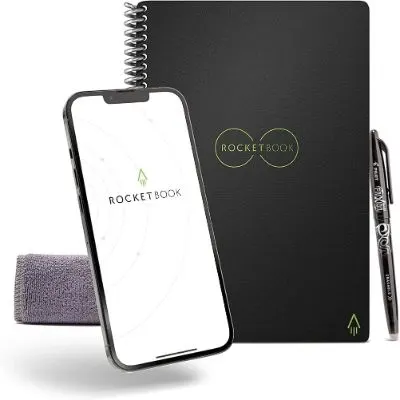 This Rocketbook is one of the best eco-friendly gifts for a green-living friend. The 36 pages dotted grid, reusable notebook ensures zero wastage of paper. To reuse the notebook, you can endlessly wipe it clean with a damp cloth.
It offers the user a classic paper and pen experience and is built for the digital era. You can gift your colleague, acquaintance, or friend this Rocketbook made with sophisticated AI technology.
It has an infinity black cover and an executive size of 6″ by 8.8." It comes with one Pilot Frixion pen marker used for writing. Then, you need to give it 15 seconds for the ink from the pen or a highlighter to dry so as to bond to the specialized pages.
The notebook is connected to all your favorite cloud services. The user can blast their handwritten notes to popular cloud services, including Dropbox, Google Drive, Evernote, or OneNote, with the free Rocketbook application for Android and iOS.
The design last for years or even a lifetime. The pages are made of synthetic materials that offer a tremendously smooth writing experience.
See Related: Essential Environmentally Friendly Tech Products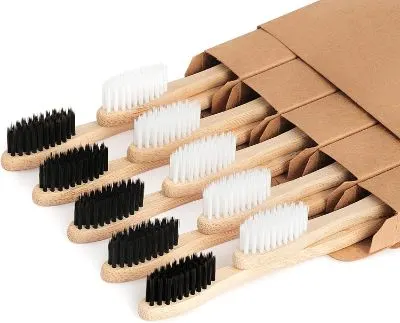 With this Bamboo toothbrush, you can significantly help reduce plastic waste. The toothbrush is made of 100% natural, sustainable bamboo from the farm.
This biodegradable bamboo toothbrush comes with a pack of 10 toothbrushes – packaged individually in cardboard. The toothbrushes are easy to use, and just like you'd use the usual plastic toothbrushes, there is no need for drying the bamboo handle after use.
They have soft BPA-free bristles, which are made of high-quality nylon material. That makes them perfect for removing all plaque from your teeth.
For kids aged 3 to 12 years, this bamboo toothbrush has soft spiral bristles for their tender gums. It comes in handy when picking the best sustainable baby gifts.
On the other hand, adult bamboo toothbrushes have charcoal-infused soft bristles suitable for adults. The toothbrush is easy to distinguish as it has black and white color bristles with labels from A to E so as not to mix up. These biodegradable toothbrushes can make an ideal gift you can give anyone.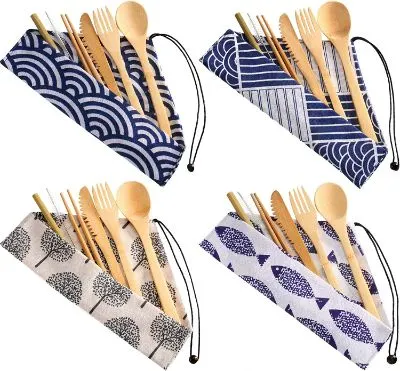 Most people pack a utensil case when they are going for a hike or an expedition in the woods. This Bamboo travel utensil set is a perfect eco-friendly gift for your friend.
The set is made of sustainable materials that can help end plastic waste. It comes with a carrying case and is lightweight and portable. Its thoughtful design makes it fit perfectly into a purse, bag, briefcase, suitcase, or backpack.
It's ideal for camping or picnic outings with friends or family. And these products are best for those with concerns about climate change. The product must be hand washed, making the set reusable and allowing the recipient to say no to a single-use plastic set.
What's more? This Bamboo travel utensil set is known for its flexibility and strength, which gives you peace of mind that you're buying a long-lasting product for your friend.
The complete set consists of a full set of utensils from spoons, forks, chopsticks, and even a straw.
See Related: Best Biodegradable Baby Wipes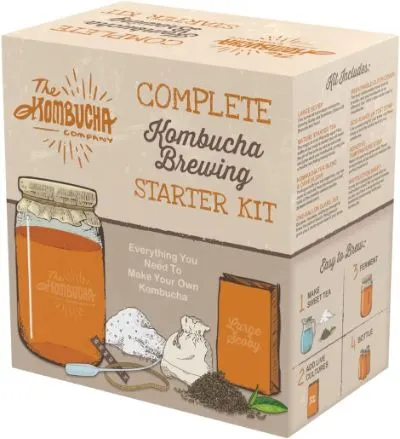 A Kombucha starter kit includes everything one requires to start brewing their own kombucha. It could make an ideal sustainable gift for couples or single men and women that love drinking coffee.
It includes a 4-oz. kombucha tea blend, 6.5″ scoby, two cloth covers, one lb. organic cane sugar, 5Ph strips, two rubber bands, a pair of gloves, four botanical packs, two reusable muslin bags, a Kombucha brewer's handbook.
The scobies are designed to withstand the shipping process even in extreme temperatures. So they will still be intact when receiving the kit.
The kombucha provides Vitamin B1, B2, B6, B12, and C, Acetic, Malic, Probiotics, Gluconic and Butyric Acid, etc. With this organic tea, vegan kombucha, the recipient will enjoy improved digestion, lose weight, reduce stress, improve their immune system, and increase energy. And they will have minimal impact on the environment and animal cruelty.
See Related: Best Eco-Friendly Fireplaces: Top Sustainable Alternatives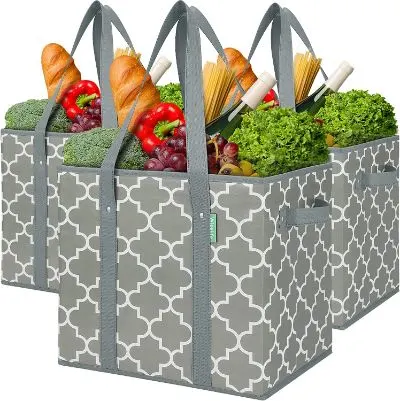 Wise-life reusable grocery bags are multifunctional bags. They are ideal for storing different items, including CDs, books, and toys.
You can use the bags to declutter the items in the car or trunk and carry and organize laundry, art supplies, scrapbook items, cleaning supplies, and school work. And they also come in handy when packing snacks for a picnic, camping, or beach adventures.
Is there a better eco-friendly gift to your minimalist or sustainably living friend than giving them this storage reusable tote bag gift pack?
Firstly, the bag is easy to clean. It is also collapsible, meaning your giftee can fold and store it. It comes with sturdy cardboard to ensure that it doesn't shift when used and will remain upright and open.
This sustainable tote bag is made of heavy-duty non-woven, water-resistant fabric, stiffened and reinforced with sturdy recycled polyester cardboard. The bag can hold up to 33 lbs.
It can be used for grocery shopping and has short side handles and shoulder straps, which makes it easy to carry around. This eco-friendly bag is an excellent alternative to the single-use plastic bags that pollute our waterways and other public areas. Pick this fashionable and eco-friendly bag as a gift for your friend.
See Related: Best Compostable Plates to Buy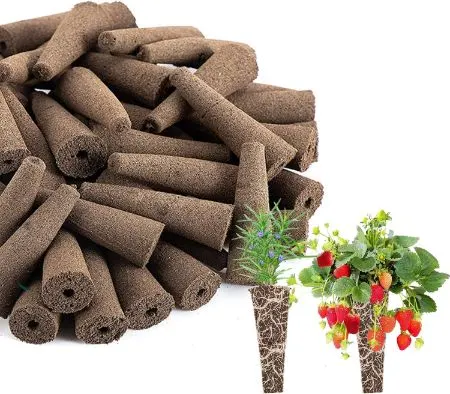 These Aero garden sponges are ideal for people to grow their organic food. They are compatible with aero garden seed pods that Urban Leaf makes.
These aero garden-compatible sponges don't remain soggy and damp, and the plugs are dried prior to shipping. Also, they aren't treated with hydrogen peroxide.
It can be one of the great eco-friendly gifts for that friend that is into hydroponics farming. Your friend can use this Urban leaf coco-coir for counter-top indoor hydroponics growing systems.
They are sustainable, affordable, and high quality. And they can last up to 18 months.
You should, however, note that some reviews say they grow mold. Urban Leaf recommends physically removing or agitating the mold by brushing or using hydrogen peroxide.
See related: Energy Efficient TVs to Start Lowering Your Monthly Bill
Lastly, brewing a tasty cup of coffee like a world-class barista is every coffee lover's dream. With this Kona French Press coffee maker, with a reusable stainless steel filter, one can brew the purest cup of coffee espresso.
How about you surprise your friend with this product this coming festive? For there are many eco-friendly products to use. You will show affection and support and help reduce waste in the environment.
With this French Press coffee maker, your friend will prepare their favorite cup of coffee with a unique flavor that would have been lost in paper filters.
This tea press is designed with a three-piece stainless steel infuser system to ensure taste-free parts, allowing you to get the right flavor directly from the coffee beans. This product is durable and has a unique style. It comes with an 8-cup-sized teapot made from borosilicate glass, which makes it thermal shock resistant and perfect for RV campers.
The wrapping of the large pot with a protective design helps minimize breakage but not at the expense of its looks. These versatile coffee makers can make cold iced coffee & iced tea during summer.
The coffee maker is one of the best eco-friendly gifts for that dad, mom, best friend, or family couple that loves brewing coffee.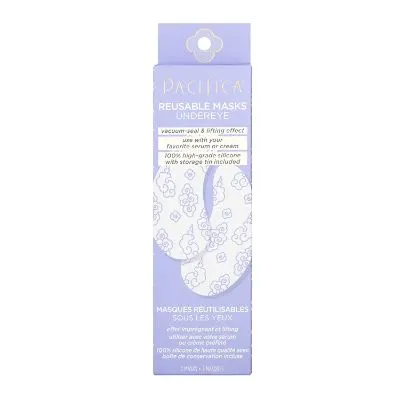 If you have a friend who loves doing skincare routines but hate waste, a reusable undereye mask is a great gift idea! They're designed to use with their preferred serums, creams, or essential oils. And the 100% medical-grade silicone ensures optimum absorption.
This reusable undereye mask is sticky in texture, allowing it to gently lift and flatten skin, helping reduce fine lines and wrinkles. It is also a 100% silicone mask that produces a vacuum-like seal between your friend's preferred serum and their skin, aiding in the "sealing" of chemicals and increasing hydration.
Most importantly, it is completely plastic-free and free of harsh materials formulated without parabens, phthalates, and petroleum. It is 100% Vegan and cruelty-free, safe for the planet, animals, and your friend!
Its storage also comes with breathable tin for easy storage and ease to use. You can instruct your friend that they can wash, store, and reuse it again – with good care, these masks should survive multiple uses.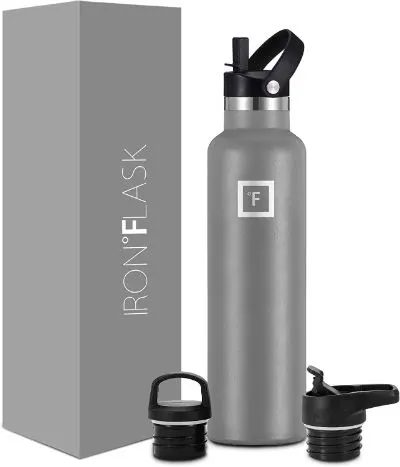 If you have sporty friends or colleagues, the best eco-friendly gift would be introducing them to reusable water bottles. With this insulated sports water bottle, you can guarantee your friend are well-hydrated and healthy!
The Iron Flask is sweat-free because of the small mouth double wall insulation! And it keeps the drinks COLD for 24 hours and HOT for 12 hours. And the best feature of this IRON flask is it comes with three 100% leakproof lids – the patented straw lid, flip lid, and handle lid.
The Iron Flask is composed of 18/8 stainless steel, which is BPA-free and non-toxic. It will never rust or leave a metallic taste. The powder coat exterior finish is a timeless style. It ensures that your friend will stand out with a long-lasting and stylish bottle.
You will have peace of mind that your gift recipient will be pleased with the excellent quality Iron Flask bottle!
See Related: Best Eco-Friendly Water Bottles to Buy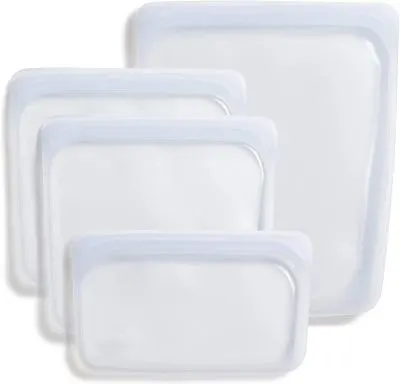 Food-grade silicone storage bags from Stasher are the gift that keeps on giving. They're ideal for marinating meals and freezing leftovers; and are perfect eco-friendly gifts for those friends living alone!
This 4-pack starter kit collection will get your independent friend through a busy day with waste-free storage for anything from snacks to sweets.
Stashers made of platinum food-grade silicone are dishwasher, microwave, and oven safe to 400°F. They can use Stashers for snacks, travel, and low-waste products like reusable straws and cutlery to eliminate single-use plastic.
Furthermore, they are simple to clean, making them reusable, compared to wasteful single-use plastic bags. These environmentally friendly gifts have a pinch-lock closure that can ultimately replace disposable plastic bags.
See Related: Sustainable Eco-Friendly Lunch Bags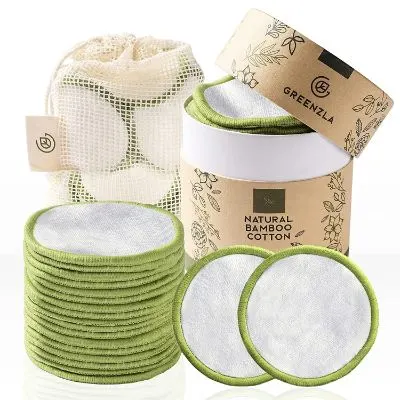 Reusable makeup remover pads are the perfect eco-friendly gift idea for your friend who loves makeup! The GREENZLA's 20 reusable organic cotton rounds are super-gentle and extremely long-lasting.
The pad's multi-layer design makes it gentle and absorbent yet thick enough to use both sides as if you were using two pads. The pad surface is made from ultra-soft natural bamboo and organic cotton fibers. As a result, they are ideal for face washing and skin care.
It contains everything you need for an eco-friendly and zero-waste home beauty regimen, including sustainable packaging materials – a storage container and a cotton laundry bag. Furthermore, these natural pads are soft enough to be used on all skin types, including sensitive and dry skin.
With these reusable makeup removal pads, you'll never have to use disposable wipes, sponges, or paper towels again because they're built to last. Your friend can use them with their favorite makeup remover or facial products.
When you buy from Greenzla, you know you're getting a reputable brand. They specialize in goods that are not only environmentally friendly but also perform as advertised – that is the Greenzla assurance to you. Their bamboo cotton wipes set is the ideal gift for all your ecologically conscious friends, so get one for yourself and one for them!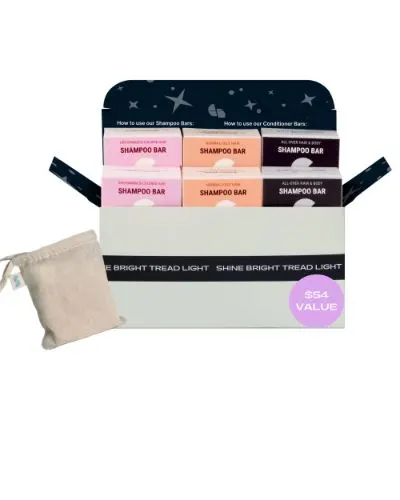 Did you know that 2 to 3 bottles of liquid shampoo are comparable to 2 to 3 soap bars? So why not introduce an eco-friendly shampoo to your best friend through a sustainable gift guide?
Eco-friendly shampoo bars are vegan, Sulfate-free, and plastic-free. And they are also a brilliant zero-waste alternative to lathering shampoos. The SUPERZERO shampoo bar is certified climate-neutral and is packed with avocado oil, shea butter, and plant-based silicone substitutes, making them ideal for dry, damaged, colored, or frizzy hair.
Superzero's MINI all-over hair and body bar is an all-in-one bar with a rich, velvety lather that is delicate enough to care for hair. It is strong enough to clean the entire body, and comparable to liquid shampoos, the SUPERZERO shampoo bar has a 90% smaller carbon impact.
Your best friend will also appreciate this brand as their commitment to the world extends beyond raising the bar for beauty. As a pro-future business and member of 1% for the Planet, they are not simply avoiding plastic; they are also supporting anti-ocean-bound plastic activities and working for a more beautiful tomorrow.
See Related: Is Silicone in Shampoo Bad for the Environment?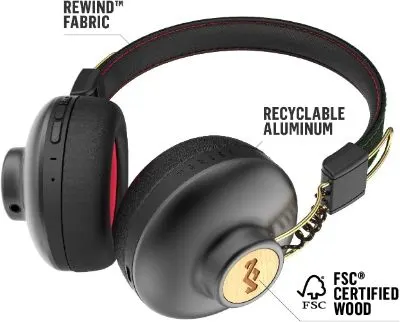 House of Marley has a reputation for developing environmentally friendly audio technology. And with these Positive Vibration 2 wireless headphones, you can gift your techie friend an eco-friendly pair of headphones.
These T3 Platinum and Best on Test Award-winning headphones are constructed of Forest Stewardship Council (FSC) Certified Wood and readily recyclable aluminum. It features two big 50mm aperture drivers for superb clarity across a wide frequency range.
Positive Vibration 2 Wireless will keep your techie friend connected throughout the day, with an average of up to 12 hours of play/talk time. Does your friend gets frustrated with battery dying when they're out and about? No worries. They can enjoy the simplicity of a detachable tangle-free braided wire, allowing them to plug in and listen until they're ready to recharge.
FAQs
Why should you give eco-friendly gifts?
Sustainable gifting aims to use as few resources as possible and utilize natural, biodegradable, and recyclable materials. By providing your friends and family with sustainable gifts, you contribute to protecting the environment and help your friend do the same!
What do you get for a friend who cares about the environment?
When shopping for eco-friendly gifts, seek products that contain biodegradable ingredients, recyclable or compostable wrapping paper, and sustainable, plant-based, or reused materials. The usage of reusable items rather than single-use items has environmental benefits.
What exactly are green gifts?
It began with the idea of reusing present packaging, and it has evolved into the view that gifts can be chosen or manufactured in a way that minimizes their environmental impact.
How can I tell if a product is environmentally friendly and sustainable?
Look for a carbon-neutral enterprise and brands with B Corp certification emphasizing sustainability. Purchase from brands committed to zero waste and use natural or no packaging materials. And check their website or the product's label for green certifications.
Related Resources