While parenting our children, we want to make as many long-term choices as possible. It is tough to learn about the many options available in each world, such as baby toys or ecologically friendly kids' toys.
Give your children durable toys that are good for the environment and are both entertaining and appealing, and help them make a toy box that doesn't have any plastic toys!
Here are some of the best eco-friendly toys available to assist you in greening your home and your children's toy box.
An eco-friendly toy is a fantastic investment since it helps you reduce your household's consumption of plastic toys, but they also teach children about the benefits of sustainable toys. We've put up a list of the best eco-friendly toys for kids.
Best-Of by Category
Best Sustainable & Eco-Friendly Toys for Kids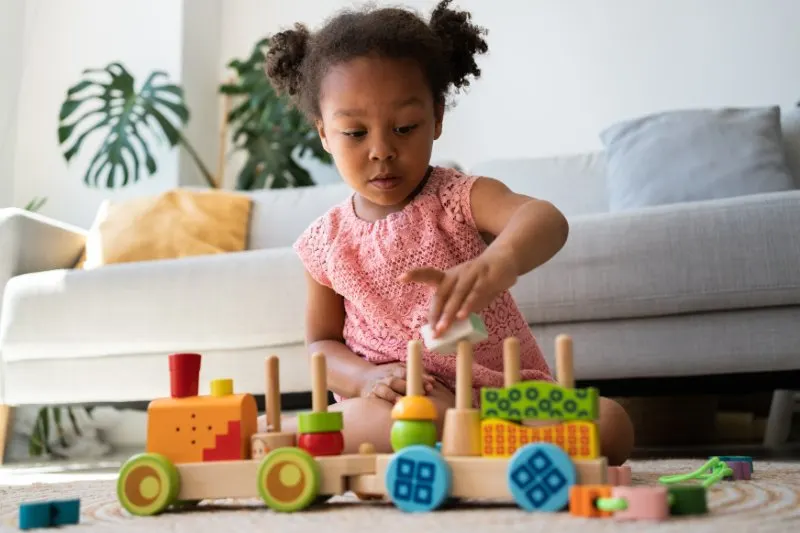 Green toys (that's toys made through ethical and sustainable manufacturing, not green-colored toys…unless they are *insert mind blow GIF here*) are beneficial for the environment in certain respects. They might be made of recyclable materials.
They might also be made from natural or environmentally sustainable materials. They are generally also made from natural materials that are better for kids' health and child safety.
We've included environmentally friendly toys so that curious, bored, and interested kids may let their imagination run wild while still helping to save the environment via plastic-free play.
These are made with significant environmental considerations, sustainable materials, and production practices.
Still, we've included objects that will help kids interact with their environment while also lasting decades, since what could be more ecological than a toy that lasts ages?
There are items in this collection for individuals of all ages and interests.
1. Swurfer The Original Stand Up Surfing Swing – Best Active Toy
The Original Swurfer encourages children, and teens (and adults) to spend time in the playground or backyard. It takes a couple of minutes to set up the board, and each panel can hold up to 200 pounds. It's also a great tool to improve your core posture and stamina.
Each board is handcrafted using wood and recycled plastic bottles.
Pros
Smooth feel
Made using natural or recycled materials
Easy to pack up or assemble
Cons
It's essential to be focused, or you'll wipe out like a chump!
See Related: 12 Best Sustainable Shoes for All Different Occasions
2. Tegu Tints Block 24 Piece Set – Best Magnetic Toy
Tegu's building blocks are handcrafted by Fairtrade Honduran artists. A magnet is hidden within each brick to help them lock together. This wooden toy set is colored with non-toxic paints and water-based lacquers.
The bulk of the sets is made from Huesito ("little bone") trees, which may be found in abundance in Honduran forests. The company works with cooperatives to choose the trees they use to ensure that they are not contributing to deforestation.
Tegu will cover the costs of returning the set when your family has outgrown it, preventing it from ending in a landfill.
Pros
The brilliant, fun colors of the cubes are a plus!
It helps with memory
It improves cognitive ability
Cons
Some kids just want to TEAR IT ALL DOWN!
See Related: 11 Best Products to Help Climate Change to Buy Today
3. Puzzle Cube Set – Aroic – Best Overall
Puzzle Cube sets assist children in improving their cognitive skills, plus that one kid at summer camp who can solve one in less than 30 seconds is a badass for life – you know the one I'm talking about.
Matching all of the series and colors, your child will love working on this classic toy for hours. The cube revolves smoothly and twisting it is easy. Aroic's cube is made of non-toxic paints and odorless ABS and produces plastic toys. It lasts a long time and has no negative environmental consequences.
This is a fantastic approach to boosting cognitive ability from a young age. Psychologists believe puzzle cubes improve memory because of the color sequence's continuous interaction and hand-eye coordination is also put to the test!
Teachers choose this set because of the sturdy material. Instead of watching tv, try to present them with a toy like this to hold their attention. The value of creativity in a child's brain development cannot be emphasized enough.
This cube has all your kids need to prosper. Suitable for school playgrounds, birthday parties, social events, camping, flights, and long car trips.
Pros
It's addictive
The rich colors of the cubes are just like the ones from your own, departed youth
It helps with memory
It improves cognitive ability
It aids hand-eye coordination
Cons
It's addictive
It can take a very long time to solve the cube
The endless click-clack-clickity-clacking may get old
4. 10 Piece Kids Beach Toys- Comme Han (Ideal for the beach)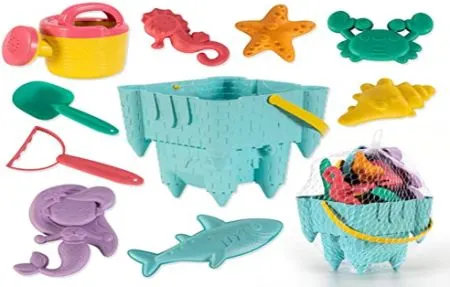 It's a fantastic set of ten different beach kids' toys! What's not to like? The set includes mermaids, seahorses, crabs, and starfish, as well as a sand rake, castle-shaped bucket, and spade.
You can spend a day at the beach enjoying yourself- I mean, your kid will enjoy this set. This set is made of wheat-straw plastic, a more ecologically friendly option than petroleum-based cheap plastic toys.
If you had to coin a phrase to describe this compilation, you'd say "educational – and everyone like sandcastles."
When toddlers play with sand toys, a child grows and develop their own stories and feel in command of the scenario. These toys promote both hand-eye coordination and social interaction.
Were you under the impression that your kids could only use them during the summer? No! It's suitable for use in the winter too, so your kids can make snow castles!
Pros
The sheer number of charming toys
You can use the bucket to store everything
Sandcastles are awesome – snow castles have their place too
Cons
Some of the miniatures are relatively tiny and easily lost
See Related: Are Orbeez Biodegradable?
5. Melissa & Doug Band-in-a-Box (Best for Music)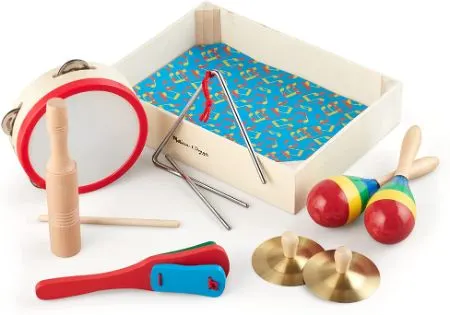 Music has been demonstrated to influence the development of children's brains substantially – even while they're in the womb. Children learn about culture by playing music, and fine motor skills are honed by learning to use instruments.
Kids can use a variety of instruments to generate music (or at least attempt to), and this box is a fantastic place to start. The box is made from sustainable rubberwood trees and certified organic glue, and is designed as much as an instrument as its contents!
Harmful chemicals are not utilized in these toys, and the colors are created using organic pigments. According to the makers, the box is suggested for children aged five and above.
Children learn about culture by playing music, and fine motor skills are honed at the same time. Although the price is steep, the quality and lifespan make the investment worthwhile. It's a one-of-a-kind and colorful toy!
This set will steal the show at any gathering, whether it's a birthday celebration or a family get-together. It encourages originality and invention, and children like sharing their music with their peers, so it's a win-win situation. It is always possible to have fun while using environmentally responsible toys.
Pros
Wood that is good for the environment
You kid gets a taste of music
Innovative box design
Cons
It's a little expensive
It will be loud
6. Baby Teething Ring Crochet Beads and Wooden Baby Rattle – Infants' Favorite Toys
Environmentally friendly gifts provide the best presents for people that live a sustainable lifestyle and want sustainable toys for kids. It's challenging to know what to get an infant, but these baby teething toys are perfect.
Mothers have a hard time when their infants begin teething, and these rattles will help distract them from their sore gums. They are green toys built of ecologically sustainable materials such as imported beech wood. The rattles are free of PVC, lead, cadmium, and a bunch of other nasty chemicals.
The ethically sourced, choke-proof wood of these rattles is ideal for baby's gums during difficult teething moments, giving them something firm, but comforting to gnash on.
The bear and elephant are easy to handle since they were designed for little hands. Consequently, infants' motor skills can develop as they play with these eco-friendly toys. For babies to toddlers, they are highly recommended!
Pros
Rounded edges
The size is excellent for babies' hands
Forms that are attractive and easy to grasp
Cons
Wood is prone to cracking
See Related: 13 Best Posters on Saving Earth and Environment
7. Ecokins Hanging Ring-Tailed Lemur – Best For Cuddles Toy
Soft stuffed animals are something that every youngster appreciates having in their room. They often become attachment items that they carry with them – it's always good to travel with a friend.
This one-of-a-kind ring-tailed lemur is the cuddliest of them all. It's an excellent ecologically friendly gift and one of the best eco-friendly toys on this list.
Recycled bottles were employed in the production process. Each of those bottles has been thoroughly cleaned and shredded before being used to manufacture the cloth and mill.
The hanging ring formed from the monkey's arms is a godsend. A stroller, car seat, or doorknob may all be used to suspend the lemur, helping you keep track of it when your kids don't. It also works well as a room decoration.
It's not only soft and utterly lovely, but it's also educational. The lemur is one of the world's most beautiful natural animals. It can stimulate children's interest in animals, their surroundings, and our endangered world.
Pros
The velvety texture is a plus
Bottles have been reused to make this fella
Hook it with you wherever you go
Cons
You'll want to buy more after you've looked at his little face
8. Tecno Jumbo PlayBio – The Most Effective Building Toy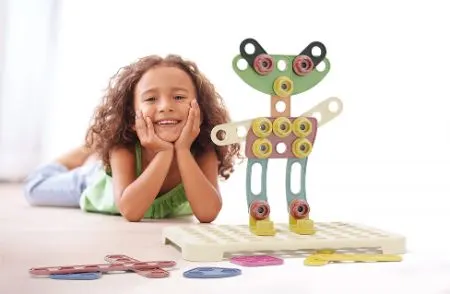 When it comes to environmentally friendly toys, we can't overlook Quercetti. Their Tecno jumbo results from a desire to make ecologically friendly toys with engineering in mind. Anything may be built using a combination of bolts, wheels, screws, and different shaped plates.
Fine motor skills and inventiveness are stimulated with this set. Creative kids will like making new creations out of simple parts and might happily spend a whole day doing that…quietly.
Because the components are quite chunky and vividly colored, they are virtually impossible to misplace. Tecno jumbo is made using "bio-composite" biodegradable components.
Pros
Colors that stand out
Studying and playing at the same time is doable!
Sustainable
Smooth edges and swallow-proof pieces
Cons
Really creative kids will tire from this quickly – they may need a bigger set
See Related: Best Compostable Plates: Eco-Friendly Options to Buy
9. 12-Pack Hurricane Reusable Water Balls – Summer's Best Toy
Water balloons are a must-have for summer fun! On the other hand, water balloon battles are messy, difficult to organize, and environmentally wasteful. Before you start playing, you must first fill in all of the balloons, then once it's all done and all that clean water has been spilled, you have to pick up the rubbery remains.
Here's a more environmentally friendly option: hurricane water balls, as they're known. To prevent damaging the environment with plastic toys, replace balloons with these balls. You may play with the 12 balls included in the kit with your children. There are a variety of colors to choose from, all of which are very identifiable in the air.
After being filled with water, their self-sealing flaps secure the seal, then they splash open as soon as they hit someone. Your youngsters will go nuts, having fun in the park or the yard with these suckers. They are awesome, even though they are a little pricey.
Pros
You will undoubtedly have an excellent time
Balls that may be used again
They're non-irritating and safe to use
Cons
They are only for older children due to the strength required to throw them
10. Organic Cotton Soft Chime Busy Baby Ball – The most adorable toy
Organic cotton and non-toxic paints are used to create these green toys. The cloth of the baby ball petit collage's silky texture mixes very well with the skin of newborns, babies, and toddlers. It's also cute as all heck. Soft toys may aid your baby's development and growth in various ways. They provide both emotional and psychological assistance. The chiming rabbit has two ears, making it simple to hold and play with for the baby. This is a terrific option for environmentally friendly gifts.
Petit collage is well-known for its superior quality. Their organic cotton feels silkier and more comfortable on the skin than ordinary cotton. The rabbit is also filled with recycled polyester.
This ball may promote crawling since newborns will seek a rolling rabbit across the floor. The toy also features a little bell to help you keep track of your baby!
Toys that are good for the environment must come in recyclable packaging; luckily the rabbit comes in a simple cardboard box. For newborns and babies, it is highly recommended.
Pros
The fabric is light and airy
The fabric is made of organic cotton
Helps get babies crawling
It's cute – REALLY cute
Cons
Despite the bell, this thing does roll under couches a LOT
See Related: What is Biomass Energy: Pros & Cons of this Resource
Buying Guide for Environmentally-Friendly Toys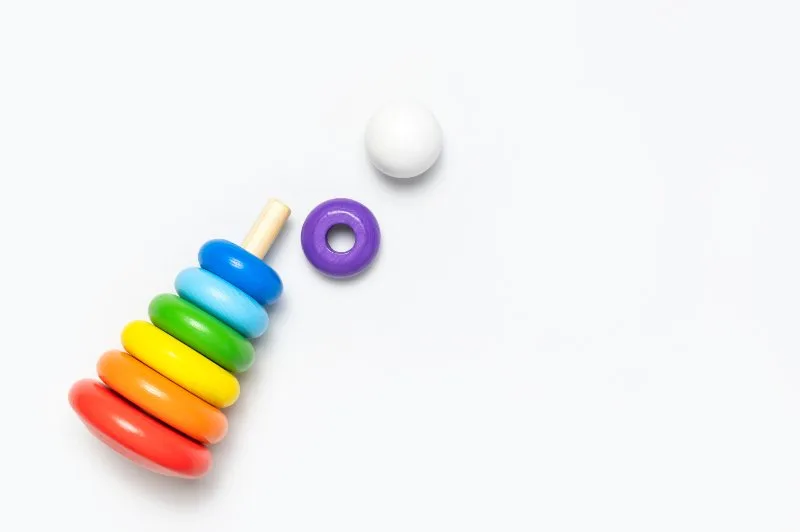 Use the guidelines below to choose safe toys for your children and the environment:
Do your homework
The majority of us are constantly pressured for time. You may feel pressured into making short visits to the toy shop to plan for birthdays, holidays, and other celebrations as you manage your job and personal lives. Slow down a little bit before you go. For further assurance, go online and look up the toy's specifications.
Select the Proper Material
When possible, minimize plastic toys since they contain many harmful chemicals produced over time. Choose toys produced from safer polymers with 1, 2, 4, or 5 labels at the very least.
Choose toys manufactured from natural materials, such as unpainted wooden toys, or organic fabrics like bamboo fibers, cotton, or hemp. They should be pretty healthy for your children since they seldom contain dangerous pesticides. When buying puzzles, books, and other printed toys, be sure they were produced using natural inks on recyclable and degradable materials.
In your backyard, you'll find some of the coolest toys on the planet. Stones, sticks, mud, and sand may be fantastic playthings that help to reduce childhood's ecological impact. Old cardboard boxes can be turned into forts and rocket ships if a child gets ahold of them.
Purchase High-Quality Products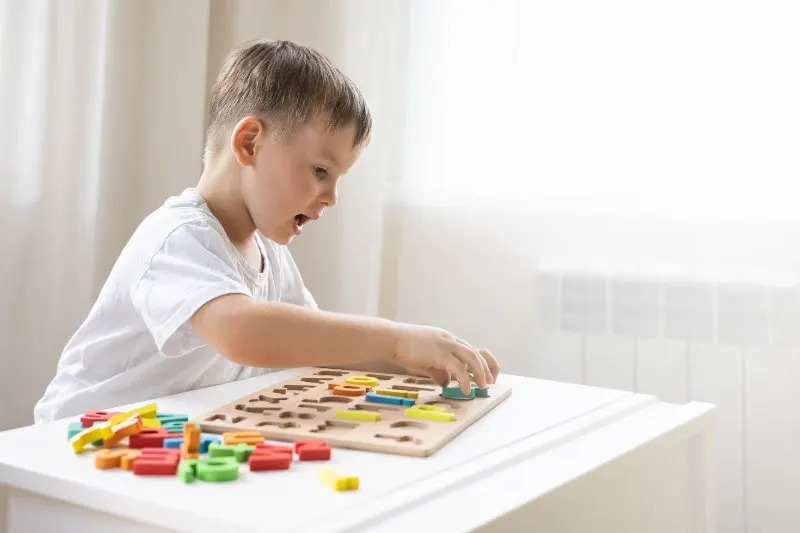 During difficult economic times, parents may feel compelled to take shortcuts. Be wary of low-cost toys. Manufacturers make shortcuts to decrease manufacturing costs, and children can be exposed to harmful items. Rather than succumbing to pressures shop wisely.
The extra money spent on high-quality toys can be a wise investment, particularly if you want your children to grow up to be healthy and strong young adults! High-quality toys may also survive for several childhoods, making them an excellent long-term investment.
Reputable brands are more likely to provide environmentally friendly and safe items since their policies and methods are more transparent.
See Related: 12 Types of Terrain You Need to Know
Batteries should be avoided
Battery-powered toys may be entertaining but they come at a high environmental cost. Batteries not only produce a lot of harmful waste, but they also represent a significant concern to little infants who may choke on them, or break into them
Consider alternatives to battery-powered toys that youngsters can power with their hands and creativity. Maintaining physical and mental activity in children may help them build a strong foundation for a healthy and happy life.
Purchase fewer toys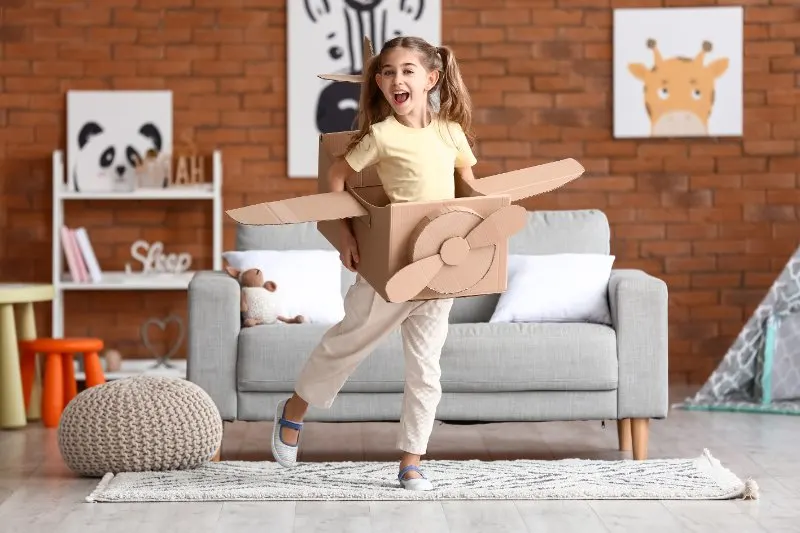 Is your youngster really in need of all those toys? Encourage your children to enjoy life without being reliant on material goods. To acquire high-quality, safe toys that can endure long enough to serve all of your children, combine careful toy selection with intelligent decisions.
Consider going on a picnic or to the movies with your friends. Outdoor playgrounds, hiking trails, museums, learning to cook, knit, crochet, or sew, taking up a martial art or musical pastime, and any manner of other activities help children grow holistically without breaking the pocketbook or harming the environment.
Purchasing safe toys guarantees that your children enjoy a happy, healthy, and safe childhood. At the same time, by making informed decisions, you can help to protect the environment while also rewarding ethical toy producers.
As you put the following suggestions into practice, you'll undoubtedly discover new methods to make life better for all children in your life.
Related Resources