Which are the main environmental organizations in Africa, and what do they do? Please go through our top 15 list to get a comprehensive overview.
Every 5th of June, the world celebrates a crucial day, "World Environment Day." People across the globe, take part in various activities during this day. The message is to protect the environment against pollution and degradation.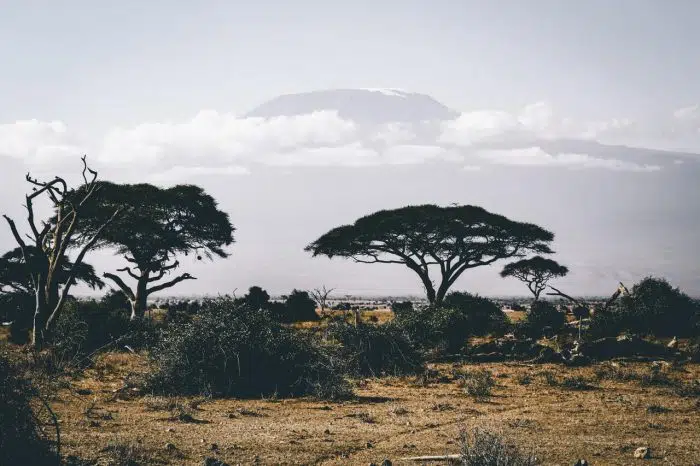 However, caring for the environment is not a single-day event. Environmental protection is a continuous mission that everyone needs to ensure its success.
In this spirit, several environmental organizations in Africa have come up to keep the mission alive. Also, many environmental leaders and NGOs are at the forefront of promoting this global agenda in Africa.
In this article, we have a list of environmental organizations in Africa, that work tirelessly in conserving the environment and promoting sustainability in the continent and beyond.
Here are the main ones:
Top African Environmental Organizations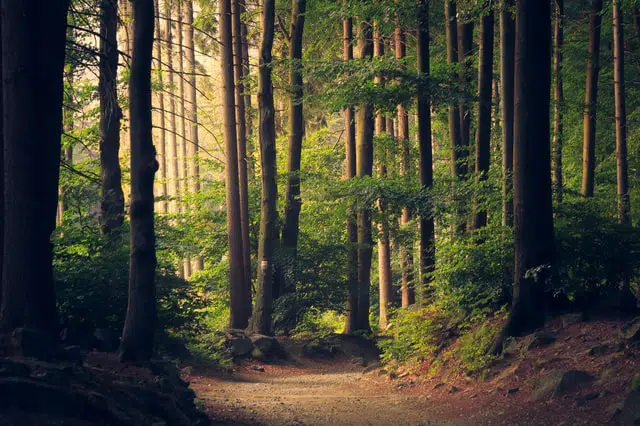 1. The Green Belt Movement (GBM)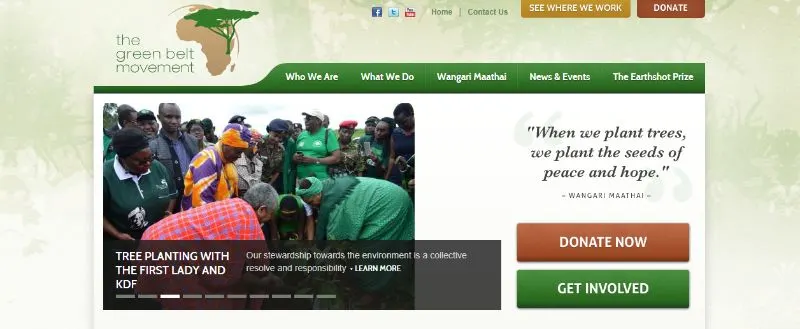 The Green Belt Movement (GBM) is one of the leading NGOs working for environmental protection in Africa. Established in 1977 by Nobel Peace Prize winner the late Prof. Wangari Mathai, GBM focuses on improving community livelihood and protecting the environment.
The organization works at the grassroots where it takes part in environmental activities such as tree planting and growing seedlings. Notably, GBM encourages volunteerism and participation of women in environmental conservation advocacy.
It does this by helping them improve their livelihood through activities like:
Encouraging them to plant trees, to restore water catmint area
Teaching them rainwater harvesting techniques
Offering food and monetary tokens to exceptional women
Curbing deforestation by providing alternative use of forests
It's through the desire to protect the environment that made its founder, win the Nobel Peace Prize.
2. Environment Liaison Centre International (ELCI)

Protection of biodiversity and natural resources is the core of Environment Liaison Centre International (ELCI). This organization is an umbrella of different partners working on protecting the environment. ELCI's goal is to enhance the ability of the civil society organization to manage environmental resources and support effective environmental governance.
Also, it aims at improving community livelihoods and economic activities through is environmental conservancy programs. ELCI runs programs that target three areas, including
Agriculture and food security
Biodiversity and natural resource management
Climate change and energy
In addition, this environmental organization has a quarterly journal – Eco forum Journal. The journal focuses on sustainable development and environmental issues.
It intends to invoke debates towards these issues, and encourage the adoption of a positive outlook on natural resources and environmental management. The organization has its headquarters in Nairobi, Kenya.
3. Giving Life Nature Volunteer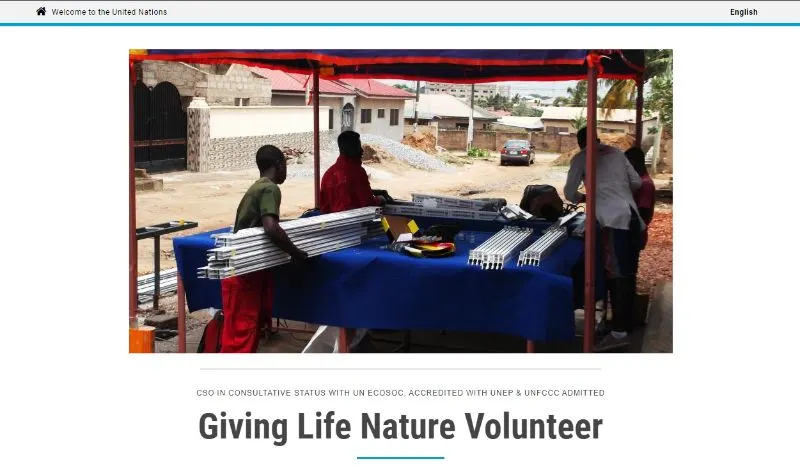 Giving Life Nature Volunteer (GILINAVO) is an environmental NGO in Ghana. The organization came into existence in 2000 and registered in 2005. It is a member of the Ghanaian environment protection agency.
GILINAVO encourages the volunteerism of students, women, institutions, and well-wishers in protecting the natural resources and the environment in Ghana.
Besides the environment, the group focus on caring for youth, women, children, human rights, peace, food security, and agriculture. It realizes its mission by working with students, school committees, and tourist coordinator groups.
4. African Youth Initiative on Climate Change (AYICC)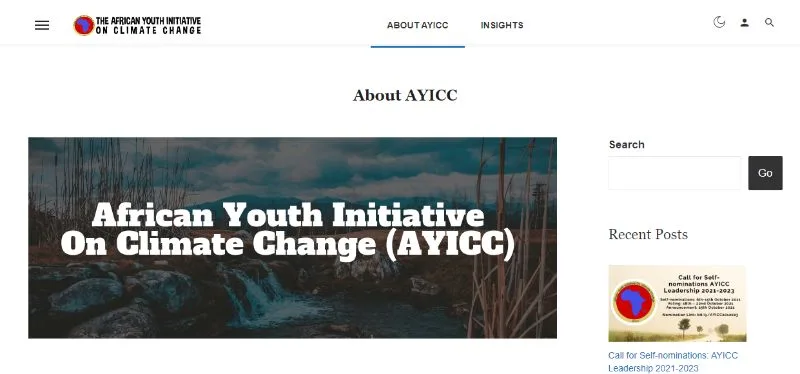 AYICC is one of the youth NGOs working for environmental protection in Africa.
Founded in 2006, this organization is an umbrella of youth groups, university, community-based, and rural young people organizations that focus on the fight against biodiversity loss and climate change. Its goal is to consolidate youth voices and ensure their active participation in the climate change negotiations in international spheres.
AYICC concentrates on six main areas, including
Agribusiness promotion
Ecological restoration and tree planting
Recycling
Renewable energy promotion
Action for climate empowerment
Campaigns and advocacy
Also, it partners with African countries and international organizations such as AU and UNEP. If you are a youth, this organization is an excellent platform for you to contribute to environmental conservation.
5. Green Africa Foundation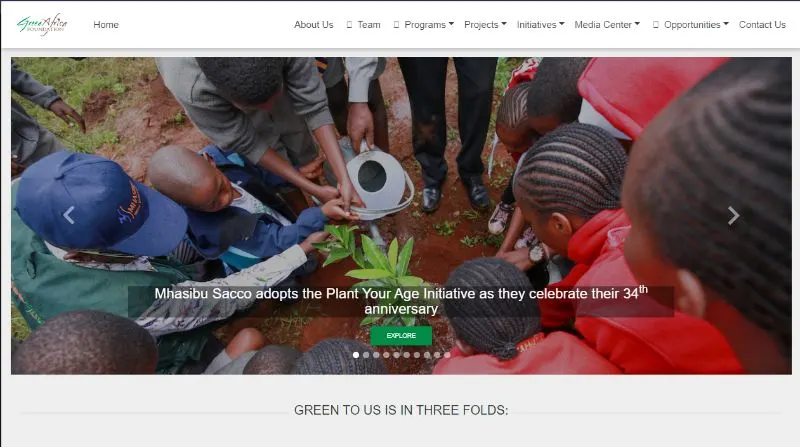 A green world is a sustainable and healthy planet. The Green Africa Foundation operates on this aspect. Founded in 2000 in Nairobi, Kenya, it is one of the top environmental organizations in Africa. The organization works on the slogan "Think Green, Act Green" and has three green pillars, which include:
Being kind to people by preserving ethics and offering training on life skills
Promote healthy and peaceful communities, as well as create a sustainable livelihood
Environmental conservation
Green Africa Foundation works with learning and religious institutions, as well as organize music and sports to promote its agenda. Also, this environmental NGO learns a campaign dubbed "The Plant Your Age."
This campaign seeks to personalize the environmental commitment by encouraging individuals to plant trees that are equal to their ages. This way, it hopes that the goal of having a green Africa will be easy to achieve.
6. The health of Mother Earth Foundation (HOMEF)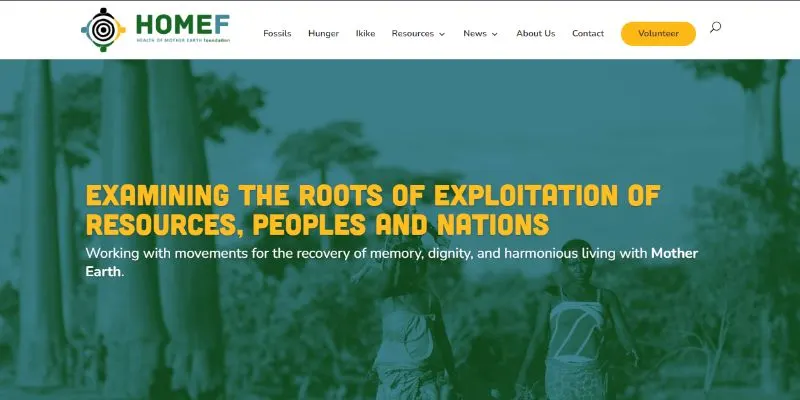 Earth is the mother to all of us. And if we don't care for it, it will have nothing to sustain us. The health of Mother Earth Foundation is one of the African environmental organizations in Nigeria. It is an advocacy organization focusing on environmental/climate justice and food sovereignty. HOMEF focuses on fossil politics, whose goal is to encourage people to shun the use of fossil fuel – an action that will enhance environmental protection.
Also, this organization runs hunger politics and Ikike. These projects seek to achieve food sovereignty and the protection of natural resources. Besides, HOMEF runs different advocacy webinars addressing current environmental and biodiversity issues alongside other publications.
These materials and forums focus on equipping the public with information that will enhance environmental conservation and sustainability of mother earth.
See Related: 12 Types of Terrain in the World
7. International Centre for Environmental Education and Community Development (ICENECDEV)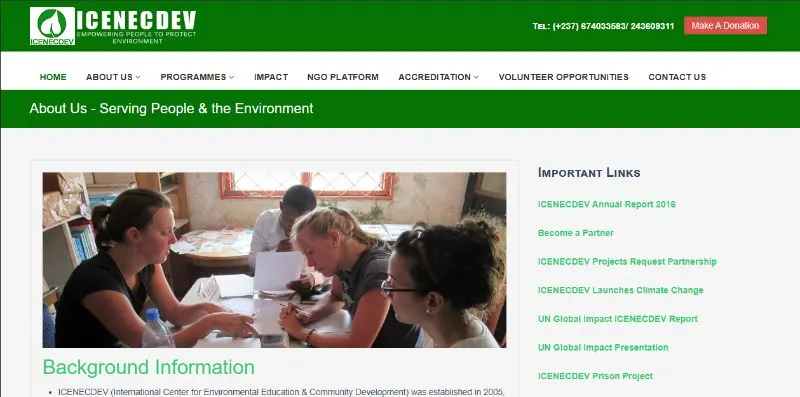 Established in 2005, ICENECDEV is an environmental advocacy organization in Cameroon with a mission of empowering people to protect their environment. The organization helps to enhance environmental conservation by transforming the human attitude towards natural resources and ecological assets.
ICENECDEV uses a grassroots approach in building and creating environmental awareness, promoting education, and offering community development support. It does so through sharing ways and information, on how people can address environmental protection issues.
To achieve this, the organization has come up with six distinctive programs, namely:
Environmental education
Sustainable forest management
Improving air quality
Sustainable agriculture
Sustainable waste management
Access to sustainable renewable energy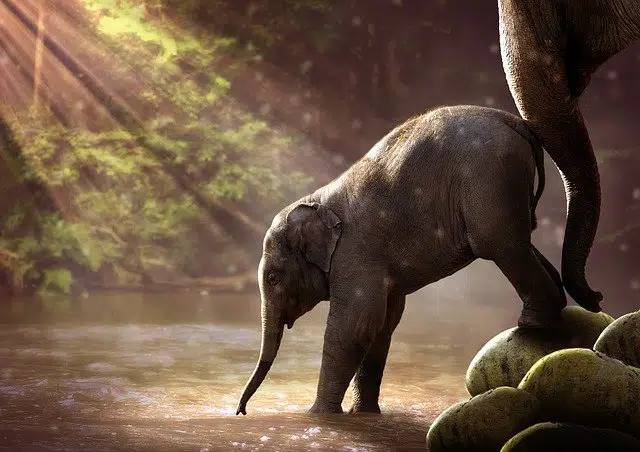 ICENECDEV also partners and offer advice to both local, African, and international agencies on the best way to conserve and take care of Mother Nature.
8. African Sustainable Energy Association (AFSEA)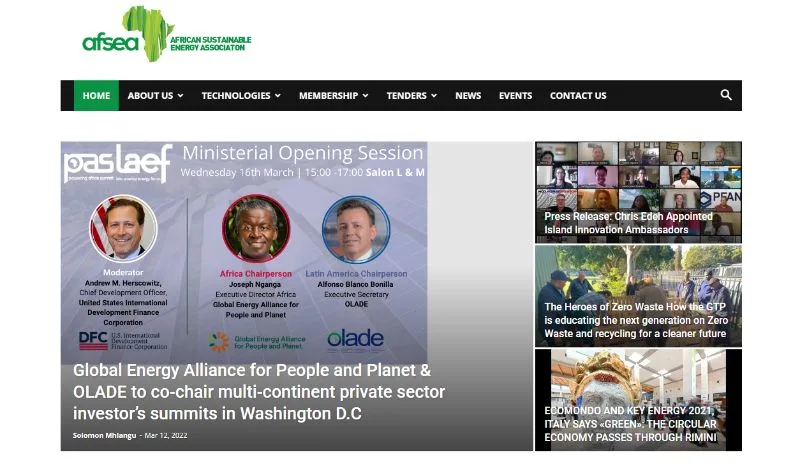 The adoption of sustainable energy is one of the essential ways of conserving the environment. Sustainable energy reduce carbon emission, which eliminates the greenhouse effect.
African Sustainable Energy Association (AFSEA) runs on this aspect.
AFSEA is an advocacy membership organization that focuses on sustainable energy in Africa. The organization promotes the building of a future founded on renewable energy and clean technology.
It has over 480 member organizations with each focusing on a particular aspect of renewable energy in areas such as biogas, solar, wind, waste energy, and other sources of green energy.
Also, the organization supports its members through the provision of current information and policy updates, as well as organizing events and training workshops.
See Related: Is R410A Bad for the Environment?
9. Mohammed VI Foundation for Environmental Protection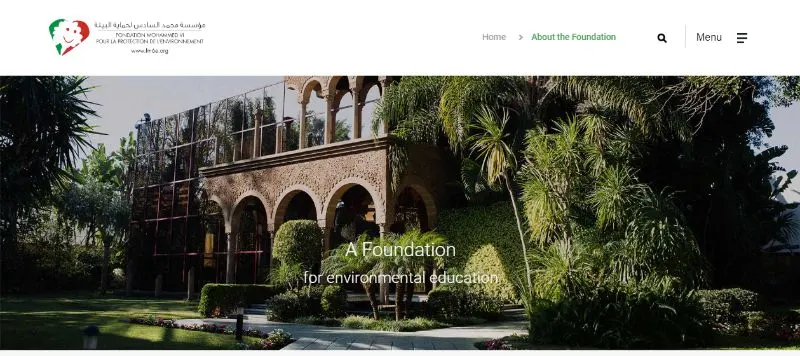 Established in 2001, the Mohammed VI Foundation for Environmental Protection is an initiative of the Morrocan king, His Majesty King Mohammed IV.
Its mission is to create awareness and promote education on environmental issues.
The aim is to prepare an environmentally conscious future generation that engages in a path of permanently sustainable development.
This environment organization realizes its mission through training the stakeholders, particularly the youths. It helps to create public awareness, educate people on environment protection, and mobilize the stakeholders on participating in innovative programs.
The initiative focuses on six areas, which include:
Coastal protection
Air and climate
Education for sustainable development
Responsible tourism
Restoration of historic gardens and parks
Development and safeguarding of the Marrakech palm grove
Mohammed VI Foundation for Environmental Protection also partners with international environmental agencies such as UNESCO and UNEP.
See Related: Is Drano Bad for the Environment?
10. Energy, Environment and Development Network for Africa (AFREPEN/FWD)

AFREPEN/FWD is among the leading environmental Organizations in Africa. Established in 1987, this NGO focuses on enhancing environment protection support and skills, on ensuring the provision of cleaner energy in Africa. The organization has a presence in 19 countries with its headquarters in Nairobi, Kenya.
Also, AFREPEN/FWD promotes investment in sustainable energy and partners with continent bodies such as the African Development Bank in enhancing this objective. The core areas of this organization are:
Energy sector reform
Renewables, and energy for rural development
Gender and energy
Energy Services for the urban poor
Special studies of strategic significance
11. Eastern Africa Environmental Network (EAEN)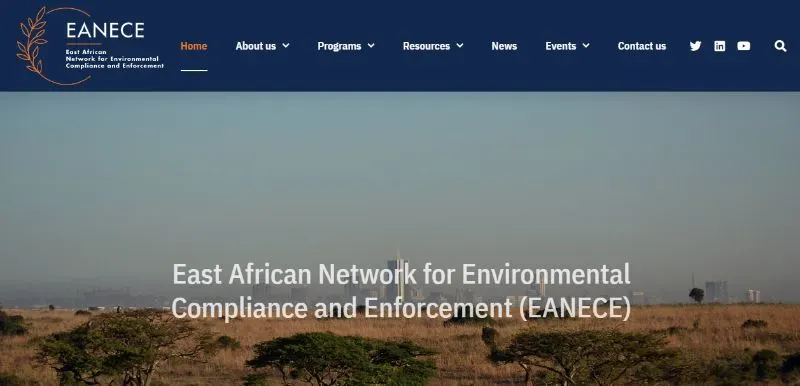 EAEN is a leading NGO related to the environment in Africa. The organization focuses on creating awareness of the current environmental issues in East African countries.
It does this by organizing events and activities that engage the public and raise awareness of the environmental issues and problems in this region. Also, it is a leading advocate of the UN sustainable development goals (SDGs).
EAEN collaborates with local and international organizations such as Kenya Wildlife Services to guarantee success for its projects. It is among the most active environmental organizations in Africa, and whose impact is equally felt.
12. Centre for Justice Governance and Environmental Action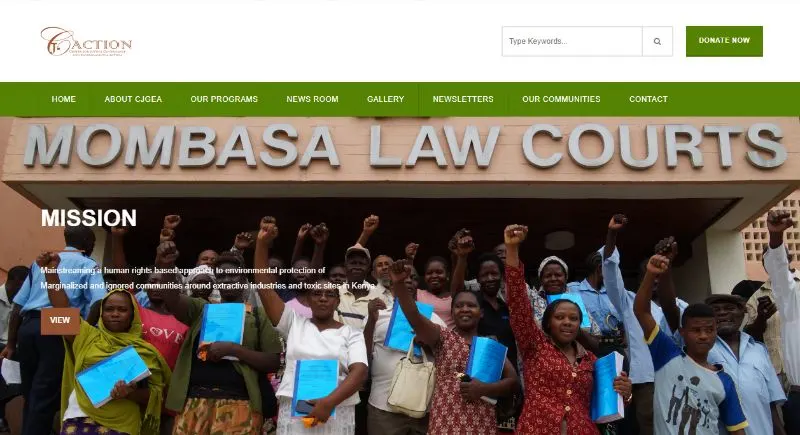 Centre for Justice Governance and Environmental Action (CJGEA) is an environmental advocacy NGO based in Mombasa, Kenya. The organization works to achieve environmental and human rights for the economically marginalized communities on the toxic sites and extractive industries.
As an advocacy organization, CJGEA addresses the need for protecting communities from toxic and environmental pollutions from extractive industries established in their neighborhood and informal settlement areas.
Also, it offers an opportunity for the communities and individuals to report incidents of violation to the health environment by organizations. The initiative runs a project dubbed "Tuna Sauti," which is the activism forum on access to a healthy, clean, sustainable environment.
It works as the voice of the voiceless in creating awareness on climate change, carbon emission, and mitigation strategies.
See Related: Is Hydrated Silica Bad for the Environment?
13. Environmental Education Through Film (EETF)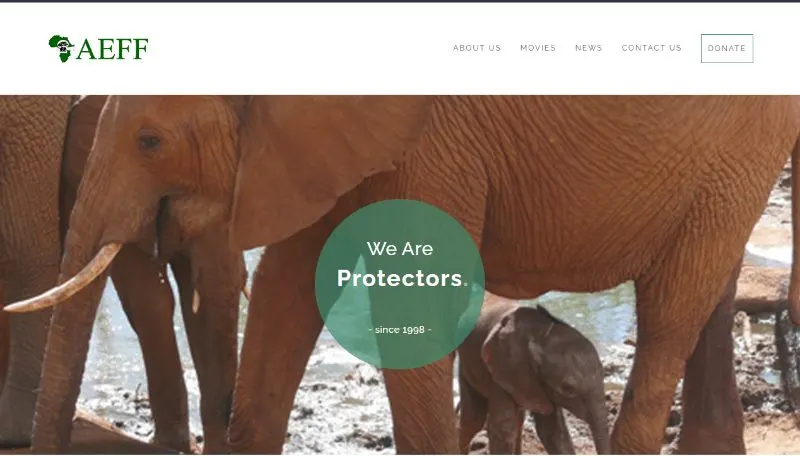 Information is power and key to the protection of the environment. People will be conscious of environmental conservation if they have the right information. EETF operates on this belief.
Launched in 1998, this organization promotes environmental education through films. It creates films in different languages on various environmental issues facing different regions in Africa.
EETF distribute these videos, free of charge to learning institutions and other public centers to reach millions of people across Africa. The goal is to offer adequate learning materials to help equip people with insightful knowledge of environmental conservation.
The organization films also involve notable narrators such as Hillary Clinton, the former American president, and Jackie Chan, a renowned movie actor.
14. The Horn of Africa Regional Environment Centre and Network (HoA-REC&N)

HoA-REC&N is an initiative of academia and practitioners working towards the promotion of environmental conservation and natural resources management.
Also, it seeks to facilitate, advocate, and strengthen sustainable development and environmental governance in the Horn of Africa region.
The initiative's vision is to achieve a healthy, safe, and sustainable environment in the Horn of Africa. The group advocates for the adoption and stimulation of renewable energy and new chains of sustainable production.
It does this through numerous programs that focus on sustainable development, environmental conservation, renewable energy, and climate change.
15. African Rainforest Conservancy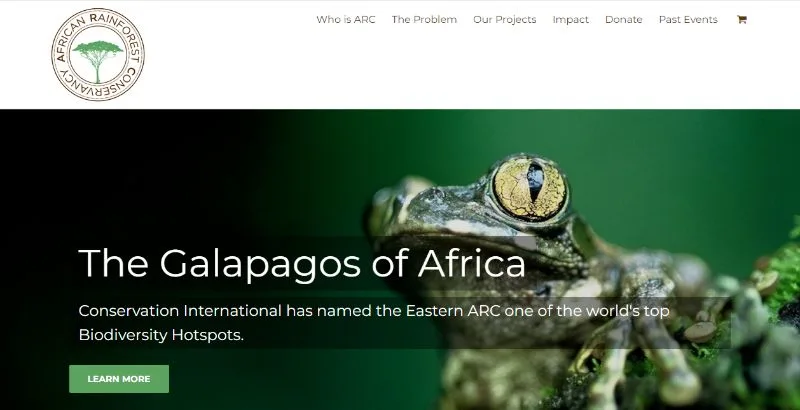 The ARC (African Rainforest Conservancy) also features among the best environmental charities in Africa. This organization has a mission of raising funds to support grassroots environmental conservation projects and create awareness of the importance of this action.
The group aims at ensuring the conservation of mountain rainforests through collaborating with the local communities. The goal is to educate the community on the importance of the rainforest on environmental health and curb the burning and cutting of indigenous trees.
Established back in 1991, the ARC works in collaboration with the TFCG (Tanzania Forest Conservation Group), to ensure that the local communities can take care of these indigenous forests.
It targets a network of over 260 villages, spreading over seven mountains and coastal regions across Tanzania.
The ARC is without a doubt, among the top environmental organizations in Africa that have brought significant change, in the way people relate to their environment. It has helped make the relationship a mutually beneficial one.
Related Resources