Looking at the drastic damage we've inflicted on our planet probably makes you want to work towards conservation and sustainability. Here are some outdoor careers you can pursue to help conserve the environment and spend your days outdoors.
Sitting at an office desk all day is not everyone's cup of tea. Yes, modern workplaces are designed to provide employees all the comfort they need, but that's nothing compared to the fresh air and the outdoors' open space.
I know what you're thinking. How can you build a career that lets you work outdoor jobs that pay well? Believe it or not, there are great outdoor jobs out there that can pay anywhere from $60,000-$105000 per year.
If the prospect of taking up outdoor careers entices you, but you're confused about which occupation to take up, I've got you covered.
Here's my comprehensive list of outdoor jobs with all their necessary details. This way, you can choose one that catches your interest and start working for it right away.
11 Best Outdoor Jobs
From becoming a landscape artist, biologist, and archeologist, to becoming a construction worker or even a firefighter, there's a long list of outdoor jobs to fit your skillset.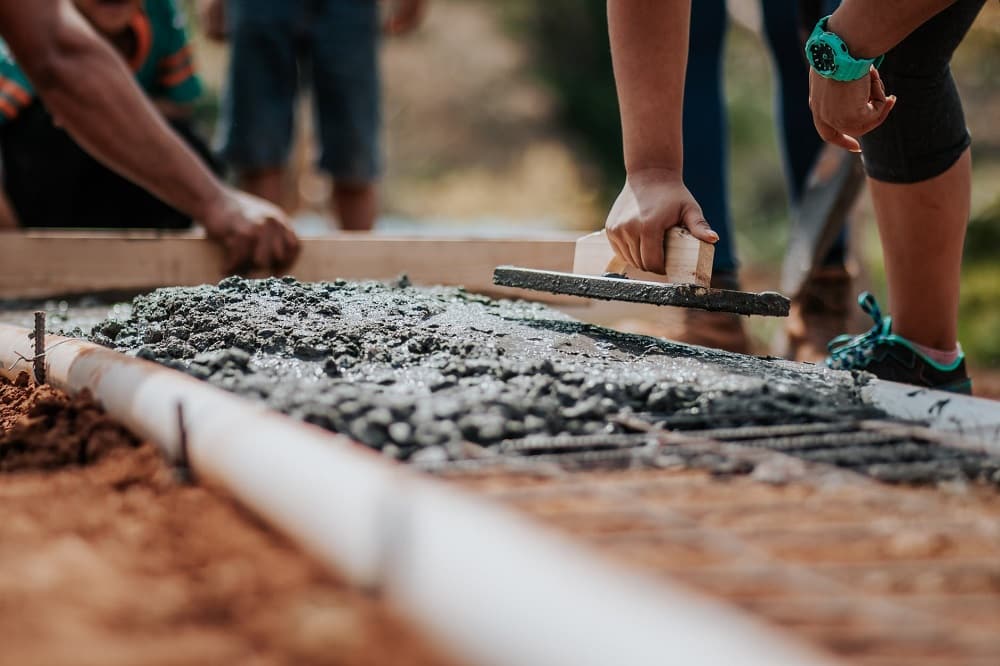 Whether you're interested in contributing towards environmental conservation, motivated to help people, or just want to earn some good money, you'll find an option that fits your needs.
To make things easy for you, I've listed down the best jobs for outdoor lovers, so you can select the one that sparks your interest. So let's dive in.
   1. Become An Agricultural Engineer
The global population is facing a growth crisis, which ultimately means more mouths to feed and more economies to sustain. To grow more food during the Green Revolution, researchers devised advanced technologies to protect plants against pests and weeds and enhance the yield.
However, that was not the end of our agricultural problems. Even today, we're facing all sorts of issues, from the lack of water to soil management and animal waste disposal.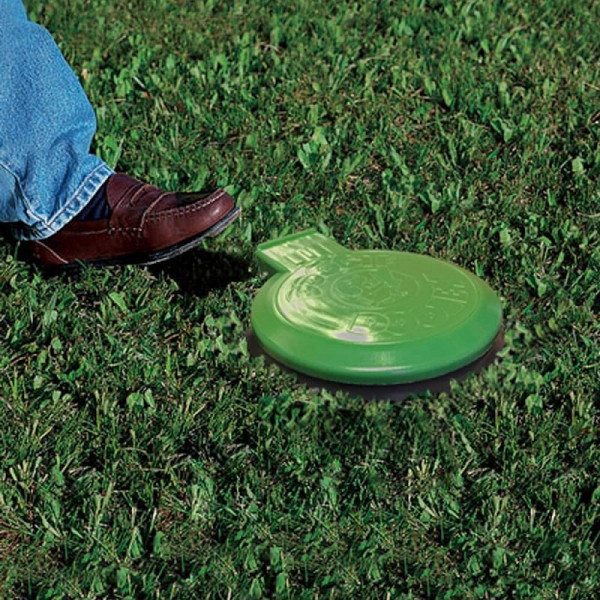 If you're interested in solving these problems and are trained in agricultural engineering, this is the best outdoor career path for you.
The best part is, platforms like AgHires help you find agricultural-related jobs that let you earn good money while working outside. It is mainly an agriculture executive recruiting site where small-scale farmers and agricultural enterprise owners sign up to find talented individuals from the field.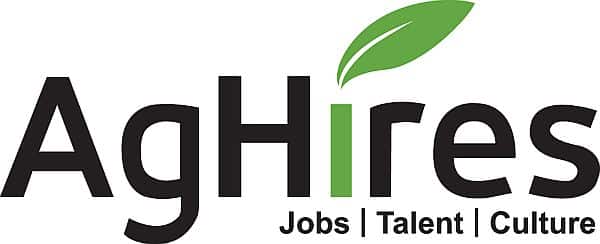 All you have to do is become a member of their site as a job seeker and wait for the right opportunity to arrive. Whether your expertise is in horticulture, agribusiness, food production, or raising livestock, you'll quickly find a job opening that lets you use your skills to the optimum level.
   2. Become a Professional Geographer
If you're a college student looking to make money outside, you should pursue a bachelor's degree in geography. This will quickly land you a basic geographer's job with the federal government, where you'll have immense growth potential.
Geographers are skilled individuals who study the ever-changing landscape of the earth through satellite imagery, maps, field excursions, and conducting censuses.
Using these techniques, they conduct thorough research on the earth's geography to collect crucial information for the economy and the health and mining industries.
For example, their research determines whether a piece of land is fit for a particular purpose or not and helps keep our maps updated as well.
As a beginner, you can earn around $50,000 a year working as a geographer, while seasoned workers can make $80,000 annually.
   3. Try Landscape Architecture
If you're interested in bringing out the beauty in nature, then landscape architecture is one of the best outdoor jobs for you. Although you'll need a proper degree and an operating license from your state to start working this job, the essential requirement is creativity and an eye for detail.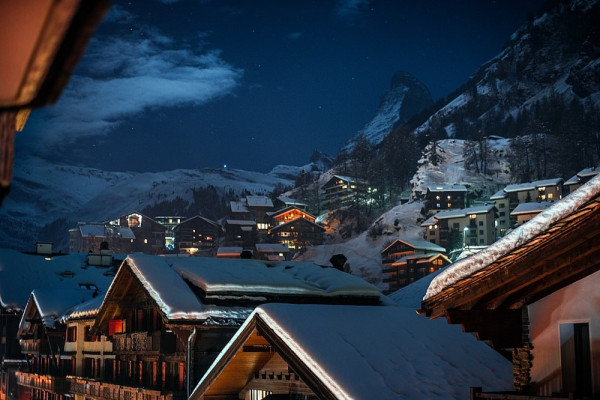 As a landscape architect, you'll be designing everything from recreational parks, terrace gardens, botanical gardens, playgrounds, and even parks for official estates and backyards for family homes.
Mainly, the job involves staying on the field and executing the site plans you create, but you'll have to start by pitching potential clients. First, you assess the site you have at hand and form a rough idea of what needs to be done depending on its utility and size.
After that, you provide a cost estimate to your client, who will then decide whether your proposal fits his vision or not.
Although planning out those beautiful landscapes does require some office work, you'll still be working to enhance the natural attributes around us.
If your ultimate goal is to contribute to environmental conservation and sustainable living, this outdoor job is ideal for earning money and simultaneously fulfilling your motive.
   4. Take Up A Job As A Local Park Ranger
If you have good people skills and are looking for the best outdoor jobs without a degree, become a park ranger. You'll be able to earn good money, about $15-$20 per hour, while spending your day at National Parks and wildlife preservation areas.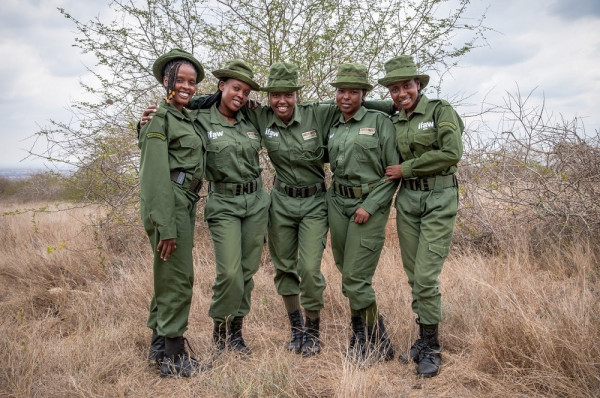 Some people also pursue degrees in relevant subjects to become efficient park rangers. But, you can easily start as a trainee and get promoted as you learn the ropes.
Your job will involve enforcing the park management rules, making sure people follow them during their visit to the park.
Similarly, you'll have to patrol the park throughout the day. You'll have to make sure there isn't anything unpleasant going on that might damage the park's integrity.
Yes, it can get quite exhausting as you'll be working round the clock under constant pressure. But, if the idea of spending your life inside an office cubicle repulses you, this is one of the best outdoor jobs for you.
Another aspect I love about becoming a park ranger is its flexibility. You can decide the shift you want to work and even take it up as a part-time job.
   5. Consider Nature And Wildlife Photography
Some of the best photographs we come across every year include nature. Artistic snaps of exotic wildlife, ocean waves, and even the sunset are enough to heal the soul after a long, tiring day.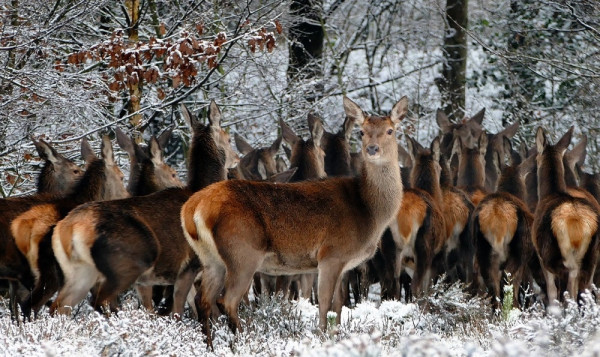 If you're passionate about creating such art pieces while appreciating nature in its purest form, nature and wildlife photography is one of the best outdoor wilderness jobs for you.
Besides that, you don't necessarily need a degree or specific education to become a talented photographer. All you need to do is collect high-quality photography equipment and get started.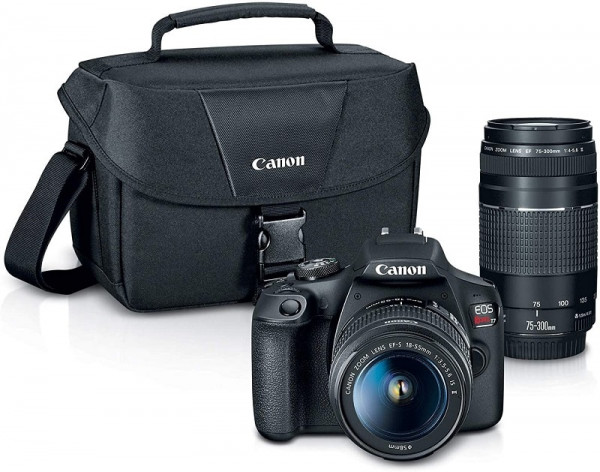 You can sell your photos on stock websites like Adobe Stock and Shutterstock. Furthermore, you can also create your wilderness photography blog and post your pictures to earn ad revenue on the internet.
If you're nervous about taking the first step, start with a basic Instagram page. Eventually, you'll see people appreciating your talent and gather some fan following. That's your signal to turn photography into your full-time job.
After that, you can earn by monetizing your photos and generating ad revenue on social media.
The best part is, taking photos of nature and wildlife requires an immense level of patience. This means you'll be spending most of your time outside in the wilderness connecting directly with nature and its beautiful attributes.
   6. Reviving Our Forests
You might find it unbelievable, but reforestation is an actual paid job. If you're looking for the best outdoor jobs to make a living outside, you can work in the reforestation industry without any specific training or experience.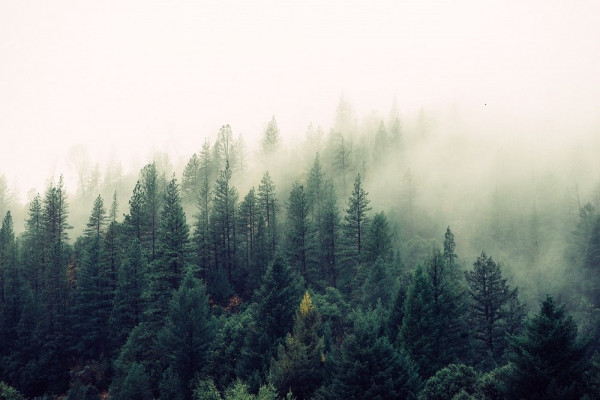 You see, some companies identify which areas require more oxygen in the long run or need to reduce their carbon footprint immediately. These companies further devise strategies to solve these problems through reforestation.
That's why outdoor enthusiasts like you come in. All you have to do is plant trees in those areas and look after them for money. You can even take up this endeavor as a part-time job and do your bit to revive our planet's natural beauty.
   7. Become An Environmental Engineer
Environmental engineering is one of the highest paying outdoor jobs. Here, you can give back to mother earth at the same time.
As an environmental engineer, you'll create productive solutions for ecological issues like managing recycled materials, air pollution, water pollution, and waste disposal.
However, to manage such serious issues, you will need proper education and a bachelor's degree to apply for this job. So, if you're a student looking to pursue a career in the outdoor industry jobs, this is the ultimate option for you.
The best part is, you won't be spending your day staring at a computer screen in a cramped office space.
Instead, you'll spend most of your time inspecting sites and outdoor grounds.  Your research will help assess their productivity and even repurpose them in some cases.
Most importantly, if you become an environmental engineer, you can use your profession as a vessel to bring a change in environmental policies. This way, you can help make the world a better place for humans worldwide.
    8. Walk Dogs In Your Neighborhood
For outdoor lovers thinking about how do I find outdoor jobs near me, becoming a professional pet sitter is a great idea. The only requirement for this job is that you should love dogs!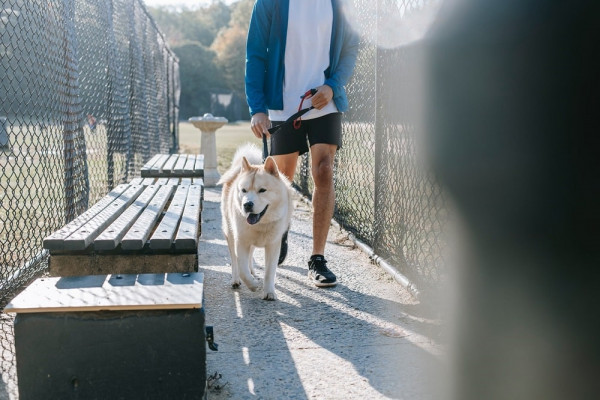 Start by looking for busy pet owners in your area and offering them your dog-walking services. You can even pass out advertisement flyers around your neighborhood or spread word of mouth about your job availability.
Online platforms like Rover also connect dog owners with side hustlers who would walk their dogs every day for some money. Additionally, advertise your services further on social media and platforms like Craigslist to generate a steady workflow for yourself.
Even if you don't want to do this all day, you can merge the job with your morning walk. This way, you'll be able to quench your thirst for outdoor experiences every day without compromising your career.
   9. Teach Interested Individuals
If you're an outdoor enthusiast talented in all kinds of outdoor sports, you can earn money by taking up outdoor education jobs. These days, people want their children to spend time away from their mobile screens. This increases the demand for such outdoor instructors tenfold.
You can start by signing up for recreational companies, parks, or even schools and to earn using your skills in outdoor sports.
It doesn't matter if you aren't trained in any particular sport. You can teach necessary outdoor skills, including collecting wood or starting a bonfire.
Besides that, if you're interested in adventure sports, you can become an adventure sports instructor. This would involve teaching diving, skiing, kayaking, and fishing.
On the other hand, if you prefer to be self-employed, this industry has ample scope for that. You can create your own tour guide business to impart your love for the outdoors to the people around you.
Guide people across hiking trails and complicated caves, or organize rock climbing and mountain biking tours for money.
   10. Climb for a Living
Although the concept sounds pretty out of the box, people have been working as climbers to earn a living for centuries. In the modern-day industry, such individuals are called arborist climbers.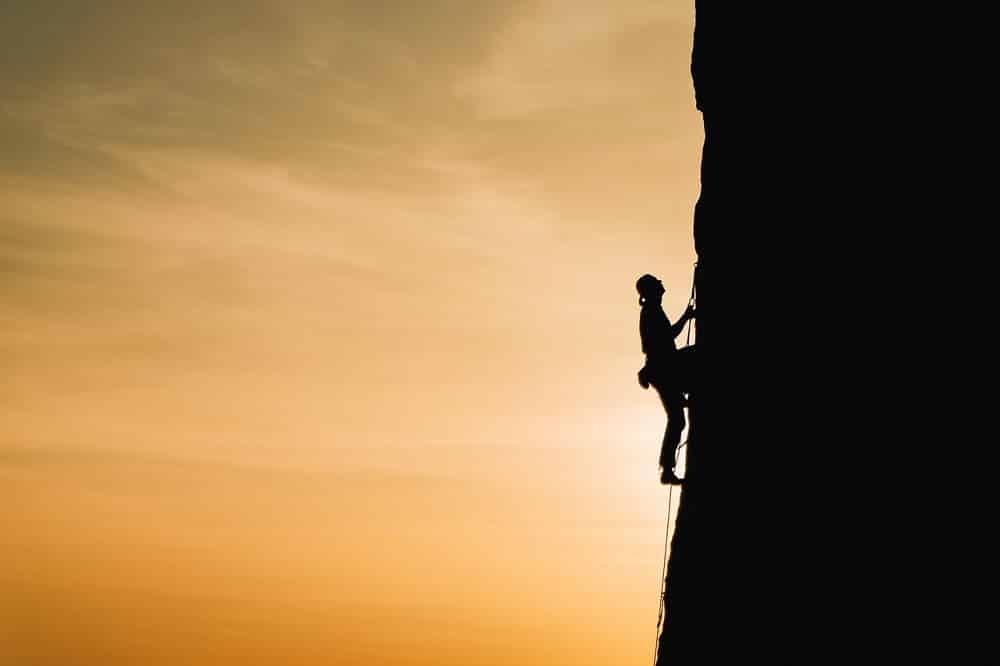 If you're an outdoor enthusiast who would love to participate in intriguing activities become an arborist climber. As a professional in this field, you'll have to climb trees to assess their health and fix any problems you see.
This job pays you around $40,000 annually. On top of that, it also lets you conserve the environment and restore the minimal forest areas on our planet. If you're interested in giving back to the environment while working outdoors, become a trained climber and apply for the job.
    11. Become a Botanist
Botanists are some of the highest-paid researchers worldwide. Mainly, these trained individuals study the plant life in a particular area. Then, they use the information to devise beneficial strategies to save biodiversity.
They also study the effects of human interactions with plant species and work to conserve the natural integrity with minimal human intervention. With the environmental conservation industry booming, botanists are paid anywhere from $80,000-$100,000 annually to spend their day outdoors.
So, if you're tired of grueling away in your office cabin, it is probably time to switch careers. Start working with plants, crops, flowers, and vegetation.
FAQ
You've finally been through my list of the best outdoor jobs available. Now you can get started right away. However, there are some aspects you should be aware of before jumping into the industry.
Here are some FAQ that is probably bugging you with concise answers that might come handy on your job search.
What Are Some Outdoor Jobs?
Some outdoor jobs don't require you to sit on a designated desk all day. You can either spend your time partially or completely outside while getting paid at the same time.
Some outdoor jobs including positions in the farming, mining, research, and human interaction industries.
How to Find Jobs in The Outdoor Industry?
To find a job in the outdoor industry, the first thing you'll have to do is assess your skills. Which degree do you hold? What kind of jobs are you qualified for? Are you willing to work actively full-time?
After choosing a career opening based on this information, it is time to look for job opportunities. You can reach out to potential employers online on sites like AgHire, or advertise your services on social media platforms.
Besides that, you can even look for job openings around you and drop by to inquire about an interview session.
What Are Outdoor Jobs?
Outdoor jobs are professional occupations where you don't have to spend your day inside.
You can become an outdoor researcher, teacher, instructor, guard, or artist. And, get to spend your time outside and connect with nature while you're on the job.
Depending on the nature of your job and your qualification, you can earn anywhere from $30,000-$100,000 annually.
Final Words
That concludes my list of the best outdoor jobs for nature lovers. If you're concerned about environmental conservation and sustainability but don't get enough time to contribute to the job, you can turn it into your full-time income source.
Most importantly, make sure you know what you're signing up for before jumping on to the bandwagon. Outdoor jobs can be exhausting and require you to work at odd hours.
Related Resources