The giant armadillo is a large mammal that can be found in South America and is now endangered. They are high up on the food chain, which makes them an excellent source of meat, although not particularly pleasant to eat.
Armadillos may dig through up to 6 feet of soil in one go, using their enormous claws to break down termites and ants. The average weight of an armadillo is 100 pounds, with individuals reaching up to 6 feet in length!
Giant Armadillos are born with soft shells that harden soon after birth. They actively seek out and construct dug burrows in which they may live in solitude.
Some remarkable features about these creatures include the fact that they can turn their entire heads 360 degrees, and that they may do so spontaneously!
They are not in danger of extinction because they live in the wild.
Status: Vulnerable
Known as: Giant Armadillo, Ocarro.
Estimated numbers left in the wild: Unknown, but the population has likely fallen by 30% to 50% in the past few decades.
Description of Giant Armadillo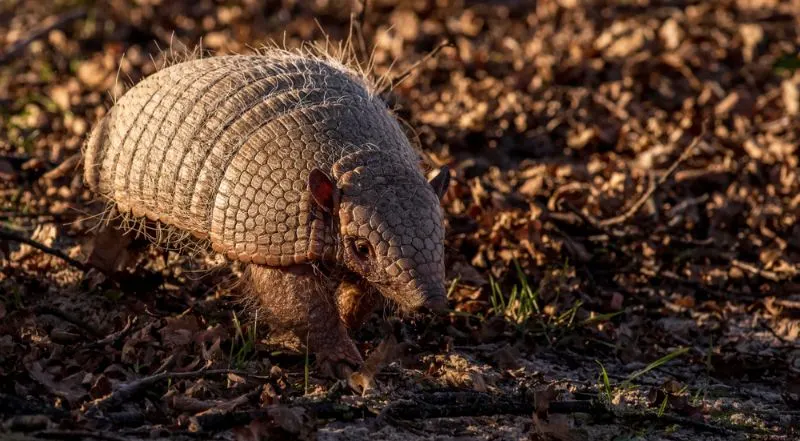 The largest of one of Earth's most fascinating groups of armored animals, the giant armadillo measures up to 1 meter long, exclusive of the tail, with the tail adding another 50 centimeters.
The animal weighs around 30 kilograms on average but can grow as large as 55 kilograms or more.
With a wide head protected by armored scales, an armored back, short, sturdy legs, and a distinctive pink band around the lower edge of its shell, the giant armadillo is an unmistakable creature even among the intriguing lifeforms of South America.
It possesses more teeth than any other mammal – up to 100 – and has large claws on its front feet, the third claw in particular developed into a large sickle.
Giant armadillos are solitary individuals who feed mainly on termites. They are excellent diggers and live in burrows in forests or scrub, emerging at night to feed.
Since this creature cannot curl into a ball as its smaller relatives can, it protects itself when attacked by digging quickly into the ground until only its armor-plated back is exposed.
The armadillo remains in one area for a few weeks at most before moving on in search of fresh territory and food. It does not defend a territory against other giant armadillos and largely ignores them.
The third claw is used to tear into termite nests – a single giant armadillo can completely wipe out a termite nest while feeding. It also dines on other invertebrates and even the occasional unlucky snake or lizard.
These species remain mysterious creatures despite their large size and spectacular, prehistoric appearance. Their solitary habits and night-time activity patterns make them hard to observe. Baby giant armadillos have never been seen in the wild, so their natural breeding habits are completely unknown.
Female giant armadillos appear to bear only a single youngster most of the time, though twins sometimes occur.
Youngsters stay with their mother for around half a year, nursing the entire time, then strike out on their own.
The species reaches sexual maturity at around a year and can live for 15 years in the wild.
Location
The giant armadillo is found chiefly in Brazil but also in Paraguay, Argentina, Bolivia, Columbia, Venezuela, Suriname, Guyana, and French Guiana.
Giant Armadillo is a large mammal that can be found in South America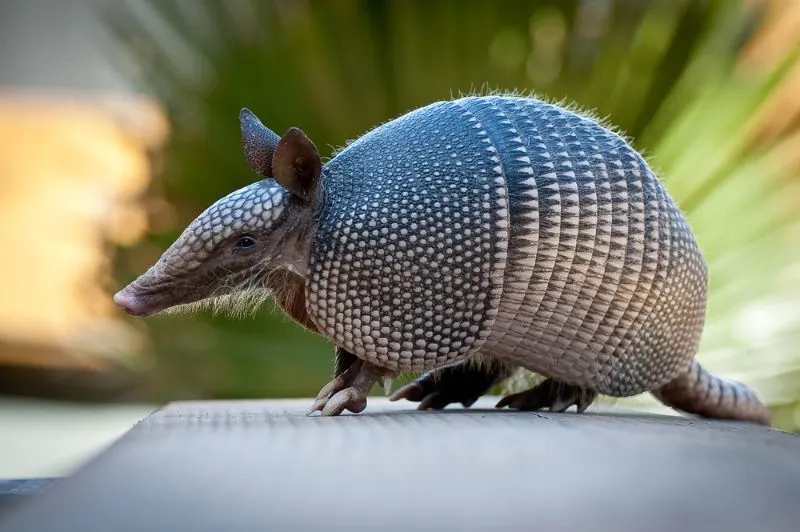 South American giant armadillos are large animals that lack teeth and may be found there. Edentates is the name given to the mammal group comprised of these species.
However, while armadillos may be quite large, their thick shell on their back gives them protection from predators. They are unusual in that they may live almost entirely on ants and termites (the only thing they can eat), rather than insects like other species.
The giant armadillo has long arms that it uses to clear away debris while looking for food. It is threatened because its meat and skin are hunted extensively for use in manufacturing leather goods.
Also known as the pichiciego, the Giant Armadillo is a huge armadillo with a coat of hard shell and spikes. Although it is not presently on the endangered species list, continued deforestation puts it at risk.
Some individuals believe that giant armadillos, which can reach weights of up to 70 kg (150 pounds), serve a purpose in preventing smaller animal species from declining. They require trees for food, housing, and their burrows.
Giant Armadillos are high up on the food chain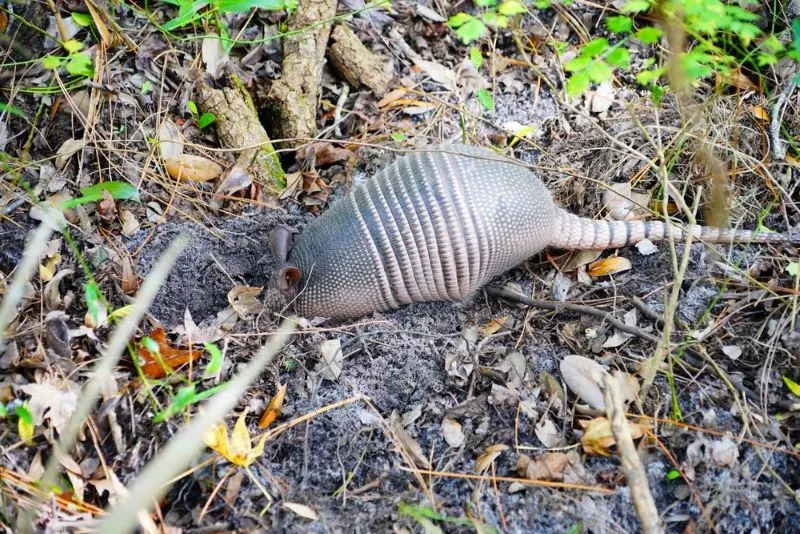 People have been hunting and killing Giant Armadillos for sport in the past because they considered them a danger. They are apex predators that can be a problem to farmers from time to time.
If you want to avoid these creatures, it's crucial that you control their number. If left uncontrolled, the number of these animals can provide a lot of advantages for people. By digging for water and hiding beneath trees, giant armadillos help to conserve water by keeping them out of sight.
Because the animals that eat Armadillos also include a food source, they are essential to the ecosystem. They also help combat annoying pests by eating insects, giving them a role in maintaining ecological balance.
Giant armadillos also have an impact on the soil because their tunnels increase moisture penetration and runoff, which aids in the reduction of erosion.
They help to prune plants through their burrowing activities. And because these species feed on insects that harm people rather than plants or animals, they have a minimal environmental effect.
Giant Armadillo reproduction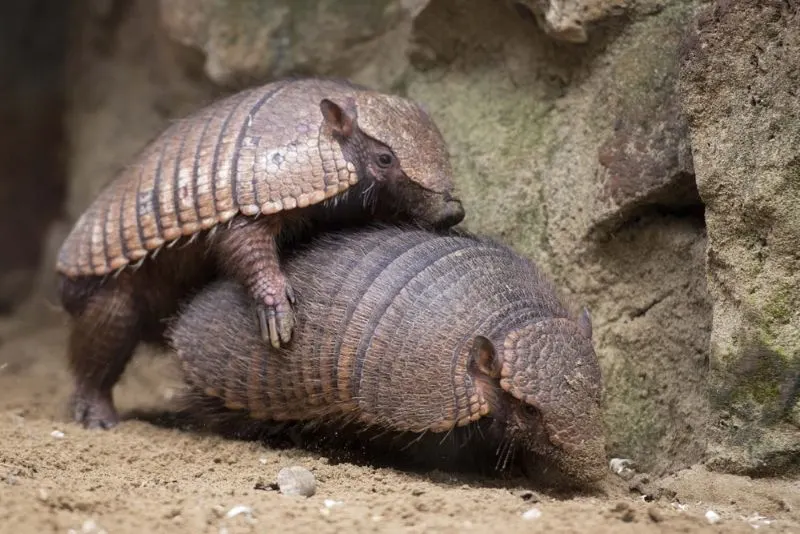 With their big snouts or claws, giant armadillos can dig burrows up to 20 feet long and 5 feet deep. Because there is no detailed information on how they reproduce, Giant Armadillo reproduction is extremely challenging.
When threatened, these creatures have been observed to roll into a ball and fight. In the wild, they have been known to live between 12 and 20 years.
Giant Armadillo habitat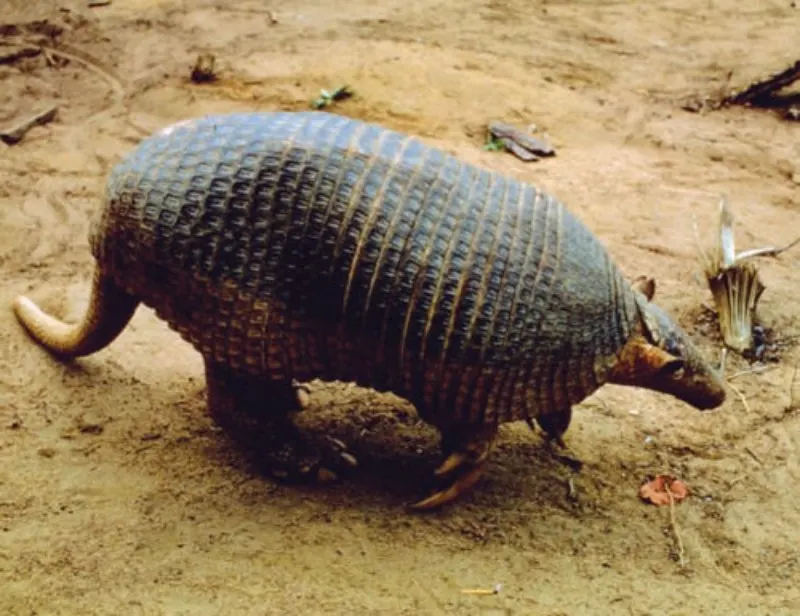 In Paraguay, the Giant Armadillo was hunted to extinction. Argentina, Brazil, Colombia, and Uruguay are home to these species. The largest of the armadillos, giant armadillos can weigh up to 80 pounds and measure 4 feet long. They reside in forested areas and grasslands with a lot of covers to protect them from predators like jaguars.
Armadillos live in hot, dry environments. They like moist places and regions with a lot of prey. Human encroachment and hunting have resulted in the presence of these species in many suburban areas. Human expansion and deforestation are rapidly eliminating the habitat for giant armadillos.
They dwell in burrows or in heavily forested regions with many low-hanging branches to provide protection from predators.
Conservation of Giant Armadillo
Threats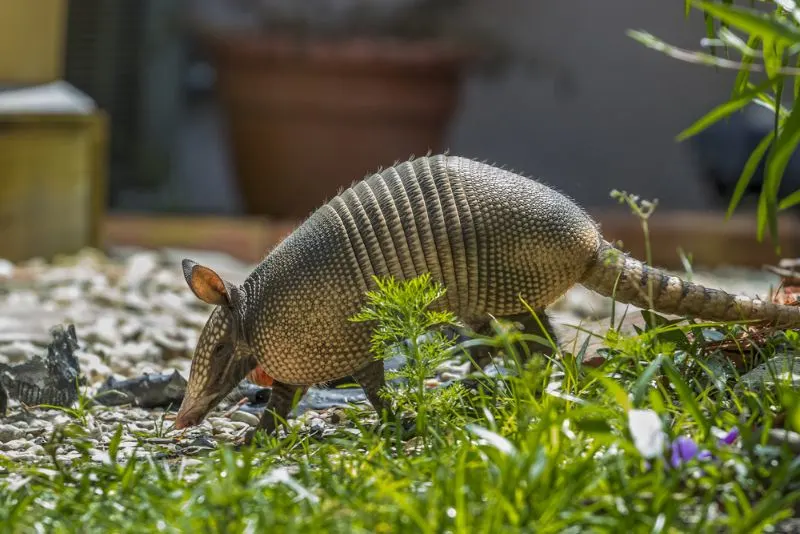 Recklessly excessive hunting for meat is the main threat to giant armadillos, with very little official effort being made to prevent their killing.
The armadillo's armor is no match for a rifle bullet, and they make attractive prey since they are slow-moving, prefer to defend themselves by digging in and hunkering down, and offer plenty of meat.
The vast majority of population loss in the species is due to impoverished people in their region hunting them for food.
Some are also captured in an effort to sell them on the illegal exotic pet market, but almost always die soon after being caged and transported.
Habitat loss is contributing to the pressures facing the species also.
Conservation efforts
The giant armadillo is protected by law in most of the countries it is found in, but enforcement is weak or non-existent in many areas.
The armadillos happen, by chance, to inhabit several massive nature reserves, which gives them some protection, but much more conservation is needed to preserve the species for the future.
Conclusion
Giant armadillos are ancient, a prehistoric-looking creature that is threatened by human hunting. Their meat has a high market value and may be sold for a premium on the black market to people who want it. They are hunted and trapped by humans due to their slow movement and digging behavior in self-defense, making them easy targets late at night when they emerge to feed.
Armadillos have been hunted for their meat with little legal recourse, and the species has thus far received no protection from enforcement officials or government authorities attempting to safeguard them. Their thick shell provides no protection against rifle rounds, which makes them highly vulnerable if you encounter one of these creatures; please don't shoot!
Habitat loss is as serious an issue as irresponsible hunting, since giant armadillos may be found in several significant nature preserves and parks.
These species are becoming increasingly uncommon. They have decreased in number over time, and there is little prospect for their survival in the future.
IUCN now classifies the giant armadillo as Near Threatened at this time.
FAQ
Where is Giant Armadillo found?
Giant armadillos inhabit mainly in South America, but some of its populations are known to exist in North America. They can be found from southern Brazil and Paraguay all the way to Peru and northern Argentina.
Giant Armadillos have been turning up recently in a number of states near the Mexican border including Texas, Arizona, Louisiana, Mississippi, and Florida.
This species is classified as the least concern. Giant armadillo's population is stable and it does not qualify for a currently threatened category.
They are hunted in Brazil, Paraguay, Uruguay, Argentina, and possibly Peru for bushmeat.
Giant Armadillo is the only known species of its genus Dasypus.
It is the only known extant member of the family Dasypodidae and subfamily Euphractinae, which belong to the superfamily Xenarthra, along with the family Chlamyphoridae (flamingos), Megagamidae, Myrmecophagidae (anteaters), and Bradypodidae (three-toed sloths), and the extinct family Glyptodontidae.
What is Giant Armadillo's natural habitat and range?
Giant Armadillos are native to Brazil, Paraguay, and Argentina. They have been introduced to South Africa, Central America, and Mexico as well. These species may be found in tropical and subtropical grasslands, savannas, and shrublands.
They require a humid and warm environment with soft soil to dig in. Because Giant Armadillos eat ants and termites as their primary food, they can be seen near termite mounds or anthills.
Is Giant Armadillo endangered?
The Giant Armadillo, a little-known endangered species found in a variety of South American terrains, is one of the world's largest armadillos.
The IUCN classifies giant armadillos as "Vulnerable to Extinction," noting that they are uncommon throughout their range and have local declines in Uruguay and other countries.
Despite the fact that habitat destruction, poisoning, and hunting pose significant threats to remaining populations, a lot about this creature remains unknown.
Arnaud Desbiez and his Giant Armadillo Conservation Project (GACP) field team have been leading the charge to learn more about this elusive species in Brazil.
The team created the first long-term ecological study of huge armadillos in Brazil's Pantanal and Cerrado, as well as educating, outreach efforts, and media campaigns to promote the conservation of this little-known species.
What is the rarest armadillo?
The rarest armadillo is the pink fairy armadillo (Chlamyphorus truncatus). This small, burrowing mammal is native to Argentina and is considered a vulnerable species due to habitat loss and hunting. The pink fairy armadillo is known for its unique appearance, with a pinkish shell and soft, white fur.
Organizations
Jaguar Conservation Fund
Jaguar Conservation Fund is based in Brazil and works primarily with Jaguars. However, they focus on other conservation projects too including gaining information about the Giant Armadillo.
Other Species Profiles
Related Resources