Off-grid living is getting more popular daily because it helps save money and is more eco-friendly. In addition to that, it provides some other potential benefits like being free from "the man."
Part of off-grid life means being self-sufficient with food, so greenhouse growing is a big part of the lifestyle. Heating a greenhouse is crucial for winter. Though it is seemingly pretty challenging, it will be easier for you once you know the methods.
Wondering how you can set up your off-grid greenhouse heating system? I have noted down the 13 best off-grid greenhouse methods. I shall unravel them one by one.
Best-Of by Category
Most Effective Off-Grid Heating Techniques
1. Solar Heat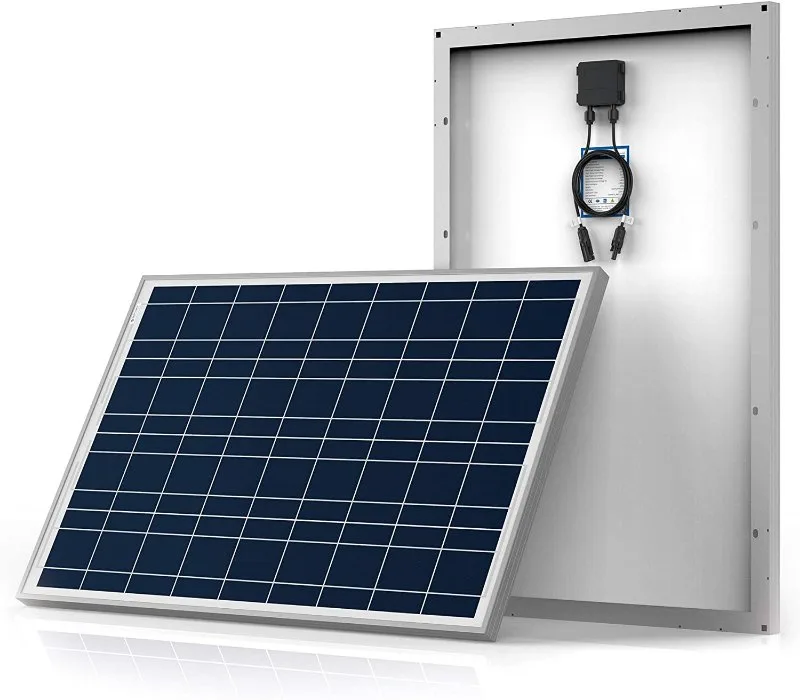 Solar power is an excellent option for off-grid systems. You can heat with solar power in two ways: active and passive. Moreover, the active solar heating system can heat up your greenhouse with a pump and solar panels.
Installing a pump will control the water force. Nevertheless, you must set up your solar panel near direct sunlight. The solar panel will take over the energy of the sunlight on the highest exposure. Set up copper pipes on the planters and connect them with the pump and solar panel.
Additionally, you can store direct sunlight with solar batteries. ACOPOWER 12v PV solar panel is one of the best solar-powered greenhouse heaters. A passive solar heating system is the most traditional way to heat up your greenhouse.
To follow a passive solar system, you can use energy curtains. Some greenhouses come up with built-in energy curtains that can generate heat passively.
If your greenhouse doesn't have any curtains, then you can install the energy curtains. In this case, you could choose Foguo magnetic thermal insulated door curtain. This curtain works effectively for the passive solar heating system.
Advantages of Solar heat
Solar heat doesn't produce toxic fumes or greenhouse gasses.
You don't have to use gas or electricity to heat water. This feature makes the method more effective for greenhouses.
It is easy to use because you won't need extra tools to implement it.
It saves your energy costs. Moreover, the only energy cost will be using the water pump. You will get many energy-saving panels if you go with the solar panel option.
Solar heat generates natural heat through sunlight
It helps heat a greenhouse in winter without electricity
Solar power energy doesn't need extraordinary care – it is a low-maintenance heating option.
Disadvantages of solar heat
Solar heat depends greatly on the weather.
Solar panels can be expensive for some.
Small roof owners can't always install a solar panel because it takes up lots of space. Some roofs don't have enough space to support thermal panels.
See Related: Best Aquaponics Greenhouse Kits
2. Propane Gas Heaters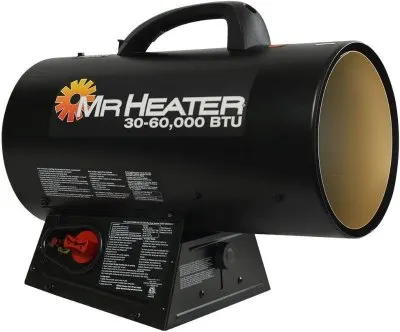 A propane gas heater is another good off-grid method for a greenhouse. The propane heater can be implemented in two ways: permanent and portable.
To install the permanent one, contact the propane supplier in your area. Find the best propane tank within budget. Set up a concrete pad or install the propane tank on a flat surface.
Usually, the propane supplier would do the rest. They will give the necessary setup and check the heater. Portable heaters are a more convenient option for off-grid. For portable heaters, you need to clean up where you will install the propane heater. Then connect the propane tank to the heaters.
Choosing a reliable propane heater is necessary. Low-quality propane heaters won't work correctly. I recommend Heater MH60QFAV for portable propane heaters.
Advantages of Propane gas heater
Propane gas heaters reduce energy costs.
They emit 68% less gas emissions than other gas heaters.
A propane heater prevents damaging plants, seedlings, and warm-weather crops.
Frankly, it is one of the safest options for off-grid. It works easily without producing harmful fumes and particles.
Disadvantages of Propane gas heater
The installation cost of a propane gas heater is comparatively higher. You need professional help. That will cost you too.
It requires wide space.
Some heaters are pretty expensive. It can be out of budget for many users. Propane gallons prices can vary as well.
See Related: Best Vegan Boots: Top Picks for Eco-Friendly Footwear
3. Wood Burning Stoves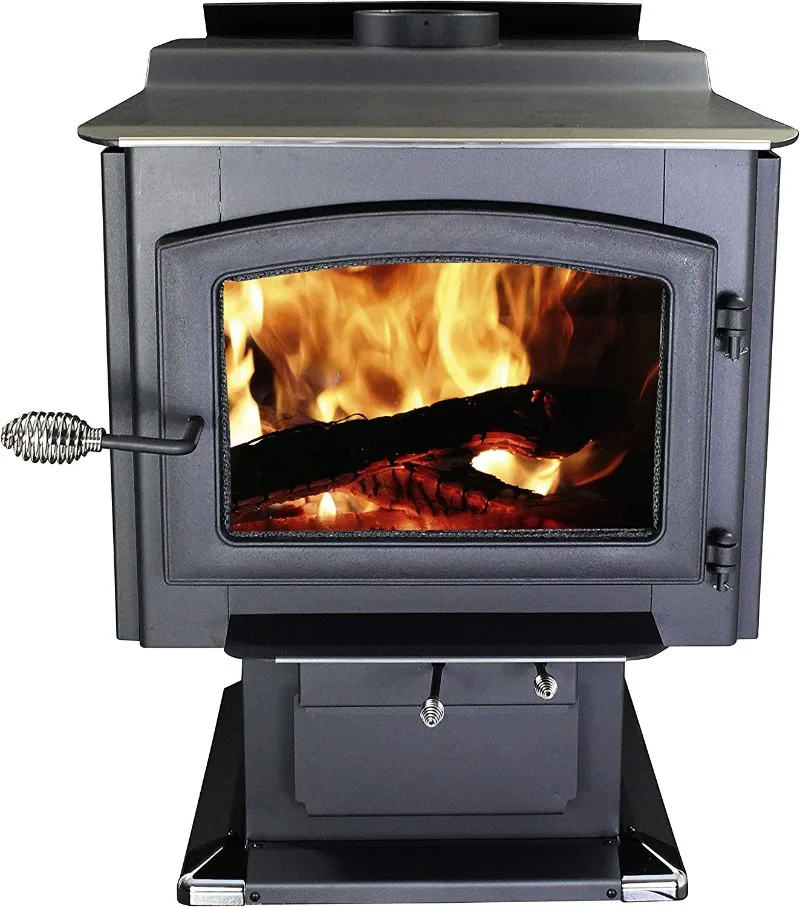 One of the best heating methods is heating with wood-burning stoves. First of all, you must pick suitable wood to burn. You need to find a suitable wood-burning stove. I suggest Ashley Hearth AW3200E. It is one of the best wood-burning stoves on the market.
After installation, keep the woods on the boiler stove to keep them dry. The wood-burning stove is a renewable system for heating an off-grid garden. Besides, it is a more eco-friendly option if the minimum temperature drops.
Advantages of wood-burning stoves
Wood heating reduces energy costs and promotes plant growth.
This doesn't require installation cost.
Easy to implement for the off-grid homeowners.
Disadvantages of wood-burning stoves
Wood burner stoves aren't super affordable. Unfortunately, it can cost more than electric heaters.
They can require high maintenance.
If the wood you're burning is wet or rotten, it won't be effective for heating. Because of this downside, experts don't suggest a wood burning method.
See Related: Best Portable Greenhouse to Buy Today
4. Biomass Boilers
A biomass boiler heating system is a great way to heat your greenhouse. Furthermore, it requires burnable, organic wood and special pellets. Gradually, these wood pellets will heat the biomass beads.
To some extent, it is a better option than electrical heaters. A wood pellet is a renewable medium of fuel. Other appropriate biomass materials include branches, plant waste, food waste, logs, cardboard, and other organic materials that can burn.
The impressive part of the biomass boilers method is it doesn't have high greenhouse gas emissions. In addition to that, the organic material keeps balancing with appropriate moisture. A biomass boiler will be the most convenient option if you are hovering for an ultra-green heating source.
Advantages of biomass boiler
Biomass boilers add sustainability to your heating method. Biomass heating lasts longer than other methods and fuel is easy to source.
Biomass is highly cost-effective. Once you start heating up with biomass, you don't have to invest in heating for a long time.
This heating system balances warm air and moisture.
It works well on unexpected cold snaps.
It can be a great source of fossil fuel.
Disadvantages of biomass boiler
Human and animal waste can generate methane gas that can harm your greenhouse.
Biomass is sometimes hard to implement. It is also pretty challenging to find a good compost pile
See Related: Best Lean To Greenhouses | Side of House Options
5. Paraffin Heaters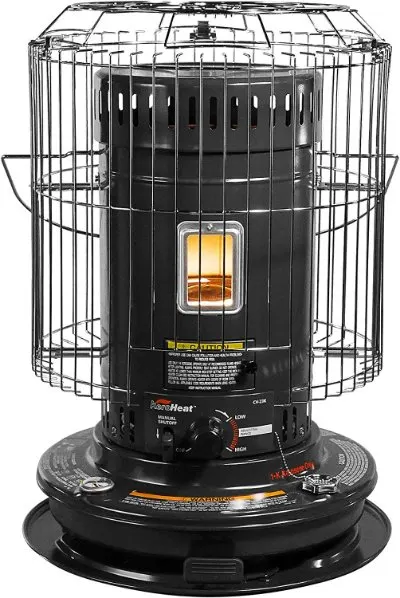 Paraffin heaters are also known as kerosene heaters. They produce carbon dioxide while burning kerosene or paraffin, which plants consume. The heat produced protects plants during the cold seasons, especially in the northern hemisphere. The heating system helps to regulate temperature and heat retention.
You will need a good-quality paraffin heater and a kerosene tank. Experts suggest Sengoku HeatMate Paraffin Heater for effectiveness and affordable price.
Fill the tank with kerosene, start it up, and you're cooking on gas – literally! Once you start heating your greenhouse with paraffin heaters, you don't have to worry about the plants in the winter season. Trust me; it will be the best friend of your greenhouse.
Advantages of paraffin heaters
Paraffin heaters produce carbon dioxide emissions that can promote plant growth.
A paraffin heater doesn't need electricity to operate the heater.
It generates stable heating. Small greenhouse owners are using the heater for this purpose.
Kerosene is comparatively more affordable than other gas forms. As the heater requires kerosene, it can be a budget-friendly option.
Disadvantages of paraffin heaters
It doesn't have an automatic shut-on and off option. You must turn it on and off every time your greenhouse requires heat. If you don't turn it off properly, the temperature will fall and start burning your plants.
You need to arrange a proper ventilation system while using this heater. Otherwise, the carbon emissions can damage the plants.
There is always an inherent danger in dealing with highly flammable substances such as kerosene.
See Related: Best Indoor Greenhouse with Lights | Kits to Buy
6. Heat Pumps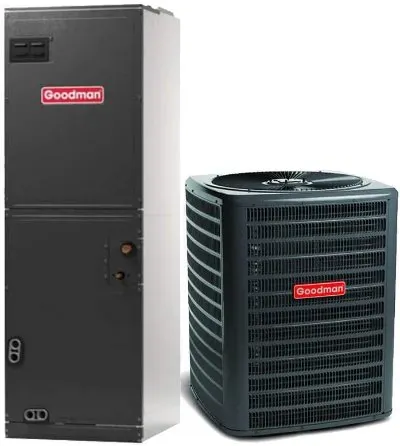 You will find two types of heat pumps: Air source and ground source heat pumps. As an off-grid homeowner, your primary goal should be renewable heating sources.
However, the air source heat pump has a refrigeration compressor that can absorb heat from outside and balances air temperature.
A ground source heat pump can be a fantastic option for commercial greenhouses, but you can still integrate them into an off-grid greenhouse. Note, you have to create vertical trenches or boreholes for this system – which is pretty expensive.
It can be an efficient heating option, and Goodman 3 Ton is a good option for you.
Advantages of heat pumps
Heat pumps minimize carbon consumption. They will keep your greenhouse warm and will promote plant growth.
A heat pump has high heat capacity on cold nights.
It is one of the most effective indoor heating systems.
It won't produce carbon monoxide poisoning gas.
The heat pump will last for eight to twenty years. Therefore, it is durable.
Heat pumps create a flexible ambiance for promoting plants and ingrown crops.
These heat pumps are safe to use.
Disadvantages of heat pumps
A heat pump needs installation cost.
It requires extra space for installing a fan unit on the outer wall of your greenhouse.
In a heat pump, the temperature can fall.
See Related: Are Greenhouses Bad for the Environment?
7. Liquefied Petroleum Gas (LPG Heating)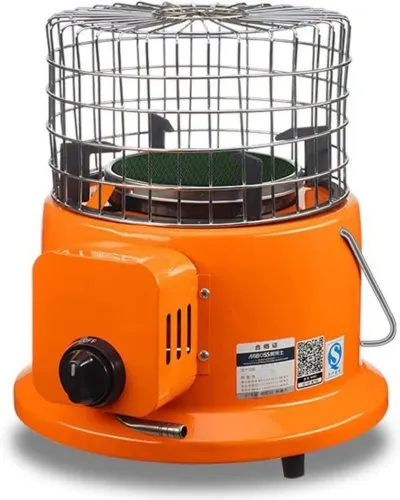 Using LPG gas or oil boilers can keep your greenhouse air temperature steady and optimal. It is the most widely used gas boiler. In addition, the gas heater can provide on-demand heat supplies to the plants.
You will need oil storage to fill up the heater. Also, it will require a fuel supply to run the system. But, the most interesting part is you can control its heat efficiency.
Advantages of LPG heating
The heating system is surprisingly easy to implement.
LPG heating offers 93% more efficiency than other boilers.
It requires low maintenance. However, you should keep servicing your LPG heater.
Disadvantages of LPG heating
It is not an eco-friendly option.
It costs more than other heating options as the gas price can fluctuate.
See Related: Best Small Pellet Stoves
8. Electric Heater Fan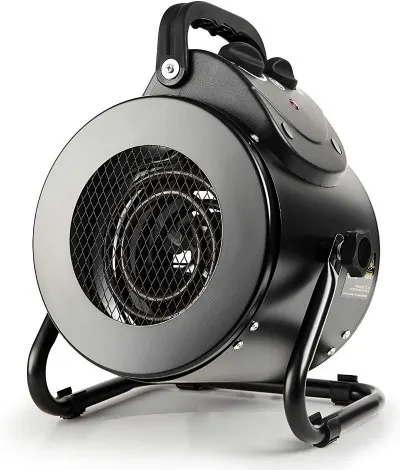 Electric heaters can also work well in cooler temperatures. Thus, it can spread hot air and protects citrus trees, hardy plants, and tender plants in your greenhouse.
The heat created from the electric fan will adjust the airflow warmth. Moreover, it will retain heat but prevents overheating the entire greenhouse.
Thus, the best part of an electric heater is it won't require fuels or oils. It will heat a greenhouse with proper energy efficiency and can also adsorb body heat. So, you can also install it on your house.
Let me introduce you to iPower Electric Heater Fan. One of the reliable electric fan heaters.
Advantages of electric heater fan
The electric heater fan is lightweight. So you don't need to worry about the storage.
This off-grid won't require any gas or oil.
It provides a convenient heat capacity. Beyond that, you can control the heat generated from the fans.
Disadvantages of electric heater fan
You need to plug in with electric outlets.
It requires constant monitoring and high maintenance. You have to keep an eye on the system every hour.
See Related: Best Greenhouse Fans to Buy Today
9. Thermal Mass Heating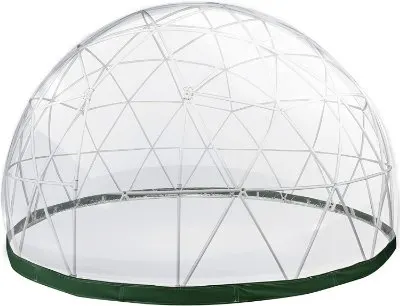 Unlike electric or kerosene heaters, thermal mass heaters have an excellent mechanism to control heat capacity.
Thermal mass works with a rocket mass heater. You must use a high thermal mass or heat sink on the heater. It will generate radiation gas for several hours to heat your greenhouse.
For more effectiveness, use more thermal mass on the rocket mass heaters. This thermal mass heater will be perfect in any cold climate zone.
Additionally, you can purchase a geodesic dome for your greenhouse to maximize your heating potential. In this case, you can have a look at the Vevor Garden dome.
Advantages of thermal mass
The thermal mass provides a noteworthy heat source for any glass greenhouse on very cold nights.
It keeps row covers warm to heat your greenhouse.
Disadvantages of thermal mass
Finding thermal mass can be challenging for some areas, because the right masonry mass isn't available everywhere.
See Related: How to Winterize a Greenhouse [Step-by-Step Guide]
10. Baseboard Heating

Using baseboard heaters can be a fantastic heating method for any space. Expert growers frequently choose it for double heating.
You will really benefit from these heaters in freezing weather conditions because other heating options won't be sufficient alone for sub-zero temperatures.
Baseboard heaters work with graphene and aluminum strings and will work with a low-power thermostat.
Interestingly, you can set high power in baseboard heating to heat with an automatic process. Most importantly, it offers high safety features as well.
If you are looking for a suitable electric, I suggest buying a Fahrenheat FBE15002 Portable Electric Baseboard Heater.
Advantages of baseboard heating
The baseboard heating produces no sound because the heater includes mute infrastructure.
It's easy to implement. It takes little time to heat the greenhouse.
It doesn't consume high electric energy. So, it's energy-efficient.
This system offers safety features to secure heating without any hassle.
Disadvantages of baseboard heating
It can keep heating the greenhouse even after you turn off the heater.
The long-time heat can affect your greenhouse plants and seedlings.
It's not cost-effective enough.
It can reach a high temperature within a short time. So it will need constant monitoring.
See Related: Best Portable Greenhouses to Buy Today
11. Hydronic Heating Systems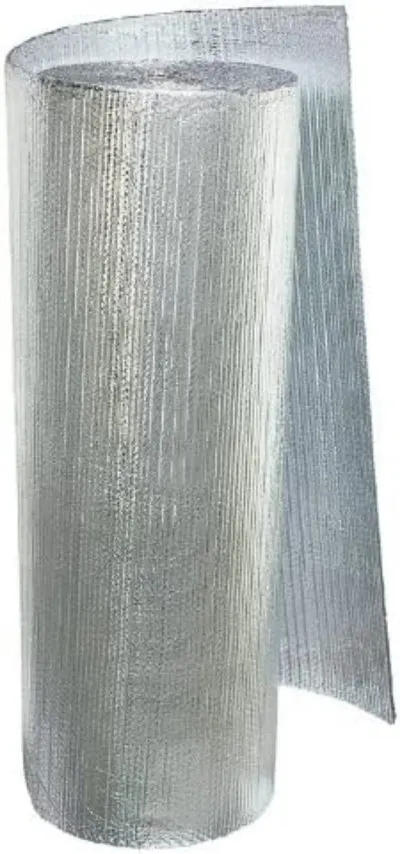 Radiant or hydronic heating systems can regulate proper airflow in your greenhouse and keep it toasty. You can use the hydronic method on floor space to heat your greenhouse with heated water.
It can work on the warm soil of raised beds. The system radiates the heat from floor space to the corners of the greenhouse through heated water passing through pipes. You can choose it for multi-zone greenhouses.
One of the most effective methods of hydronic is in-floor hydronic heating. Using PEX pipe for the system around your raised beds can be a great option for hydronic heating. Also, you can use Tekfoil Reflective insulation to enhance the hydronic system.
Advantages of hydronic heating
The hydronic heating system is long-lasting. Moreover, it comes up with an energy-saving capacity.
It saves your electricity bills.
It is a safe off-grid heating system.
Hydronic heating also controls the humidity inside the greenhouse.
It doesn't create loud noises in operation.
Disadvantages of hydronic heating
It is not capable of producing instant heat. Take time to spread warmth throughout the greenhouse.
It can be expensive. Also, it needs installation cost.
See Related: Best Solar Powered Greenhouse Fans to Buy
12. Bubble wrap insulation heating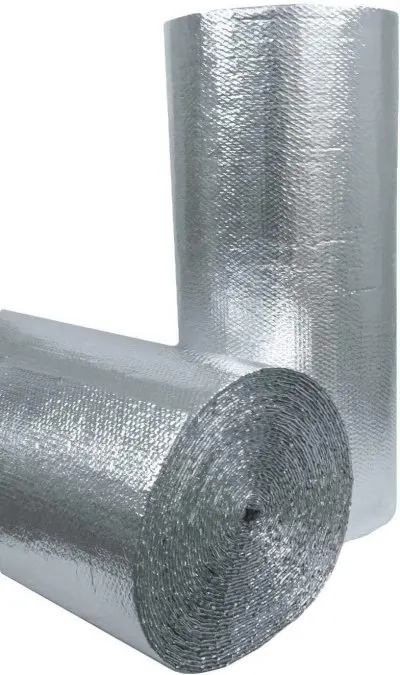 Horticultural bubble wrap greenhouse insulation can control heat loss at a minimal cost.
Yes! To heat your greenhouse, you can use simple bubble wrap for insulation. Insulating with bubble wrap will promote hot airflow in winter.
Moreover, it is one of the easiest and cheapest ways of off-grid heating. The bubble wrap insulation will help your greenhouse balance air moisture without electricity. So you must be thinking about how it works, right?
Well, it's all based on air being used as an insulator. Those thousands of tiny air bubbles are great heat conductors.
Once they get warm, they stay warm. Add reflective and non-reflective varieties of bubblewrap into the mix and you can build a cheap, but highly effective insulating layer into your greenhouse.
It takes two or three rolls of bubble wrap to cover a greenhouse properly- and have some spare. Covering the greenhouse with bubble wrap can store and spread the internal heat. It is a natural method for greenhouse heating. Check out Nasatech Reflective Foil.
Advantages of bubble wrap
Bubble wraps can cut off your electric bill.
It is an environment-friendly option.
It is pretty cheap.
It doesn't require electricity.
It's easy to install.
Disadvantages of bubble wrap
If the bubble wrap fails to absorb vapors or excess moisture, it can be a reason for the breathing issues in plants.
Bubblewrap is normally quite fragile and flammable.
See Related: Best Greenhouse Lights for Plant Growth
Things to Consider for Off-Grid Heating Greenhouse
You can take some considerations before starting to heat your greenhouse. What are these? Let's find out.
Ensure appropriate ventilation
To heat the greenhouse, you must prepare enough ventilation to balance hot air and moisture. External heating or too much moisture can damage your plants without a sound ventilation system.
You don't want that – not when you're living off the grid; this stuff is your livelihood! Investing in ventilation can save some bucks while heating.
Insulation
Another thing you can keep in your mind is insulation. Remember one thing, insulating the greenhouse is mandatory in winter if you want to keep on growing – which you do when living off-grid.
Regardless of heating the greenhouse, you must protect it as soon as winter arrives. Otherwise, it will be hard to adjust the heat inside the greenhouse.
Using organic material
You can add thermal mass, solar heat, or bubble wrap to keep the environment healthy. Also, you can use the hotbed with compost materials. Following any of these methods will help protect the environment by reducing your impact.
Final Thoughts
So you got to know about the variety of off-grid heating systems. Choose the option that can match your budget and taste. Before using heaters, you should take safety precautions.
For thermal mass, gather compost bricks and woods. If you want to follow biomass heaters, it would be better to use homemade compost piles. After all, you can follow any of the best off-grid heating greenhouses.
FAQs
How do you keep an unheated greenhouse warm at night?
Oh, how to have an off-grid greenhouse remain toasty the whole night through? Relax.
There are many ways to keep an unheated greenhouse warm at night. First, insulate your greenhouse with bubble wrap. Then, you can purchase good-quality paraffin or propane heaters.
Another way to keep your greenhouse warm is to use a thermostat. Yet, you can keep the plant bed on a cold surface.
What is the cheapest way to heat a greenhouse in winter?
Insulating with bubble wrap can be the cheapest way to heat a greenhouse in winter. Additionally, you can try biomass, thermal mass, or passive solar heating. These methods are helpful for winter greenhouse heating.
What kind of heater do I need for a small greenhouse?
You can use radiation or hydronic heaters for your small greenhouse. They can provide the required heat for your small greenhouse.
Related Resources