You have full control over the energy in your home. You can channel the sun's energy to power the coffeemaker in the morning or save that energy and use it at night to light the table where you eat.
With solar panels on your roof and batteries in your home, you have the energy to power your home.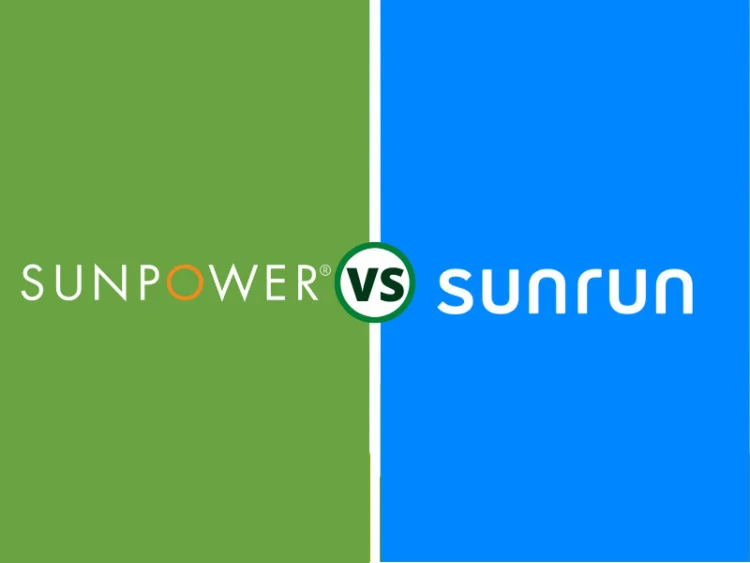 Going solar is an investment that will pay off for any homeowner. Solar energy is clean, natural, and lasts a long time. Although the power is free, you have to pay to set it up and keep it running.
To get amazingly low energy costs, all you have to do is put in the right solar system at your home.
But because there are so many solar companies installing solar panels, it can be hard to choose the best solar system for your home or business.
In this post, we'll break down SunPower vs SunRun, two of the best solar companies on the market.
Read on to find out which of the two will give you the most energy for your needs.
SunRun Vs SunPower
Two significant companies in the solar business, SunRun vs SunPower solar panels take very different approaches.
SunRun and Vivint Solar are joining forces to make a mega-installer of solar panels for homes worth almost $9 billion.
SunPower, meanwhile, has spent the last few years selling off its utility-scale solar business and yield. They also plan to spin off their manufacturing operations to focus on developing solar power for homes and businesses.
Investors need to consider the most value in the residential solar industry and how much value they get from buying solar stocks. It can be hard to choose the best stock to invest in.
See Related: Sustainable Eco-Friendly Lunch Bags
SunRun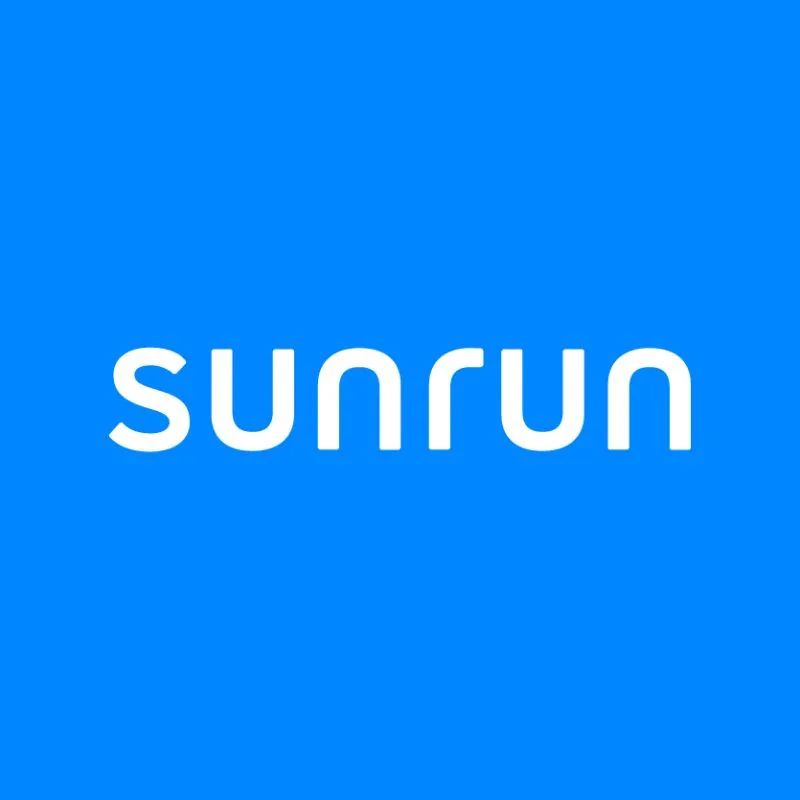 SunRun was started in 2007 in San Francisco and now has locations in 15 states, including New York.
The two co-founders, who went to Stanford Business School, didn't start the company because they wanted to change the solar industry. Instead, they did it because "the numbers worked."
SunRun's claim to fame is the idea of "solar as a service," which is also called "solar leasing." The company leaders were the first to offer this type of financing, which is now provided by most solar installers.
SunRun offers prepaid leasing, solar loans, and an option to buy the system outright for people who need other ways to pay for it.
Since it started, SunRun has put in over $2 billion worth of solar systems and now has over 100,000 customers all over the country. This was made possible by investors like JP Morgan, US Bancorp, and Credit Suisse.
Some people cast doubts on SunRun's way of doing business.
Even though SunRun is based in the United States, it gets many parts for its solar panels from China.
Since tariffs were put on solar products from China and Taiwan in late 2014, the price of SunRun solar panels has gone up. This could be bad for the company. Time will tell.
See Related: Best Solar Power Banks to Buy Today
Panel Technology
SunRun solar panels don't come from the same company, which brings us to our next point.
SunRun's website says, "We only use the best solar panel manufacturers," but it doesn't say who these are.
Because of this, it's not possible to compare the technology of SunRun panels to that of other solar companies.
So, is SunRun better than SunPower? Let's find out more about SunPower.
See Related: Best Solar Powered Generators for Home Use
SunPower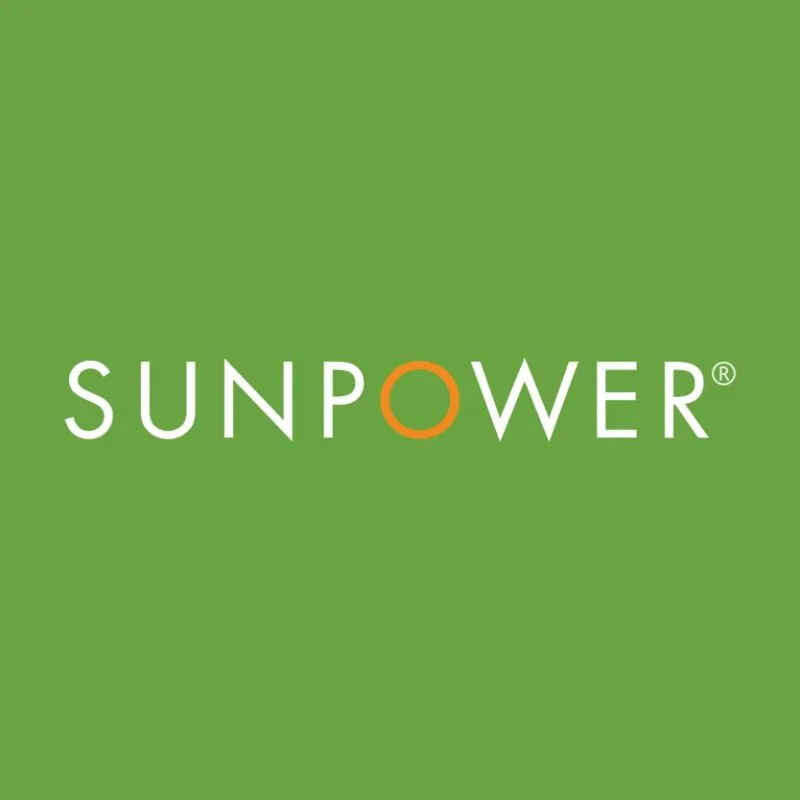 SunPower was started in 1985, but it had been in planning long before its foundation.
Reaching adulthood at the peak of the space race, the solar cells used on satellites in the 1970s gave SunPower co-founder Dr. Richard Swanson an idea. He thought that this new technology could help end the 70s oil crisis.
SunPower got its start 30 years ago in Silicon Valley. Since then, the company has grown by leaps and bounds. Here are some of the most important things the company has done along the way:
In 1993, SunPower made solar cells that worked well enough to power a Honda that won a race around Australia.
In 1997, NASA hired SunPower to make solar cells for Pathfinder, a high-altitude plane that could be controlled from a distance.
In 2001, SunPower made solar cells for NASA's Helios plane, which flew a record 96,863 feet. This was the company's first world record.
In 2007, solar cells with a record-setting efficiency of 22.4% went into mass production.
In 2009, President Obama dedicated a 25-megawatt solar power plant by SunPower in Florida.
In 2013, an airplane called Solar Impulse flew across America. It was powered by SunPower solar cells.
With a 21.5% efficiency rate in 2015 (that hasn't been beaten), SunPower's solar panels are still the most efficient ones on the market.
Panel Technology
SunPower has some of the best solar panels on the market. It all comes down to the company's technology and how much it wants to keep coming up with new ideas.
Even after all these years, SunPower hasn't settled down. The company has never said, "That's it, we're done, we're as efficient as we can ever be. We're done coming up with new ideas, it's someone else's turn!"
Instead, as the leader in the solar business, SunPower has kept raising the bar.
Every company tries to beat SunPower's efficiency ratings for solar cells and panels, but SunPower always stays one step ahead.
SunPower panels produce 70% more energy than other panels that are only 14 to 16 % efficient. This is partly because they are the most efficient globally and don't break down as quickly.
But how's that work? It's all because of things that save energy, like:
Since there are no gridlines, the sun can reach every part of the cell.
It has a unique surface that grabs light to get more power from the sun.
A solid copper base that's sturdy and durable.
A unique design that gets rid of an estimated 85% of the reasons that can go wrong with solar panels.
For maximum power conversion, the cells are made of ultra-pure monocrystalline silicon.
A coating that doesn't reflect light to get more energy out.
See Related: Best Solar Tiki Torches for Your Home
The Similarities between SunRun and SunPower
Power Tolerance
Infrequently considered when purchasing solar panels, power tolerance is another crucial factor to consider.
Solar panels are rated for the amount of electricity they can produce, but they can vary even if the environmental conditions remain unchanged.
In this case, power tolerance comes into play. The power tolerance indicates how much the power output of a panel can vary under constant conditions.
The majority of solar panels can accommodate a power range of 0% to 5% – more or less.
What exactly does this imply?
Under standard test conditions, the -0 indicates that the panel will always operate at or near its rated capacity (STC). The +5% shows that it could produce up to 5% more power when using STC.
SunPower and SunRun's solar panels have a power tolerance rating of -0/+5 percent, which conforms to industry standards.
Profiling the Solar Companies
SunPower is an American company that specializes in solar solutions.
In 1985, the company began as a solar energy research project. Later, it began manufacturing residential and commercial solar systems of superior quality.
In the United States, SunRun is a large company that sells solar panels and batteries it doesn't manufacture. SunRun is distinct from other companies because it only services residential properties. Other firms work on both residential and commercial properties.
SunRun was one of the first companies in the country to offer solar equipment on a rental basis. This significantly reduces the initial cost of purchasing and installing solar systems.
Both SunPower and SunRun have been prosperous businesses for decades. However, SunPower has been in business for a longer time.
See Related: Best Solar Refrigerators and Freezers
Efficiency Rating
A solar panel's efficiency rating indicates how much of the absorbed sunlight is converted into electricity. The debate may also trickle down to SunRun vs SunPower batteries.
Similar to power ratings, SunPower and SunRun have some of the highest efficiency ratings on the market.
It's great to have a high rating for efficiency. Most solar panel brands with a solid reputation will have efficiency ratings greater than 18%, which is sufficient for most homes.
In addition, having high-efficiency ratings like those of SunPower or SunRun can significantly increase the final cost. Therefore, you must decide if the added expense of purchasing the best solar panels on the market is worthwhile.
Panel Type And Design
Costs are crucial for consideration, and you'd be wise to compare the SunRun vs SunPower cost.
When selecting a solar panel, you must also consider its type and manufacturing process. These two factors affect the efficiency of the solar system. There are three primary types of panels to consider:
Monocrystalline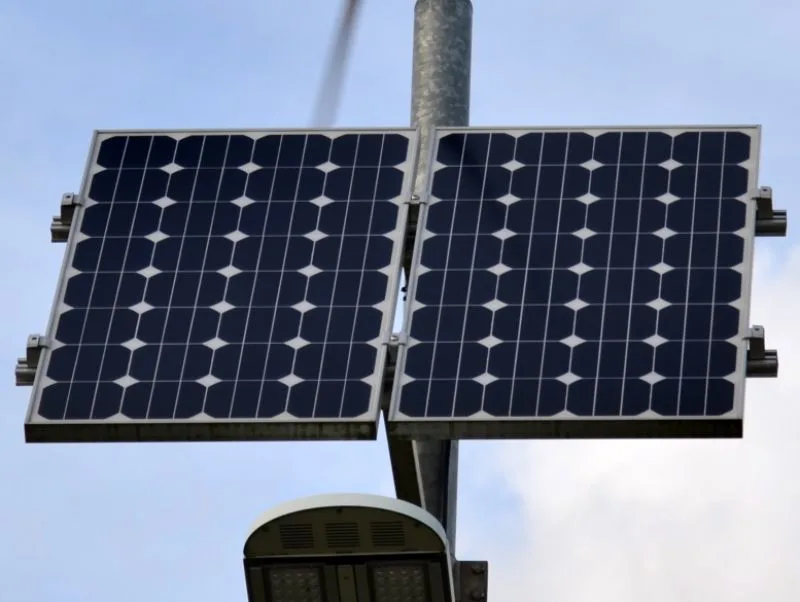 These solar panels are composed of square-shaped crystals of pure silicon that efficiently absorb photons. They excel at energy conversion and are dark in color.
Polycrystalline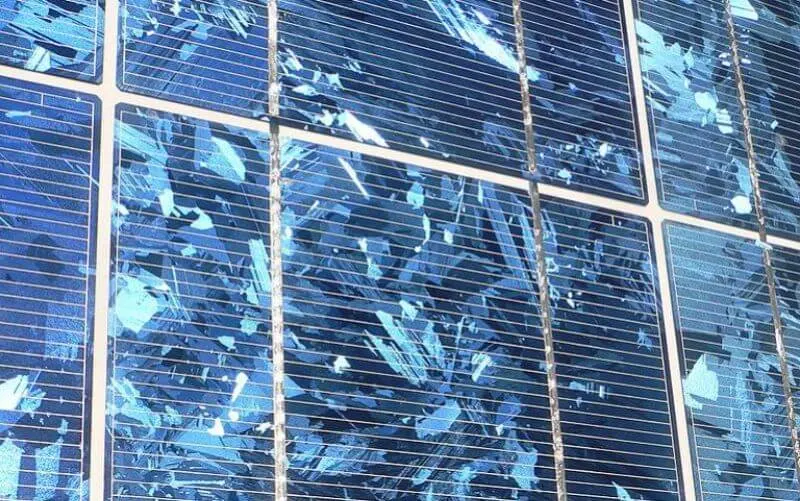 Multiple pieces of silicon are melted together to form these polycrystalline panels. They are less expensive and appear bluer because they perform less efficiently.
Thin-film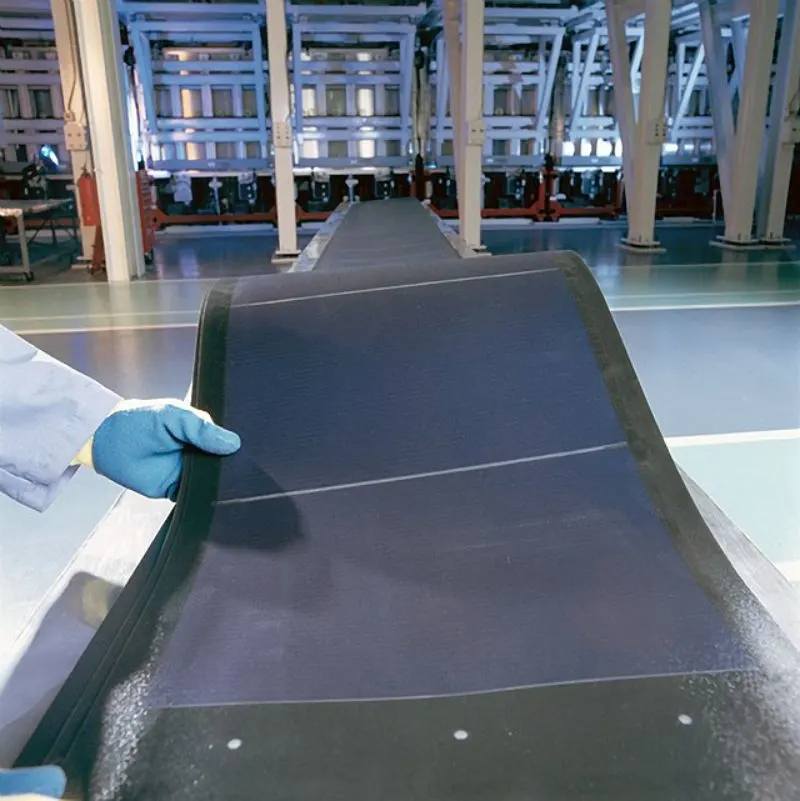 These thin-film panels are composed of substances other than silicon. As a result, they are not as efficient as monocrystalline or polycrystalline panels. However, they are less expensive and simpler to install.
Both SunPower and SunRun sell all three varieties of solar panels. In this case, SunPower is the clear winner because its subsidiary company, Maxeon Solar, manufactures its solar panels.
See Related: How to Heat a Garage Safely & Sustainably
The Differences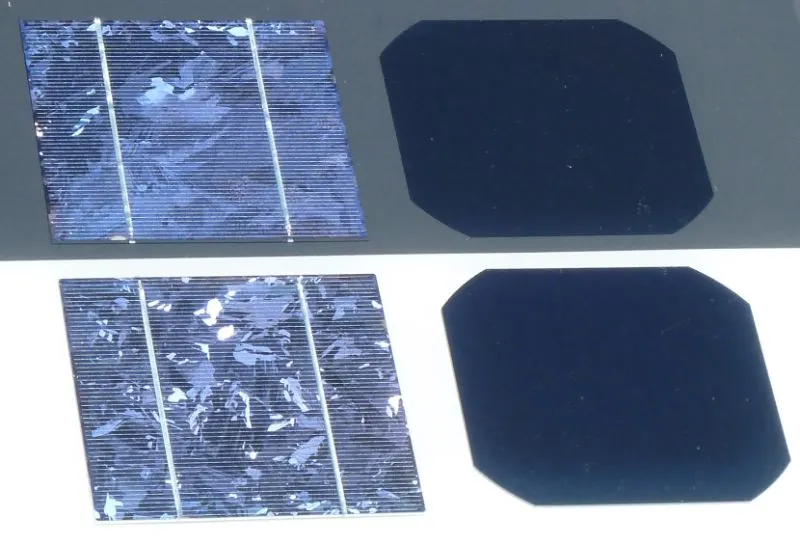 Installation Costs of Solar Systems
Installing solar panels in your home or business can be expensive at first.
But the many benefits of going solar make up for the high installation costs. With this, how does SunRun vs SunPower price compare?
SunPower gives its customers several low-cost ways to buy and install solar panels. A home equity loan can be used to buy a SunPower solar system directly.
You can also take advantage of the additional lease agreements from SunPower. But because the company makes high-quality panels with long-term warranties, customers should expect to pay more to buy and install them.
SunRun is thought to be one of the first companies to offer customers flexible solar lease agreements.
Therefore, it makes sense that their products are cheaper.
SunRun wins when it comes to the cost of installation. Their installation costs are considerably lower than SunPower's.
Output Rating of the Solar System
The power output rating or wattage of a solar panel is a way to figure out how much electricity it can make.
The output rating of a solar panel tells you how much power it can make. The average output of SunRun solar panels is 320 watts, and their efficiency ranges from 15% to 22%.
SunPower solar panels can put out between 360 and 500 watts of power and are up to 22.8 percent efficient.
SunPower panels have a higher output rating and use energy more efficiently.
SunPower's M Series 440 W panel puts out the most power of any residential solar panel on the market right now. With such a high power-rating, you can cover your electric bill with fewer solar panels.
If you have SunPower Maxeon solar panels, they will always give you enough energy to meet your needs.
See Related: Which Energy Source Generates the Least Greenhouse Gases?
Service
SunPower is simply the best when it comes to service. First of all, the company makes its solar systems and has its people install them. They have a large network of certified installers in 18 places.
On the other hand, SunRun does not make its solar panels. Instead, they buy the panels from other businesses.
They do, however, install solar systems themselves or sometimes hire other installers to do it for them.
SunPower has a service delivery advantage because they use their certified installers all over the country.
Warranty
Solar is an expensive investment, so it's always good to check out the provider's warranty coverage.
A long warranty period will help protect your valuable purchase from damage or things you couldn't have planned for.
SunPower's 25-year warranty is the best industry and covers the whole system. The warranty covers repairs, the cost of getting them done, and shipping.
For this warranty to be valid, you do not need to show proof of purchase.
All of SunRun's solar panels for rooftops come with a warranty that makes you worry-free. The warranty lasts for 10 years and covers system repairs and replacing broken parts. Work and spare parts are also included.
SunPower's warranty is one of the longest, going up to 25 years, while SunRun's warranty is only 10 years.
See Related: Important Genetic Engineering Pros and Cons to Know
Overall Quality
Experts say that SunPower is the biggest maker of solar panels globally.
As mentioned earlier, SunPower started as a research project on solar energy, which explains why they are so good at what they do.
SunRun solar panels are of comparable quality. The company does not make its solar panels, though.
Instead, they work with solar companies like LONGi Solar, which are not part of their company. This makes it hard to figure out how good SunRun's panels are.
SunPower has a slight edge over SunRun when it comes to the overall quality of solar panels.
Maxeon Solar, the company's subsidiary that makes solar panels, makes high-quality panels, but SunRun has to get its panels from other companies.
What's Better About SunRun
With SunRun's solar lease, you can take advantage of renewable energy without having to replace or maintain your own equipment.
The leasing option provided by this solar energy company includes protection against rate increases, a 10-year warranty that covers everything, and access to high-quality solar panels and Brightsave products.
The SunRun warranty is shorter than average but covers everything and maintenance. The distinctive feature of SunRun's systems is their protection against theft and damage.
Not everyone has the financial resources to purchase a solar PV system all at once. SunRun may enable some homeowners to have solar panels installed for less money.
Among additional benefits:
Flexible and cost-effective leasing options for solar energy.
protects its own goods from theft or damage.
Its leased solar panels receive complimentary maintenance.
See Related: Solar vs Wind Energy: What's the Difference?
What's Better About SunPower
SunPower makes and sells its own panels which are some of the best on the market. They are a better choice for folks who can afford to buy a system outright.
SunPower utilizes microinverters to convert direct current to alternating current. Each solar panel incorporates a microinverter.
This improves the performance of each solar panel and ensures that there is no downtime if one board fails.
SunPower and Enphase joined forces in 2018 to produce micro-inverters. SunPower does not agree with Enphase to provide all microinverters for Maxeon residential solar systems.
Does SunPower Use Enphase Inverters?
Yes. Inverters made by Enphase are used by SunPower. In 2018, SunPower and Enphase made a deal to work together strategically.
SunPower and Enphase joined forces in 2018 to produce micro-inverters. SunPower does not agree with Enphase to provide all microinverters for Maxeon residential solar systems.
SunPower gave Enphase its microinverter business in exchange for shares in Enphase.
The Enphase IQ microinverter from the 7th generation is built into the new Enphase Energized Maxeon solar AC module
Should You Get SunRun or SunPower Solar Panels for Your Home?
It isn't easy to estimate how much a solar system from a particular company will cost. The prices vary based on your state, the size of your roof, and your home's energy requirements. How do you choose between SunPower or SunRun?
SunRun's solar leases, which allow homeowners to rent solar equipment from SunRun monthly, have contributed significantly to the company's expansion.
Even though leasing panels immediately saves you energy at a low upfront cost, purchasing panels is the best long-term investment. Remember that the solar tax credit cannot be utilized for leases.
SunRun
SunRun offers four different solar plans for customers to select from.
Monthly Lease
This option requires the least amount of money upfront, but it is also the least valuable overall.
SunRun is the owner of the solar panels you have installed, and you pay them monthly for the energy they produce. The payments will always be less than your utility bill, but you will save less in the long run than if you had purchased the solar panels yourself.
Monthly Loan
A third party can provide customers with a solar loan that they can use monthly to purchase solar equipment.
These loans have monthly payments and a repayment period of five to ten years. A customer can buy the system outright with a monthly loan.
Buying the panels increases their home's value, allows homeowners to claim the solar tax credit, and ultimately saves them more money on energy than a lease.
However, they will be required to pay interest on the loan, which will increase the cost of the system overall.
Full Lease
With a full lease, the customer pays SunRun an upfront fee to rent solar panels for approximately 25 years (the lease term can vary).
SunRun still owns all solar equipment. The customer saves more money than with a monthly lease, but still significantly less than with the purchase of solar panels.
Full Purchase
If you wish to invest in solar energy, this is the most effective method. When customers purchase solar panels from SunRun, they acquire the entire system.
Solar panels immediately increase the value of a home, and their owner is eligible for a tax credit. Cash-paying homeowners will receive a greater return on their investment over time.
SunPower
The process of acquiring SunPower panels is much simpler than the choices offered by SunRun. If you can afford the panels and the cost of the installation process, you pay for the whole thing and that's it. Simple.
But should you get SunPower solar panels for your home?
Three types of homeowners can utilize SunPower solar panels:
Individuals with limited roof space: SunPower panels have high power and efficiency ratings, so you can install fewer panels and generate substantial electricity.
SunPower produces some of the best solar panels on the market, both in terms of their specifications and their performance. SunPower is the brand for you if you always want the newest and best.
SunPower offers an excellent warranty that covers the entire lifetime of a solar system, and as a reputable brand, they should still be in business in 5, 10, or 25 years if something goes wrong.
Final Thoughts
So, which is better? SunRun or SunPower?
Well, they both offer quality solar solutions, but other than that they are different horses for different courses.
SunRun is a better option for those who want to get into solar but don't have the means to purchase and maintain their own solar system. The upfront costs are less, but the backend savings are also less. It's also worth noting that leased solar panel systems decrease property value.
SunPower is the perfect choice for those who can afford to purchase their solar system outright. The upfront costs are higher, but the backend saving are higher, plus you get to enjoy tax credits and increased property value.
Do some research. Check out the SunRun website. Check out the SunPower website. Find out which works for you!
Related Resources