Location: South Africa
Founded: 1971 by Ann van Dyk, originally as De Wildt Cheetah Centre.
Species: Cheetah and African wild dog.
What is the Ann van Dyk Cheetah Centre?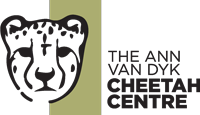 Ann van Dyk Cheetah Centre is the only home village for Ann van Dyk's rescued cheetahs, it is a notable cheetah sanctuary. Ann and her husband started their organization with Ann's grandfather's gate.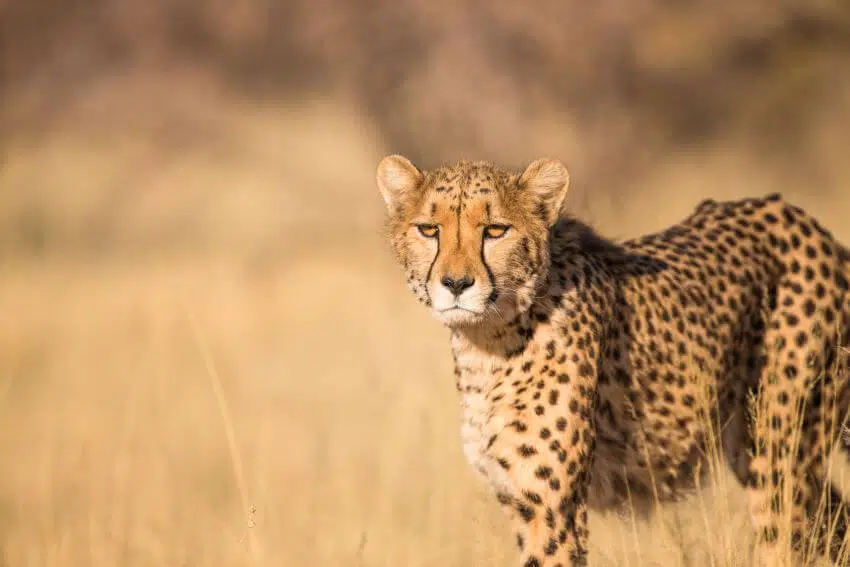 The Ann Van Dyk Cheetah Centre provides an important repository of information about cheetahs and also serves as a "life enrichment" center for over 75% of the world's captive-bred cheetahs – Ann assisting many to build new lives post-captivity.
It is a wild animal park and rehabilitation spot, as well as an educational resource for the surrounding communities. Ann van Dyk was a pioneer cheetah conservationist that founded the center and received international recognition. Ann had a special love for big cats and had an affinity for cheetahs and leopards.
Ann first got involved with her favorite animals by breeding them on the farm on which she lived. Ann started the wildlife centre formerly known as De Wildt Cheetah Centre after visiting an animal rehabilitation center that has captive breeding programmes where she felt needed help and guidance to become more successful.
The founder initially worked with cheetahs and leopards but has since then branched out into taking in other types of animals and endangered species that are either orphaned or injured. The center is one of the most successful rehabilitation centers for big cats in South Africa.
See Related: Best Wildlife Conservation Jobs
Ann van Dyk Cheetah Centre's Mission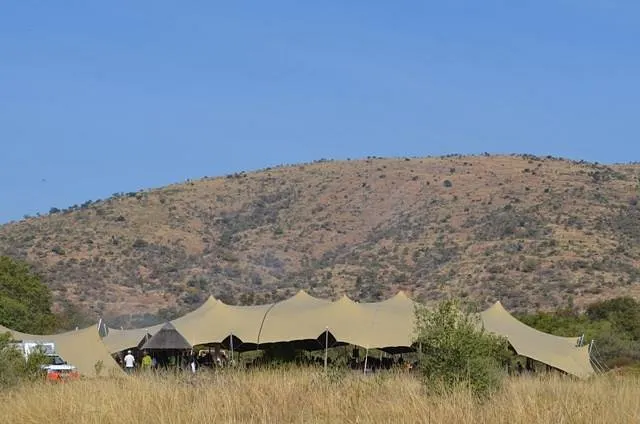 Ann van Dyk Cheetah Centre was established in 1981 to facilitate the rescue, rehabilitation, and release of cheetahs. Ann van Dyk is committed to saving this species from extinction and Ann van Dyk's education and outreach programs raise awareness about the plight of cheetahs and other endangered wildlife around the world.
The cheetah and wildlife centre has a mission is to provide a home for orphaned cheetahs, cheetah cubs, and other disadvantaged animals while educating the public on how they can make a positive difference on behalf of all animals. Ann van Dyk supports the Ann van Dyk Cheetah Centre's cheetahs at its own expense.
Its founder has donated countless millions to Ann van Dyk Cheetah Centre, or to other not-for-profit or charitable organizations that are involved in environmental and animal welfare initiatives around South Africa.
See Related: Best Conservation Posters
Projects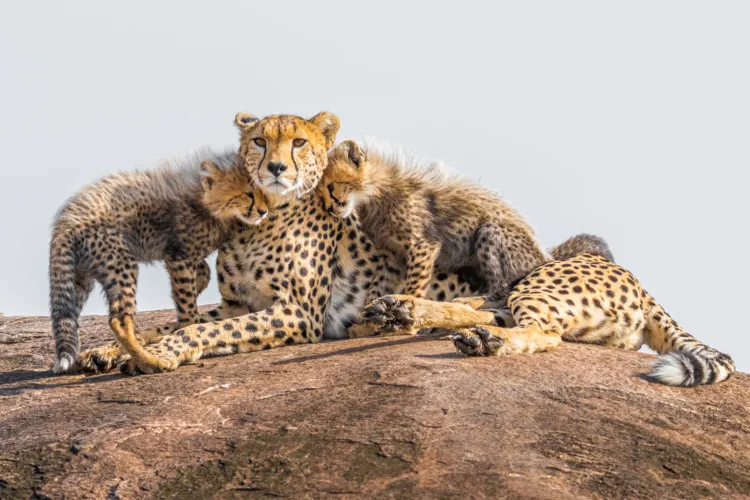 The Ann van Dyk Cheetah Centre aims to ensure the long-term survival of the cheetah and African wild dog through various conservation projects such as breeding programs that bred rare king cheetah and other big cat species on its captive breeding facility to maintain gene pools. There were also research programs and reintroducing animals projects in areas where they occur.
Furthermore, the center is involved in public awareness projects and a partner of the Cheetah Outreach Anatolian Guarding Dog Project.
Ann van Dyk Cheetah Centre is an ecotourism, research, and wildlife centre in South Africa, which was founded to help endangered cheetahs. Ann van Dyk offers a variety of programs to educate the public on conservation efforts for cheetahs, create cheetah breeding project, as well as promote tourism to South Africa that earns recognition from the South African nature foundation.
They also offer do-it-yourself a guided tour with photography tours for those who want their own up-close experience with these animals and there are occasional workshops and conferences held at Ann van Dyk for NGO members like WWF or TNC.
The center has an extensive list of observation tours offered where you can visit African grasslands and savannas to see cheetah, African wild dog, spotted hyena, leopard, lion, and endangered species like black rhinos. There were also overnight tours for those who wish to stay at the lodge on site which boasts over 150 species of birds as well as other animals like zebra.
See Related: Animals With Best Sense of Smell
How to help
Do you want to support the breeding projects and conservation efforts of The Ann van Dyk Cheetah Centre to protect the African wild dogs, cheetahs, and their natural habitat in South Africa?
Then click on the adopt button and go to their website to make your contribution.
Related Resources