Location: Oregon, United States.
Founded: Founded in 2012 by Nate Wintle and Meghan Martin to preserve and protect species in the Pacific Northwest and Abroad.
Species: Black-crested Gibbon, Giant Panda, Javian Gibbon, and Endangered Seafood Species.
What is PDXWildlife?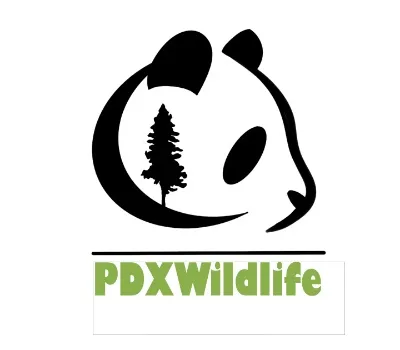 PDXWildlife is a wildlife rehabilitation center in Portland, Oregon specializing in the care and conservation of injured and orphaned wild animals. It is a notable organization that provides medical attention to all creatures, regardless of species for future generations.
The organization is committed to quality animal care and has a goal to educate visitors on the importance of conservation.
Zooligists at PDXWildlife have provided care for injured and orphaned birds, mammals & reptiles from a variety of native species.
It includes bald eagles, hawks, owls, squirrels, raccoons, possums, bats, lizards, and snakes. They have been featured in many local pest control programs because of the large number of bats that live inside the walls of PDXWildlife.
The organization has been called upon to assist in animal rescue efforts for victims of domestic violence, during natural disasters and other situations beyond their control. PDXWildlife is a self-sustainable organization with over 100 volunteers working at any given time.
See Related: Best Books on Endangered Species
PDXWildlife's Mission
The organization's mission is to serve as stewards for the animals and habitats of the Pacific Northwest by inspiring people to explore, understand, care for and defend our natural world.
It aims to be an organization grounded in science that cultivates understanding between all forms of life and share global wildlife conservation initiatives to help imperiled species.
It has the will to maintain a focus on educational programs that promote healthy attitudes towards other species while raising awareness about threats to biodiversity. They also seek to create a conservation ethic among people of urban areas to ensure sustainable habitats around the world.
The group's efforts have been recognized through partnerships with other non-profit organizations, government agencies, and educational institutions to advance important causes such as species restoration, habitat protection, and appreciation for all living things.
See Related: Three-Letter Animals That You've Probably Never Heard Of
Projects
PDXWildlife aims to restore endangered species and habitat diversity through local and global initiatives. They have a dedicated team of scientists based in Oregon, the US who conduct and implement researches to collect data, producing innovative research on three different continents in collaboration with local organizations.
PDXWildlife promotes endangered wildlife and habitat conservation using creative and innovative approaches to research and educating communities through community outreach programs.
See Related: Best Wildlife Conservation Jobs
Programs
Research
PDXWildlife focuses on approaching conservation issues through scientific research, thus, our company relies heavily on the scientific process. At PDXWildlife, our objective is to conduct and develop non-invasive and cost-effective research that will be applicable to the question being asked.
Many of their research questions are aimed at testing the efficacy of current conservation and community outreach programs. Implementing the organization's endangered species research and high-quality research findings in both fields and captive conservation is of the utmost importance to us.
PDXWildlife draws on biology, toxicology, and educational science to advance conservation tools and methods, connect natural and social systems, and tackle emerging threats.
Their scientists work closely with conservation managers and local communities to identify current problems and implement programs that will solve these problems for the world's valuable habitats, and conserve species as well as programs that restore species.
See Related: Best Conservation Posters
Community Outreach
PDXWildlife works to strengthen communities' ability to conserve the natural resources they depend upon. We help promote innovation, learning, and implementation of strategies to expand community conservation.
This includes facilitating links across communities and forming a collaboration to address environment-related threats.
For example, the organization's sustainable seafood program connects local restaurants with suppliers that fish sustainably and institutions that can lend knowledgeable support such as the Monterey Bay Aquarium, the Oregon Zoo, and the Portland Aquarium. Their three main goals are to:
To Empower – through providing training and education on key environmental problems
To Support – through connecting or directly providing funds to implement new programs
To Serve – through providing interns and knowledgeable staff scientists that participate in the program
See Related: What is the Goal of Wildlife Conservation?
Partners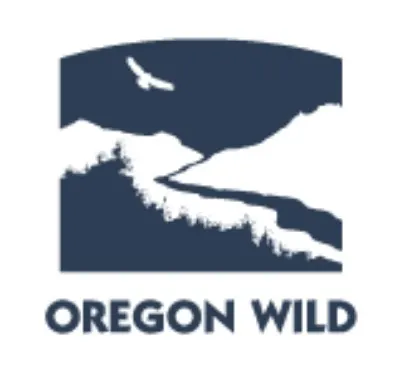 PDXWildlife's success has been noted in numerous publications and they work closely with other organizations and some companies dedicated to global wildlife conservation initiatives:
National Wildlife Rehabilitators Association (NWARA)
NWRA Animal Response Team (ART)
Washington Department of Fish & Wildlife
Audubon Society – Portland Chapter Bertha Creek Wildlife Sanctuary
See Related: Best Conservation Books to Read
Is PDXWildlife Legit?
Yes, it is the home of an indoor wildlife rehabilitation center and animal sanctuary. The organization provides food, water, shelter, safety, and care for all animals in need; including rehabilitating injured or orphaned native wild animals.
All of the organization's staff are volunteers who work tirelessly to educate people about responsible pet ownership, rescue pets from homelessness and extinction and eliminate cruelty to domestic animals (through pop-up demonstrations).
Also, foster strays until rescued by shelters, or find homes through adoption events; PDXWildlife has become an integral part of the community's efforts to love nature.
Other Environmental Organizations
Related Resources