The American real estate segment is rife with opportunities, specifically after the pandemic lull. But the competition in the industry is equally daunting because everyone wants to explore the immense potential.
Setting your projects apart is the only way to survive and thrive in the tight landscape. It takes more than creating the most incredible buildings and offering them at an optimal selling price.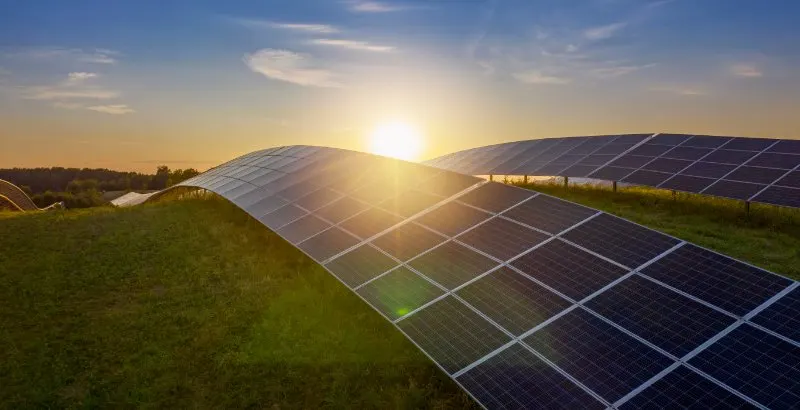 Of course, potential buyers want to buy beautiful homes and offices, but almost every developer offers aesthetics. You cannot compete on the pricing factor because it is likely comparable for specific locations and property types.
You need to give buyers a viable reason to choose your projects over other options. Sustainability can be a key differentiator for your projects. In fact, it can work for your business in the long run.
As solar energy generation becomes more and more popular, it's no surprise that solar land developers are beginning to see the benefits of installing solar panels on their land. Not only does this help reduce the company's carbon footprint, but it also provides a number of financial benefits.
Not surprisingly, land developers and builders are keen to cash in on the green trend. Failing to embrace it can definitely push you behind in the market because almost every competitor will do it sooner than later. Moreover, it makes your business profitable in more than one way.
Let us explain how sustainability from a solar farm translates into profitability for land developers.
How Solar Land Developers Can Benefit from Going Solar
1) High demand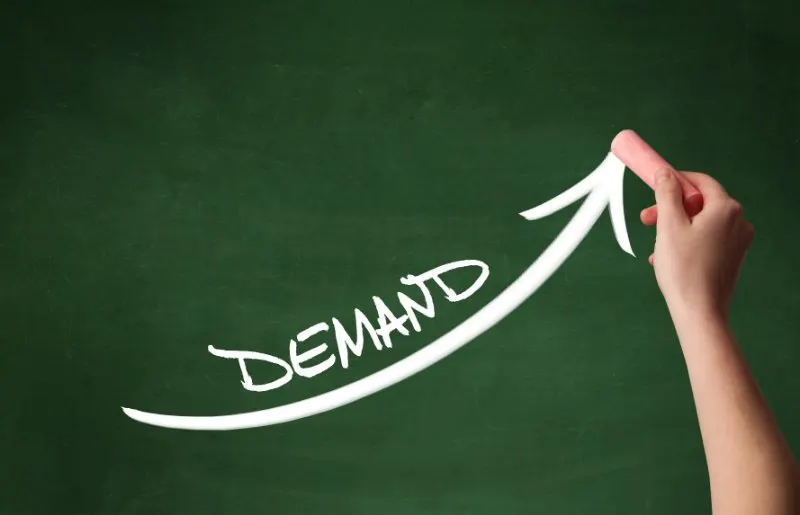 The most prominent reason to opt for sustainable development is the high demand for such properties. Such properties are desirable because they are energy-efficient, so owners need not worry about high utilities. Moreover, they always fetch a higher resale value, making them a worthy investment.
With homeowners becoming more eco-conscious than ever, more and more of them wish to join the bandwagon. They are ready to change their lifestyles with measures like using green cleaning materials, reducing wastage, and recycling old stuff.
Most homeowners are investing in green renovations and eco-friendly swaps such as LED bulbs for traditional ones. First-time buyers are in a better place because they can embrace eco-consciousness from scratch. They are willing to pay more for green construction at an apt location. Investing in such projects is an assurance of a fast-selling and profitable venture for a land developer.
You will never fall short of potential buyers, regardless of the competition in the market. Moreover, you are more likely to earn a hefty profit on your projects in the long run.
See Related: Best Eco-Friendly Travel Products
2) Reputational advantage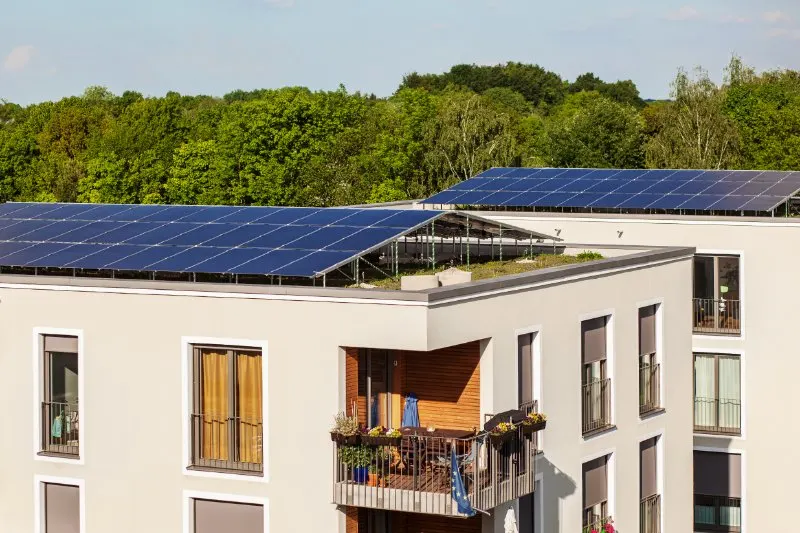 Getting a stronghold in the land development domain is not easy, primarily because of the massive competition in the area. You have to build trust to make people part with their money in capital-intensive real estate projects.
After all, you cannot expect them to spend thousands or millions on real estate unless they are convinced about buying from a reputed seller. But building your reputation as a developer can take years of hard work with successful projects.
You may have a tough time doing it as a startup. However, going green can give you an early kickstart. Beyond project-specific profits, sustainability can bring a reputational advantage to your business. Buyers do more than stick with developers who go the extra mile with eco-consciousness. They recommend your brand to people they know, and investors return for subsequent purchases.
Suppliers are also keen to work with developers with a good reputation, and the authorities also see your business as an asset to the local environment and economy. A positive reputation also sets you up as a leader in the highly-competitive industry.
3) Cost-effectiveness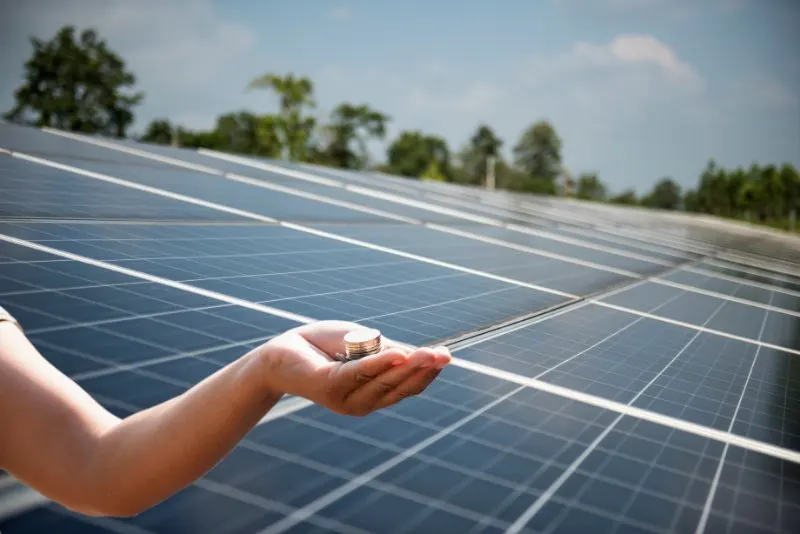 Surprisingly, sustainable projects turn out to be cost-effective if you scratch the surface. You may find green construction expensive, with the extra workload of permits, design decisions, and material search.
But there are several ways it can save you money for your business. Renewable and locally-sourced building materials often cost less, while sustainable designs let you do more with less due to space optimization. It means you can build projects in smaller areas, so the cost of construction goes down.
Besides reducing direct costs for projects, you can lower them indirectly by cutting the overall tax bills for your business. The American government encourages green initiatives with thoughtful initiatives.
With Solar ITC Extension, you can get hefty tax cuts by opting for solar installations in your projects. You can well imagine the amount you can save with a percentage cut over a tax bill running in millions. Cost-effectiveness elevates your profit margins for evident reasons.
See Related: Best Solar Driveway Lights: Energy Efficient Options
4) Compliance benefits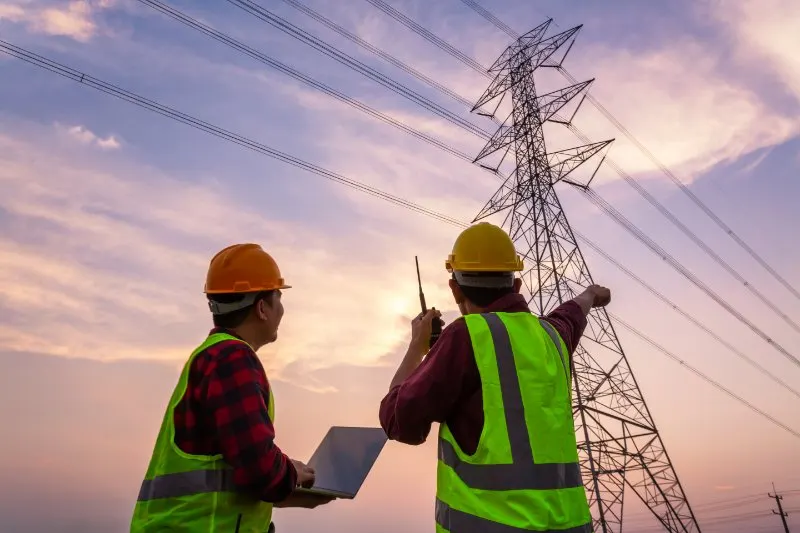 Another way going green can boost profits for real estate projects is by lowering the risk of non-compliance and penalties. Several American states have stringent energy-efficiency standards for new residential and commercial buildings. These standards even apply to building alterations and renovations.
Not complying with these standards or missing out on green permits can have dire implications for your projects. You may face penalties and delays in delivery. In fact, delays can even affect your reputation in the long run as they do not go well with clients.
But a sustainable mindset keeps your business ahead of these concerns. Obtaining the necessary permits and staying ahead of environmental due diligence hardly leave a chance for compliance issues.
The more you plan for them, the better the chances of delivering projects on time and on budget. Your clients stay on your side, so there is hardly a chance of disputes over deadlines. Moreover, you need not worry about reputational implications and penalties.
5) Waste minimization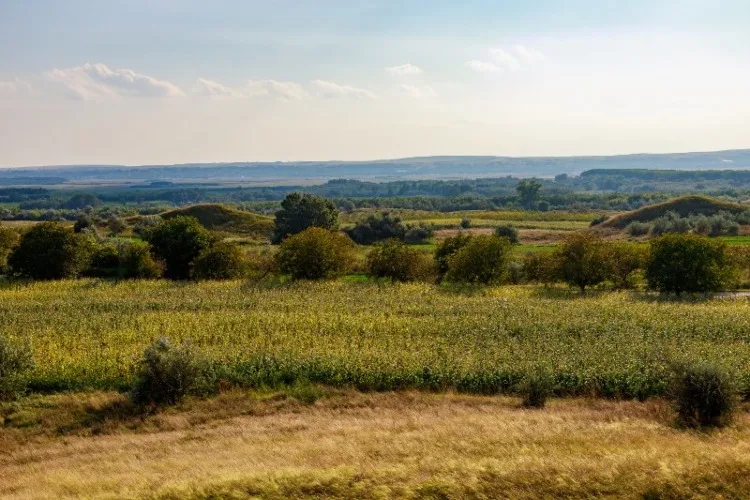 Construction is inherently a resource-intensive industry, with wastage being a common concern for land developers. Even the best workers may end up wasting materials during construction.
Some wastes are uncontrollable, so you cannot do much to eliminate them. However, you must take every possible measure to minimize the wastage in building projects.
Going green takes you a long way with cutting it to the minimum. Sustainable building practices focus on the principles of "reduce, reuse, and recycle." These principles drive savings by minimizing the wastage of space, materials, and energy during construction. The less you waste, the higher the profitability of your projects and business in the long haul.
See Related: Best Home Energy Saving Products to Buy Today
6) Environmental contribution
Sustainability is no longer a passing trend for businesses, and its benefits extend beyond profits. In fact, business owners want to do their bit for the environment in every possible way. The main objective is to lower the carbon footprint of your organization. It is an area of concern for industries like manufacturing, energy, and construction because emissions are an inherent part of the operations.
Fortunately, the scope for environmental contribution is immense for land developers. There is much you can do, from choosing an eco-friendly location to building green designs and following sustainable practices.
You can even lower your footprint indirectly by opting for locally sourced material and eliminating the transport needs. The best thing about fulfilling your environmental responsibility is it sets you up for revenues and margins.
As a land developer, going sustainable is the best decision you can make for your business. You must absolutely do it, whether launching as a startup or working on your brand's reputation as an established player.
Although you may have to spend more on design and installation, the payback is big enough to make it worthwhile. The initiative gets you ahead on the profitability and reputational fronts. You can make clients and employees stick for the long haul as people want to buy from and work with green brands.
How to get started with your solar real estate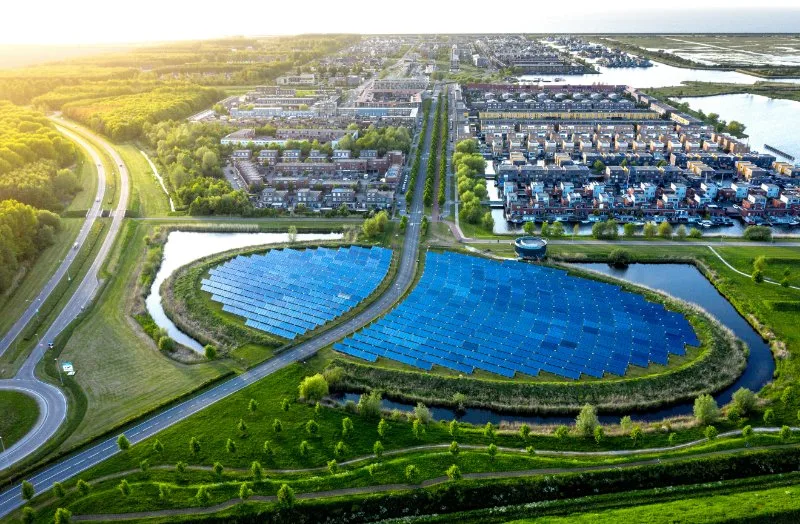 The best war to get started with solar development for land developers is to build a solar farm. Solar developers can either lease land or build a solar farm on a portion of the land.
What are solar farms?
Solar farms are a collection of solar technologies mounted to the ground. Typically, the panel uses PVC solar panels. These may however include concentrating solar energy systems and solar heating and cooling systems.
Nevertheless, it is possible that they harness the Sun's energy for planetary uses. Some solar farms' names are solar power stations, parks, and plants. These are similar to the energy produced by fossil fuels but they don't emit greenhouse gases.
A solar farm system is also different from most homes and businesses in many ways. Installing solar farms usually takes less time, because the cost is usually lower.
See Related: Solar vs Wind Energy: What's the Difference?
Types of solar farms: Utility solar farms vs community solar farms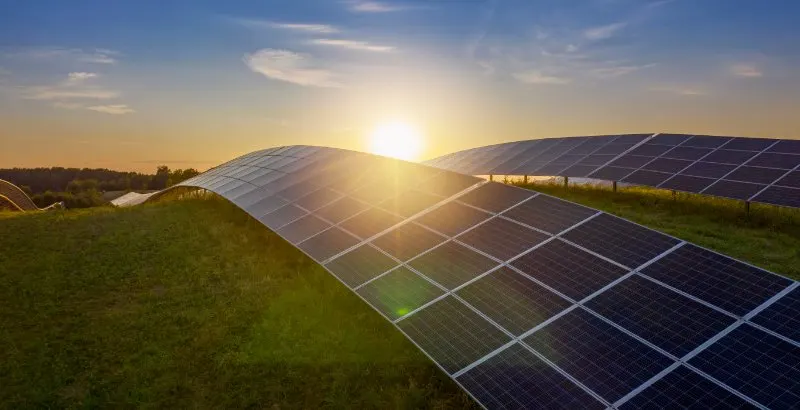 A big difference between community-scale and utility-scale solar farms is scale: utility-scale solar farms are generally smaller than community solar. Utility solar plants have a power range of 1MW to 2,500MW.
Solar farm communities, however, typically have under 5MW capacity, so it is not uncommon for one to have less than 100kW. Another key difference between both types of solar farms lies in whom they give power. Community – Solar projects provide services for subscribers or customers that are paying for the electricity they use.
How much does a solar farm cost?
The cost of a solar farm installation will vary depending on the size and type of system. The price of the average 5MW system can be anywhere from $5 million to $10 million.
It also assumes you have land to make an electric grid. Solar farms have a much less expensive installation cost than rooftop solar installations. According to SEIA figures, residential solar energy is generally under 20kw – and costs around $3.06 per watt. It's roughly a quarter of the cost to install solar power at home.
How does a solar land lease work?
A land lease is an agreement between the solar company and a landowner to allow the installation of a solar array on their property. The solar company pays the landowner for the use of their land, and in return, the landowner agrees to keep the array in good condition and not build anything that would shade it.
The length of time of the lease varies, but it is typically 20 – 30 years. At the end of the lease, the owner can either buy the array, have it removed, or renew the lease for another term.
How to find the right solar developer for your solar project
The whole process of finding the right developer, negotiating a contract, and developing can be time-consuming. It's best to start by contacting several developers in your area to get a feel for who is available to work on your project.
You should also ask each developer for references from previous projects. Once you've narrowed down your list, you can begin negotiating the terms of your contract.
When negotiating, be sure to discuss things like the scope of work, timeline, payment schedule, and any other important details. You'll also want to make sure that you have a clear understanding of the developer's experience and expertise.
It's also important to understand the risks involved in working with a solar developer. One of the biggest risks is that the developer may not be able to complete the project on time or on budget.
You should also be aware of the possibility that solar panels may not produce as much renewable energy as expected. This could happen if the sun isn't as strong as expected, or if the panels are installed in a shaded area.
Before you sign a contract with a solar developer, be sure to do your research and understand all of the risks involved. Solar leases of lands are usually long-term agreements involving twenty or five years.
See Related: Best Off-Grid Greenhouse Heating Systems
Closing thoughts
Solar leasing of lands is becoming more popular as the solar industry grows. Solar developers are looking for ways to finance their projects, and land leases are one way to do that.
As a real estate developer, you may be able to benefit from the green movement by creating real estate properties that include a solar farm. You should, however, be aware of the risks involved before you sign any contracts.
Do your research and make sure you understand all of the costs and rules and regulations. Once you've done that, you can enjoy the benefits of renewable energy.
FAQs
Is it hard to sell real estate with solar panels?
It shouldn't be any harder to sell a property that has solar panels installed. In fact, it may even be easier because solar panels add value to a home.
How do I know if my land is suitable for solar development?
The first step is to contact a solar developer in your area. They will be able to assess your land and determine if it's suitable for solar development.
What are some of the risks involved with developing a solar farm on my land?
One of the biggest risks is that the developer may not be able to complete the project on time or on budget. Solar panels may also not produce as much renewable energy as expected. Before you sign a contract with a developer, be sure to do your research and understand all of the risks involved.
Related Resources