If you have a shed, greenhouse, or a small outdoor building in your yard, adding solar panels could be a great way of meeting your electricity needs while cutting bills and freeing yourself from the clutches of the power grid.
If you're new to shed ownership and want to create a solar shed by installing a solar system on your new shed roof, read on! Even just one solar panel on the roof can potentially save a lot of money on your electricity bills.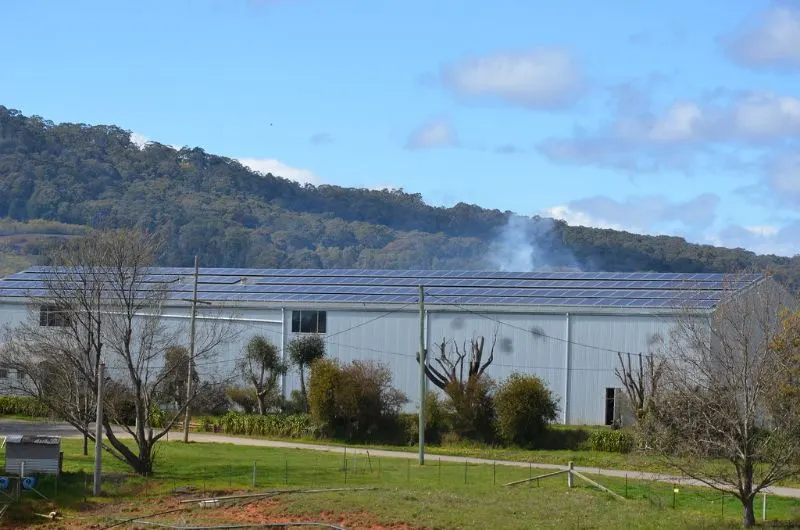 Contrary to popular belief, you might not need to install solar panels on the roof of your house to generate enough electricity to power your home. Although there may be a lot of space on the roof of your house (and it's probably more structurally sound than a shed), even an average-sized shed with sufficient solar panel coverage on the roof may be able to generate enough power to supply or at least supplement all your power needs.
Whether you already have a rooftop solar system on your home or not, solar panels are great for the shed as you can increase the surface area of ​​your existing solar panel system or get some skin in the solar game at a fraction of the cost of installing solar panels on the roof of your house. It's also much easier to reach the roofs of smaller buildings like sheds!
Solar panels for sheds are becoming increasingly popular. It makes sense when you consider how economical and environmentally friendly they are.
See Related: Best Solar Panels for Greenhouse
The Pros and Cons of Solar Panels on Sheds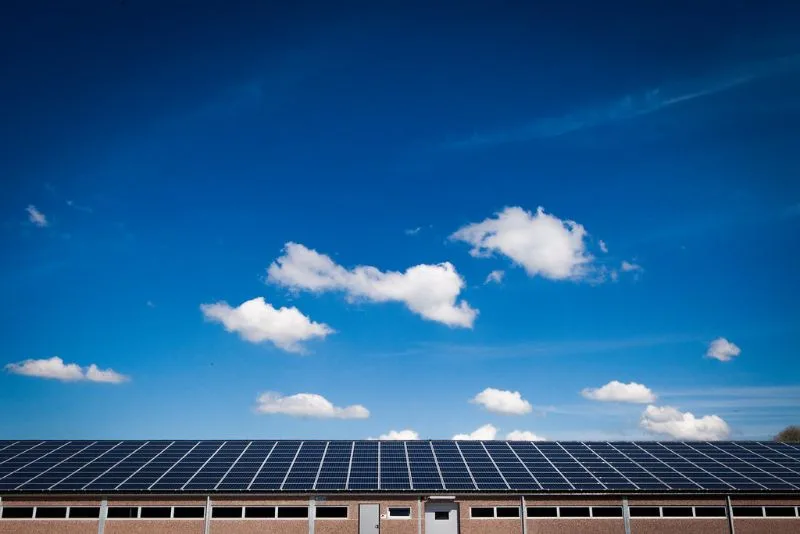 Before installing any solar kits on your shed (or log cabin, greenhouse, or summer house), you need to weigh the positive and negative factors of the purchase and installation of a suitable solar system:
Pros
Diminishes reliance on the power grid.
Good return on asset or investment.
Environmentally friendly.
Offers you more (potentially total) over your electric bills.
You could make cash from selling your extra energy.
Cons
Costly early investment.
Your shed might not be structurally sound enough to take the extra load of solar panels.
The structure needs to be big enough to house the inverter and battery.
For the best results, the solar panels must face south. East and west are suitable substitutes, but still not as good.
You may need to get permission to install the solar system.
As you can see, installing solar energy in your shed offers many attractive potential benefits – not least the potential that it could save (and even make) you money. But obviously, it comes with a valuable investment, so you should consider that you think it is worth your time, effort, and initial cost.
See Related: Best Solar Powered Greenhouse Fans to Buy
Important Things You Need to Know Before Installing Solar Panels on Your Sheds
1. Solar Panels: Permanent Vs Portable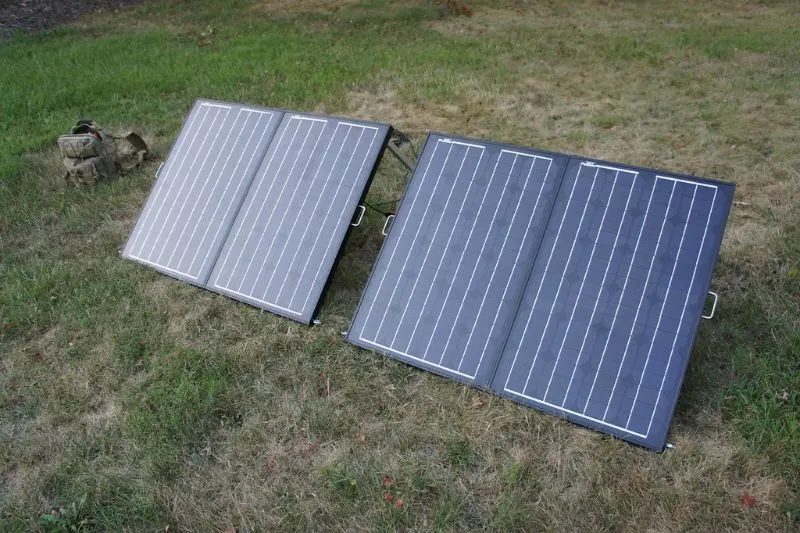 After a cursory search in any browser, you will no doubt discover that portable solar panel sets are already on the market. As the name suggests, they can be moved around instead of being permanently fixed in place.
They are usually aimed at campers, RV owners, and folks who live off the grid. They are also a good option for the homeowner with a smaller budget, requiring only a reasonable level of DIY capability for assembly, disassembly, and reassembly. They are typically controlled electronically from your computer or through an app on your phone.
However, these smaller portable models do not generate as much power as other types, so if you want to reliably power your entire home using solar energy, you'll probably need a larger-scale, professionally installed solar panel system.
See Related: Different Uses for Solar Panels
2. Location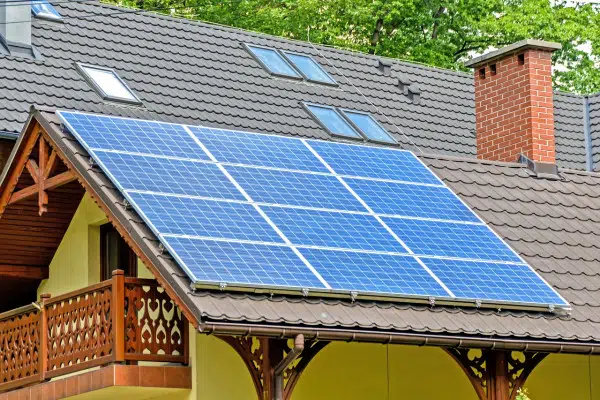 Traditionally, solar panels are installed on the roof of your main property. This is convenient because it keeps the panels free of obstructions and minimizes the electrical connections from the panels to the rest of the system in the house.
While rooftop solar systems are more common and preferable over most alternatives, some homes have complex gables, gutters, chimneys, and further architectural features making solar panels difficult or even impossible to install. If your house has an awkward roof, creating a solar shed might be the best option for you.
Ideally, you want to install your panels on a roof that faces south. This will ensure that your panels get the most exposure to the sun throughout the day. Solar panels installed on east and west-facing roofs will only be partially effective. The amount of sunlight that north-facing roofs are typically exposed to makes them the least optimal side for solar panels.
Check which direction your shed roof faces before you purchase. In addition, the roof should be free of shade from trees or other buildings for most of the day.
See Related: Best Solar Powered Generators for Home Use
3. Weight and Space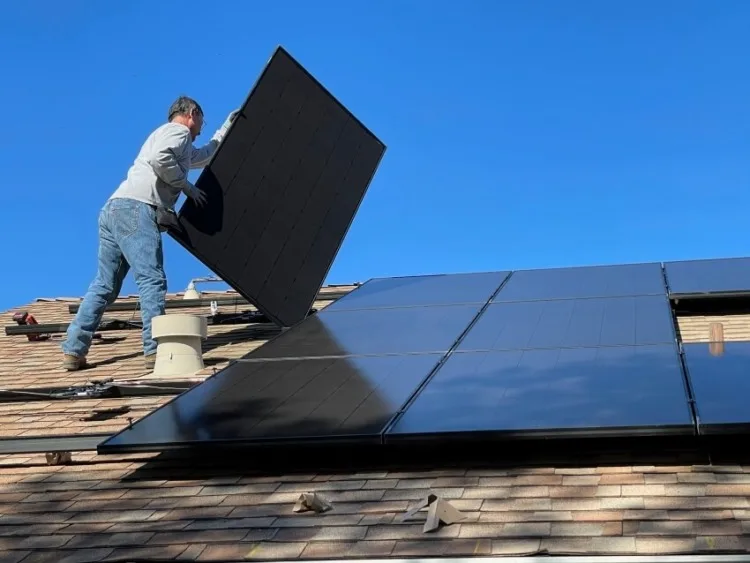 You need to make sure that the roof of your shed is strong enough to support the weight of the type of solar panels you install for the shed.
Some shed roofs are made of metal and are more likely to be able to support the weight of heavy solar panels. Some roofs are made of wood and covered in tar paper material and are generally too flimsy to support even one permanent solar panel.
You also need to make sure that you have enough space for the panel itself and that you have the tools and expertise to install it – or the details of a company that can do it for you.
You also need to determine that you have enough space inside the building for the internal parts of the system, such as the inverter, charge controller, and your deep cycle battery.
See Related: Best Solar Chargers for Laptops
4. How Much Power Do You Need?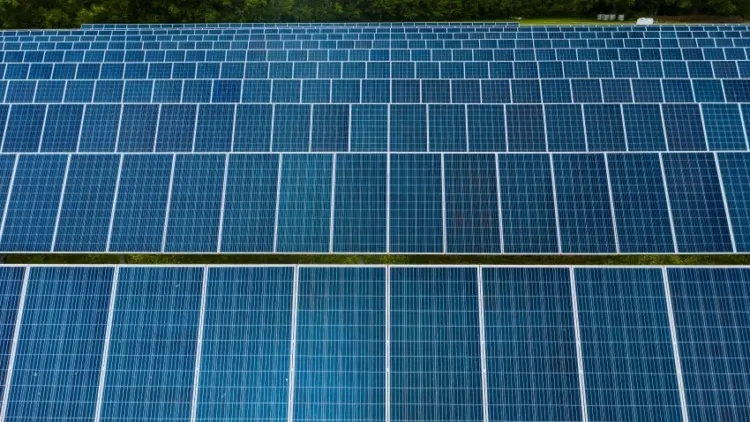 How many watts are you looking to generate?
The number of panels, how to face them, and the performance of the units all affect the amount of power you can generate from the solar panels on your solar shed. With a totally solar-covered roof, the shed will carry enough panels to power anything electrical within the shed, such as power tools, lights, and charging points for lawnmowers.
You can also use cables to send power to your home – it's usually a good idea to install them underground. The typical average household electricity use is around 3,800 kWh, which would require about twelve 320W solar panels, which would usually take up about 25 square meters of roof space.
If you're looking to install a sturdy new shed, companies like Urban Sheds have an experienced team to help you manage construction.
When it comes to solar kits and panels, monocrystalline plates are more effective, whereas polycrystalline panels are less effective but cheaper. Preferably, you want the more effective monocrystalline model for a smaller space as it permits you to get more power per meter of coverage.
See Related: Solar vs Wind Energy: What's the Difference?
Final Thoughts
Sheds aren't just places where you keep your garden tools and appliances, fix lawnmowers, or hide from the kids – they can be so much more!
They can be private office spaces, game rooms, or even boutique vacation rentals. Regardless of what you're using your shed for, it's going to need power. And if you can gather, store, and use power harnessed from the sun's light, why waste heat opportunity?
If you have a south-facing shed as a garden office, workshop, guest house, or social area, you should seriously consider a solar system. It can be expensive to install permanent solar panels that will meet your electrical needs. This is especially true if you're looking to power your house.
The good news is that if you're just looking to power your she-shed, outhouse, mini-brewhouse, or boutique cabin, it's comparatively straightforward to utilize user-portable solar power kits to set up a quality solar power system.
Related Resources: