In the last few years, many companies have emerged whose focus is on producing sustainable shoes. Whether it's a case of using eco-friendly raw materials or just recycling waste, there are numerous ways to improve footwear production to achieve sustainability.
Currently, the sustainable shoe market in 2019 was valued at $7.5 billion globally. And it's expected to grow to $11.8 billion by 2027, projecting a 5.8% CAGR expansion based on Grand View Research, Inc report.
Sustainability is one of the main driving factors for most consumers when shopping. Therefore, most footwear brands are now putting efforts into going green to retain their customers.
The sustainable footwear market has been classified into athletic and non-athletic. And sustainable athletic shoes are gaining popularity with each passing day. As such, green innovations and developments have become crucial to many shoe companies.
The leading global footwear players, including Adidas, Nike, Reebok, and New Balance, have, as a result, embraced eco-friendly production cycles to satisfy this growing market demand.
Best-Of by Category
Best Sustainable Shoes for All Occasions
Do you need a sustainable vegan shoe gift for your eco-conscious spouse? Or are you shopping for sustainable kids' footwear? This piece will guide you on the best shoes to buy.
Best Sustainable Shoes for Men
Men shop for running, office, or comfortable shoes for outdoor activities. Fortunately, they can shop from various sustainable footwear brands.
Eco-friendly shoes from different sustainable shoe companies offer comfort and let you go green. Here are some of the best sustainable men's shoes:
If you're looking for sustainable running shoes, then Adidas is one of the best sustainable brands to go for. This shoe is made with a supportive and free-motion design, and thus it offers the stability you need for your running and athletic sessions.
The shoe allows the Achilles tendons to move freely, and the midfoot support panel provides a natural fit. Its outsole is durable enough to resist wear and tear as you take your every stride. The pair offers comfort for every step with its pillow-soft cushion.
This shoe comes in different colors and is made of organic cotton and recycled plastics. Therefore, it helps end plastic waste and keep the environment clean.
This shoe is 100% textile, indicating that it's one of the best sustainable men's shoes made of recycled materials. They are also great sustainable walking shoes that have a rubber sole.
Most environmentalists and celebrity environmentalists favor this idea and the materials used in the shoes.
See Related: Best Vegan Boots: Top Picks for Eco-Friendly Footwear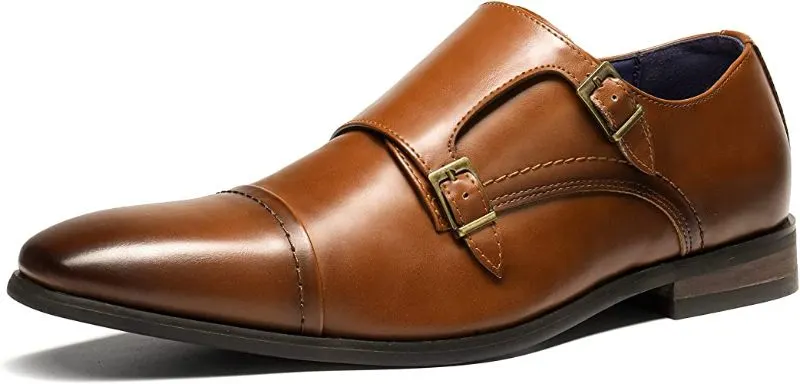 These Bruno Marc men's dress loafer shoes are the perfect deal. That's if you're looking for formal leather shoes made from sustainable materials.
The shoe is vegetable-tanned leather with a durable rubber outsole. It also has a laminated heel to provide extra traction, grip, and stability.
You achieve both a classic and modern look with its double monk strap. And it's high-quality PU upper is tender to the touch, comfortable, and easy to maintain. You only need to wipe it with a cloth.
This vegan leather shoes can match a wide range of contemporary men's outfits, and you can wear them to work, church, or after-work casual meetups. While most love it, some say it's of poor quality and only looks great from a distance, and is inexpensive when you look closely.
Bruno Marc is a shoe brand committed to providing high-quality shoes using vegan and recycled water bottles. They follow green and fair trade practices throughout the supply chain to make eco-friendly shoes. With over 100 employees globally, they provide fair wages and conducive working conditions to their workers.
See Related: Best Outdoor Jobs | Careers to Consider for Outdoor Lovers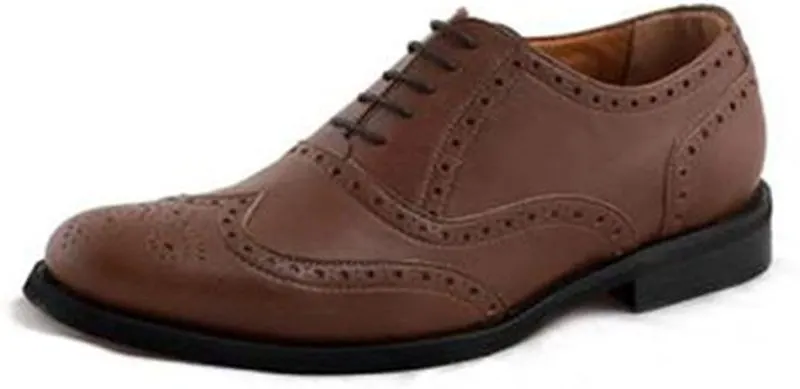 Are vegan shoes sustainable? Yes. The vegan movement is a consumer fashion statement demanding to leave animals out of their wardrobe and shoe rack. To them, animals don't have to suffer cruelty or die for fashion.
Nae is a sustainable vegan shoe brand that has developed ways to design shoes free from animal-derived fibers or materials, including wool, fur, leather, silk, or shearling. These vegetarian shoes have no environmental, animal, or human exploitation.
The shoe is made of vegan materials, including 100% natural rubber sole, and the other areas are designed with cork, biodegradable and ecological microfiber. The insole has a particleboard card and is finished with microfiber.
Made in Portugal, this Derby Vegan Oxford for men has a lining of microfiber and breathable mesh. Also, it's free of CO2 emissions, which helps save the planet. But, while it's pretty durable, it's relatively pricey.
See Related: Best Vegan Boots: Top Picks for Eco-Friendly Footwear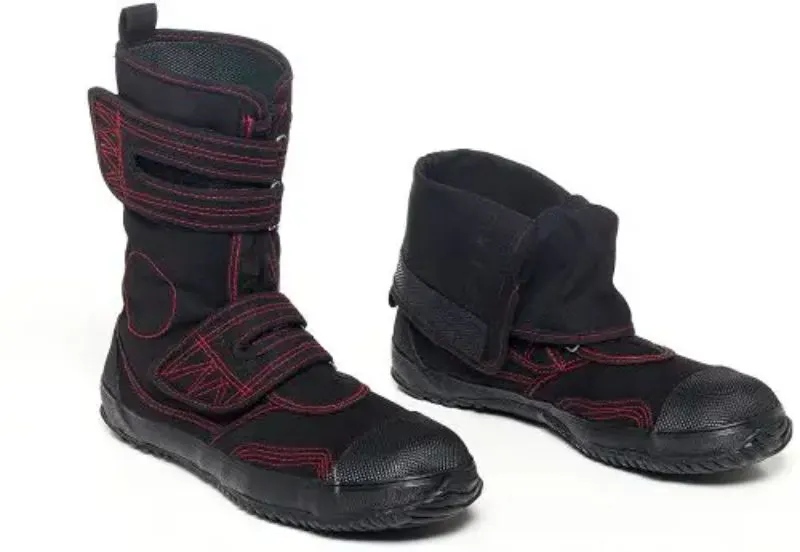 This Canvas boot is made from organic and natural materials that are purely vegan. It's made with breathable cotton and a recycled slip-resistant rubber sole.
The shoe is durable, sturdy, lightweight, and of high quality. Its water-repellent qualities and orthopedic sole make it a favorite for many.
Vegan boots come in unique designs, making them more attractive to consumers. It's easy to put on and contains pull-on boots in a double hook and loop design.
With this piece, you need not worry about performance and posture. It provides barefoot comfort that helps reduce both back and knee pains.
You can use it for different occasions. It's ideal for many professionals, including martial arts experts, desert gatherings, hiking, fashion designers, dancers, athletes, acrobats, and photographers.
Another unique feature of this boot is that it comes in many sizes and can be worn by any gender. And the boot is perfect for all terrains.
See Related: Best Vegan Boots: Top Picks for Eco-Friendly Footwear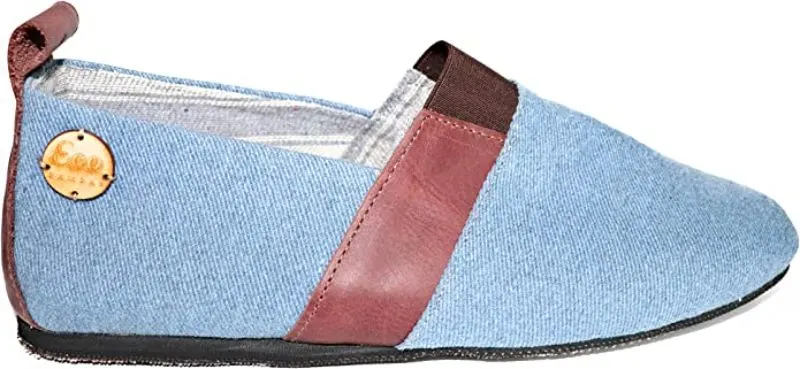 If you're looking for sustainable male footwear that is both fashionable and comfortable, then this handmade eco-friendly slip-on shoe is something you may want to consider.
And where can you go with this low-lace shoe? They fit both official and smart-casual occasions. You can wear them when you want to take a walk or attend an official meeting.
This smart casual sustainable men's dress shoe is made of recycled materials focusing on preserving the environment. It's made with reusing and recycling truck tires and organic materials, making them functional and comfy.
These sustainable walking shoes are easy to wear and remove – plus, they remain snug when put on. The slip-on is available in different colors, including Light Blue/Brown Leather or White/Brown.
Best Sustainable Shoes for Women
Ladies who want to go green also have a variety of options to choose from. Let's explore some of the best sustainable shoes that would pique their interest.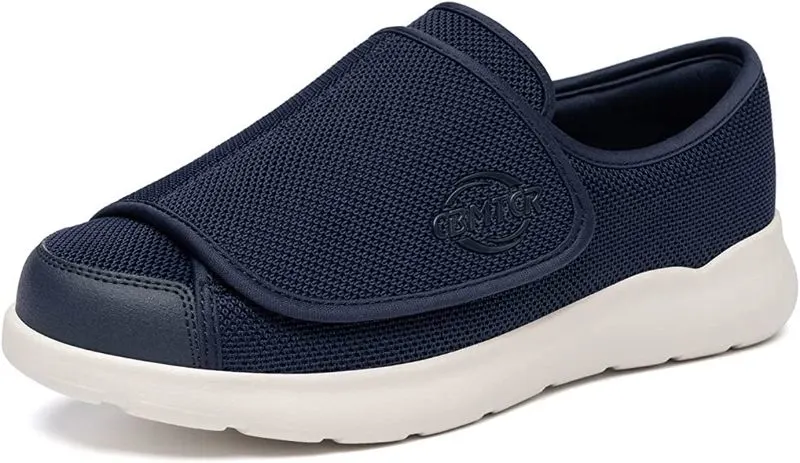 Denacare diabetic shoe for women is made of non-skid, flexible, durable rubber soles. The shoe has an air cushion and an EVA midsole that helps absorb shock and relieve heel and foot pain.
It has a wide width, a roomy toe box, and an adjustable closure that offers comfort and eases the pressure. It is most suitable for those with foot deformities like diabetes, arthritis, plantar fasciitis, edema, bunions, neuropathy, flat feet, corn, hammer toe, heel, knee, ankle, and foot pain. The extra depth is tailored for orthotics.
This shoe is easy to wear and remove. It's made with a strap closure that can be adjusted to allow easy customization and comfort for enlarged feet.
It's also made of breathable, stretchable, and lightweight material, making it the ideal option for the elderly and those in environments or medical conditions that cause swelling of the legs.
The upper mesh material and soft foam padded collar create a smooth interior lining and offer increased comfort. The shoe has a protective firm heel to enhance stability and ease walking.
Moreover, the company has gone the extra mile and added a highly cushioned 2.25 inches memory form insole that is removable. This helps reduce pressure at the bottom of the foot and relieve foot and heel pain.
An extra 2 EVA insoles are 1.18 inches and 1.97 inches thick to provide a spacer that allows one to adjust the volume to fit better.
Denacare adopts eco-friendly materials in the production of this shoe. The shoe is hand-washable. Machine washing is highly discouraged as it could cause the shoe size to adjust, affecting comfort and coziness.
When shopping for this shoe, buy the exact fit. Don't go a number higher to accommodate swelling or width, as you can customize your shoe size to fit.
How to Find your Size
◆ How you measure heel to toe:
Place your bare foot on a sheet of paper, resting your heel against the wall.

Draw a horizontal line in front of the longest toe. Measure the distance in inches between the drawn line and the edge of the paper.
◆ Your right and left feet may have different lengths and widths and full sizes.
If you're able to fit, try on both shoes, and do so, especially at the end of the day. Experts recommend buying shoes that fit the larger foot.
◆ You can also find your size after measuring your longest foot length from the chart given on Amazon.
See Related: Best Sustainable Subscription Boxes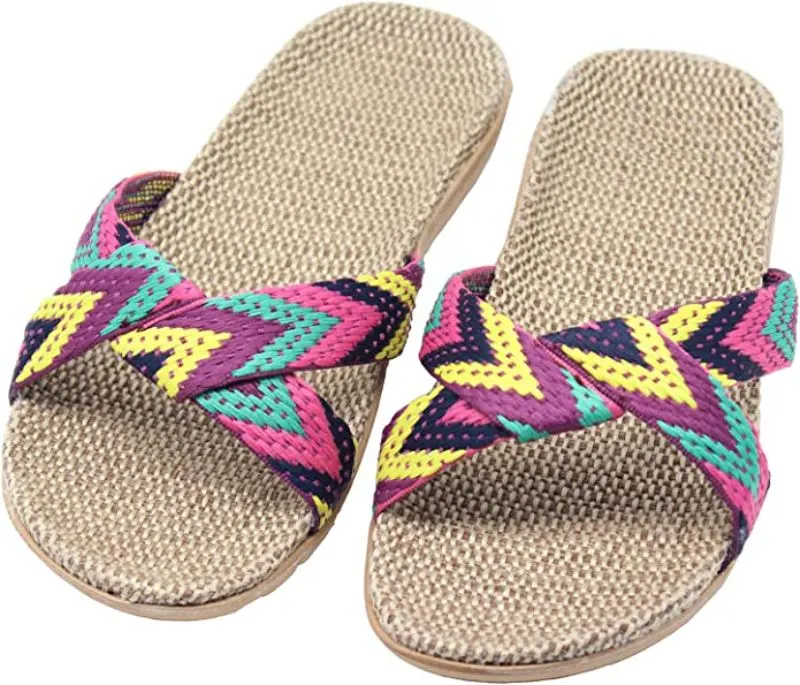 Most women love wearing sandals during the summer season. They are perfect for a relaxed look and can make a real fashion statement. What about you do it with an eco-friendly choice?
Fralosha has made these women's slippers for indoor and outdoor occasions. You can wear them in the living room, bedroom, office, garden, beach, and more.
The sandal is made of healthy and environmentally friendly flax material that is breathable and absorbs sweat. It's lightweight and easy to wear. Also, it's easy to wash and dries quickly.
The shoe shape is cross/flat, which offers maximum comfort and relaxation. You can always get your favorite color, as there are multiple options to choose from.
Shoe selection is vital when training, whether in a gym or at home. You don't want to end up with something that makes the exercises more tiresome than they already are.
Choosing a breathable and lightweight shoe thus becomes a priority for many. You can have a shoe with all those qualities that are also sustainably made.
These Vivobarefoot Primus Lite II sustainable gym shoes come in handy. It is ideal for ladies who want something that preserves the environment and does not promote animal cruelty.
Vivo is one the most recognized and best sustainable shoe brands. Like most Vivo shoes, this one is made of plant-based materials, and the sole is made of recycled plastic bottles.
They have a soft material along the heel and bottom, making them comfortable to put on even without socks, as they ensure no rubbing or blistering. These sandals come in different colors.
The shoe follows the foot's natural shape and is made with PET mesh to make it breathable, thus keeping the feet cool. The manufacturer recommends not washing them with a machine.
While it boasts many great qualities, some say it's not durable enough.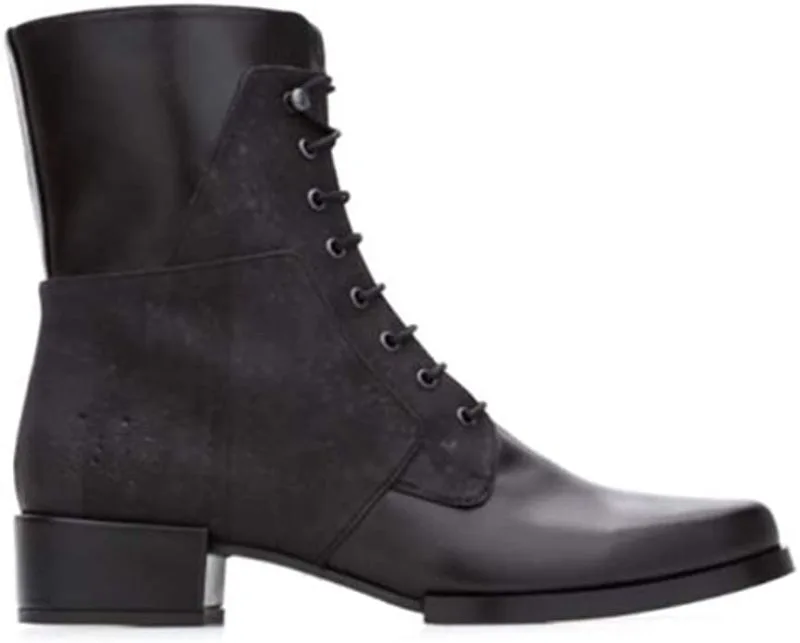 If you're a vegan, this Bourgeois Boheme boot is an excellent choice. Wearing boots remains a casual fashion statement, especially during cold weather.
Styling boots with different outfits is a more preserved look for weekends, night outs, and in some instances, casual office days. You can style the boot with different outfits, including jeans, denim skirts, and long blazers, to crash that birthday party or girls' night out.
The boot has a heel that measures approximately 1.75 inches or 1 3/4″. Heels make the body look leaner, and legs appear longer. Furthermore, it makes the shoe more durable.
Handcrafted in Portugal, this boot has an exclusive BB design and is made of PVC Free microfiber nubuck. Its natural latex insole offers extra comfort, and the boot is naturally water-resistant.
Best Sustainable Shoes for Kids
Parents who wish to teach their kids about environmental preservation can start by buying them sustainable shoes at a tender age. There is a wide range of shoes for all occasions. Here are a few classic examples: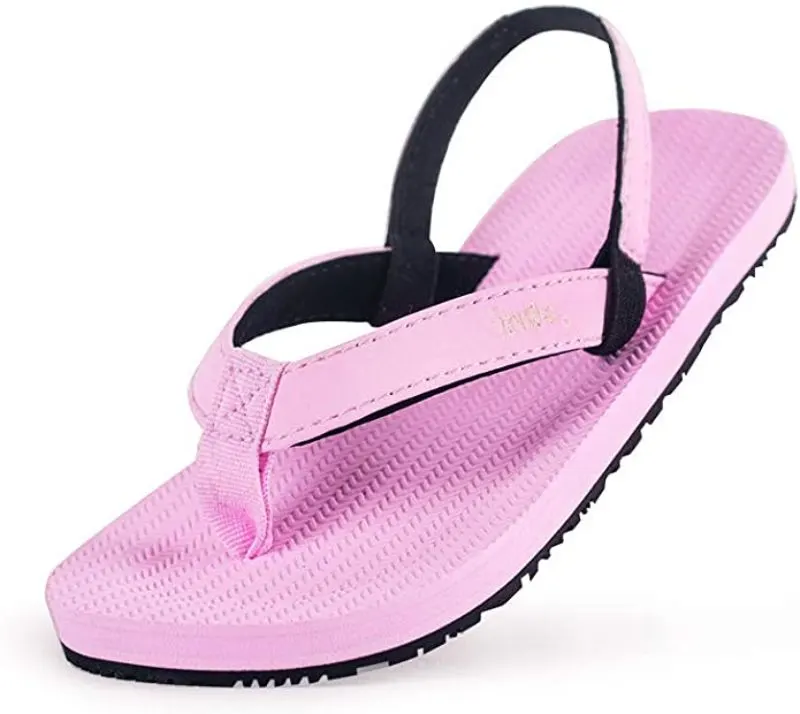 Made with a recycled tire sole, these vegan all-terrain flip-flop kids' sandals top our list of the best sustainable shoes for girls. The sandals are non-slip, as their natural rubber sole is molded high for arch support, comfort, and cushioning.
Its straps are custom-made with fiber uppers. The process is eco-friendly as it consumes less dye and water. Recycled tire soles and natural rubber make these pairs of sandals sturdy, waterproof, and naturally durable.
Indosole toddler sandals are an excellent choice for those who want to go ethical and vegan and promote zero-waste. It's free from waste, animal products/cruelty, or fuel-powered machinery.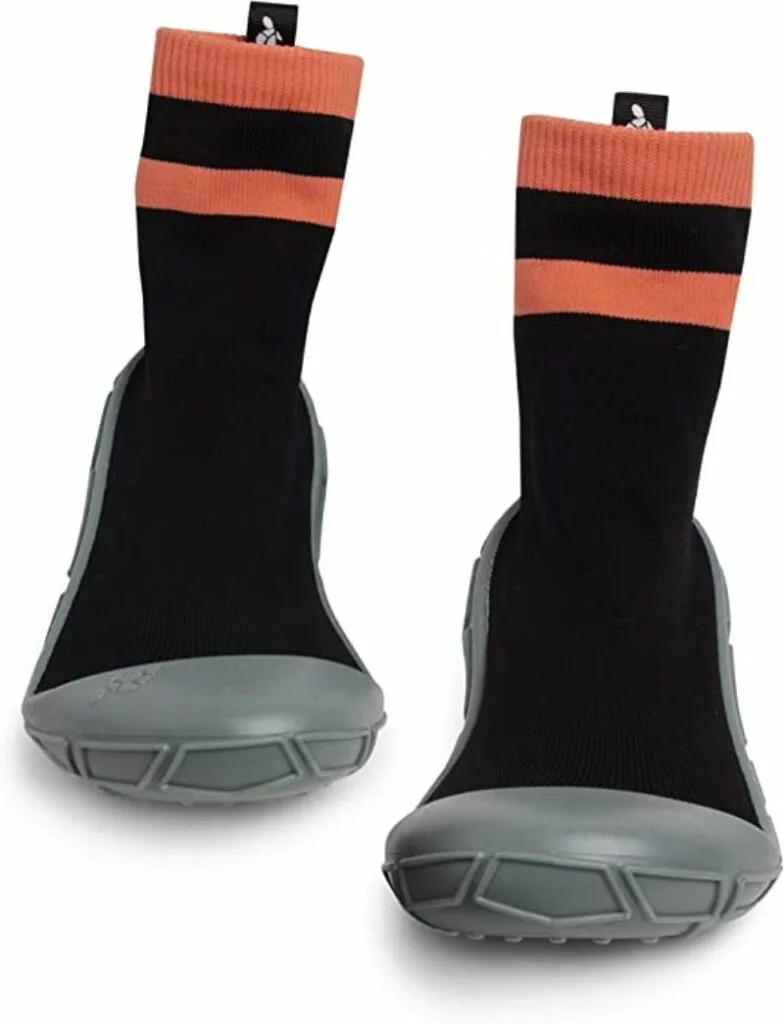 These sustainable shoes for kids can help in environmental preservation. Made with 100% recycled plastics, these kids' shoes are eco-friendly and comfortable.
It's woven with Truspring technology. These sock shoes are machine washable at 30 degrees. They are perforated to make them airy and breathable. It's an excellent choice for both indoor and outdoor occasions.
A unique feature is its slip and splash resistance. Kids will always be kids; when walking outdoors, they may come across puddles, which they can't resist splashing. This shoe is ideal for such "ouch" moments.
This sock shoe is durable and allows movement, which is a factor to consider when shopping for children's shoes.
See related: Best Posters on Saving Earth and Environment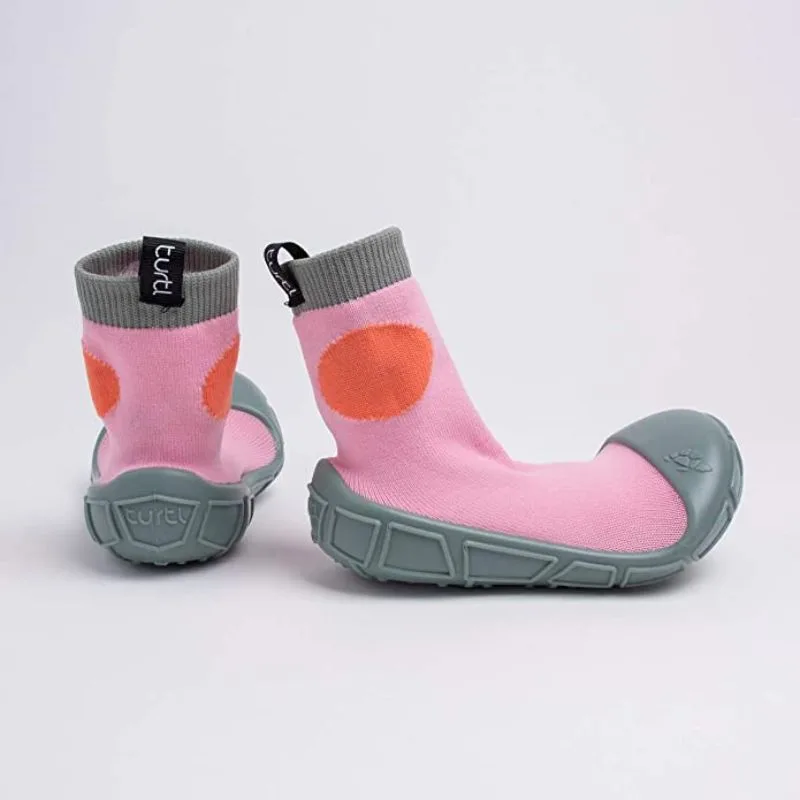 Every single step means a lot to the baby and the mother. With this tot's eco-friendly first walker sock shoes, you can "awe" every step the tot makes.
This Turtl sock shoe is super cute and eco-friendly. It's knitted with plastic waste recycling and harvested algae biomass, making it perforated, allowing the feet to breathe.
The sock shoe is specially designed with a slip or skid-resistant protective shell to allow easy movement and support the little and tender feet. Its sole is made of a sturdy exterior, which protects the little feet from their toes' tip to the heel. And the insole is removable to allow flexibility.
Also, it's specially designed with turtle shell patterns that offer a grippy surface for all kids' adventures. Its splash-proof feature makes it ideal for playing outdoors, where there are puddles the kids would enjoy splashing.
The sock shoe hugs and fits in the little one's feet, so they won't easily come off when playing. The shoe is perfect for all terrains.
This Turtl shoe helps manage excessive algae growth, clean up our oceans, and save turtles and other marine life. The shoe is durable, and the sole is fully recyclable.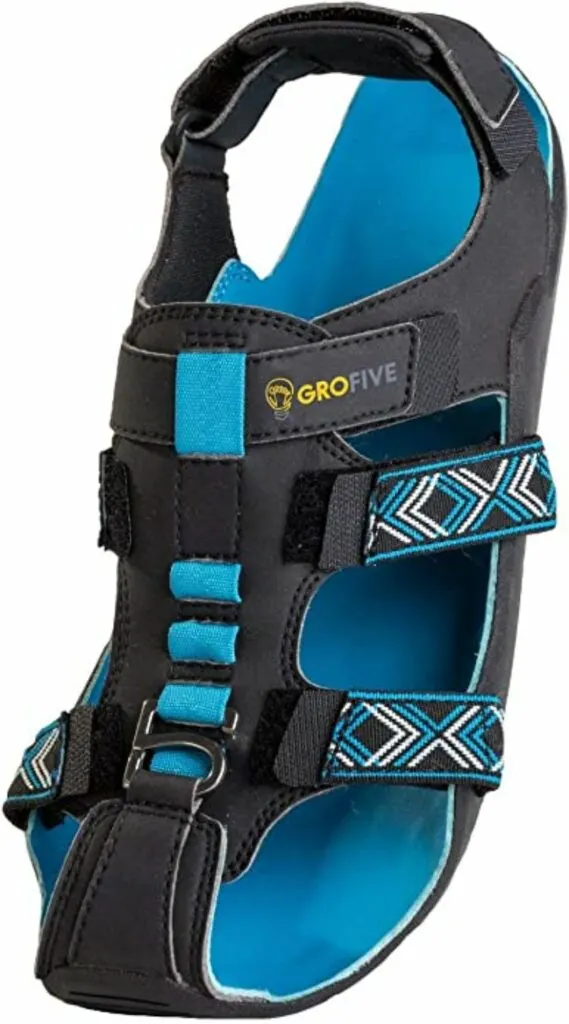 Are you looking for a perfect shoe for your kid that can last for years? If you're tired of buying shoes over and over, these Expandables sustainable shoes are the ideal deal.
The Expandable sandals are shoes that can be adjusted for five different sizes. It changes in three places, including the heel, toe, and side, to fit the five measures. This GroFive shoe grows as the kid advance in age.
So incredible, right?
Expandables are shoes specially designed from the ground up. Their sole is partially recycled rubber, transitioning into gridded rubber on the inner side. This makes it very durable to last for years.
The sole contains an EVA foam midsole, and the inner lining is PU moisture-resistant. The upper part comprises 2mm synthetic leather, nylon webbing sides, and neoprene lining.
The sandals' sides and back are adjustable with hook and loop fasteners. The entry strap at the top also uses the hook and loop design. These hook and loop designs are specially made to last five years or more.
The shoe is water-friendly and can be worn for everyday outdoor use. They are comfortable to wear. They are sustainable shoes designed to lead to less waste. Their expandable design and durable materials result in fewer shoe wastes in our landfills.
It is a must to know all these things, just like the importance of biodiversity to the ecosystems.
We should take the initiative to learn the pros and cons of the green revolution if we care so much about the current situation.
Related Resources