Location: Montana, United States.
Founded: 1999.
Species: American Black Bear, Asiatic Black Bear, Brown Bear, Giant Panda, Polar Bear, Sloth Bear, Spectacled Bear, and Sun Bear.
What is the Bear Trust International?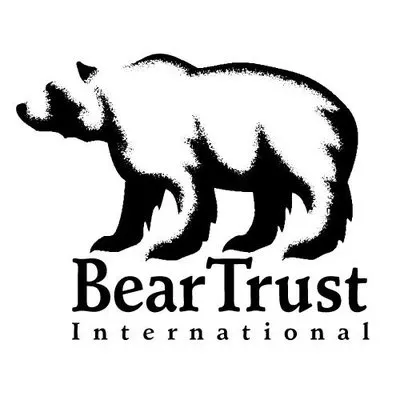 Bear Trust International work to stop the cruelty of bear bile farming where breeding bears for bile extraction, and stop further human sloth bear conflict and some human-bear conflict.
It is a United States charity that helps wild bears, other wildlife, and their habitats.
Bear Trust International features innovative research science projects, which help to return the natural habitat to the Northwoods area of Wisconsin. It is a non-profit organization that relies on funding, donations, and volunteers to continue its work in helping wild animals.
The organization is established to provide a better place for both people and animals. Bear trust also strives to educate through informative workshops and presentations to schools, clubs, and other organizations.
The Bear trust strives to have a wildlife sanctuary to become a home to hundreds of rescued animals like bears, wolves, bobcats, and cougars as well as native Wisconsin animals such as foxes, beavers, and eagles.
In addition, they also work with the Department of Natural Resources (DNR) to help support our state's native Wisconsin Bear Population.
See Related: How Do Animals Adapt on Their Environment?
Projects
Bear Trust works tirelessly to facilitate projects which foster preservation for this precious region and its inhabitants: The black bears, bobcats, and lynx; the wild turkey; and countless birds who fly through these forests during spring and fall migration periods.
The Bear Trust International has four main priority projects they focus on to protect the world's bears and their habitats. These initiatives are conservation education, research, bear management, and habitat conservation.
Some of the Bear Trust International projects: Bear Guardian program, research projects, Black Bear GPS Collaring Project, and work with American wildlife conservation partners.
See Related: Best Conservation Posters
Bear Guardian Program
The Bear Guardians are the eyes and ears on the ground. They serve as Bear Trust International's ambassadors in educational outreach, wildlife protection, and conservation efforts of all eight species of wild bears throughout their range.
These Guardians learn about the biology, ecology, behavior, threats, and habits of bears through education programs.
Guardians are out in the community, parks, forests, and so on to learn about Bear Safety when encountering black bears. Bear Guardian Volunteers also assist and observe Bear Trust's Bear Research Projects and Bear Management Program for Bear Habitat Restoration Project.
See Related: Posters on Saving Earth
Research projects
The Bear Trust International conducts timely research projects and education projects on a range of bear and wildlife species including American Black Bear, Asiatic Black Bear, Brown Bear, Giant Panda, Sloth Bear, Spectacled Bear, and other bears.
See Related: Animals with Best Sense of Smell
Bear Tracking Project
Bear trust continued its projects through bear tracking that is also known as the Black Bear GPS Collaring Project where researchers at Bear Trust International use GPS collars to track bears in order to study their movements and behaviors across the wild.
See Related: Animals That Start With X
Habitat Conservation
Bear Trust International has habitat conservation projects in Canada, USA, Bosnia-Herzegovina, Belarus, and Turkey. The Bear trust focused on each project they have which is designed with the needs of the local environment in mind to have a sustainable long-term effect on wildlife populations.
Bear Trust International focuses primarily on building Bear Shelters around the world through its Bear Shelters & Care Projects Program.
Bear Shelters under conservation policy are used as hibernation sites for female bears that have cubs during winter months when there are insufficient natural denning sites available. When these mothers come out of hibernation they are able to care for their cubs until they can fend for themselves in springtime when food becomes more abundant.
See Related: Best Wildlife Conservation Job
Collaborations with Other Bear Conservation Organizations
The Bear Trust collaborates with the Bear  Conservation Advisory Partnership (BCAP) and Bear Witness to provide  information about bears in order to create a unified  message for people in the world.
These organizations also want people to understand why we need to protect bears. It collaborates with other organizations in order to encourage more people in the world to take action and become conservationists.
It has had a lot of success in its collaborations with American wildlife conservation partners as well as to the Bear Conservation Advisory Partnership and Bear Witness. They have had many people sign up to support Bear Trust International's mission, which is to protect bears so they can live safely in their natural habitats.
See Related: Conservation vs Preservation
Where can I donate to help bears?
Bear Trust management has many different donation options. Bear Trust's Bear Basics program, for instance, provides funding for care, rehabilitation, and release of bear cubs orphaned due to human conflicts. Baer trusts are critical in saving this animal from extinction by reducing local poaching pressures.
Bear Trust also offers other ways to make donations including Adopt-a-Bear (providing resources like food and medical treatment), Bear Passport (which helps bears cross highways safely), and Limited Edition Bear Cards (printed with unique photo portraits of rescued Eurasian brown bears).
See Related: Interesting Bear Facts
How to help
You can help Bear Trust International by going to their website, making a donation towards a specific project as a private person or a corporation, adopting a bear, and purchasing merchandise from their webshop.
Related Resources