Location: London, United Kingdom.
Founded: 1989 as the Dian Fossey Gorilla Fund Europe after the pioneering primatologist Dr. Dian Fossey.
Species: Cross River Gorilla, Eastern Lowland Gorilla, Mountain Gorilla, and Western Lowland Gorilla.
What is the Gorilla Organization?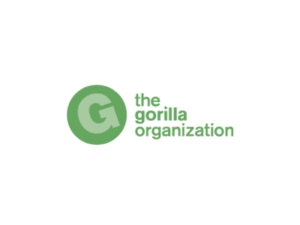 The Gorilla Organization is a non-profit organization that seeks to protect Gorillas in the wild. Gorillas are the largest primates in the world and they are highly endangered species due to gorilla habitat loss, illegal hunting of Gorillas, and diseases. The Gorilla Organization's goal is to ensure that Gorillas are not only protected in the wild, but also in sanctuaries.
The organization also assists with conservation efforts by protecting the rainforest. They have set up public awareness campaigns, conducted education programs, and work with various partners for Gorilla conservation.
The Gorilla Organization is managed by Gorilla Doctors, which is a group of veterinarians with experience in Gorilla medicine.
See Related: Best Books on Endangered Species
Gorilla Organization's Mission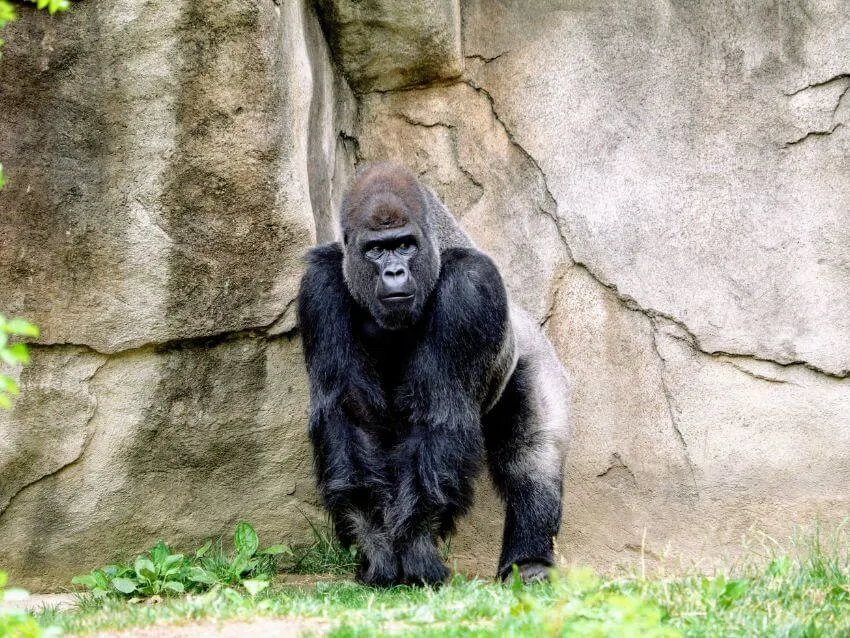 The non-profit organization formerly known as the Dian Fossey Gorilla Fund works to conserve lowland gorillas.
Gorilla Organization works with national governments in Central Africa to secure long-term protection for gorilla populations in these countries through projects like Gorilla Friendly Farming, Gorilla Guardian Programmes, and Gorilla Volunteering projects.
The Gorilla Organization is among the charities that manage a system of parks and preserves in Africa to protect these beautiful animals from illegal hunting and poaching by building anti-poaching patrols.
It also manages fund vital work to build a better future for gorillas Their goal is to ensure that Gorilla "habitats are preserved, Gorilla populations are stabilized and Gorillas are co-existing peacefully with people."
Gorillas are the most endangered animals on the planet, with only about 700 individuals remaining in the wild. Gorillas are losing their homes due to deforestation reason why the organization aims to conserve and protect these primates, save lives, and save the gorilla habitat.
These beautiful animals have been killed by humans for food, clothing, and awareness of Gorillas is being limited. Gorillas have been brutally slaughtered into extinction from all corners of Africa.
The Gorilla Organization has been actively involved in campaigns that have raised awareness about these issues and ensure the mountain gorillas as well as other gorilla species are safe. Also, provide various conservation programs to safeguard Africa's endangered gorillas.
See Related: War and Effect on Wildlife
Projects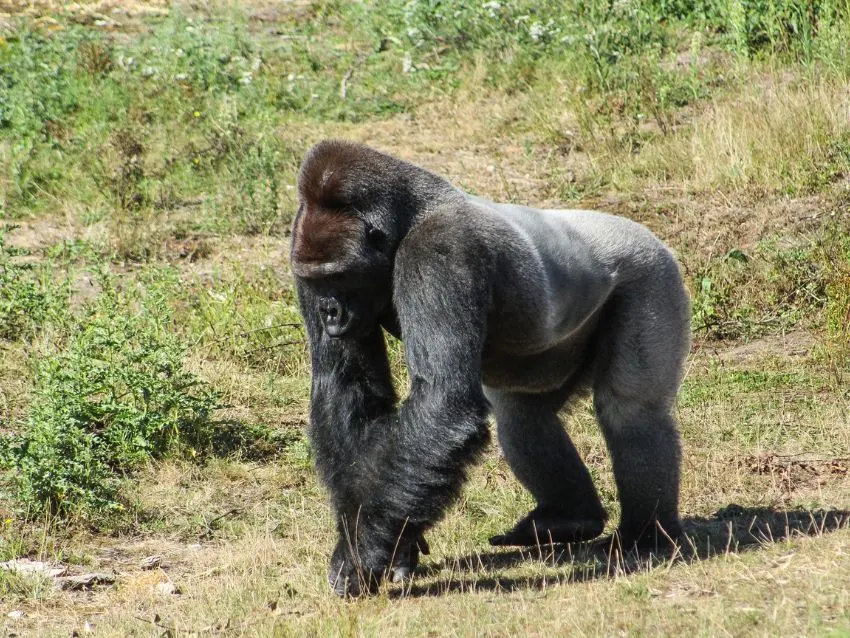 The Gorilla Organisation works with innovative and award-winning projects in DR Congo, Rwanda, and Uganda whilst being supported by their fundraising and communications teams in London.
They support rangers in the field who remove poacher's snares and help the local communities with protecting baby gorillas, organic farming and gorilla-friendly beekeeping.
The former Dian Fossey Gorilla Fund is also involved with scientists in conducting research to find additional information about these species, determine in educating children about gorillas through wildlife clubs, and radio programs.
Among the organizations, works are providing portable pedal-powered cinemas, conducts different conservation events which show films about the great apes across East Africa.
Gorilla Organization seeks to accomplish this goal by helping local people living near Gorilla populations: they help support schools and health clinics, and they also help Gorilla trackers learn new skills that will allow them to continue paying for their Gorillas.
See Related: Why Animals So Big in the Past?
Partners
To save guard safeguard Africa's endangered gorillas the organization also works with local communities and other wildlife conservation groups. The Gorilla Organisation is partnered with a number of wildlife organizations that share the Gorilla Organizations' mission to stop poachers.
In order to help protect gorillas from extinction through conservation awareness and conservation programs, there are many things you can do.
One option is to start a fundraiser for a specific gorilla conservation problem—it might be poaching or habitat destruction or something else. They also organize a World Gorilla Day event in your community and find ways to recruit volunteers for the Gorilla Organisation's efforts.
The former Dian Fossey Gorilla Fund has also many partners the collaborate to save gorillas, including Gorilla Doctors International, Gorilla Conservation Fund, Gorilla Saver Foundation, Gorilla Rehabilitation, and Release Program, Gorilla Veterinary Project.
See Related: Ways to Save Animals from Extinction
Is the Gorilla Organization legit?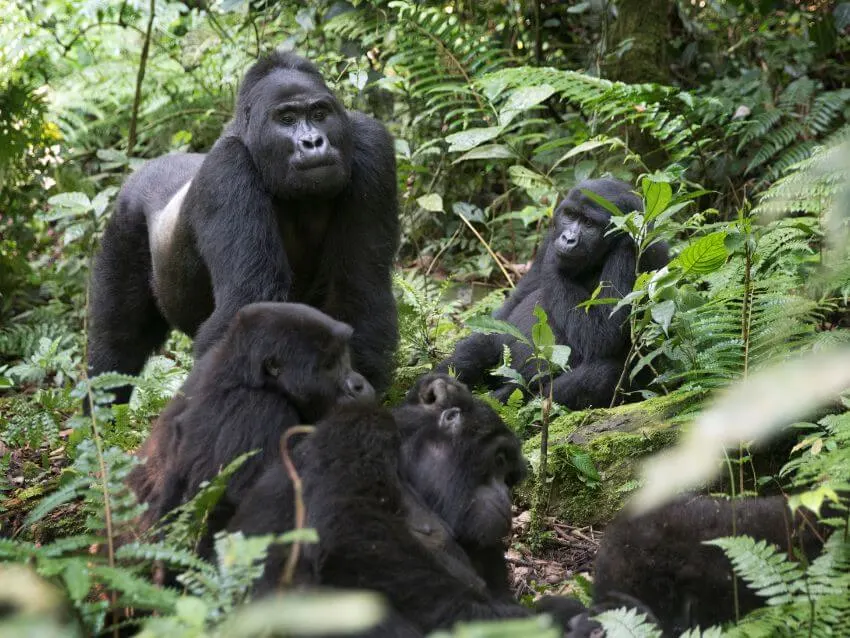 Yes, the Gorilla Organization is legit. The Gorilla Organization is a registered charity. The Gorilla Organisation has built very powerful allies, including Gorilla Doctors International, Gorilla Conservation Fund, Gorilla Saver Foundation Gorilla Veterinary Project, and more.
The organization was founded in 1989 when the number of gorillas are being killed for their meat is increasing even though gorillas are not on the menu. Gorillas are also being killed for the illegal pet trade, local people are cutting down forests gorillas live in to plant crops which is leading these animals closer to extinction.
The Gorilla Organization is on a mission to save Gorillas by helping rangers remove poaching snares that have been planted on gorilla trails and helping local communities living near Gorilla populations. This organization also provides various conservation programs to safeguard Africa's endangered gorillas.
The Gorilla Organization is legit because they are doing good for the world by helping Gorillas. The organization is registered as a charity, which means that all funds raised by Gorilla Organization go directly towards saving Gorillas and their habitat.
See Related: Western Lowland Gorilla
What organizations help gorillas?
There are a number of organizations that help Gorillas.
The Gorilla Organization
Gorilla Doctors
Gorilla Foundation
World Wildlife Fund
Fauna and Flora International
The Dian Fossey Gorilla Fund International
See Related: Important Pros and Cons of Captive Breeding
What is the best gorilla charity?
The Gorilla Organization's mission is to conserve and protect wild gorilla populations in Africa and to promote the habituation of gorillas so that future generations can be educated about these animals.
This organization sets out to stop extreme animal trafficking, poaching, charcoal production, illegal mineral extraction, and other activities that threaten the total extinction of these creatures.
The Gorilla Organization also aims at rehabilitating the orphaned gorillas back into the wild if possible. It collaborates with local governments, independent social welfare programs/NGOs, tourist associations, and local landowners for this purpose.
See Related: The Importance of Wildlife Conservation
How to help
You can help The Gorilla Organisation with a one-off donation or by setting up a monthly payment towards their different projects. You can also visit their site and purchase some of their amazing merchandise.
Related Resources