As we all know, finding the best gift ideas for vegans is not an easy task – it's just staggering how prolific animal products are in products. If you have been regularly showering your vegan friend or relative with gifts, you might as well run out of ideas.
Any gift should be appealing to the recipient. But for a vegan, it should be more than the appearance or functionality. More attention is given to the material or ingredients. It is not a secret that any gift containing an animal product will not be received well by vegans.
It is a great challenge to find a vegan gift that fits the lifestyle. Fortunately, this article has the best, well-thought-of vegan gift ideas. They will definitely make your vegan friend happy.
How Did We Choose and Rank the Best Vegan Gifts?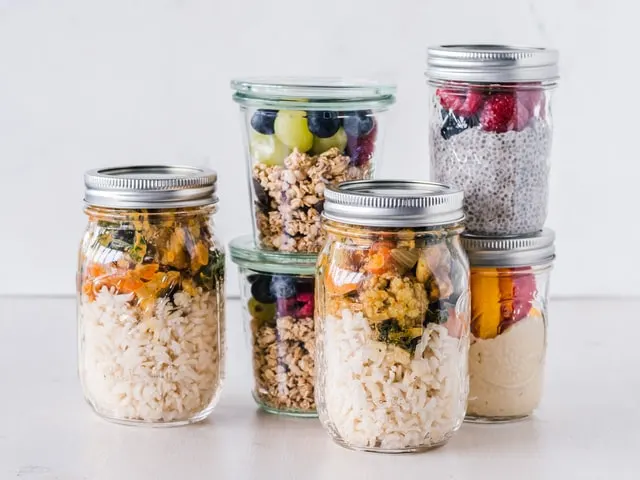 Many factors are considered when choosing a vegan gift idea. Before ranking them as the perfect gift, you have to handpick them from other possibilities. So, is the methodology we used:
Materials
Vegans don't eat animal products by definition. They prefer using essential oils over animal fat and many other plant-based products. Unfortunately, most vegans also shy away from using anything made from animal products. It is no longer a food issue.
A vegan gift should not be from animal-derived materials. Leather, beeswax, wool, feathers, or silk are red flags when choosing the best vegan gifts. That gift idea should be plant-based, even if it is attire or food.
Environmental Impacts
Many people choose to be vegans not only for personal health but also for environmental impact. Top gift ideas for vegans are from a brand with well-defined ESG goals. Even if it is vegan food, packaging should show efforts to reduce waste.
We considered vegan gifts from manufacturers who focus on the environmental impact of their activities. And if you will be looking for vegan gifts in the future, where they come from matters. Are the manufacturers using fossil fuels or renewable energy?
Product Packaging and Labeling
Most gifts are perfectly wrapped to hide the content. That makes them presentable, but how will a vegan take it? That is the big question. Vegan food will not make a perfect gift if wrapped in silk packaging.
There are also labels printed on the packaging by the manufacturers. Most of us don't even care what they mean. That should never be the case when looking for perfect vegan gift ideas. Manufacturers always print a note on the label indicating whether it is vegan compliant or not.
The wording takes the following form:
Certified Vegan: If you see this statement on the label of vegan food, it is an assurance that no animal product is part of the ingredients. It can be a great gift for your vegan friend.
PETA-Approved Vegan: This statement is usually on the packaging for outfits, accessories, and home goods. It affirms that the product has no animal-derived materials such as bone, leather, silk, fur, feathers, etc. You will be appreciated if you get it for your vegan pal.
Leaping Bunny: This certification applies to companies. If you are looking for a manufacturer that makes vegan products, check for a label stating this. It shows that the company and its suppliers do not use animal testing at any stage of the manufacturing process.
After finding vegan-friendly gift ideas, we have to rank them. We had to rely on the product reviews and visual appeal to make the judgment. The ranking is also our honest opinion. It does not mean one vegan gift is better than the other.
How your favorite vegan receives your gift depends on other factors beyond the scope of this article. Ensure presentation is top-notch. Sometimes it is not the value that matters.
Best Vegan Gift Ideas Countdown
We now get to the main content of the article. If you are looking for a gift idea that suits a vegan lifestyle, continue reading to find the best. This list has the best vegan gifts that are impossible to resist.
1. Reusable Cotton Mesh Produce Bags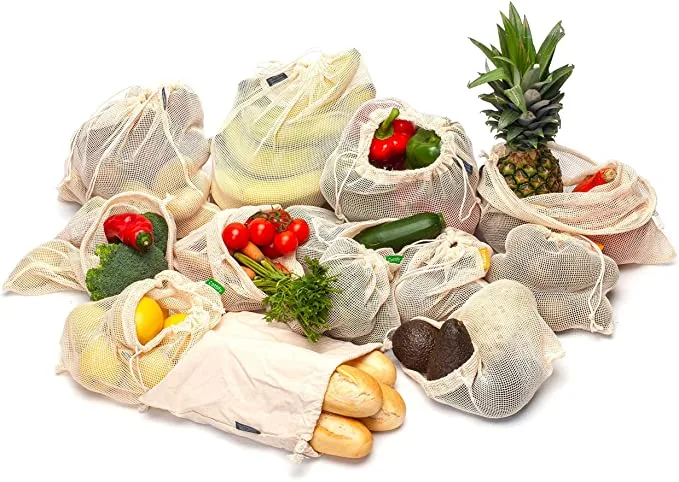 If your favorite plant-based eater has ditched plastic, a reusable cotton mesh bag is an irresistible gift idea. These produce bags are appealing even to non-vegans. They are also eco-friendly and attractive. If anyone wants to go to a grocery store to stock up, they become crucial.
These reusable bags are 100% cotton, featuring quality cotton knit fabric. They have certifications for ecology and social responsibility from Global Textile Standards.
The reusable bags are ideal for storing plant-based products such as fruits and veggies and offer the needed protection. They are breathable and well ventilated to keep the content fresh for a long time. And once you remove the content, you can wash them ready for your next trip to the farmers market runs.
2. Plastic Free Bee's Wrap Vegan Variety Pack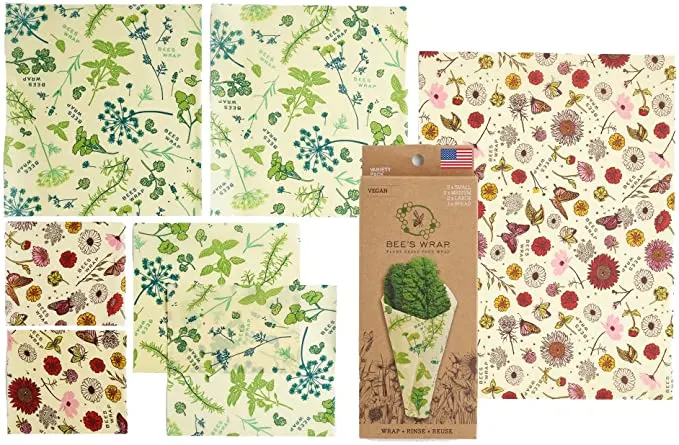 Plastic Free Bee's Wrap is one of the best vegan gifts on this list. It is a perfect substitute for plastic or beeswax in making warps for cheese, fruits, vegetables, baked foods, or a pack of snacks for the upcoming adventure. Even if you are not on plant-based diets, you will accept that these are attractive and practical wraps.
If you have a vegan gift and are looking for a perfect wrap, just try this. These wraps are appealing, breathable, durable, and reusable. They can be simply rinsed with cold clean water and to be used again.
Besides, these wraps for vegans do not require that you be on a plant-based diet. You can repurpose them into bowls or a perfect cup at the campsites. That is possible because of their sturdy structure.
If your vegan friend cares about the environment, this becomes the perfect gift idea. It is made of 100% recycled paper and is biodegradable.
3. Bamboozle Food Composter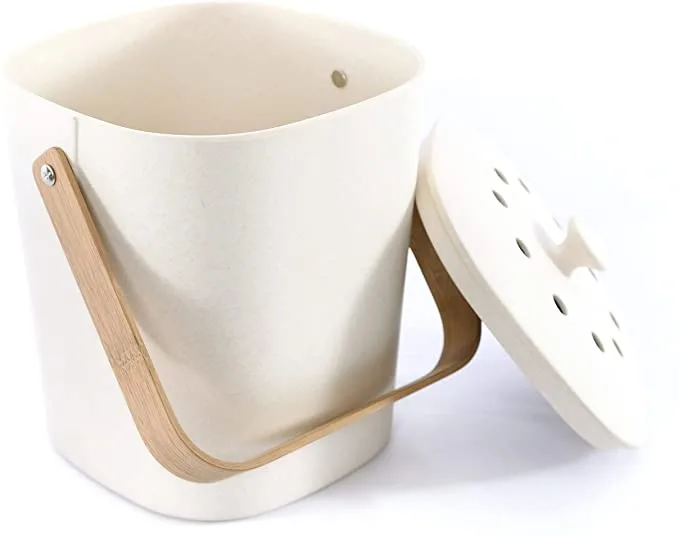 If you want to upgrade your vegan friend, there is no better way than choosing this countertop composter. It is odor-free, meaning your kitchen waste can be put inside until you are ready to add them to the backyard compost pit.
This Bamboozle Food Composter, as the name suggests, is made from compacted bamboo fibers. Bamboo is considered a renewable resource because of its fast rate of growth and regrowth. That means it can be sustainably harnessed to make as many as Bamboozle Food Composters needed by any vegan.
Bamboozle Food Composter is not only vegan friendly but also aesthetically appealing. It makes a statement on any countertop. Your kitchen will look more attractive than it would be with plastic-based composters. It is good stuff that vegans love!
See Related: What is Green Washing? Exposing the Green Sheen
4. Bulldog Beard Care Kit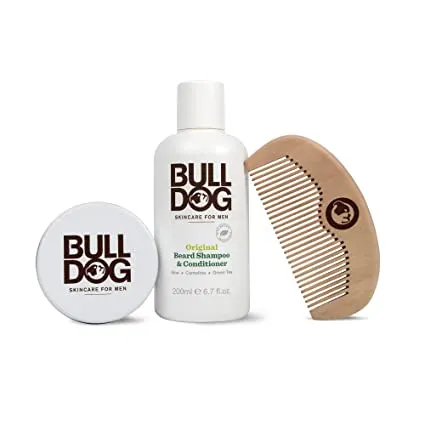 This is one of the best gift ideas for vegans that makes it to our list. It is the perfect gift idea you can think of for a male skincare-loving vegan. Bulldog beard care kit is a gift set consisting of one beard oil, beard shampoo, and conditioner.
The beard oil is formulated to help tame beards and give them luster. It consists of only plant-based ingredients, including aloe vera, camelina oil, and green tea. The oil also moisturizes and softens even the straggliest beards.
All the products in this kit are suitable for any vegan and certified by cruelty-free international. That means no animal-derived materials are used at any stage of manufacturing.
The bottles are also 100% recycled plastic.
See Related: 12 Types of Bears from Around the World
5. TRUFF White Truffle Hot Sauce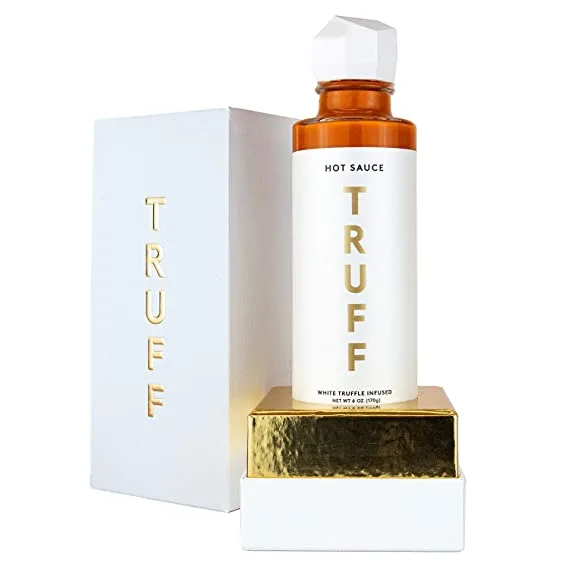 Plant-based eating is healthy – but it doesn't have to be bland. If you have a vegan in your life, you can encourage them to continue with that lifestyle by giving them TRUFF White Truffle Hot Sauce. This product is an essential ingredient when making plant-based burgers and other delicacies. We are sure any vegan chef will love it for vegan cooking.
TRUFF White Truffle Hot Sauce is made from natural ingredients derived only from plants. Its unique flavor is from a jalapeño rich blend of ripe chili peppers seasoned with truffle oil and organic agave nectar. These are the same ingredients usually reserved for making fine tequilas and delicate delicacies.
Look no further for the great gifts for vegans if the recipient is a vegan chef. This will definitely get the best reception you ever imagined.
6. Castle Kitchen Memorable Maple Dark Hot Chocolate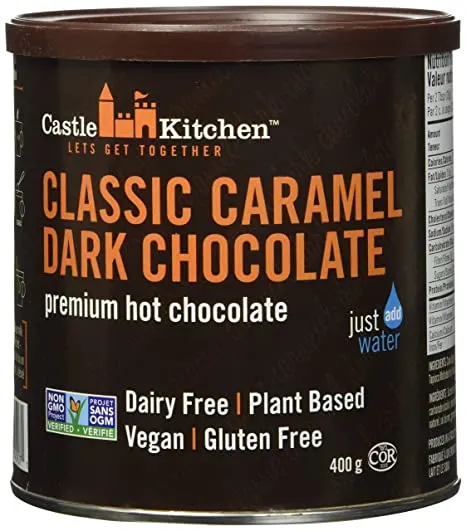 No one can turn down a perfect gift of chocolate, even if they are not vegan. But this gluten-free, dairy-free, and non-GMO product makes a good gift for a vegan tea lover.
The classic flavor from this chocolate from Castle Kitchen is amazingly delicious and rich.
The product offers a soft, delicious taste with subtle maple flavors to enjoy as you drink your woes away. It is perfect for an evening treatment.
7. Bento Lunch Box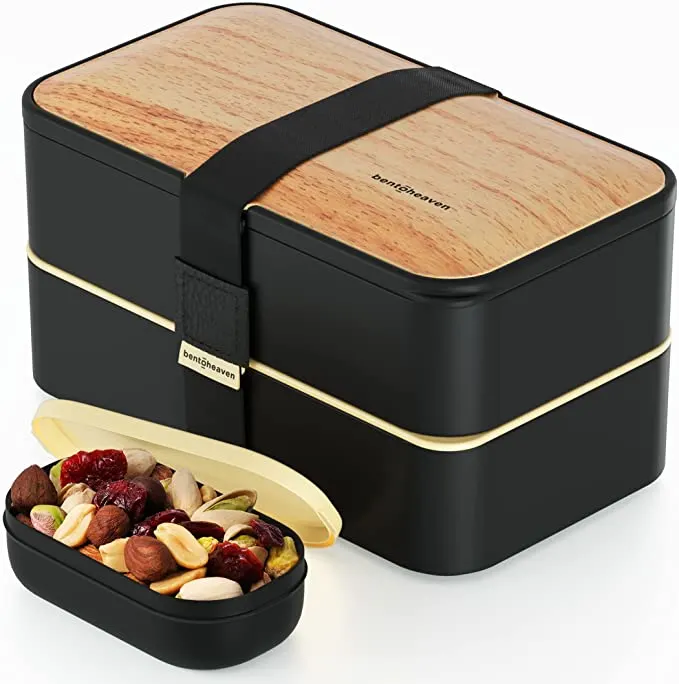 Let your vegan friends enjoy their plant-based diet wherever they are by gifting this Bento Lunch Box. It is suitable for men, women, and kids. So, the age of the recipient does not matter. It will warm the heart of anyone who receives it.
The Bento Lunch Box has two compartments. These are large enough to carry enough food to fill your belly. It also features an adjustable divider, sauce container, chopsticks, knife, spoon, and sealing strap. The lunchbox is leak-proof and kid-friendly.
Additionally, it comes with a recipe book that allows you to make most of the foods to carry inside the lunch box.
Also, by buying this Bento Lunch Box, you indirectly support Feeding America. The company contributes to helping feed millions that are struggling to afford food.
8. Plant-Based Meal Prep Cookbook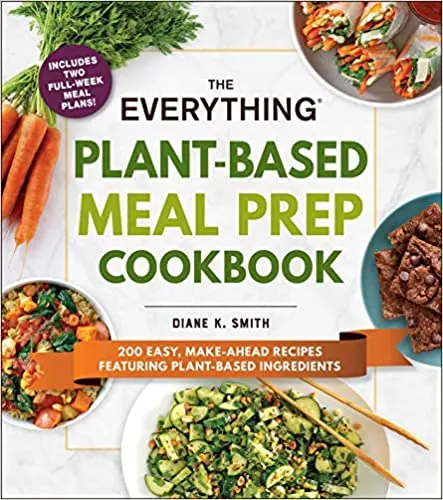 Many of us cannot find what to cook for seven consecutive days when we switch to a plant-based diet. Such a lifestyle change can be possible if you have vegan recipes.
If you know someone who recently gave up eating meat or animal-based food, give them this cookbook. It will be appreciated for a lifetime because good recipes last forever.
This cookbook has recipes that suit people who want to lose weight and stay healthy every day. With over 200 delicious plant-based recipes, the recipient can focus more on eating fruits, vegetables, and healthy fats.
The cookbook provides a detailed description of every step for perfect meals that you can even freeze and thaw later when you need to use. It is all any vegan can ever ask for. Buy this cookbook to remain in their hearts forever!
See Related: Organic vs Natural Foods: What's the Difference?
9. EZ Tofu Press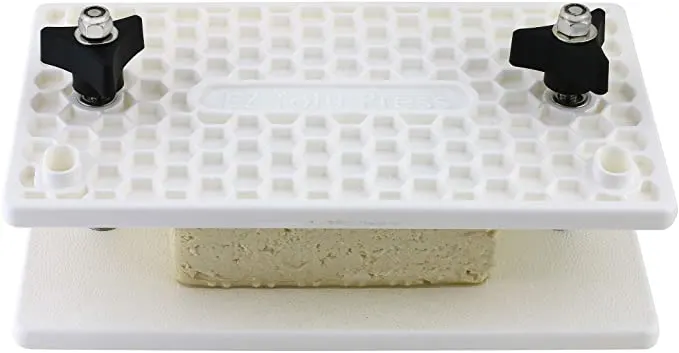 Tofu is an ingredient in many vegan recipes, but its preparation takes time. If you know that the vegan does not have a tofu press, this is one of the best gift ideas. You have your chance to leave a lasting impression.
As the name suggests, the tofu press is a gadget that presses tofu to remove excess water. Many vegan recipes require that you press it so that it can absorb the taste and flavor of seasonings. However, doing it by hand is time-consuming. This simple machine cuts the preparation time, giving the home chefs enough to concentrate on the cooking.
The tofu press is simple in construction and easy to use. Additionally, you can use it to compress tofu molds of different sizes and press paneer.
10. Deluxe Kombucha Brewing Kit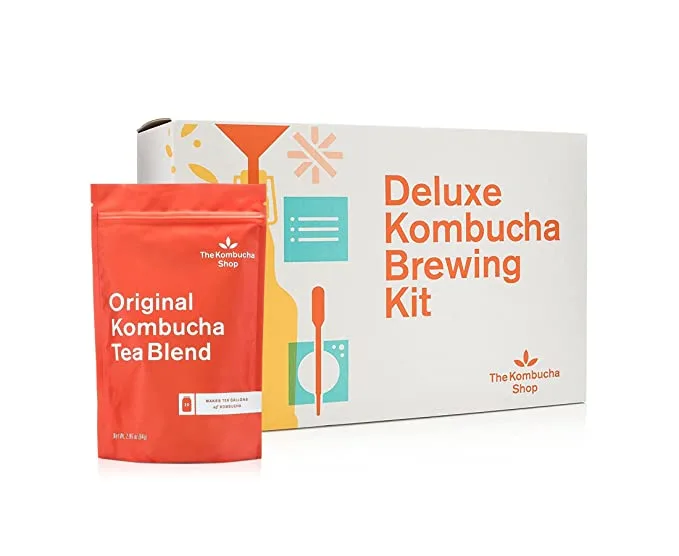 If you are looking for the best gift ideas if you have a friend who loves brewing, this gift set is the perfect option. It saves the brewing and bottling time of Kombucha. And for lovers, they can never ask for more!
The Deluxe Kombucha Brewing Kit comes with six swing-top bottles. These are made of thick glass and string gasket for making fizzy and mouthwatering Kombucha. The gift set also includes a bendable bottle brush custom-made to fit the glass bottles. There is also a stainless-steel funnel and strainer set.
The recipient of this gift will certainly like it and will be in a hurry to get the first fizzy drink ready!
11. Vegebox Hydroponics Growing System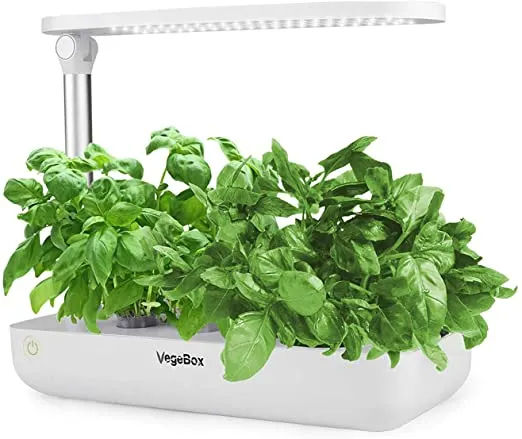 There is no doubt that all vegans like growing their fresh herbs by the kitchen window or in their office. If that is the case with your gift recipient, look no further for a vegan gift idea. This is definitely one of the top contenders.
The Vegebox Hydroponics Growing System allows the growing of herbs all year round indoors. It is independent of weather and has an LED lighting system to keep the plants happy. The system has up to 9 pods for growing a variety of herbs. What you can grow here include mint, parsley, thyme, basil, lettuce, tomatoes, cucumber, etc.
The Hydroponic system can shorten the herbs growing period by up to 50%. You also don't have to deal with muddy soil that ruins your countertop. Besides, this system can double up as a decoration element with super cute greens that grow in it.
No vegan can resist this one-of-a-kind gift!
12. Huma Chia Energy Gel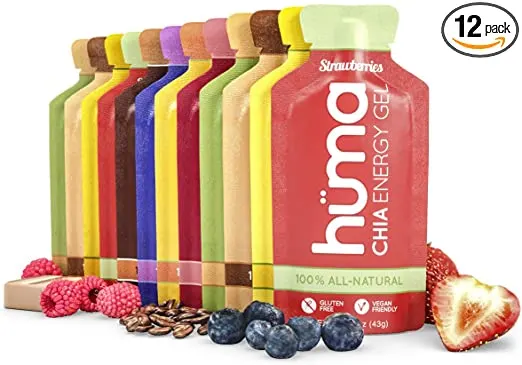 Are you looking for a vegan gift idea for an athlete? Let's remind you to also buy one of these for yourself if you have no idea what they taste like.
The Huma Chia Energy Gel is for all runners, cyclists, and endurance athletes. They are also designed for use during training or workout. The food products are 100% natural and made with real food ingredients.
They come in a variety pack of 12 items. Each item is gluten-free, dairy-free, and vegan-friendly and is good for your digestive system. Each gel has a balanced nutrient that ensures efficient carb uptake, the reason for their powerhouse nickname.
See Related: 10 Sustainable Eco-Friendly Lunch Bags
13. Each & Every Deodorant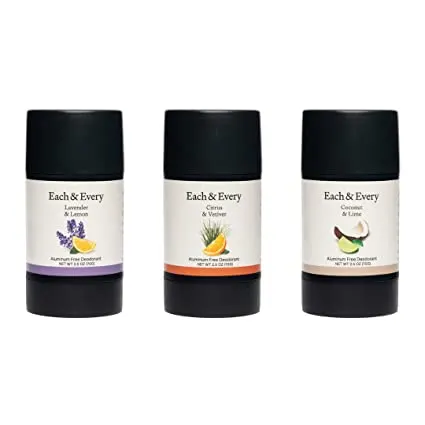 Each & Every Deodorant is the best vegan gift in its category. It is organic, cruelty-free, non-toxic, aluminum-free, and baking soda-free deodorant.
The Each & Every Deodorant is a perfect blend of essential oils and sea salt to have a long-lasting effect. It has a pleasant scent and never irritates the skin.
Besides, the bottle is also made from plant materials, sugarcane. It is 100% recyclable and biodegradable. So, if you don't want to hurt the planet, buy this deodorant to give to your beloved, smelly vegan!
14. Sun Bum Mineral SPF Face Lotion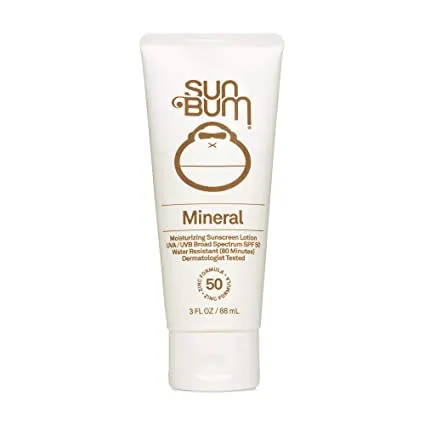 If the recipient of your gift likes skincare products, pass by a nearby store to pick a Sun Bum Mineral SPF Face Lotion. It is for the new vegans who have just changed their lifestyle.
Sun Bum is a zinc-based mineral sunscreen face lotion that protects the skin. It moisturizes the skin to protect you from possible sunburns even if you stay in the scorching sun for a long time.
This face lotion is cruelty-free and gluten-free. Many people trust it because of its effectiveness in keeping the skin moist and smooth. It also works on the most sensitive skins.
15. Recycled Wetsuit Yoga Mat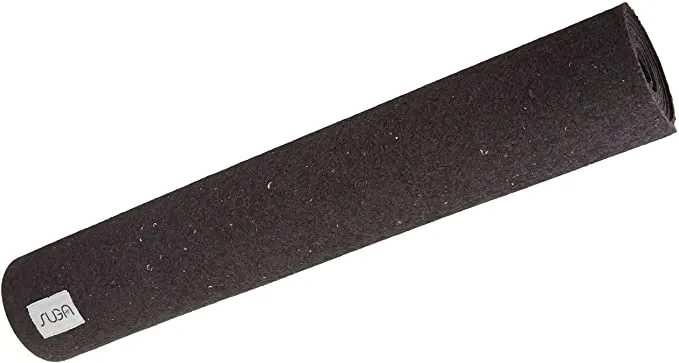 Is your beloved vegan a yogi? If yes, consider this Recycled Wetsuit Yoga Mat by SUGA as one of the best gift ideas. It is made of 100% recycled surfing wetsuits. That makes it an eco-friendly product. This yoga mat brand is also recyclable when it reaches the end of service life.
Recycled Wetsuit Yoga Mat is manufactured in the United States to withstand the American weather. Unlike most yoga mats in the market, this one is made through closed-cell technology. They will not carry dirt, dust, or bacteria from yoga studio floors.
A yogi can enjoy a firm grip and maximum comfort from this mat. It is made 5mm thick to cushion your joints from hard floors. And what is more? It can be hand-washed.
16. Zavor LUX LCD 8 Quart Programmable Electric Multi-Cooker/Instant pot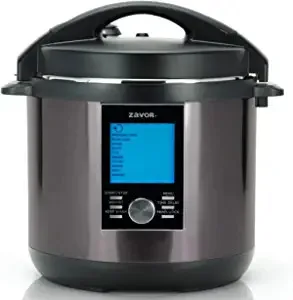 Whether vegan or not, Zavor LUX Cooker is just impossible to resist. It may be more expensive than all other great gifts on this list, but it is worth every cent.
As the name suggests, it is a multicooker for almost every meal you can have on the menu. You can pressure cook, slow cook, steam, brown, flex, simmer, and schedule your cooking. Have you thought of a cooker that will make your supper when you are still stuck in the traffic? Well, Zavor LUX Cooker does it!
This cooker also features over 33 programmable settings to allow you to cook almost everything. It is also safe and easy to use.
See Related: Is Acrylic Paint Bad for the Environment?
17. Vegan Animal Art T-Shirt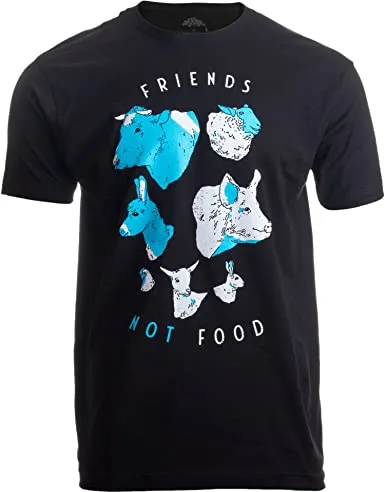 If you have friends who are vocal about their vegan lifestyles, give them this Vegan Animal Art T-Shirt. The art printed on the T-shirt summarizes their partiality and shows people what they stand for.
The T-shirt is for both men and women. It is made with soft fabrics from 100% USA-grown cotton. If your friend also likes to work out or go to a fitness center, this T-shirt can double as an outfit. It is slightly lighter than the usual ones you find in the market.
18. Shea Moisture Coconut and Hibiscus Gift Pack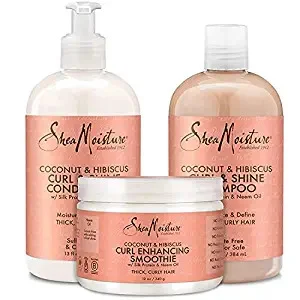 We have another beauty product to wrap up our list. It is undoubtedly one of the best vegan gift ideas. The Shea Moisture Coconut and Hibiscus Gift Pack is the best gift idea for your female friend.
The moisturizing coconut and hibiscus cream is made of coconut oil and other plant materials. This cream is formulated to give you smooth, shiny, and frizzy-free hair.
On the other hand, a hydrating deep conditioner is made with an ultra-rich formula that tames curly, wavy, thick, and frizzy hair. The last item in the pack is curly hair cream. It is used for styling to restore moisture and hold curls for longer.
All items in the pack are natural and organic. They are cruelty-free and sulfate-free but effective on all hair textures.
Related Resources