Location: The trust is registered in Oxon, United Kingdom, supporting a wildlife conservancy based in Zimbabwe.
Founded: In 1989.
Species: Black Rhino.
What is the Sebakwe Black Rhino Trust?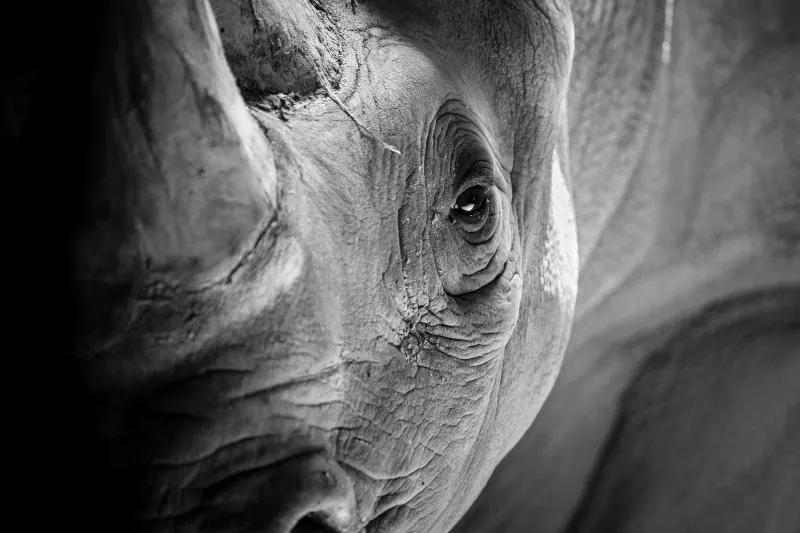 Sebakwe Black Rhino Trust is a nonprofit conservancy in South Africa. The Trust is among the charities that are dedicated to the preservation of Africa's second-largest land mammal, the black rhino.
The charity carries out its work through partnerships with other organizations on multi-faceted projects that are difficult for any single organization to implement alone.
This involves all aspects of human/animal relations including education, building an educational center near Kwekwe in Zimbabwe to raise awareness.
In addition, it is also to rescue & rehabilitate rhino victims of poaching or training & oversee anti-poaching patrols. The organization includes all different types of rhino which are black, white, greater one-horned, Sumatran & Javan rhinos.
The Sebakwe Black Rhino Trust has 3 specialized anti-poaching units – Sebakwe Anti Poaching Unit (SAPU), Sebakwe Intelligence Unit (SIU) & Sebakwe Veterinary Unit.
See Related: Best Books on Endangered Species
Sebakwe Black Rhino Trust's Mission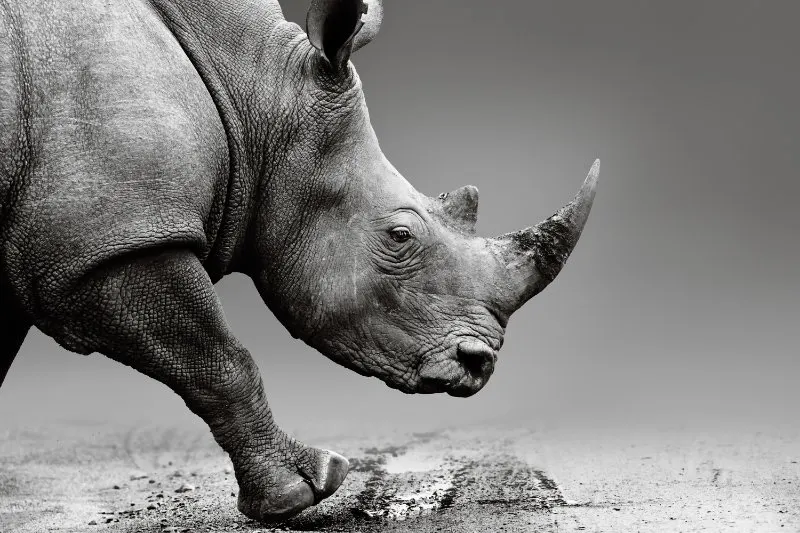 The Sebakwe Trust is a small organization with big ideas. The central goal of Sebakwe is to protect an ancient and beautiful escarpment, which also happens to be home to the world's largest population of rhinos.
Sebakwe black rhino trust's mission is to create a stable & secure environment that will allow the free movement of animals across its borders and facilitate the safe re-introduction of animals into national parks if required.
The trust has done an excellent job of protecting endangered animals. They have shown real devotion to these animals with hopes that they will be able to continue breeding and be able to repopulate their territory.
Sebakwe Nature Reserve is not only home to the Sebakwe Black Rhino Trust's endangered tigers, lions, and black and white rhinos but also to elephants, giraffes, zebras, warthogs, kudus, impalas, and crocodiles.
See Related: Best Wildlife Conservation Jobs
Projects
The Sebakwe Black Rhino Trust supports the Midlands Black Rhino Conservancy in Zimbabwe to conserve 85,000 hectares and its wild black rhino populations.
They have raised a total income and donations of over £500,000 ($1,000,000), which has been used to set up an electric fence, a medical clinic, an education center, and funded guards, scouts, and equipment.
Sebakwe Black Rhino Trust is succeeding in the re-introduction of the endangered black rhinos population to Sebakwe Private Game Reserve in Limpopo. Sebakwe has successfully reintroduced four black rhinoceros in 2008, one male and three females.
The trust strives to increase the wild African game populations by improving the ecological abundance, through coordination of wildlife tourism endeavors with local communities.
The organization operates in its own area, an open space that was initially cleared of high-intensity grazing by wild animals like rhinos who need a lot of food per day.
The areas are then rehabilitated into a rich natural environment that will attract more species to invade this habitat thereby providing more biodiversity for all stakeholders benefiting from it.
By rehabilitating these areas, Sebakwe Black Rhino Trust also provides employment for its communities.
The organization also provides a conservation outreach program to the local community and builds an educational center that is near the areas where black rhinos and other rhinos live. This is to strengthen the conservation and protect endangered black rhinos from extinction in a wild state.
See Related: Best Conservation Posters
Collaborations with Other Rhino Organizations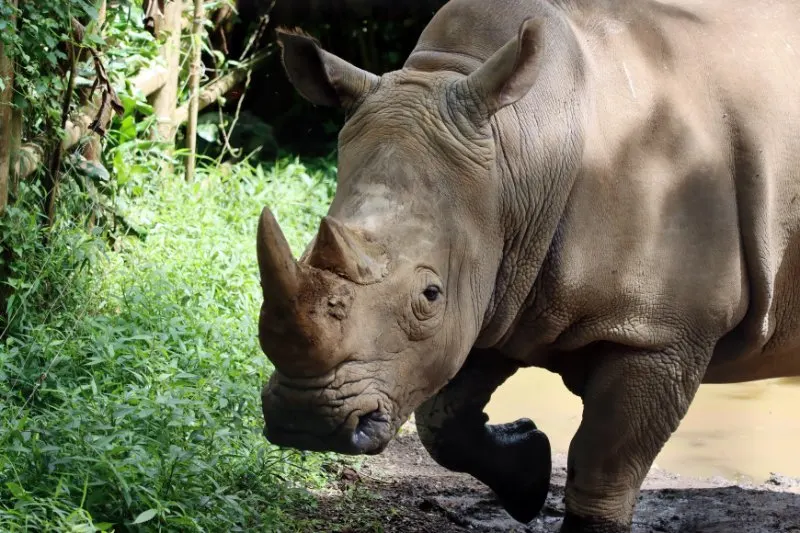 Sebakwe Black Rhino Trust is based in Zimbabwe, South Africa with the specific task of ensuring that the rhinos are sustainably conserved via on-site rhino monitoring, protection, and the efficient delivery of anti-poaching technology.
The Trust also collaborates with other organizations to develop urgently needed solutions to improve our collective conservation results.
Here are the Sebakwe Black Rhino Trust partners with six different NGOs:
Ministry of Environment and Tourism (MET)
Botswana Defence Force (BDF)
Sebakwe Black Rhino Trust Foundation (SBTRT)
Botswana Professional Hunters Association (BPHA)
Veterinary Faculty of the University of Minnesota, Twin Cities Campus
Integrated Rural Development & Conservation Programme – IRDC(P)
The trust is a leader in the field of rhino conservation. Sebakwe has been proactive in developing new anti-poaching solutions.
Also in implementing them on the ground, which Sebakwe Black Rhino Trust believes will contribute to safeguarding the black rhinos population. It is through the help of other organizations, support from the local community, charities and other voluntary bodies.
See Related: List of Animals That Mate for Life
Where can I donate to help Rhinos?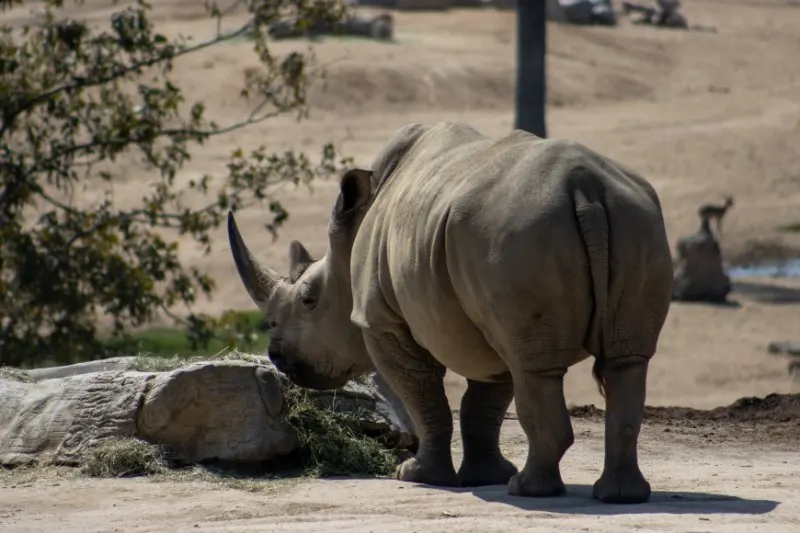 Sebakwe relies on donations from like-minded people like yourself. Grant funding opportunities are limited and Sebakwe has been unable to secure any outside income at all, but we believe we can make this happen on our own!
You may finish planning Sebakhe and build a sustainable public/private partnership that will provide local jobs and revenue for education and conservation for generations to come.
To help save Rhino's the organization needs funds to support the ongoing fight for the black and white rhino and other rhino species to live and fight endangerment.
When donating or supporting the organization they also show financial data showing where all the donations are used for transparency.
See Related: Animals That Start With X
How to help
You can help save the rhinos in Zimbabwe by going to the Sebakwe Black Rhino Trust website and giving a donation, funds, becoming a member of the trust, or adopting a rhino.
Related Resources