Location: Zimbabwe, Africa.
Founded: 1997 by John Knowles, founder of Marwell Zoological Park in Hampshire, England.
Species: Black Rhinos, white rhinos, cheetahs, and small African antelopes (mainly duikers and mini-antelope).
What is the Dambari Wildlife Trust?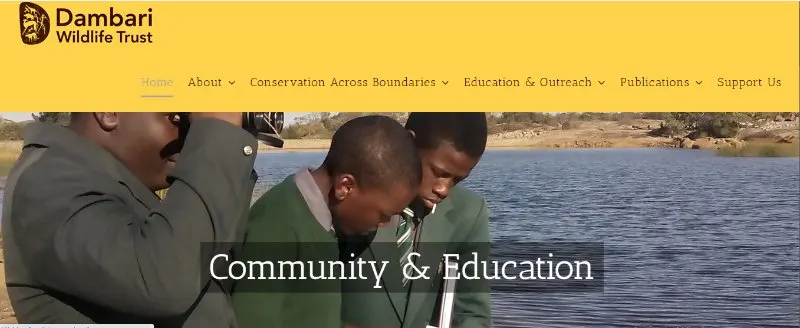 The Dambari Wildlife Trust is a nonprofit organization that was founded in the year 1997. The Dambari Wildlife Trust came to be a result of the concern for the wildlife in Zimbabwe, Africa. The trust gives hope to the individuals who are concerned about Zimbabwe's wildlife and nature. They work to help protect, support and preserve the wildlife of Zimbabwe.

Dambari Wildlife Trust believes in conserving habitats so that future generations can benefit from them. The trust wants people to understand why humans should conserve nature and wildlife because when they do so, everyone benefits from it in some way. They also believe that mankind can learn a lot from observing animal behaviors.
See Related: Best Wildlife Conservation Jobs
Dambari Wildlife Trust's Mission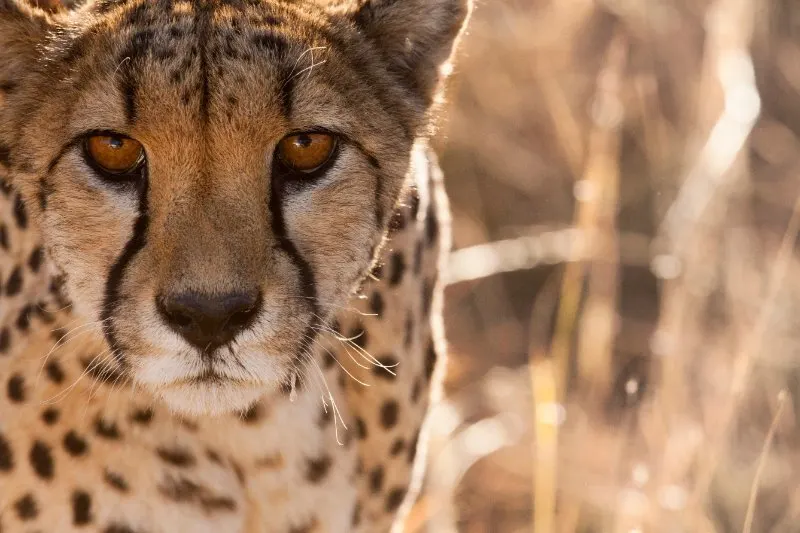 Dambari Wildlife Trust is a not-for-profit organization in Africa that currently looks after over Zimambwe's wildlife such as rhinos, antelopes, and cheetahs.
This animal organization's mission is to rehabilitate these vulnerable animals and provide the highest standards of care for them when they are released back into the wild. Their charity commission team works tirelessly to look after their wards with an aim of releasing each chimpanzee back in the forest where they belong – free from human contact.
The organization aims to educate local people on the importance of conserving their wildlife because this will create mutual respect for one another through various services and programs that provide more information about conserving wildlife.
Dambari Wildlife Trust is made up of Dambari Wildlife Camp, Dambari Dune Camp, and Dambari Rhino Trust. The Camp is a game lodge that was established in the year 2004. It is situated by the Zambezi River. Dambari Dune Camp is another property found on the shorelines of Victoria Falls.
See Related: Best Wildlife Conservation Books
Projects
Dambari Wildlife Trust conducts research, education in local communities, fieldwork, and outreach programs. The organization also works with organizations and companies that have care for wildlife conservation.
See Related: The Importance of Willife Conservation
Cheetah program
The Dambari Wildlife Trust started a Cheetah Education Project back in early 2001 to educate children and farmers.
See Related: What is the Goal of Wildlife Conservation?
Living with Cheetahs
A Teacher's Manual
DWT worked with the Cheetah Conservation Fund from Namibia and Zimbabwean Non-Governmental Organisation ACTION to design a school book to improve upper primary school children's understanding of Cheetahs. It focuses on the importance of their natural environment and contains quizzes to evaluate the children's understanding of the concepts taught in the book.
The creative side of the school project stimulates children's interest through art, craft, and creative writing.
See Related: The Ann Van Dyk Cheetah Center
Living with Predators
A Farmer's Guide
Cheetahs are more likely to contact humans than other predators like lions and hyenas. Being a poor competitor to these other predators, Cheetahs tend to hunt outside protected wildlife parks and often prey on livestock leading to conflicts with farmers. This is due to habitat loss caused by the expansion of farmland that borders national parks.
Dambari Wildlife Trust initiated a farmer outreach program to ease the conflicts. Through meetings and launching an educational guide, DWT shows farmers how to live alongside Cheetahs and reducing livestock losses without killing Cheetahs.
See Related: Facts About Conservation
Research
DWT conducts fieldwork by GPS collaring cheetahs to understand their ecology and behavior from commercial ranches to resettled farms.
See Related: PDXWildlife
Rhino Programme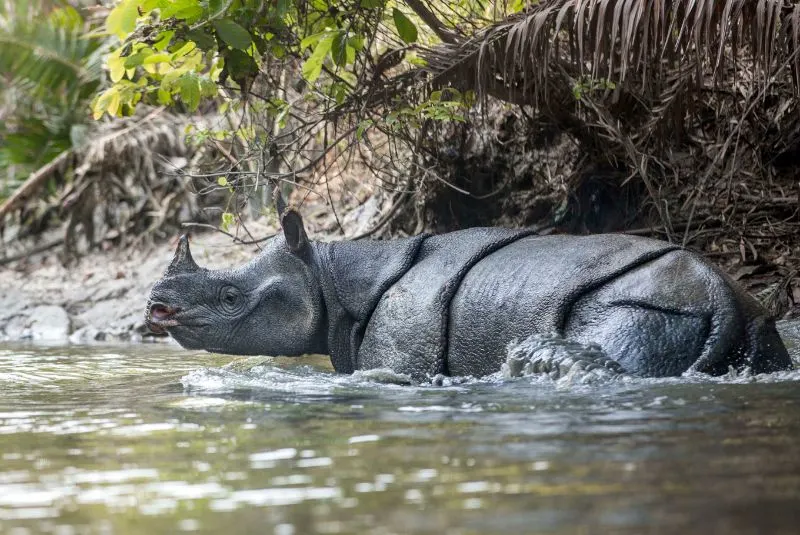 Dambari Wildlife Trusts' rhino program is a part of the Zimbabwe National Rhino Management Plan. They mostly work with employees and volunteers in Hwange and Matobo National Parks with the western rhino Intensive Protection Zones due to their southern location.
The trust receives donor funding, which is mainly used for management operations and training of rangers and rhino monitors and supplies them with vital equipment. Management operations include marking rhinos with unique identifiers to help rangers from ZPWMA* monitor and protect against poachers. It also involves translocation to secure areas and emergency support to remove snares.
See Related: David Sheldrick Wildlife Trust
Antelope Programme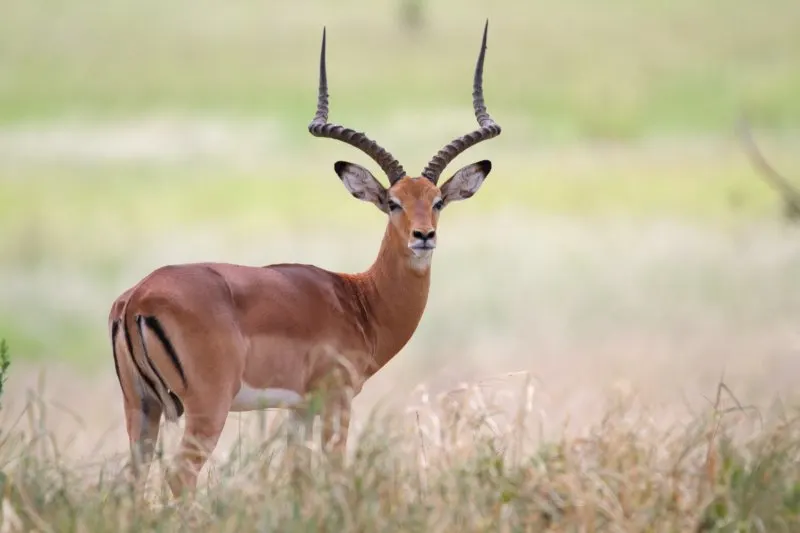 The antelope program studies several antelope in the Matobo Hills with a focus on duikers and mini-antelopes. DWT initiated a population monitoring program in 2001, and they research the antelope effects on vegetation, their behavior, and reproduction in captivity to get data that is helpful for conservation.
See Related: The Sumatran Tiger Trust
How can I donate to help the Dambari Wildlife Trust?
Dambari Wildlife Trust offers a way for people from all over the world to contribute to Dambari's projects. Dambari believes that through our support, we can make a difference in conservation and conserving valuable living resources for future generations.
A range of Dambari-sponsored programs are available, with options including cash donations, direct sponsorship of wildlife rehabilitation and release back into the wilds of Zimbabwe, Hands-on Volunteering opportunities in Hwange National Park or create an Honorarium Fund by remembering DWP in your will or revocable living trust.
The organization is also can be reached on their website as well as social media accounts such as Facebook and Twitter.
See Related: Most Endangered Amphibians
How to help
Do you want to support the Dambari Wildlife Trust in their work to educate locals in Zimbabwe and their direct work in the field to protect endangered animals? Then go to their website and donate.
Donate
Related Resources