Solar panels are a great source of energy but sometimes, you need more than you think, or there are cloudy days that are coming. That's where solar batteries come into play.
Solar batteries are one of the best ways to make the most of your solar energy investment. They allow you to store extra energy without wasting any. You'll be able to use the stored energy at night, during power outages, or whenever you need extra energy for your home.
With more and more people switching to solar energy, far more solar batteries are available now than there were even a few years ago. So, which ones are the best and worth your time and money?
We've researched several solar batteries and found a few that we would say are the best out there. You can read through our reviews, the pros and cons of each solar battery, and what to look for when shopping for solar batteries to make sure you get the best one for your home.
Best-Of by Category
Best Solar Batteries to Buy Today
If you're on the hunt for the best solar batteries for solar panels, you're in luck. We've rounded up some of the best options on the market so you can make the best decision for energy efficiency in your home. Here are some of the most popular solar batteries money can buy.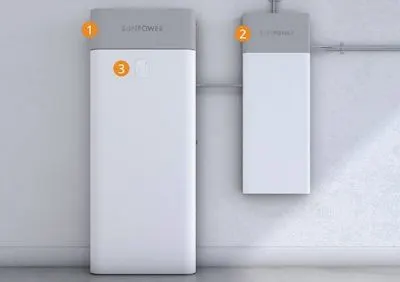 SunPower SunVault is our best overall pick for a solar system battery. SunPower is a reputable brand within the solar industry, and they're known for having some of the highest efficiency solar panels and batteries. They even have one of the most significant battery storage options.
Their LFP batteries are high-capacity and offer a longer lifespan than some other solar batteries you'll find. It comes with an AC coupling system that can easily work with whatever system you already have in place. The installation will be seamless with this system, so you shouldn't have to pay for an arm and a leg for installation.
The SunVault comes in two sizes that can support your needs. There's the Sunvault Storage 13 and the SunVault Storage 20. The smaller model, the 13, has a capacity of 12 kWh and a 6.8 kW continuous power rating. The larger option, the Storage 20, comes with a 24 kWh capacity and 8 kW continuous power rating.
You can only use SunPower SunVault Storage batteries with SunPower systems, which might be a deal breaker for some people. While we always look at the DoD, SunPower doesn't disclose their solar batteries' DoD rating.
We appreciate the round-trip efficiency rating of 85% because it's above the industry standard of 80%. Even though it's lower than others on our list, it's still a great battery. You'll get a 10-year warranty with the batter, and the end-of-warranty capacity is around 70%.
Pros:
There are two size options
The end-of-warranty capacity is 70%
It has an AC coupling system
Cons:
The company doesn't tell customers what the DoD rating is
See Related: SunPower vs Sunrun
2. Sunrun Brightbox – Best For Rooftop Solar Systems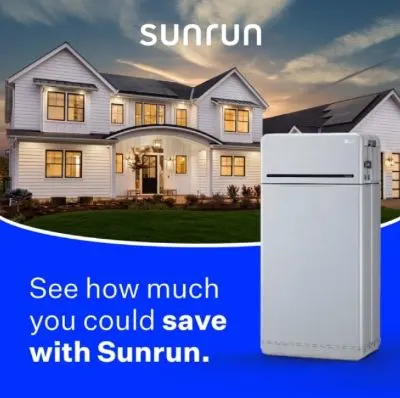 For those who have residential rooftop solar systems, Sunrun Brightbox is some of the best batteries. Sunrun is the most extensive residential solar panel, energy service, and battery storage company in the United States, so you know that its products are top-notch.
Something we love about the Sunrun Brightbox batteries, and all their solar systems, really, is that you can easily monitor your power storage and efficiency via a cellular or internet connection. You'll be able to have your battery automatically kick in at usage peaks or whenever you set it to.
The Sunrun Brightbox is a large battery, about the size of a water heater. It will mount on a wall, and while it's not the best to look at, it's a powerful battery. You'll get a standard 10-year warranty with this battery, but they estimate that their batteries will last up to 15 years.
It's a lithium-ion battery that will be far more efficient than other types of batteries. The battery's power rating depends on the specific Brightbox you get, but generally, the power rating is 3.3 kW.
We only have one real problem with this solar battery. The problem with the Sunrun Brightbox solar battery is that you can only purchase it if you have a Sunrun solar panel system. The good news is that Sunrun is a popular solar panel company, so if you're looking into a new system, you can't go wrong with their system and the Brightbox battery.
Pros:
The battery can last up to 15 years
You can monitor the usage via your phone or computer
The power rating is 3.3 kW
Cons:
You can't pair this solar battery with any system other than a Sunrun system
See Related: Best Solar Generators for Off-Grid Living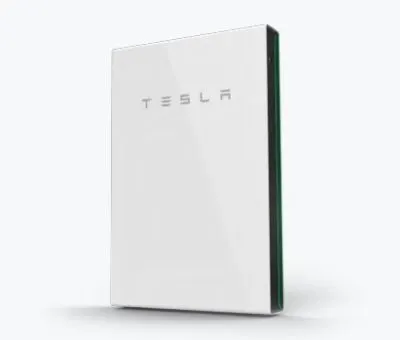 Almost everyone in the world has heard the name Tesla before. The company is famous worldwide for its sleek electric vehicles, but it started branching into the solar industry back in 2015.
With the launch of the Tesla Powerwall, they burst into the solar scene. The latest model, the Tesla Powerwall 2, is an excellent option if you're shopping around for solar battery storage for your home.
There are a lot of things to love about the Tesla Powerwall 2, but if we had to give it an award, it would be the best warranty. While it has a 10-year warranty like other solar batteries, this one comes with zero restrictions, which other companies can't say.
In addition to the 10-year warranty with no restrictions, you'll get a 25-year performance and product warranty too. The 25-year performance and product warranty help cover any repairs and issues that you might experience after several years of using the solar battery. You'll get a 70% end-of-warranty capacity.
Tesla's Powerwall 2 is a single battery with a power rating of 13.5 kWh. While it's only one battery, you can stack the batteries if you need more power. The continuous power rating of this NMC battery is 5 kW.
We love that the Tesla Powerwall 2 has a 90% round-trip efficiency rating and a 100% DoD. You can easily incorporate this battery into an existing system or purchase it with a brand-new solar panel system.
Pros:
You'll get a 25-year performance and product warranty
There's a 100% DoD rating
It has an NMC battery
Cons:
The battery only comes in one size
See Related: Best Tesla Powerwall Alternatives to Buy Today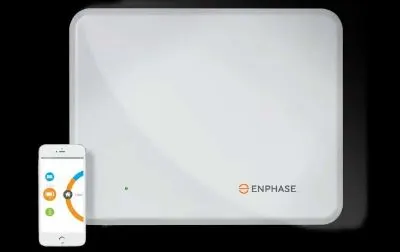 For a reputable brand that has the best round-trip efficiency, the SunLux Enphase Storage batteries are our top choice. While these lithium iron phosphate (LFP) batteries are very small, the power they supply is unmatched.
The capacity of the SunLux Enphase Storage batteries is 1.2 kWh with a power output of 270 volt-amps. As for the main reason they made it onto our list, the round-trip efficiency is one of the highest we've seen.
You'll get a 96% round-trip efficiency rating with these batteries, which is almost unreal. When you purchase and pay to install these batteries, there's no high-voltage DC in the system, so installation is simple and relatively affordable.
When you hire a technician to install the battery, they can easily fit it into an existing solar panel system or install it into a brand new one.
You'll get a standard 10-year warranty with the SunLux Enphase Storage batteries and lifetime support from the manufacturer. If there's ever an issue with your solar battery, they'll fix it to ensure you're satisfied with the service.
Pros:
The batteries are compact
There's a 96% round-trip rating
Installation is affordable
Cons:
These batteries tend to be more costly than others on the market
See Related: Best Pool Heater Solar Panels
5. Sonnen EcoLinx – Best For Several Size Options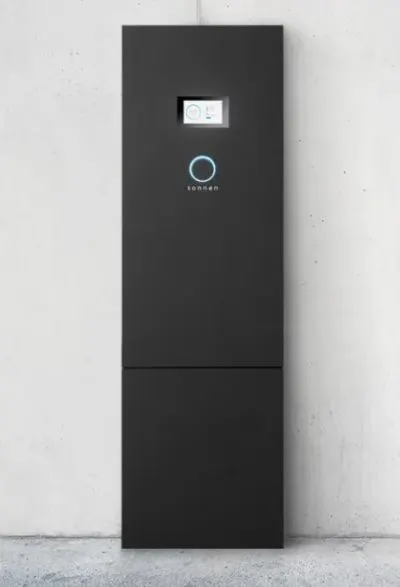 The Sonnen EocLinx battery is our top choice if you want a battery that comes in several size options. You can easily stack this modular battery to create a large storage system that suits your needs.
This solar battery is AC coupled, which means you can easily integrate it into your existing solar panel system without too much difficulty. Each Sonnen EcoLinx battery is made with a 2.5 kWh module. The company's smallest system can make 5 kWh, and the largest is 20 kWh. Here's a quick look at their size options and corresponding storage capacities:
Eco 5 (Two modules): 5 kWh storage capacity
Eco 7.5 (Three modules): 7.5 kWh storage capacity
Eco 1 (Four modules): 10 kWh storage capacity
Eco 12.5 (Five modules): 12.5 kWh storage capacity
Eco 15 (Six modules): 15 kWh storage capacity
Eco 17.5 (Seven modules): 17.5 kWh storage capacity
Eco 20 (Eight modules): 20 kWh storage capacity
The Sonnen EcoLinx batteries come with different continuous power ratings due to the different sizes. Overall, they have a pretty excellent continuous power rating since they're LFP batteries, which are far more efficient than NMC batteries.
The round-trip efficiency of these batteries is 90%, meaning you're only losing 10%. They also have a 90% very high DoD rating. You'll get a 10-year warranty with these batteries and a 10,000-cycle warranty with an end-of-life capacity of around 70%.
If you're environmentally conscious, you'll like these batteries because you can easily recycle them when you're finished.
Pros:
It has a high DoD rating
The power rating is excellent
They're recyclable
Cons:
The end-of-life capacity could be better
See Related: Best Bear Sprays: Top Choices for Safety in the Wild
6. Enphase IQ – Best Technology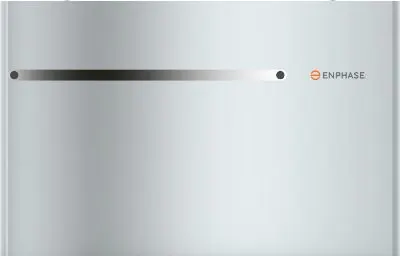 The Enphase IQ solar batteries are a great option and have the best technology, in our opinion. You'll get a standard 10-year warranty as you do with other solar batteries, but we like that you can opt to extend the contract by five years.
Enphase is known to have high-quality inverters, and the IQ batteries come with integrated technology. It works great with existing solar systems and comes with software to monitor and gather insights about your solar power use.
With this solar battery, you'll get a continuous power rating of 1.28 kW with the smaller battery and a 3.84 kW rating with the larger option. The DoD with this battery is impressive, sitting at 96%. These NMC batteries come with a usage capacity of 3.36 kWh and 10.08 kWh.
When it comes to the end-of-warranty capacity for the Enphase IQ batteries, it's pretty standard. Whether you stick with the 10-year warranty or extend it to 15 years, you'll have a 70% end-of-warranty capacity.
The Enphase IQ batteries are designed to work nearly perfectly with Enphase systems, but you might be able to use them with other installations, but you'll need to talk to a professional technician about that.
Pros:
It comes with two battery sizes
You can extend the warranty for five additional years
It can connect to solar and gas generators
Cons:
It has a lower cycle clause in the warranty
See Related: Best Solar-Powered Greenhouse Fans
Why You Should Use Solar Batteries
Solar energy is wonderful for your home, but why should you add solar batteries to your solar panel energy system? There are a few reasons why you should consider adding these components.
When you install solar batteries, you can still convert energy and store it for another time. Maybe some cloudy days are coming up, and you want to ensure you have enough power; batteries can save the day. Or perhaps you know you'll have a high energy demand and don't want to run out of energy.
Solar batteries are a great way to have a reliable and consistent energy source. You'll be able to utilize solar power during outages, and it can even help reduce the energy you need to buy from the grid, lowering your electricity bill.
See Related: Best Solar-Powered Laptops to Buy Today
Different Types of Solar Batteries
There are two main types of solar batteries you'll find. Each one has a different chemical makeup that can provide distinct advantages and disadvantages to consider. Before we dive into the best solar batteries, let's look at the two main types, lithium-ion and lead-acid batteries.
Lithium Batteries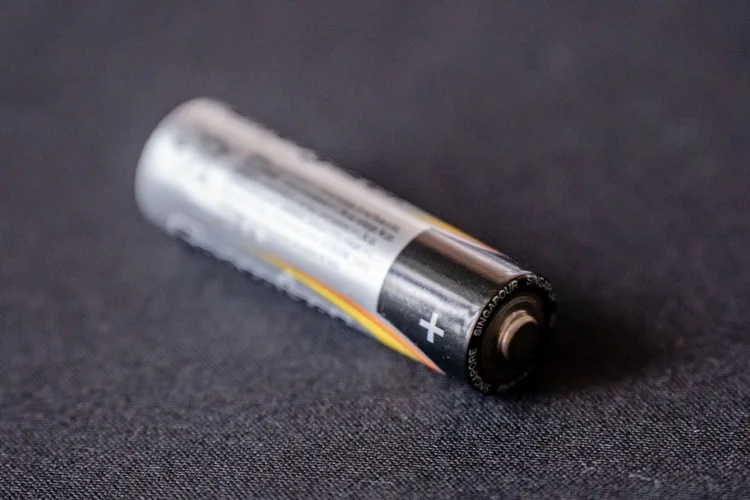 Lithium batteries are great for several reasons. They're far more compact than lead acid batteries which makes them perfect for tight spaces and smaller houses. Most people find that these batteries charge much faster and will last a lot longer than the other type.
When looking at lithium batteries, there are two additional types. There's a lithium iron phosphate (LFP) and lithium nickel manganese cobalt oxide (NMC).
LFP batteries are a newer type of lithium battery, meaning that the chemistry is more recent. You'll find that these can store energy efficiently and better than NMC batteries. They come with a high power rating but tend to be far more expensive to purchase and install.
NCM batteries are the most common lithium batteries for solar panel systems. They're an older technology, but they're trusted throughout the solar industry. They're pretty affordable to make, all things considered, and have an average power rating.
See Related: Best Solar Power Banks to Buy Today
Lead-Acid Batteries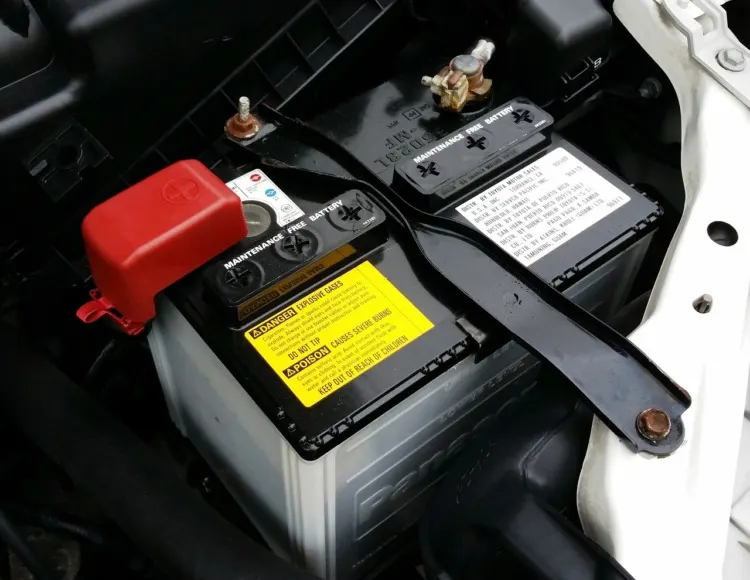 Lead acid batteries have a long-standing history within the solar panel industry. These are deep-cycle batteries with a design that allows you to drain them to their total capacity often.
These types of solar batteries are heavy, large, and take a lot longer to charge thoroughly compared to lithium-ion batteries. Besides taking longer to charge, they have a much shorter lifespan compared to lithium batteries, so they're not always the top choice for solar panel systems.
While they're not the most popular for residential solar systems, you'll often see these batteries in off-grid areas, particularly for vacation rentals or homes.
See Related: Best Solar Power Banks to Buy Today
Solar Panel Batteries Buying Guide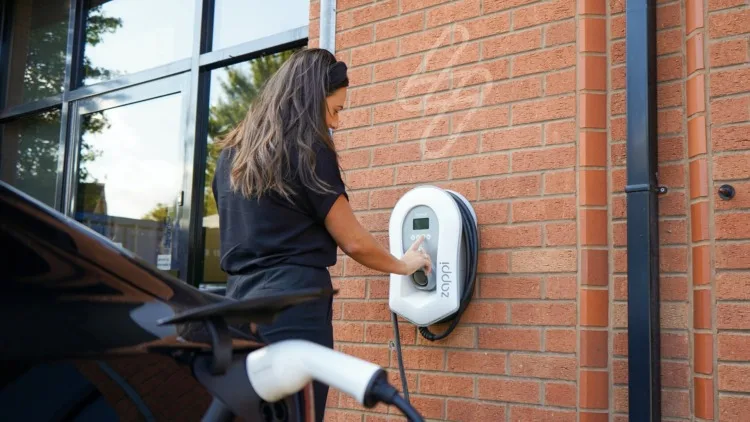 As you shop around for the best solar batteries, there are several things you'll want to think about. You'll want to consider the following factors and what we use when choosing the best batteries for solar products.
Power Rating
The power rating of the solar battery you're getting for your solar system needs to suit your needs. Power ratings are how we measure the amount of energy produced, and we show this in kilowatts (kW). You'll need to consider both peak and continuous power ratings.
Peak power is the total amount of power that a solar battery can generate immediately. Solar batteries that have a low capacity but high peak power rating can provide enough energy for devices to run in the short term but can't provide long-term energy. High-capacity batteries with low peak power can run smaller devices for much longer.
Continuous power is how much energy the battery can generate in a specified period of time. The industry standard for constant power in solar batteries is five kW. This type of power is more important to most people because it shows you a better idea of how well it can power your home.
Round-Trip Efficiency
The round-trip efficiency is essential to think about when purchasing solar batteries for your home. Round-trip efficiency is how much electricity you can use after charging the battery while the battery uses some energy to run itself.
When there's a higher round-trip efficiency percentage, it means that there's far less power loss from the charging process.
Charge Capacity
You'll want to look for a solar battery that has an excellent charge capacity. A battery's charge capacity is how much power it can store at one time. We can measure solar battery capacity in kilowatt-hours (kWh).
When we talk about usable capacity, it means how much energy you can use from the battery, and the number is lower than the solar battery's actual capacity. It's lower because there needs to be some charge so the battery can run.
Most average homes in the United States use roughly 30 kWh daily, and most average solar batteries have a capacity of 10 kWh.
It's vital that you do your best to match the solar battery capacity to the energy levels that your solar system creates. The best solar panels will generate more energy than you need, so you can store it later.
You'll be disappointed if you get a solar battery that has too low of a capacity, and if it's too large, you'll never use the total capacity.
See Related: Best Solar Driveway Lights: Energy Efficient Options
Discharge Depth
Discharge depth also called the depth of discharge (DoD), is a very important component when shopping for solar energy solutions. The depth of discharge is how much you can use the solar battery relative to the full capacity.
Industry standards for DoD of lithium-ion batteries are 80% to 100%. For lead acid batteries, it's only 50%, which is far lower.
A lot of solar battery manufacturers limit the depth of discharge because when you're constantly draining the battery from total capacity, it can shorten the battery's lifespan. When you discharge the battery at a lower percentage, you'll be able to preserve the lifespan better.
Essentially, the higher the DoD percentage, the more use you'll get out of the battery's capacity over time.
Warranty
Warranties are a significant component you'll want to look into when investing in solar batteries. Solar batteries come with a standard warranty of ten years, but many manufacturers can add additional years to entice customers.
Just like they can add additional warranty years if they want, they can do things that lower the warranty. There are some manufacturers that add cycle clauses into the warranty that will end the warranty before ten years is up.
When purchasing solar batteries, you'll always want to read the warranty thoroughly to know what will cause the contract to end early. Plus, they have end-of-warranty terms that you should look at.
End-of-warranty terms typically are around 60% because the more you use the batteries, the less effective they become. You'll want to look for solar energy storage solutions that meet the 60% or even exceed it.
AC and DC Coupling
A solar power system takes in electricity, known as direct current (DC). When it generates DC, it has to be able to convert it into alternating current (AC), so you can use it for your house. You'll need an AC-coupled system to restore energy to AC in the inverter and then back to the DC to store.
Once the energy is ready to use, it converts back to AC. This is what happens with a DC-coupled system, and energy is only converted once.
There are also AC-coupled batteries. You can easily add these to your solar panel system. The only problem is that they're not as efficient as DC-coupled batteries. Efficiency is lost because some of the energy is lost during conversion.
We recommend looking into DC-coupled solar batteries because they're far more efficient and can even pull energy from solar panels when the grid is down. The downside to DC-coupled solar batteries is that they're difficult to install, which can bump your installation price.
See Related: Best Solar Refrigerators and Freezers
The Cost
Solar batteries aren't cheap, so you'll need to consider their cost when buying them. Everyone has a different budget, so you need to assess what your needs are compared to the average costs of batteries that can fulfill those needs.
The cost of solar batteries will vary greatly depending on where you buy them, the brand, and the size of the batteries, but you should plan to spend at least $5,000 on batteries. Remember that you'll likely need to spend more than that, but it's a good starting point.
Eventually, they will pay for themselves, but the initial cost can be substantial for most people. Even though the starting price for most solar batteries is $5,000, you should be prepared to spend well over $10,000.
Frequently Asked Questions
Even though solar batteries are a reasonably new technology compared to other energy technologies, there are a lot of questions surrounding them. Here's what other solar panel users and potential users are wondering about solar batteries.
Are solar batteries worth it?
Most people would agree that solar batteries are incredibly worth it. As more of our world starts to utilize solar energy, you'll be happy you have that extra layer of energy storage in the event of blackouts, cloudy days, or whenever you need more power than usual.
What do solar batteries typically cost?
How much a solar battery will cost varies greatly. Factors such as the brand you choose, the size, and installation efforts will all affect how much your total cost is. On average, you can expect a solar battery to cost between $5,000 to $7,000. It can be much higher, so you'll want to do thorough research and assess your budget.
How long does it take for a solar battery to pay for itself?
Depending on the battery you purchase, it can take the entire lifespan of the battery to feel like you got your money's worth of the battery. This can be around 15 years, maybe less, depending on how much energy you use from the battery.
How many solar batteries do I need?
How many solar batteries you need will depend on the size of your home, how high or low your energy consumption is, and the size of your solar energy system. Most people say that you should get enough batteries to cover at least two to three days' worth of energy, whether one battery or more.
Related Resources