What are the top environmental organizations in India? Here is a comprehensive list of Indian environmental organizations that work towards making India a cleaner, pollution-free country.
The environment may be described as the natural world, either wholesome or certain geographical region, mainly as affected by humanity and its activities.
This natural environment comprises of both the living and non-living things that occur naturally – without human intervention.
Human activities, in a great sense, alter the natural order of things and have, in many instances, led to the degradation of the natural environment. For instance, deforestation, overuse of fossil fuels, over-mining, and improper disposal of non-degradable materials, all lead to environmental devastation.
Some of these human activities are the main causes of the current climate change menace that is threatening the future of our entire planet. However, various environmental organizations and individuals have come up to help save the environment as we know it.
In this article, we take a look at some top environmental organizations in India that are in the front line, advocating for environmental preservation.
Top Indian Environmental Organizations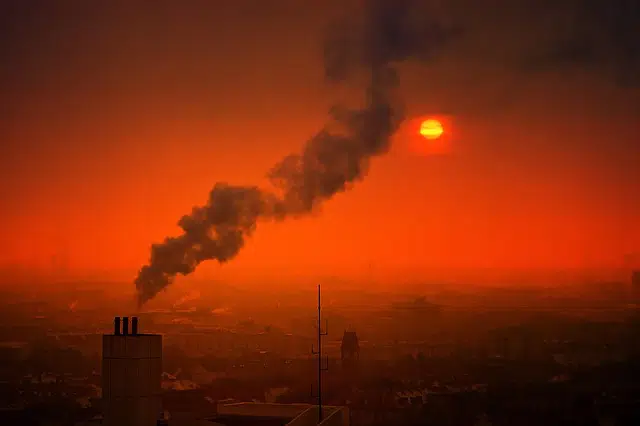 1. CHINTAN
CHINTAN is among the top environmental organizations in India, and whose impact is being felt throughout India. The organization works to ensure more responsible consumption of resources, that doesn't become a burden either to the planet or the poor.
Its mission is to see a reduction in waste production, as well as unsustainable consumption. Also, it works with the communities to enable better waste management, which in turn helps to curb air and environmental pollution. CHINTAN's focus is more on the poor populations, children and women, and the marginalized communities.
In essence, the organization is centered on environmental justice, and works in partnership with various individuals or groups, in the society. Its goal of achieving sustainable production, consumption, and improved waste disposal is what makes it one of the most famous environmental organizations in India.
2. Greenpeace India
This is one of the best Indian Environmental NGOs, and whose reach extends to over 55 other countries globally. It is a branch of the Greenpeace environmental group that has a presence in various continents including Europe, Asia, the Pacific, and the Americas.
Greenpeace India runs four distinct campaigns, namely:
Preserving the oceans
Sustainable agriculture
Prevention of another nuclear catastrophe
The organization uses a peaceful, creative approach in paving the way for a greener and more peaceful planet, by tackling the systems that threaten the existence of our environment. Greenpeace India gets its funding from Indian donors (60%), Greenpeace International – Netherlands (38%), and around 1% from the Climate Works Foundation in the US.
According to Greenpeace India, it tries to avoid influence by avoiding funding from governments, political parties, corporations, and various intergovernmental organizations. This way, they can remain objective in protecting the environment.
3. Help Delhi Breathe
This is a non-profit environmental organization that was formed in 2015 to help bring to an end, the air pollution crisis in Delhi, India. As air pollution in the city reaches unprecedented levels, Delhi becomes one of the most air-polluted regions in the world. This crisis is what brought about the initiative of Help Delhi Breathe.
The organization's main goal is to educate the city's residents, of the dangers that come with these levels of air pollution and sensitize them to come up with permanent solutions to the problem. The initiative creates numerous campaigns, all aimed at encouraging people to join hands and reverse this situation.
Air pollution in Delhi comes from a combination of various gaseous emissions from burnt fossil fuels, including carbon dioxide, nitrogen dioxide, and sulphur dioxide. These are the same gasses that are responsible for dangerous climate change.
Help Delhi Breathe aims at availing accurate information to everyone in the city, encourage clean public transport, and help Delhi adopt clean, renewable solar energy.
4. Clean Air Asia, India
This is a branch of Clean Air Asia, which also has other offices in the Philippines and China. The organization has had its presence in India for over a decade now (since 2008). Like the "Help Delhi Breathe" organization, Clean Air Asia's goal is to reduce air pollution in various cities in India, which will result in healthy, livable cities.
It is one of the top environmental organizations in India that are really making a difference. They focus on cities like Delhi, whose air pollution levels have become hazardous to the residents, aiming to help rectify the situations.
The main work of the organization in India includes working with various Indian cities to ensure quality air management. This involves providing city governments with scientific input, to help improve air quality, education on cleaner air, and sustainable transport.
Currently, Clean Air Asia, India is working with over 30 cities in the country to evaluate the management capacity, in readiness of implementing the action plans for clean air.
5. The Wildlife Protection Society of India
Established back in 1994, the Wildlife Protection Society of India (WPSI) works to bring a fresh focus, in tackling the overwhelming Indian wildlife crisis. WPSI was founded by Belinda Wright, who was initially a photographer and filmmaker before conservation passion took over.
As one of the top environmental organizations in India, WPSI works with various government authorities in the country to help curb poaching and the ever-rising illegal wildlife trade. For instance, the wild tigers are among the most trafficked wild animals in India, a trend that continuously threatens their future existence.
Recently, WPSI has also taken on the issue of human-animal conflicts, as well as providing support for various research projects. The organization boasts of a team of devoted environmentalists whose goal is to ensure a greener future and a peaceful coexistence between the humans and the wildlife.
6. NAVDANYA
Navdanya is another NGO working for environment protection in India. Its mission is to promote biodiversity, biodiversity conservation, organic farming, seed saving, and the farmers' rights.
The organization that was born in 1984 has Vandana Shiva, one of the most influential environmentalists in the world, as one of its founders. It focuses on providing support and direction to environmental preservation and activism in India and beyond.
The organization, which is part of the "Terra Madre slow food movement," comprises of a system of organic producers and seed keepers throughout some 16 states in India. The organization has seen through the establishment of 122 community-based seed banks throughout the country, as well as trained more than half a million farmers in sustainable agriculture and food sovereignty.
Navdanya has also helped establish the largest "direct marketing, fair trade organic network" in India. The organization is always against GMOs and has been working with various grassroots organizations, citizens' movements, NGOs, and governments to lobby for "seed protection" through the Convention on Biological Diversity.
7. Toxics Link
This organization comprises of a group of people, who have come together to seek environmental justice by freeing nature from toxins. Toxics Link gathers information about the various sources of environmental poisoning, and shares the same, with the public. They also try to come up with clean, healthy and sustainable alternatives, both for India and the world at large.
Toxics Link creates various public awareness campaigns, including film festivals, mass media, and educational programs that aim at nurturing young environmentalists.
Some of the main issues that Toxics Link deals with include:
Chemical and Health – Chemicals in products, mercury in Healthcare, mercury in products, lead in paints, food safety, and POPs (persistent organic pollutants) and pesticides.
Waste and Sustainability – Biomedical waste, electronic waste, hazardous waste, municipal waste, solar waste, and plastic waste.
Green Initiative – Delhi Ridge, Yamuna Manifesto, Yamuna Elbe.
This is one NGO related to the environment in India, whose plans and actions can bring immeasurable change in future.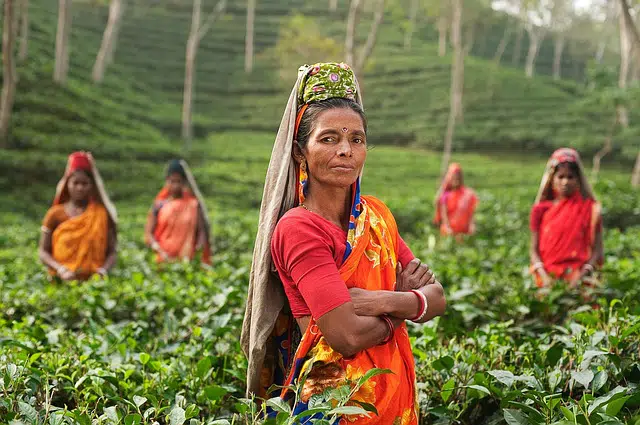 8. Environics Trust
This is another environmental NGO that works to guarantee environmental preservation in India. Environics Trust's main goal is to create innovative, evidence-backed solutions to the pressing environmental problems.
While the term Environics stands for "the study of how the environment influences human behavior," this organization takes a more comprehensive approach. Environics Trust looks at it as the mutual influences between the environment and social behavior.
The organization tries to explore this crucial area through various programs that focus on different communities that partner with the NGO. For instance, it offers research and evaluation services to both international and national institutions, as well as work directly with marginalized communities.
9. Hara Jeevan
Hara Jeevan is an environmental NGO that was formed from Mohit Saini's zeal to curb pollution in Delhi. His belief on a healthy relationship between humans and nature drove him to form this organization – to create awareness on the need of maintaining a healthy balance.
Hara Jeevan aim is to restore natural elements and improve human psyche, to help achieve this goal. By planting and sustaining 100 million trees before 2040, the organization hopes to restore the once flourishing environment, creating better living standards for the humanity living in Delhi.
Hara Jeevan's pillar projects include:
Planting and sustenance of trees
Waste management
Youth education
All these are designed to help revert the rising environmental pollution in Delhi and re-establish a clean, livable environment.
See Related: Beautiful Eco-Friendly Area Rugs
10. FORREST (Forest Regeneration and Environment Sustainability Trust)
Established in 2015, FORREST is an NGO working for environment protection, to strengthen the human-nature bond to promote peaceful coexistence. The organization focuses on six main areas to accomplish its goals. These include:
Habitat restoration
Water conservation
Education and awareness
Biodiversity conservation
Natural farming
Waste management & composting
Through these, FORREST hopes to achieve natural ecosystems, comprising of flourishing flora and fauna, with clean flowing rivers and natural wetlands, all for the benefit of everyone. This will have ultimately solved the climate change catastrophe that the planet is currently facing.
11. Fiinovation
This is a top CSR consultant based in Delhi, which deals with various social development sector disciplines, focusing more on CSR (social responsibility) and Sustainability. This research-based NGO offers expertise in multiple sectors, including:
Healthcare
Education
Environment
Skill development
Livelihood
Fiinovation is among the top environmental organizations in India, and houses the first "proposal and research lab," in Asia. The laboratory focuses its research on the above five areas. Recently, Fiinovation has been doing relief projects on education, COVID-19, environment, and awareness.
Fiinovation reckons that a company's activities will have effects both on the people inside and around the company. For this reason, it sensitizes different companies to implement policies that will help minimize negative effects. For instance, every company should strive to reduce its carbon footprint by implementing necessary production policies.
12. Avani
Avan is an indigenous Indian NGO working for environmental protection in the country. Formerly established in 1997 as the "Kumuon chapter of the Barefoot College," Avan was later registered as a not-for-profit organization in 1999.
Found in the Kumaon area of the Uttarakhand state in India, Avani is an organization anchored on sustainability and local community empowering principles. It thrives through its diverse network of employees, volunteers, and interns, who give life to its community-based development programs.
Since it's based in a region where subsistence farming is the main source of income for families, Avani is constantly evolving to come up with fresh approaches towards a sustainable, conservation-oriented generation of livelihood for these communities.
The organization's name, "Avani" is derived from a Hindu word, meaning the Earth. And, it's in this spirit that the organization works tirelessly to preserve nature, as well as sustainably empower the marginalized communities.
The foundations of Avani environmental organization solely rests on environmental conservation, fair trade, women empowerment, and traditional knowledge preservation.
See Related: What is Sustainable MIS Infrastructure?
Institute for Sustainable Communities (ISC)
Since its inception in 1991, ISC has managed over 115 community-based sustainability projects, in over 30 countries. Besides India, ISC is present in multiple other countries globally, including the US, Bangladesh, and China.
It is an independent non-profit organization that strives to get community-based solutions in alleviating climate pollution in these countries. In essence, ISC partners with local businesses and communities to create and implement environmental-friendly projects that help mobilize communities into:
Introducing clean water, air and land to the communities
Resource conservation and introduction of energy efficiency measures
Reduce the causes of climate change and adapt to the local effects of the same
Sustainable rebuilding after disasters
The organization works to unleash the hidden power of local communities and institutions, in addressing environmental, social and economic challenges and coming up with permanent solutions. ISC is certainly among the top environmental organizations in India, for a good reason.
Related Resources