Full name: Audrey Raubenheimer
Location: Kathu, Northern Cape, South Africa.
Contacts: Linkedin, personal Twitter account profile, and Mark of the Rhino Twitter and Facebook profile.
Who is Audrey Raubenheimer?
Audrey Raubenheimer is a wildlife conservationist. Audrey's determination to protect African wildlife from African lions to Elephants. Audrey's story is an inspiring one that needs to be told in the word world. Audrey Raubenheimer has devoted her life to raising awareness to protect African wildlife from poachers.
Before Audrey went into conservation she was a boxer turned game ranger, Audrey also runs an anti-poaching operation in South Africa under the name 'Mark of the Rhino'. Audrey's organization was established through passion.
Here's great wisdom and words from Audrey Raubenheimer.
See Related: Importance of Wildlife Conservation
What inspired you to fundraise?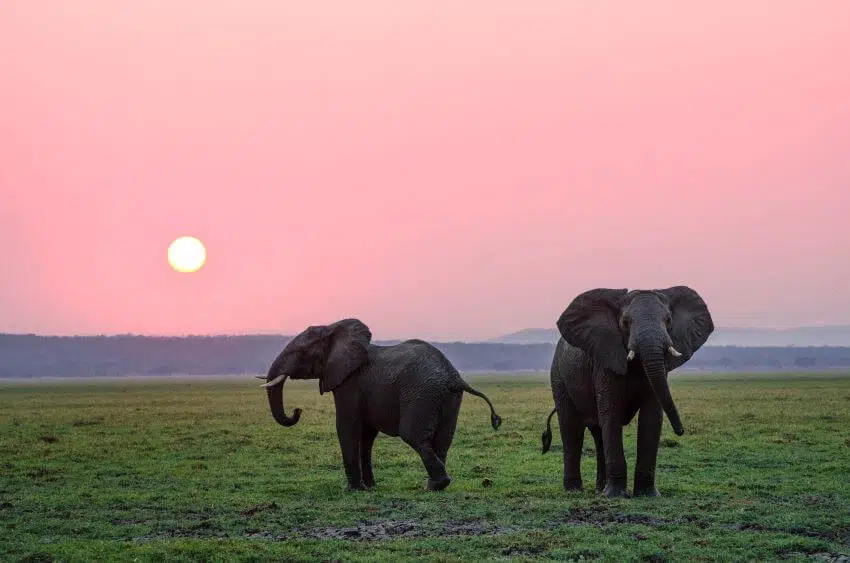 I applied to Protrack Anti Poaching Unit and did not fit the requirements.
Firstly I am a woman, and my age did not support me. So I thought broader, and I got involved with Space For Elephants and drove 1200km to KZN to become part of their foundation.
I was introduced and moved to a location where fending for ourselves was a test to see if we could "cut it" in the bush. After 8 days of no comms, minimal food supplies, and collecting firewood for a donkey boiler to have hot water, we managed.
Moving to Zululand to a reserve to set up a base camp from scratch, we had to learn how to monitor rhinos in their own habitat. No electricity, water, and basic needs, we built a base camp and monitored rhinos, and got funding for spycams, cyber trackers, and general equipment to make life a little easier.
We made a donkey boiler and secured a solar panel with a battery. We carted water and made a water system to suffice for a quick hot shower and "running" water for a septic tank.
Cooking on fire every day, making the most minimal signal, somehow came together, and sponsors helped. Inspirations came around evening fires when we noted what we need and how we will get it.
We put together a presentation, and by contacting people we know got ideas, and enthusiasm grew when spirits were low.
See Related: Save The Manatee Club
Current projects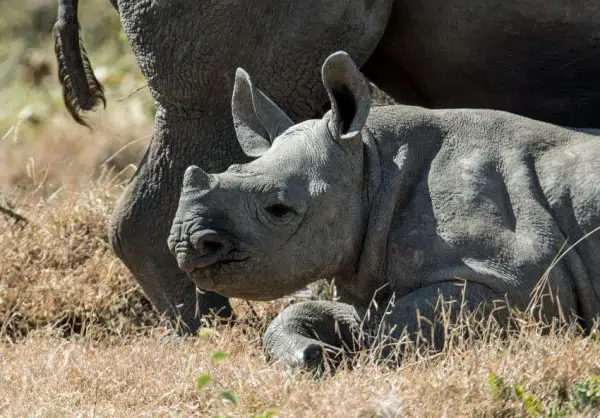 Currently, I'm working on the DNA Fundraising under KALAHARI TO KZN sponsors. We've learned through our monitoring that it would complete the identity kits of the 28 rhinos we babysit. The target is to have all 28 rhinos on the DNA System is R200K.
That will be putting 24 onto the system as soon as possible and leaving enough "change" for the offspring once they reach maturity to be darted, notched, microchipped, and DNA-ed.
See Related: The Sumatran Tiger Trust
Other projects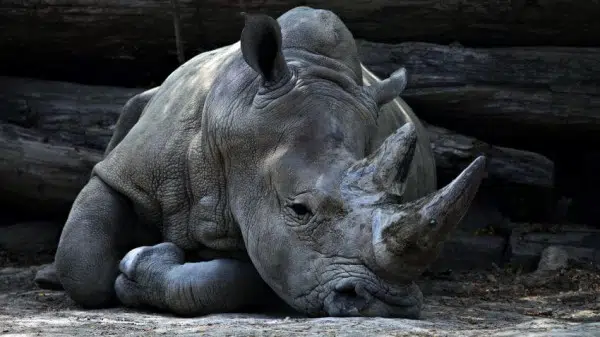 I used to work with God's Golden Acre in Cato Ridge. That's an orphanage for the children of that valley. Food parcels were delivered. I also did Early Childhood Education and ran and taught the school opened for the valley's kids. The sponsors there were Rockerfella, Oprah, and Ewan MacGregor, but mainly overseas sponsors.
This rhino project with Space for Elephants Foundation was close to my heart and any monies needed, we'd have to think of getting ourselves… I raised and handed over R10K towards setting up and assisting the Anti Poaching Units and finding personal sponsors for my camping gear, burner, gas, etc.
"The Mark of the Rhino" was an idea that aspired from sitting in the bush and thinking. We got Skintrade Tattoos involved by asking them to come up with a specific tattoo that represents what our rhino is about. The death of a rhino is permanent, therefore having a permanent tattoo in honor of our rhino's made sense.
We launched in Durban on the 1st of December, and Sean Stevens, the okin trade. The tattoo's owner registered the tattoo, ensuring all proceeds are used for our project.
Sean does the tattoos, and I set up the appointments wherever needed. He came to Kathu from Jhb, 750km, once I had 10 or more bookings for the tattoos. Sean has climbed Kilimanjaro and made the highest tattoo, Mark of the Rhino, on the summit.
I am busy with the organizers of a festival in Mpumalanga, where funds raised will be used for our project and a bike rally here in Kathu.
Related Resources