Keeping your greenhouse cool is crucial for getting optimal harvest, especially in summer. Otherwise, too much sunlight and humidity can damage your plants. To prevent any damage, you need greenhouse shading and paints. A painted greenhouse can provide optimal light and temperatures.
But what about shading clothes? Well, shade cloth can be expensive. Moreover, it is not convenient for everyone, right? In this situation, color paints, sprays, and shading are a blessing to greenhouse owners.
There are different types of paints and sprays. Honestly, it must be tough to find perfect paints and sprays. To help you out, I have listed the 11 best greenhouse paint and spray-on shading solutions.
Best Greenhouse Paint & Spray-On Shading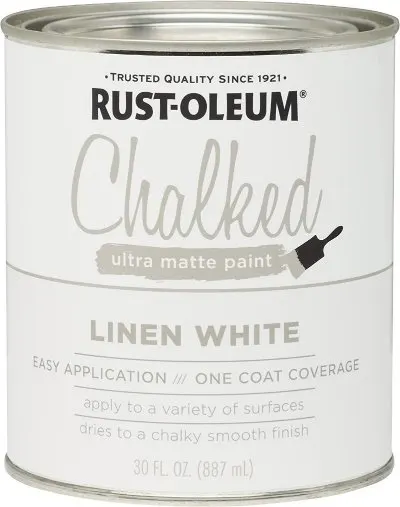 The Rust-Oleum brand of greenhouse shading whitewash paint is made of a latex and acrylic formula.
This paint on greenhouse shading protects your greenhouse from excess solar heat. Also, it has a water-based matte finishing. The best part of this paint is the low odor.
The best part of this paint is the low odor. Also, it has a water-based matte finishing mechanism. Along with that, this shading paint offers a flawless adhesion system and will dry within 30 minutes. You can paint the shades with double coating in a day!
It gives a vintage look to the shades. It is an excellent choice for glass and plastic surfaces.
Pros
Easy to apply
Ultra matte finishing
High-quality adhesion capacity
Quick dry
Solar heat protection
Works well on bubble wrap and glass surface
Cons
See Related: Best Aquaponics Greenhouse Kits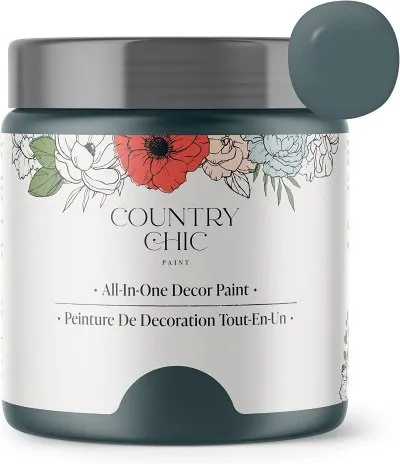 Experts also recommend applying chalk paint as greenhouse shading paint. When choosing the shade paint, you will find several options of chalk paint brands. Among them, a good number of people choose Country Chic chalk paint.
You must be thinking, "why would you pick chalk shade paint instead of shade cloth?" Let me explain the reasons.
Applying the chalk paint on shade netting will diffuse light and save your greenhouse from heat. This combo of paint and netting is also a wonderful choice for preventing pests as well. All told this will likely cost you less than expensive shade cloth.
Apart from your greenhouse, you can use it in your garden conservatories. That's a pretty good combination, right?
Pros
Protection against humid weather and sun rays
Easy application on the vents, blinds, and shade netting
High-quality chalky matter finishing
Take 3o minutes to dry
Cons
Comes in a little container, not ensuring enough for all your coverage needs
See Related: Best Greenhouse Plastic Sheets for Protection

Can you guess why I keep this shading paint on my recommendation? Well, it can prevent the solar heat of the summer sun on the plants.
The Inspired brand comes up with heavy rain and wind-resistant power in their paints. They have been specifically designed for greenhouse shading and different types of conservatories.
Apart from cooling your greenhouse, this paint protects your greenhouse from UV rays and high humidity. I personally liked the creamy color and light paint texture, making it more appropriate for greenhouse shading.
One of the great features of this paint is you can use it on the shade netting, vents, and external blinds and keep the greenhouse glazing intact.
Isn't it fantastic?
Start applying it from the netting, then moves into blinds!
Pros
Compatible for the summer season
Prevents pests in hot temperature
Heavy protective layers on shade netting and blinds
Cons
Needs multiple coats for the best effect
See Related: Best Greenhouse Irrigation Systems

If you are looking for shading paint with rust protection, then look into the Krylon COVERMAXX spray paint for once. With heavy-duty rust and corrosion protection, you can apply it as a multi-purpose protective layer on various surfaces like glass, plastic, paper, and fabric.
Luckily, this feature makes the spray paint better than other shading paints. Apart from that, it is a portable spray paint that you can carry everywhere.
This seaside green-colored spray paint takes approximately 10 minutes to dry. You don't have to use a primer before painting it. Also, it doesn't require brushes to apply.
The long-lasting adhesion quality makes it unique from other paints. It is perhaps the best greenhouse spray-on shading.
Pros
Cons
See Related: Best Greenhouse Fans to Buy Today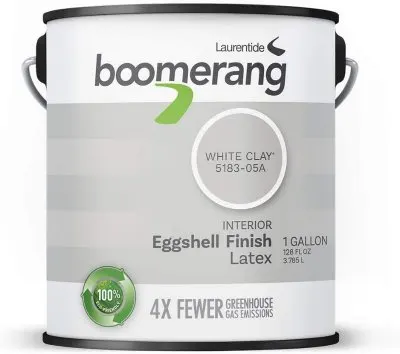 When it comes up to eco-friendly paint, Boomerang comes up with outstanding interior paint for your greenhouse. Furthermore, it offers two options paint tub and a spray system. If you apply the white clay-colored paint, it will protect your garden from heat and rust.
Beyond the high-quality eggshell finishing, the greenhouse shade paint provides eco-friendly ingredients. Nevertheless, you'll have to apply two coats, and you'll need to wait for some hours before applying the second paint coat.
One of the interesting features of this paint is you can easily wash it without it chipping or flaking. Apart from the greenhouse, you can paint the steel and wood borders with this latex paint.
Before applying shade paint to increase greenhouse glazing, you must check the maximum-minimum thermometer to determine the temperature inside.
Pros
Premium quality glazing capacity
Safe for plants
Comfortable application
A great choice for greenhouse roof and internal blinds
Cons
See Related: Best Greenhouse Fabrics to Add to Your Nursery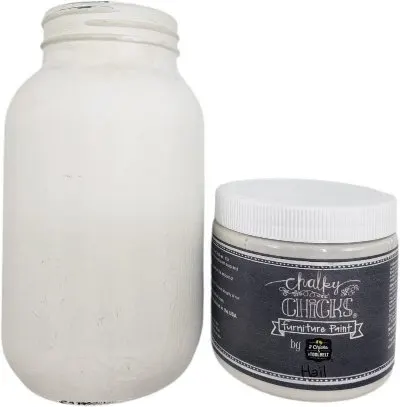 For small greenhouses, Chalky Chicks comes up with this versatile ultra-matte chalk paint. You can use it to color your furniture and do a DIY greenhouse whitewash.
It is applicable for Tyvek fabric and glass surfaces. The ready-mix formula doesn't need any sanding or primer. Besides, you can apply the paint to your garden area glass.
As it is low in VOC ingredients, it is environmentally friendly. Yet, it can seal the greenhouse shading on the summer temperature.
One container can spread through more than 75 square feet. It would be better to use a brush to save paints.
Pros
Affordable
Wide area coverage
Heavy coating
Requires no preparation
Easy to use
Cons
See Related: How to Install a Greenhouse [Step-by-Step Guideline]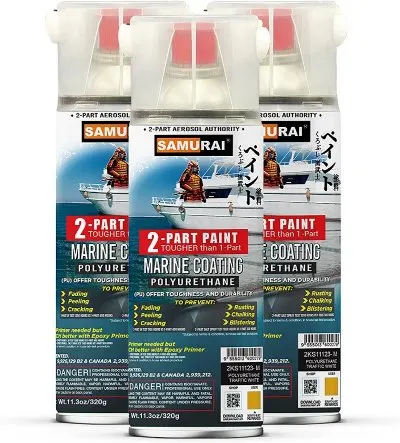 Samurai provides a great quality polyurethane spray paint that can diffuse light. Beyond that, it can keep your greenhouse cool as well. It is one of the best replacements for shade cloth. I can assure you one thing, choosing it over shade cloth won't disappoint you!
Providing shade to the greenhouse is a cost-effective solution.
But, do you know what the best part is?
It works amazingly in high humidity. Shade paint can change the air moving more conveniently than shade cloth. This brand is impressive because it offers shade paint packages in two to six cans.
The brand includes an extra nozzle to apply these shade paints.
Pros
Ensure good ventilation
Good sun protection formula
Suitable for hot weather, especially in spring and fall
High UV resistance
Thick coat
Good coverage
Cons
See Related: Cheap Nursery Pots for Greenhouse & Gardening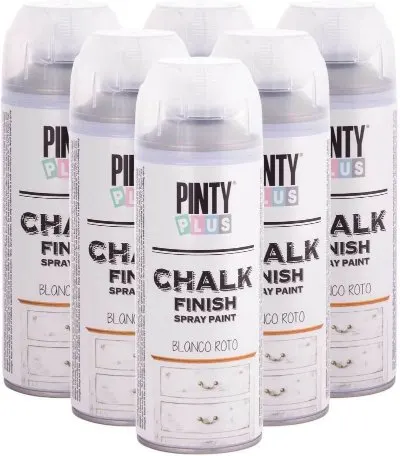 To paint your greenhouse shading, Pinty Plus includes a chalk finish spray. In addition, it is a water-based shade paint that makes your greenhouse more unique. Yet, you can apply it on wood, glass, and plastic surface.
You can purchase a package of two or six sprays. Moreover, it is a multipurpose spray paint that can work on different materials. With the matte texture, this spray can cover a wide area.
It will allow you to decorate and restores the shading. The spray coating is far better than shade cloth. If you haven't painted the greenhouse garden with chalk colors, you can try this out for once.
Hereafter, it is easy to apply the chalk colors. Remember one thing; you have to use the spray from a safe distance. This chalk paint offers a thin coating, so you'll likely have to do more than one coat for desired effects.
Pros
Comfortable to use
Long-lasting
Versatile
Appropriate for hot temperature
Organic materials
Wide coverage
Come up in a package
Cons
See Related: How to Utilize Greenhouse Bees for Pollination

To be honest, Rust-Oleum is one of the best greenhouse shade paint brands out there.
Along with the glossy texture, this brand offers restoration capacity. Also, you can apply this to create a charming aesthetic look of classic English greenhouses. The spray paint comes up in a 12-ounce bottle. You may need multiple bottles to complete painting a wide greenhouse.
Rust-oleum spray provides any-angle comfort tip that can renew the surface. Applying shading paint spray will reduce your hassle. Before using this paint, you have to use primer on the surface.
Pros
Sustainable
Works well on fiberglass and plastic surface
Restores shade
High resistance to the sun
Value for money
Excellent coverage on the shade netting
Cons
Spraying can spread outside the greenhouse
See Related: Best Greenhouse Lights for Plant Growth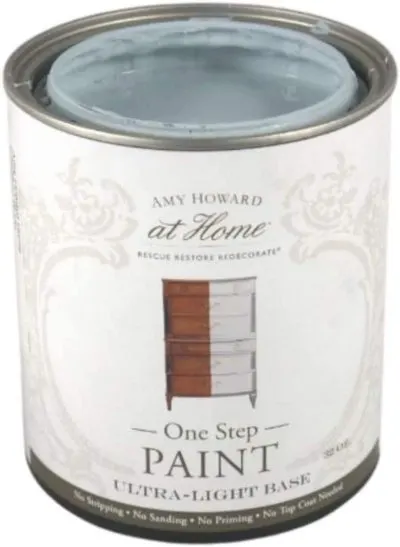 Are you searching for eco-friendly chalk paint? Check out Amy Howard Home! Their chalk paint comes in several different colors. For painting a greenhouse, you should choose light colors.
Additionally, it isn't necessary to strip, sand, or use a primer before painting with this chalk paint. You can use it on wood, glass, and fabric.
Including zero VOC ingredients, it can cover 60 to 140 square feet. Moreover, it doesn't damage the soil.
Also, this chalk color dries within 20 minutes. Amy Howard Home is a water-based formula. You don't need to apply more than one coat. Thus, it is one of the best-selling ec0-friendly and affordable paints on this list.
Pros
Works with one-step coating
Effective formula
High-quality ingredients
Dries faster than other brands
Cons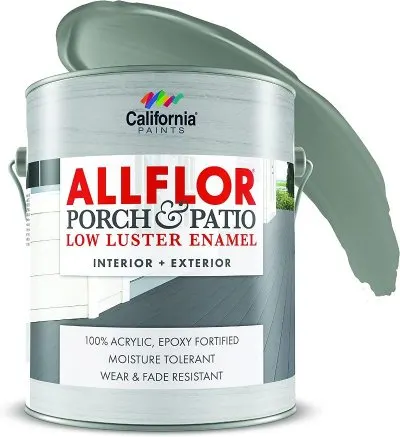 Let me introduce the ALLFLOR California paints. This shading latex paint can also be the best choice for painting the greenhouse floor.
Enamel paints are suitable for greenhouses because it ensures abrasion resistance. Alongside, it offers a light gray glossy finish that prevents fading and saves many crops and plants.
To control the humid temperature, you can whitewash your greenhouse shade.
Pros
Cost-effective
Best for glass greenhouse shade and roof
Prevent sunlight inside the greenhouse
Keep the garden in ideal conditions in the winter season
Low luster materials
Water-based shade paint
Trim finishing
Extra protection from pests and harmful particles
Cons
See Related: Best Greenhouse Plastic Sheets for Protection
Final Thoughts
Considering all these, I hope it will help you to choose the best greenhouse spray-on shading. For greenhouse shades, you should pick low or zero-VOC paints.
Choosing brush paints or sprays depends on your preference. If you want to purchase environmentally friendly colors, choose between Boomerang or Inspired. Chalk paint options are also excellent for greenhouse whitewash.
That's all for today. Adios, buddy!!
FAQs
How do you whitewash a greenhouse?
You will whitewash a greenhouse in two ways. The methods are brushing or spraying. Choose one of these techniques. Before that, you have to collect the materials. For painting with a container, you have to dip the brush into it.
And stroke into the greenhouse shades. With a sprayer, you can spray it with nozzles. Maximum gardeners choose to brush the greenhouse shades.
What is greenhouse whitewash?
You can use latex, enamel, or chalk paints on the shades to prevent hot temperatures and heavy winds. You can consider it a greenhouse whitewash. Also, applying whitewash on the shades will shield your greenhouse plants and saves them from sunlight.
Do I need shading in my greenhouse?
Yes. Shading is essential to maintain good plant health. Thus, it also saves your seedlings from different temperatures. In addition, it promotes better air circulation than shade cloth.
Should I whitewash my greenhouse?
Yes. You should. If you want good air ventilation, then it is necessary to whitewash the greenhouse shades.
What can I use for greenhouse shading?
There are a lot many things you can use for shading. First, you can use shade netting outside of the greenhouse. Second, internal netting is another good step in maintaining temperatures. But shade paint is perhaps the best option you can choose.
Related Resources